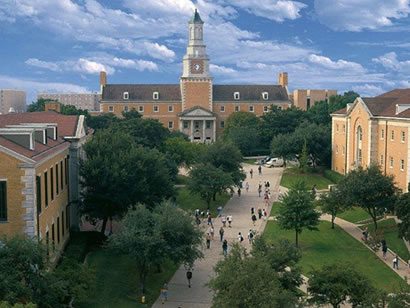 Welcome to NonProfit Colleges Online, the #1 destination on the Internet for information about non profit online universities and colleges.
Featured Non-profit Online Colleges
For profit colleges have been coming under increased scrutiny lately, and for good reason. Many of the big names in the for profit college industry have used unsavory, possibly even illegal, pressure tactics to recruit students into their programs. Most of these students don't ever graduate, leaving them saddled with crushing burdens of student-loan debt and no college degree to show for it. Those students that do make it to graduation often find themselves unable to find a job in the area they were trained in and end up with an even bigger debt burden than their peers who dropout, and no better means to pay for it. What's worse, this happens to a large extent on the public's dime, as for profit colleges receive most of their funding through federal financial aid.
Sadly, the immoral, and frequently illegal, behavior of the for profit industrial complex has cast a shadow upon all online colleges and universities. But the truth is, there are a number of traditional nonprofit colleges and universities, both private and public, that offer high quality, accredited online degree programs. Thankfully, more and more students are rejecting for-profit online schools in favor of nonprofit colleges and state universities online. The goal of Non Profit Colleges Online is to shine a spotlight on these nonprofit online schools and help prospective students, the media, and the general public realize that not all online colleges and universities are in it for the money. There really are nonprofit online universities out there putting students before profits and education before the bottom line.