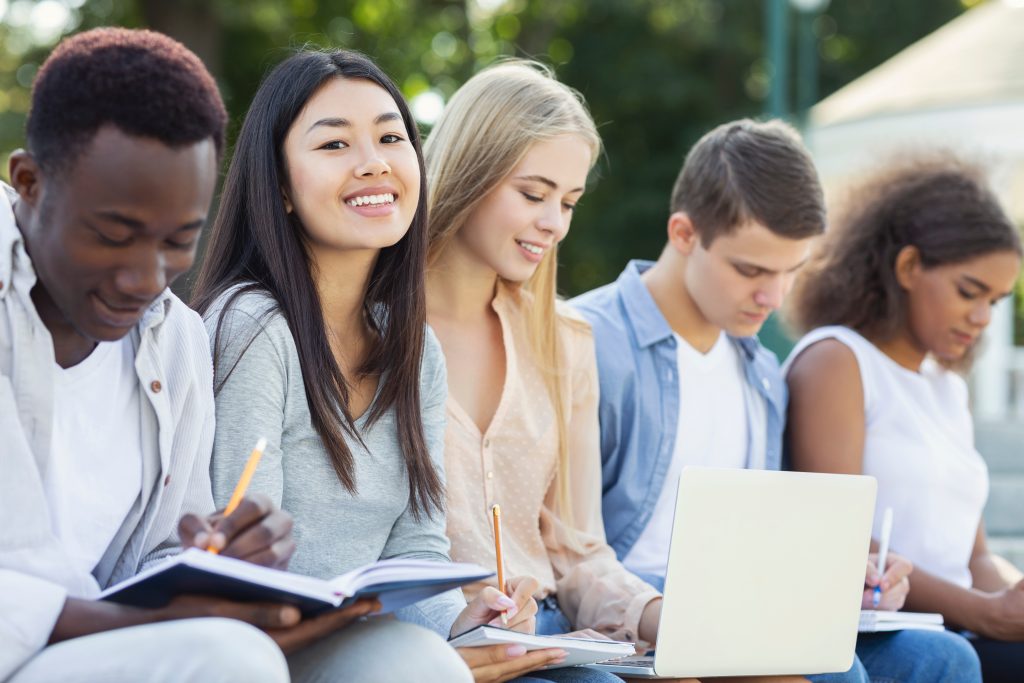 Best Schools for Free College Tuition
In the last three decades, the average cost of attending college has increased by over 1,000 percent, and it continues to rise at a rate higher than financial aid is expanding. As a result, higher education is indeed in crisis. As students continue to graduate from college with mountains of debt in an unstable economy, many ask how to further their education without accruing such debt. One option is to pursue their education at a tuition-free college.
Featured Programs
Schools with free college tuition fall into several different categories. Still, all share the fundamental trait of a commitment to graduating students without the need to take out large loans in their financial aid packages. In addition, some tuition-free schools and online degree programs are grounded in a commitment to supporting regions of the country that have been historically impoverished (namely Appalachia) and thus may be open to admission only by students residing within that region.
Another category of tuition-free school is the military academy, which provides a four-year education with tuition, room, and board covered and often offers a monthly stipend for other living expenses. Military schools offer tuition-free education since graduates will be committed to a five-year service in the military following graduation.
Lastly, Elite and Ivy League schools frequently commit to providing education without the need to take out loans and go into debt. Thus, students from middle and low-income families are typically granted financial aid packages of grants and scholarships that cover 100% of tuition and even room and board costs.
Prospective students interested in receiving a free education either through a full tuition waiver or other financial assistance have options. Those who want to avoid the need to take out large loans can begin their search in this article, where we have compiled a list of some of the best free online school opportunities. Many of these schools offer free online degree programs as well.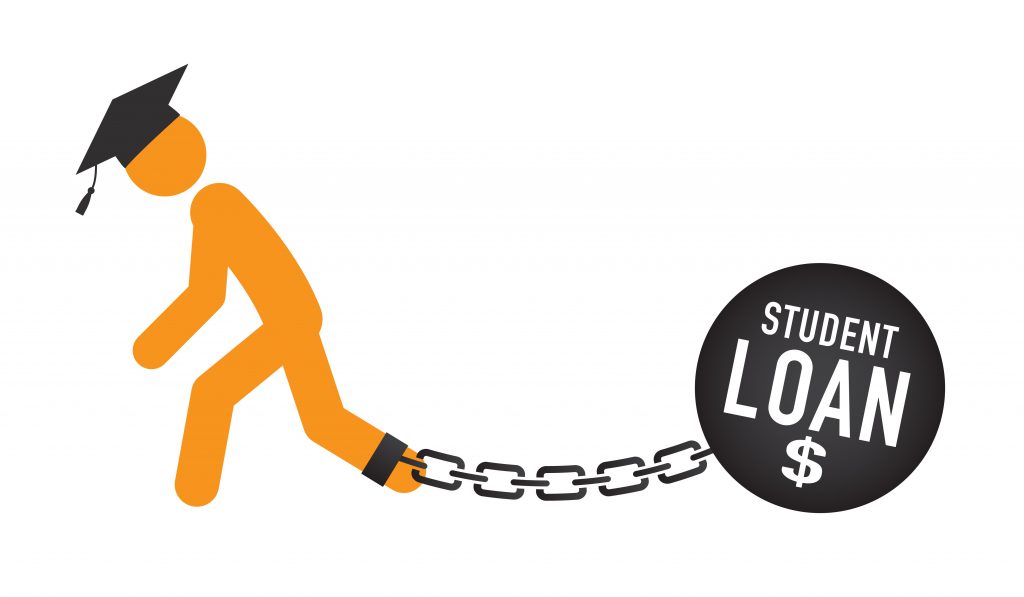 Why Is College So Expensive in the First Place?
In recent years, the cost of attending college has steadily risen, and the trend doesn't seem to be stopping anytime soon. College Board statistics show that the average annual tuition at private four-year colleges was $32,410. The average tuition for out-of-state students at public four-year colleges was $23,890. The average tuition for in-state students at public four-year colleges was $9,410. So why is college so expensive in the first place? 
For starters, the proliferation of degree-granting institutions has caused many colleges and universities in the United States to compete more fiercely for student enrollment. As a result, the cost of acquiring students has become a vital component of keeping registration up and has, of course, been passed on to students. 
Recruiting more students also comes with a battle for the most memorable college experience. Many schools are pouring money into amenities like:
rock climbing walls
art installments
nicer dorms
championship sports teams
lavish cafeterias
Higher education institutions are spending more on capital improvements to improve ranking and attract better and more students. Public institutions are also spending more on athletics than ever before. Add in the demand for higher administrative staff and faculty pay along with basic inflation, and a better picture of why college is so expensive can be seen.
BEST SCHOOLS FOR FREE COLLEGE TUITION
ALICE LLOYD COLLEGE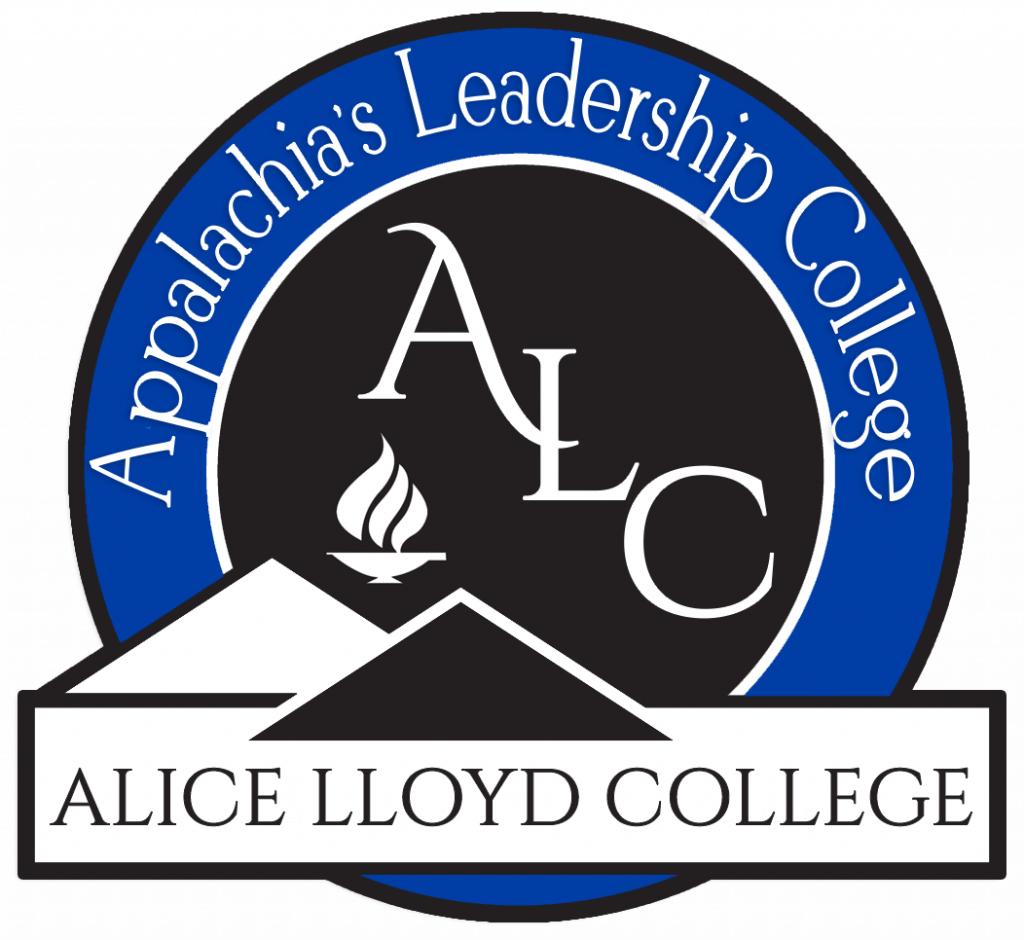 Pippa Passes, Kentucky
Located in Pippa Passes, Kentucky, Alice Lloyd College is a four-year, Christian, liberal arts institution dedicated to providing leadership education to students in the Appalachian region. Established in 1923, Alice Lloyd offers bachelor's degrees in:
accounting and business management
business administration
English
history
liberal arts
sociology
sports and fitness
biology
nursing
education
U.S. News & World Report ranks Alice Lloyd seventh in Regional Colleges South and second in Best Value Schools. Alice Lloyd College is accredited by the Commission on Colleges of the Southern Association of Colleges & Schools (SACS).
Alice Lloyd College is committed to providing 100% tuition coverage to students residing in the 108-county (five-state) service area of Central Appalachia. Students engage in work-study to help defray the costs of running a tuition-free college. Depending on work-study hours, students may owe money for room/board or computer fees and matriculation fees (health, service, technology fee). However, the cost of tuition is 100% guaranteed for all students in the service area.
BARCLAY COLLEGE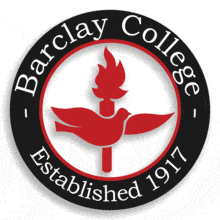 Haviland, Kansas
Located in Haviland, Kansas, Barclay College is a four-year evangelical/Quaker college established in 1918. The school enrolls just under 250 students in undergraduate and graduate programs with a primarily ministerial focus. Bachelor's degree programs are offered in:
pastoral ministry
youth ministry
sports and recreational leadership
Christian elementary education
business administration
In addition, Barclay offers associate's degrees in Biblical studies and general studies and master's programs in:
family ministries
pastoral ministries
Quaker studies
spiritual formation
transformational leadership
Barclay College was ranked seventh for the Top 20 Nonprofit Online Colleges in Kansas by Nonprofit Colleges Online. The school is accredited by the Commission on Accreditation of the Association for Biblical Higher Education (ABHE).
All resident students automatically receive a $15,000 full-tuition scholarship upon acceptance. College supporters fund the full-tuition scholarship so students may graduate with an excellent Christian education without the weight of overwhelming debt. While Barclay does offer a variety of online degree programs, the full-tuition guarantee is provided only to residential students.
Students attending Barclay College can pursue a free online college degree program.
BEREA COLLEGE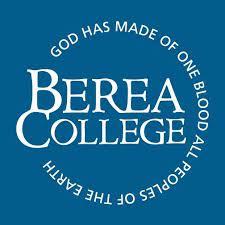 Berea, Kentucky
Established in 1855, Berea College is a private liberal arts college located in Berea, Kentucky. Founded by ardent abolitionists and radical reformers, Berea continues today as an educational institution still firmly rooted in its historic purpose "to promote the cause of Christ."
The college provides degrees in 28 fields and enrolls over 1,500 students from across the country, but it is mainly focused on educating students from the Appalachian region. Berea College is accredited by the Southern Association of Colleges & Schools Commission on Colleges.
Berea is the only one of America's top colleges that makes a no-tuition promise to every enrolled student. The generous Tuition Promise Scholarship makes it possible for students to graduate debt-free. For most Berea students, the Tuition Promise Scholarship amounts to nearly $100,000 over four years. Even if students borrow for special learning opportunities or replace their family's total contribution, they will have a lower debt compared to national trends.
COLLEGE OF THE OZARKS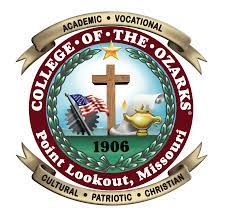 Point Lookout, Missouri
Located in Point Lookout, Missouri, College of the Ozarks is a private, Christian, liberal arts college founded in 1906. The college's mission is to provide the advantages of Christian education for youth without sufficient means to procure a higher education.
The college has an enrollment of just over 1,500 students in undergraduate degree programs in close to 30 majors and pre-professional programs. College of the Ozarks is accredited by Higher Learning Commission.
College of the Ozarks is committed to providing tuition-free education. Each student participates in the on-campus work program for 15 hours per week and two 40-hour work weeks per school year. Credits from participation in the work program, any federal or state aid for which students qualify, and the College of the Ozarks Cost of Education Scholarship combine to cover the total cost of education. There are no student loans involved, and there is no cash due from students for the cost of their education.
College of the Ozarks encourages students to take free online college courses through Acadeum.
CORNELL UNIVERSITY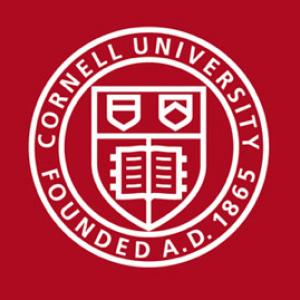 Ithica, New York
Established in 1865, Cornell University is a privately endowed research university and a State University of New York partner. As the federal land-grant institution in New York, Cornell has a responsibility—unique within the Ivy League—to make contributions in all fields of knowledge in a manner that prioritizes public engagement to help improve the quality of life in New York state, the nation, and the world.
Cornell is located in Ithaca, New York, and it enrolls nearly 22,000 students. Cornell is the Ivy League institution with the highest acceptance rate at over 10 percent. The university was rated #28 for the Top 35 Master's in Real Estate by Nonprofit Colleges Online. Cornell University is accredited by the Middle States Commission on Higher Education.
Cornell's financial aid policy commits to offering full-ride scholarships to students from middle- and lower-middle-income families. For students from families earning under $60,000 annually, Cornell is committed to ensuring that students can pay for tuition without taking out a loan.
At ECornell, students can also earn free online certificates to help them power their careers.
CURTIS INSTITUTE OF MUSIC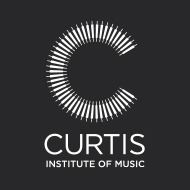 Philadelphia, Pennsylvania
The Curtis Institute of Music, established in 1924, is a conservatory in Philadelphia that offers courses of study leading to a performance diploma, Bachelor of Music, Master of Music in opera, or professional studies certificate in opera. The school is located in Philadelphia, PA, and enrolls a small student body of 175 students.
The Curtis Institute of Music, known as one of the leading conservatories globally, provides training and education to gifted musicians for careers as performing artists at the highest professional level. The school was ranked #19 among the Top 50 Best Music Schools by Nonprofit Colleges Online.
With an average acceptance rate of around four percent, Curtis is among the most selective schools in the United States. Its high standard of admissions ensures that students will rehearse and perform alongside musical peers whose talents will challenge and inspire them. The Curtis Institute of Music is accredited by the National Association of Schools of Music.
All Curtis students receive merit-based, full-tuition scholarships. As a result, talent and artistic promise are the only considerations for admission. Generous financial aid likewise ensures that no student accepted to Curtis will be unable to attend because of financial need.
DEEP SPRINGS COLLEGE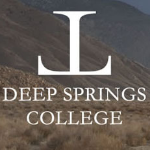 Deep Springs, California
Deep Springs College is an alternative, two-year college located in Deep Springs, California. Founded in 1917, the college offers a unique learning experience among higher learning institutions, which is built on academics, self-government, and manual labor.
Deep Springs admits a student body of no more than 14 students each year and is accredited to offer associate degrees for students who typically earn a bachelor's degree or higher at some of the nation's top universities. In addition, Deep Springs College is accredited by the ACCJC of the Western Association of Schools & Colleges.
A scholarship covers the costs of tuition, room, and board for every student offered admission. In exchange, Deep Springs students are expected to dedicate themselves to lives of service to humanity. Therefore, every student engages in labor on the Deep Springs campus as both an integral pillar of their education and as a way to help defray the costs of offering this free educational opportunity.
DUKE UNIVERSITY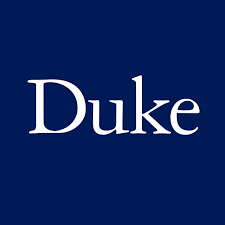 Durham, North Carolina
Duke University is a private research university located in Durham, North Carolina. Founded in 1838, Duke enrolls over 15,000 students in a wide variety of programs through 10 schools and colleges. Duke is often ranked among the best universities in the world and has highly selective admissions. Duke University is accredited by the Southern Association of Colleges & Schools Commission on Colleges (SACSCOC).
Duke expects a minimum contribution from a first-year student of $2,600 per year, regardless of income. Families with a total annual income of $60,000 or less, and typical assets, will have an expected parent contribution of $0. Once they've determined your family contribution, they'll build your financial aid award. The award of financial assistance may consist of work-study, limited student loans, grants, and scholarships.
In addition, there are free online college courses on materials that have entered the public domain at the Duke Law Center for the Study of the Public Domain. Read more about it in our 50 Places to Find Free College Courses list.
Duke University also offers free online college degree programs and online courses for qualifying students.
HARVARD UNIVERSITY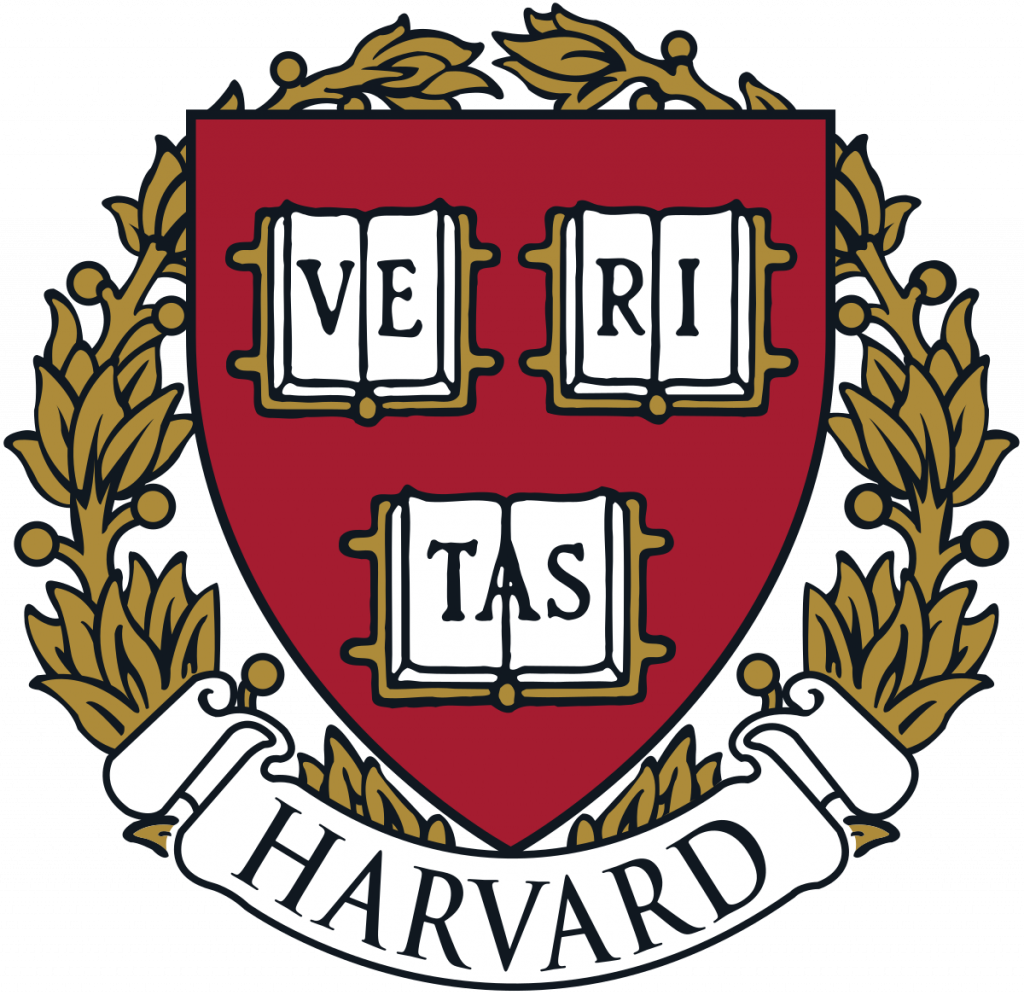 Cambridge, Massachusetts
Established in 1636, Harvard University is a private Ivy League research university in Cambridge, Massachusetts. Harvard is widely recognized as one of the most prestigious universities globally, and it has one of the most selective admissions policies, admitting under six percent of all applicants annually. Harvard enrolls approximately 22,000 students. The university is accredited by the New England Commission of Higher Education.
Harvard's financial aid packages pay 100 percent of tuition, fees, room, and board for students from families earning less than $65,000 a year. Families with incomes from $65,000 to $150,000 pay between zero and 10 percent of their income.
In addition, the Harvard Extension School offers more than 40 free online college courses (MOOCs) through the edX platform, or for a nominal fee, courses can be verified. As a result, they made it to the 20th ranking on our 50 Places to Find Free College Courses list.
MACAULAY HONORS COLLEGE — CUNY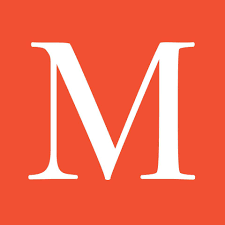 New York, New York
Established in 2001, Macaulay Honors College at CUNY is a highly selective college where New York's most promising students receive the financial and academic support to realize their leadership potential. Macaulay students enroll as undergraduates in one of eight CUNY colleges. They take most of their courses at their home campus, where they can meet with advisors and other students in the campus's honors lounge.
Macaulay offers all of its students a merit scholarship package that includes tuition, a laptop computer, a "Cultural Passport", and access to the school's opportunities fund (subject to the availability of funds).
Students who meet CUNY New York State residency requirements for in-state tuition have the opportunity to graduate free from tuition debt, thanks to the tuition scholarship. It covers four years of undergraduate study, excluding fees and expenses. Macaulay Honors College is accredited by the Middle States Commission on Higher Education.
SUNY offers many free online college courses to students who qualify.
MASSACHUSETTS INSTITUTE OF TECHNOLOGY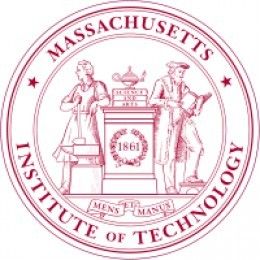 Cambridge, Massachusetts
Located in Cambridge, Massachusetts, the Massachusetts Institute of Technology is an independent, coeducational, privately endowed university organized into five schools. It enrolls over 11,000 students and is at the forefront of interdisciplinary exploration leading to scientific breakthroughs and technological advances.
At its founding in 1861, MIT was an educational innovation, a community of hands-on problem-solvers in love with fundamental science and eager to make the world a better place. Today, that spirit still guides how they educate students on campus and shape new digital learning technologies that make MIT teaching accessible to millions of learners worldwide. The Massachusetts Institute of Technology is accredited by the New England Commission of Higher Education (NECHE).
For students with family incomes under $90,000 a year, the Institute ensures that scholarship funding will allow them to attend MIT tuition-free, a policy put in place a few years ago. For example, during one academic year, 33% of undergraduates (1,489 students) received scholarships and grants from all sources equal to or greater than tuition, of which 1,060 students, or 24% of undergraduates, had incomes under $80,000. The student or family covers the remaining expenses through paid work or student loans.
In addition, Massachusetts Institute of Technology has built MIT OpenCourseWare via the school's OpenCourseWare platform. OpenCourseWare provides free online college-level courses for any student, anywhere.
PRINCETON UNIVERSITY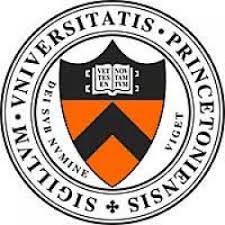 Princeton, New Jersey
Located in New Jersey, Princeton University is a private, Ivy League institution with a longstanding commitment to the service of the nation and humanity. Established in 1746, the school is the fourth-oldest college in the country, enrolling over 10,000 students in undergraduate and graduate programs in the humanities, social sciences, natural sciences, and engineering.
The university is ranked among the Top 15 Nonprofit Online Colleges in New Jersey by Nonprofit Colleges Online. Princeton University is accredited by the Middle States Commission on Higher Education.
Princeton University's financial aid policy is recognized as among the most generous in the country. The university's robust financial aid packages are built on grants rather than loans, which allow students to graduate debt-free. This makes a Princeton education affordable for any student admitted to the university. Ironically, with the school's free tuition programs, Princeton is likely to be more affordable than a state university for lower- and middle-income students. 100% of the costs for families earning up to $65,000 are covered.
Princeton Online also offers dozens of free online courses on several platforms like Coursera and edX, and they encourage online learning.
STANFORD UNIVERSITY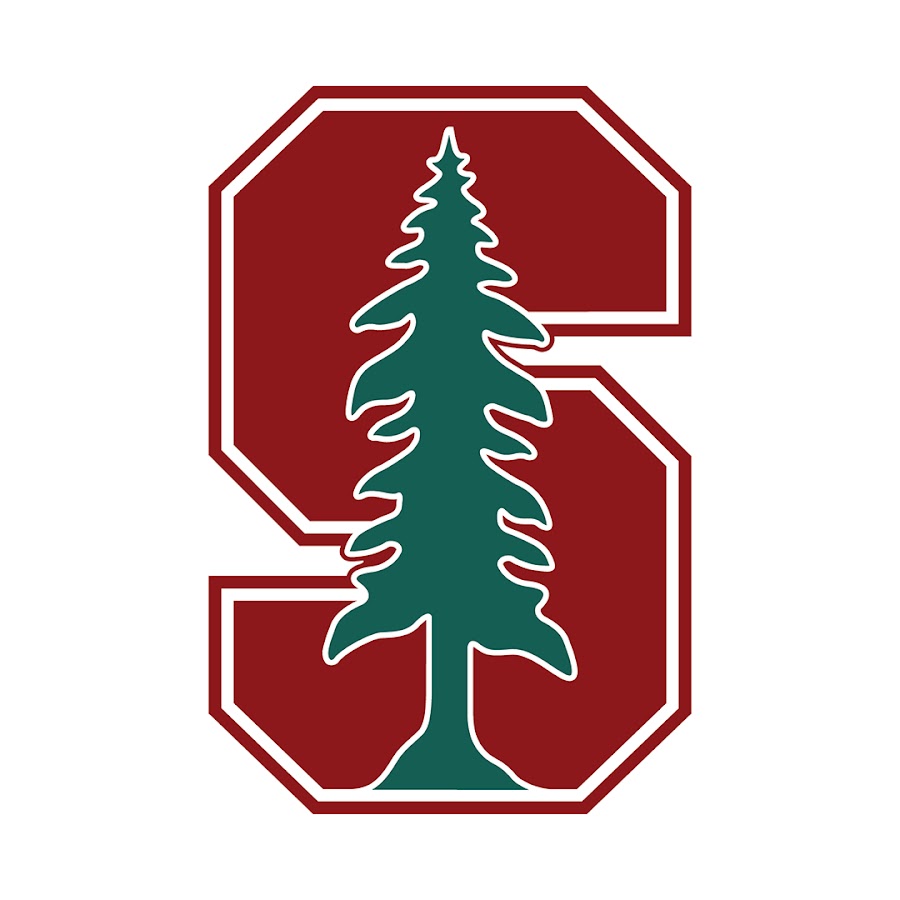 Stanford, California
Located in Stanford, California, in Silicon Valley, Stanford University is a private research university recognized as one of the world's most prestigious colleges. Established in 1891, Stanford enrolls over 16,000 students and offers undergraduate and graduate degree programs in a wide variety of academic and professional disciplines. With a seven-percent admission rate, Stanford is one of the most selective universities for undergraduate admission, and it is accredited by the Accrediting Commission for Senior Colleges & Universities of the Western Association of Schools & Colleges (WASC).
Stanford is committed to providing tuition-free education for students of low and middle-income families. Students from families with an annual income of less than $125,000 do not pay a cent toward tuition. Additionally, students from families making less than $65,000 are offered free room and board. As a result, 77 percent of Stanford undergraduate students graduate with no student debt.
In addition, through Stanford Engineering Everywhere, students can easily access Stanford's top classes at no cost. As a result, the program comes in at #37 on our list of 50 Places to Find Free College Courses.
In addition to free online courses, Stanford University offers graduate students the opportunity to complete a free online college degree in one of over 40 graduate programs.
TEXAS A&M UNIVERSITY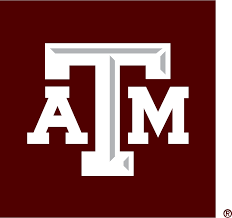 College Station, Texas
Founded in 1876, Texas A&M University is a coeducational public research university in College Station, Texas, United States. It is a state university, and, since 1948, it has been a member and the flagship of the Texas A&M University System. TAMU enrolls almost 69,000 students in undergraduate and graduate-level academic and professional programs through 10 colleges and schools. 
The university is ranked fourth among the Top 10 Most Affordable Online Zoology Bachelor's Degree Programs by Nonprofit Colleges Online. Texas A&M University is accredited by the Southern Association of Colleges & Schools Commission on Colleges (SACSCOC).
TAMU's Aggie Assurance program aids students with a family income of $60,000 or less by pledging to provide enough scholarships and grants to pay tuition for all eligible students. To be eligible, students must reside in Texas and enter the university as a freshman or undergraduate transfer student and enroll full-time, maintaining a grade point average of 2.5.
Texas A&M University offers a large number of free online college degree programs for qualifying students.
UNITED STATES AIR FORCE ACADEMY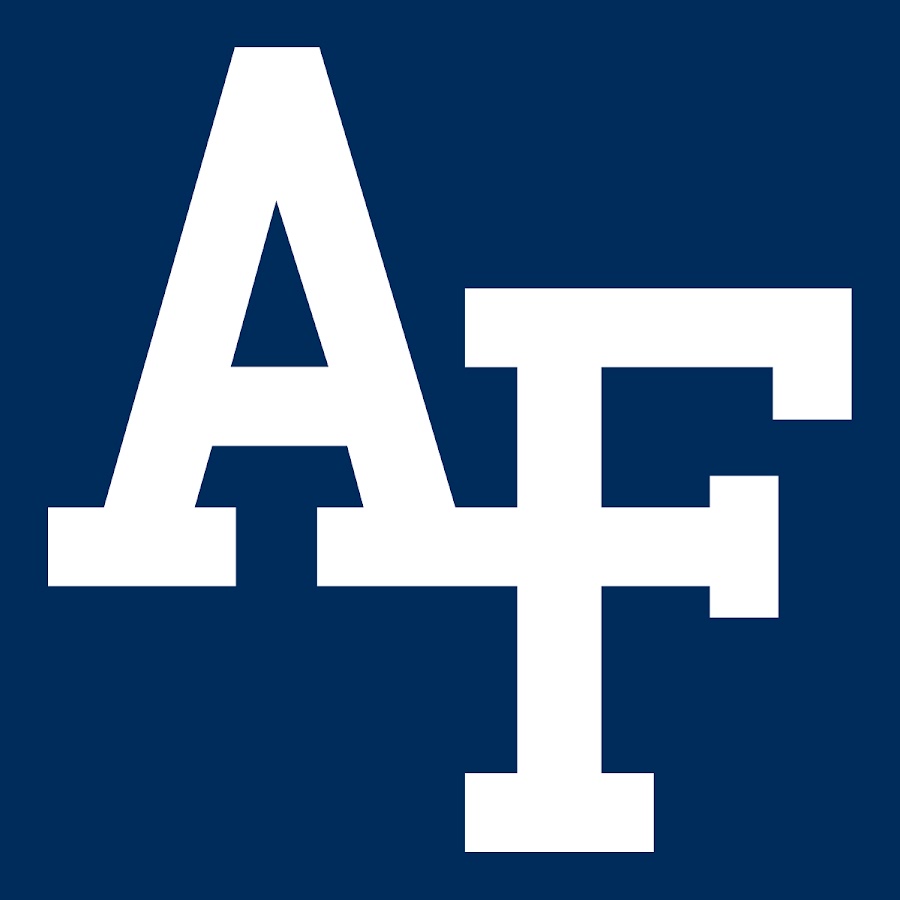 USAFA, Colorado
The United States Air Force Academy is a military academy for officer cadets of the United States Air Force. Its campus is located in the Western United States in Colorado, immediately north of Colorado Springs in El Paso County. While the academy focuses on preparing students to serve as officers in the Air Force, students can study in up to 27 different majors. The school enrolls around 4,000 students a year. The United States Air Force Academy is accredited by Higher Learning Commission.
The free tuition programs are all paid for by the Air Force. Cadets receive a monthly stipend, but they incur a commitment to serve a minimum of five years of military service after graduation.
UNITED STATES COAST GUARD ACADEMY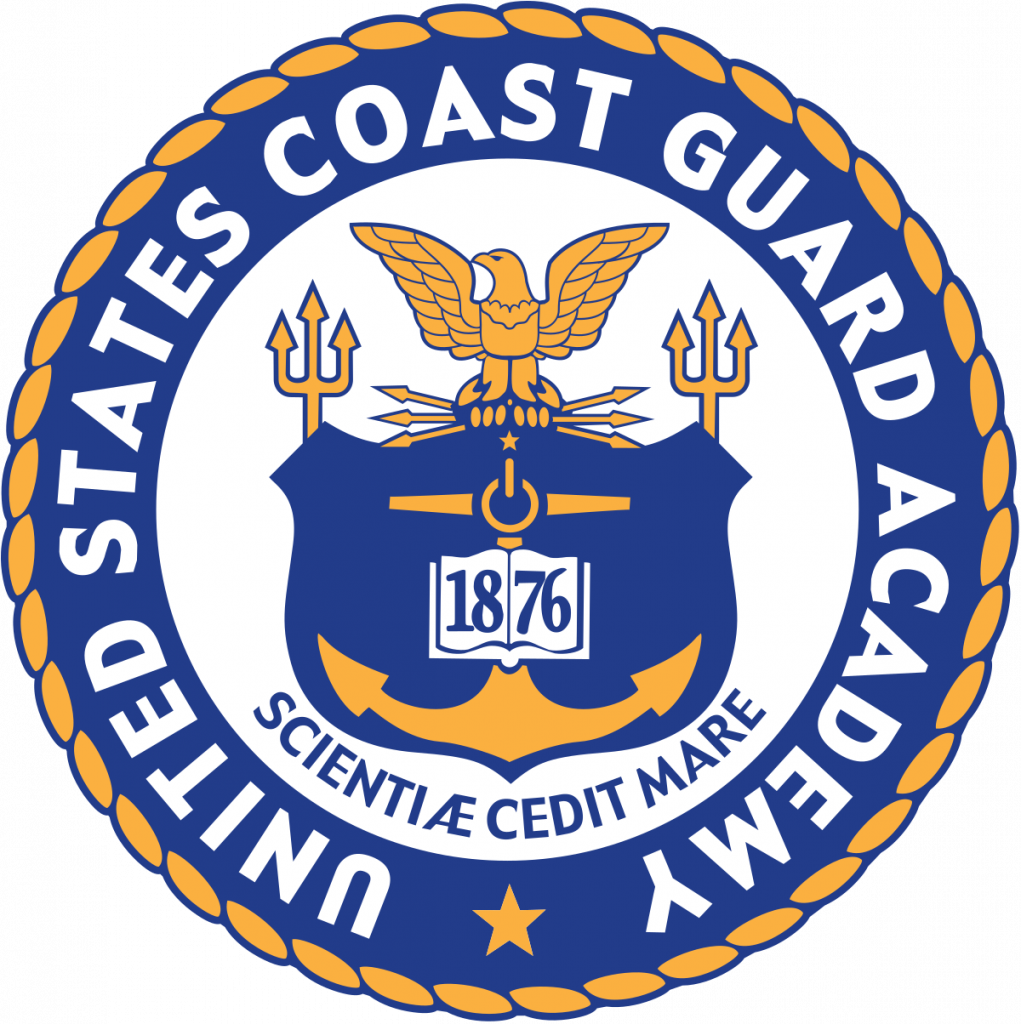 New London, Connecticut
Located on the Thames River in New London, Connecticut, the U.S. Coast Guard Academy educates leaders of a multi-mission, maritime military force. The school provides a four-year Bachelor of Science degree program.
Each year, approximately 200 ensigns (or junior officers) are commissioned during graduation exercises in May. Following graduation, newly commissioned ensigns report for duty aboard cutters and at sector offices in ports nationwide. Graduates of the Academy are obligated to serve five years in the U.S. Coast Guard, though many choose to stay and make a rewarding, life-long career of their maritime military service. The United States Coast Guard Academy is accredited by the New England Commission of Higher Education.
The academy covers the total cost of tuition with a full scholarship for each individual. This is repaid through five years of service in the Coast Guard following the student's graduation.
UNITED STATES MERCHANT MARINE ACADEMY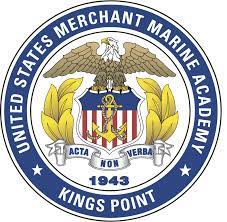 Kings Point, New York
The United States Merchant Marine Academy is a federal service academy that educates and graduates licensed Merchant Marine officers of exemplary character who serve America's marine transportation and defense needs in peace and war. The academy is located in Kings Point, New York, and it enrolls just over 900 students.
Known for its rigorous academic program, USMMA requires more credit hours for a baccalaureate degree than any other Federal service academy. The United States Merchant Marine Academy is accredited by the Middle States Commission on Higher Education (MSCHE).
The U.S. Merchant Marine Academy does not charge tuition for students. However, students are billed an average of $850 per year for laundry, tailor, and barber services. Additionally, students will incur costs for unbilled expenses, including transportation, general supplies, health insurance, laptop package, and others. However, these costs are minimal, considering tuition and room/board are fully covered by the Merchant Marine Academy. 
Unlike the nation's other Federal Service Academies, graduates of USMMA are required to fulfill their service obligation on their own by providing annual proof of employment in a wide variety of occupations as approved by MARAD for a specified period of time.
UNITED STATES MILITARY ACADEMY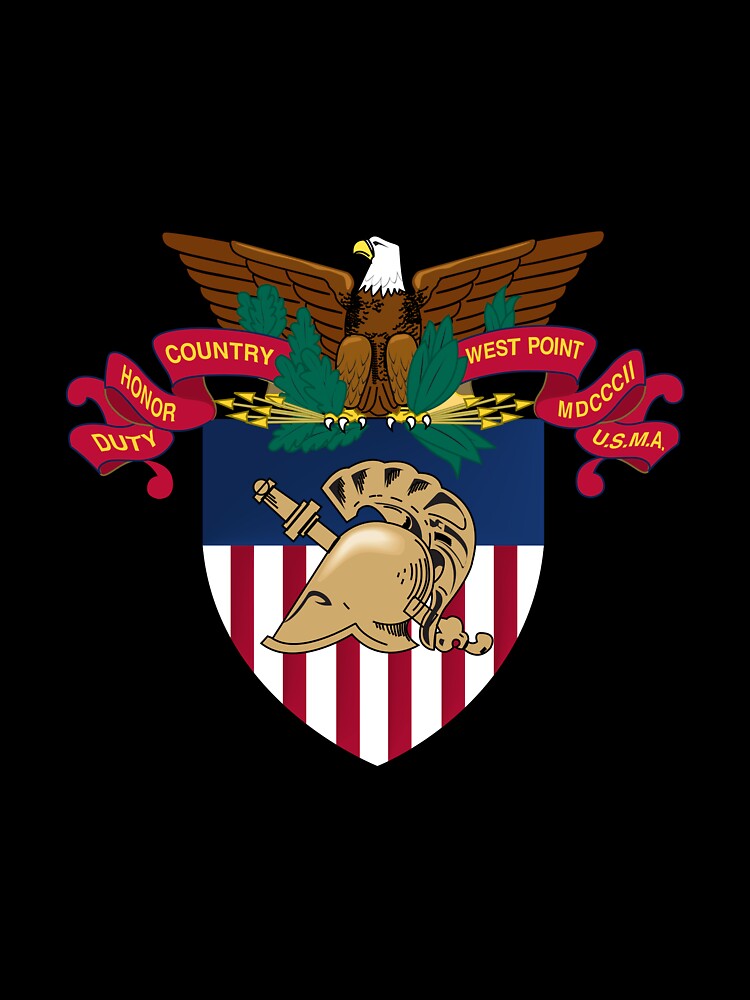 West Point, New York
Also known as West Point, the United States Military Academy is located in West Point, New York. West Point provides a 47-month leader-development program steeped in academic rigor, military discipline, and physical challenges, all built upon a moral-ethical foundation.
Students can choose from 36 different academic majors leading to a bachelor's degree. The curriculum is designed to meet the needs of the Army for officer-leaders of character to serve in the Army and the Nation. The United States Military Academy is accredited by the Middle States Commission on Higher Education.
Each year, the United States Military Academy admits 1,150 to 1,200 young men and women. A West Point cadetship includes a fully funded four-year college education. The U.S. Army provides tuition, room, board, medical, and dental care. A cadet earns about $600 a month or nearly $7,200 a year. In turn, graduates serve for five years on active duty in the Army. If choosing to depart the Army after five years, graduates will be required to do three years in Inactive Ready Reserve.
UNITED STATES NAVAL ACADEMY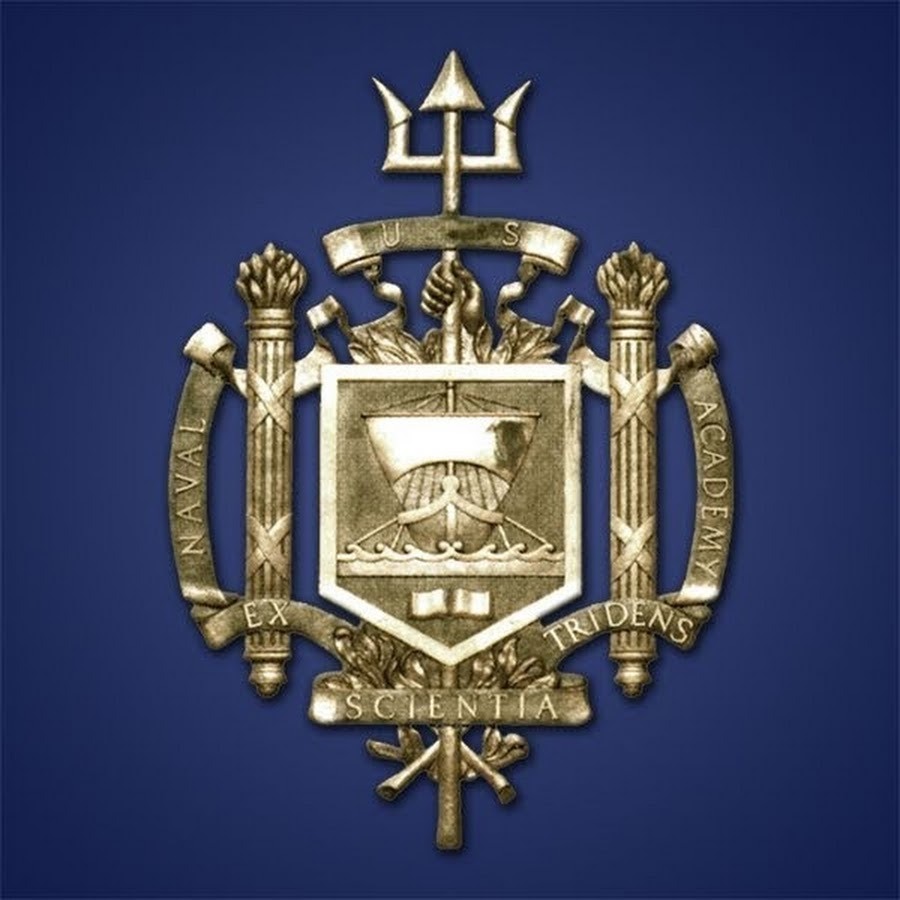 Annapolis, Maryland
As the undergraduate college of our country's naval service, the United States Naval Academy prepares young men and women to become professional officers of competence, character, and compassion in the U.S. Navy and Marine Corps. Located in Annapolis, Maryland, the Naval Academy enrolls over 4,500 students in academic programs designed to develop Midshipmen morally, mentally, and physically and imbue them with the highest ideals of duty, honor, and loyalty to graduate as leaders dedicated to a career of naval service.
Naval Academy students are midshipmen on active duty in the U.S. Navy. They attend the academy for four years, graduating with a Bachelor of Science degree and commissions as ensigns in the Navy or second lieutenants in the Marine Corps. The United States Naval Academy is accredited by the Middle States Commission on Higher Education (MSCHE).
The Navy pays 100% of the tuition, room and board, and medical, and dental care costs of Naval Academy midshipmen. This means that ALL students who attend the Naval Academy do so on a full scholarship in return for five years of active duty service upon graduation. Students also enjoy regular active-duty benefits, including:
access to military commissaries and exchanges
commercial transportation and lodging discounts
ability to fly space available in military aircraft worldwide
Midshipmen's pay is $1,087.80 monthly, from which laundry, barber, cobbler, activities fees, yearbook, and other service charges are deducted. Actual cash pay is $100 per month your first year, which increases each year after that.
UNIVERSITY OF MISSOURI — COLUMBIA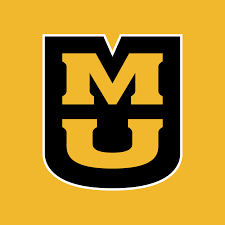 Columbia, Missouri
The University of Missouri was founded in 1839 in Columbia as the first public university west of the Mississippi River. Today, with an enrollment of more than 30,000 students, the university offers more than 300 degree programs through 19 colleges and schools. It is one of only six public universities nationwide that can claim a medical school, veterinary medicine college, and law school on the same campus.
The university was ranked first among the Top 25 Online Master's in Economics Degree Programs by Nonprofit Colleges Online. the University of Missouri – Columbia (Mizzou) is accredited by the Higher Learning Commission.
The University of Missouri – Columbia recently introduced a dramatically expanded financial aid program covering 100% of Honors College students' tuition not met by federal Pell Grants. This program covers room and board as well as tuition costs.
The University of Missouri offers opportunities for qualifying students to earn a free online degree in dozens of fields.
UNIVERSITY OF NORTH CAROLINA — CHAPEL HILL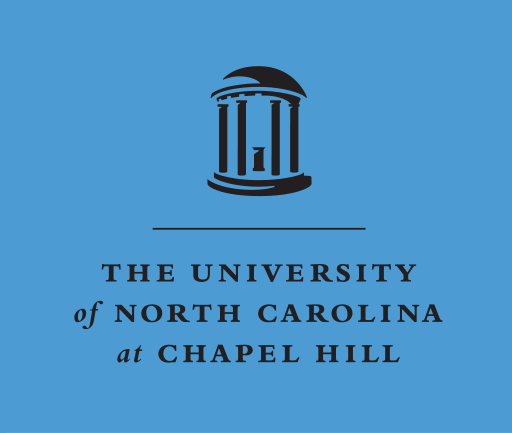 Chapel Hill, North Carolina
One of 17 campuses in the University of North Carolina System, Chapel Hill was founded in 1795 and is one of three schools claiming the title of the oldest public university in the United States. UNC-Chapel Hill is a public research university located in Chapel Hill, North Carolina, enrolling nearly 30,000 students. It is considered among the Public Ivies, or schools providing an Ivy League academic experience for the price of a public institution. 
UNC-Chapel Hill offers 71 bachelor's, 107 master's, and 74 doctoral degree programs. The university was ranked #13 for the Top Affordable Linguistics Degree Programs: Student Before Profits by Nonprofit Colleges Online. The University of North Carolina at Chapel Hill is accredited by the Southern Association of Colleges & Schools Commission on Colleges. 
UNC-Chapel Hill's Carolina Covenant Program promises UNC's lowest-income students the opportunity for a debt-free education. Undergraduate students with family income at or below the federal poverty level—about $48,500 for a family of four—may be eligible for the Covenant Program. The program is open to both first-year students and transfers. The Covenant makes it possible to graduate debt-free and meets financial needs through grants and scholarships without the need for students to take out loans. Instead, students of the Covenant commit to work-study and summer school.
UNC-Chapel Hill offers opportunities for qualifying students to earn a free online degree in dozens of fields.
VANDERBILT UNIVERSITY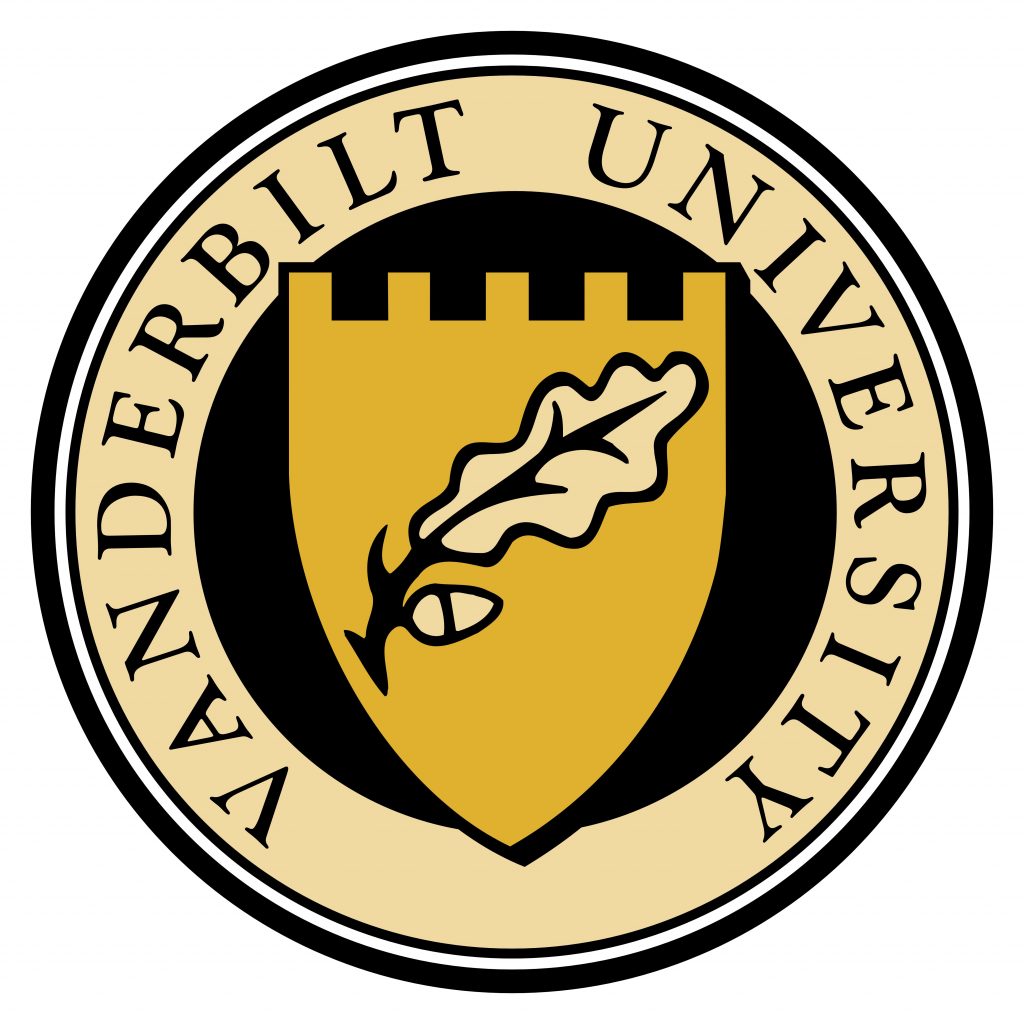 Nashville, Tennessee
Located in Nashville, Tennessee, Vanderbilt University is a private research university founded in 1873. Vanderbilt offers undergraduate programs in:
the liberal arts and sciences
engineering
music
education
human development
full range of graduate and professional degrees
The university enrolls over 12,000 students and is an internationally recognized research university with strong partnerships among its 10 schools, neighboring institutions, and the community.
Vanderbilt was rated #25 for the Best Doctorate in Organizational Leadership Online Degrees by Nonprofit Colleges Online. Vanderbilt University is accredited by the Southern Association of Colleges & Schools Commission on Colleges (SACSCOC).
At Vanderbilt University, need-based financial aid packages for undergraduate students no longer include need-based loans. This means that all need-based aid is met by scholarship or grant (gift) assistance so that students can graduate debt-free.
Vanderbilt offers opportunities for qualifying students to earn a free online degree in dozens of fields.
WEBB INSTITUTE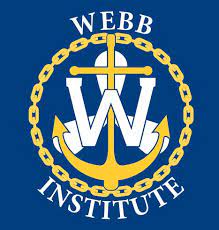 Glen Cove, New York
Webb Institute is a private undergraduate engineering college in Glen Cove, New York, Long Island. Each graduate of Webb Institute earns a Bachelor of Science degree in naval architecture and marine engineering, and Webb is the only school devoted to ship-design engineering and systems engineering in the nation.
Webb Institute enrolls just 80 students and is considered among the best engineering schools in the country. Webb Institute is accredited by the Middle States Commission on Higher Education.
Webb Institute provides full-tuition scholarships to U.S. citizens and permanent residents, valued at $48,350. Webb Institute also offers need-based aid to help cover the additional tuition costs of attending. It is also the only full-tuition scholarship private undergraduate program in the country.
WILLIAMSON COLLEGE OF THE TRADES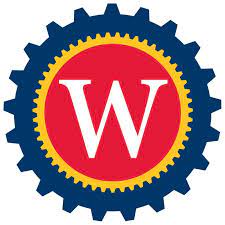 Middletown Township, Pennsylvania
Founded in 1888, Williamson College of the Trades is a men's junior vocational college located in Middletown Township near Media, Pennsylvania, a suburb of Philadelphia. The school is centered on Judeo-Christian values and perspective and offers programs in:
carpentry
horticulture
machine tool technology
masonry
paint and coatings
power plant technology
Programs lead to an associate's degree. Williamson College of the Trades is accredited by the Accrediting Commission of Career Schools & Colleges of Technology.
All students attend with full scholarships covering:
tuition
room
board
textbooks
Students pay entrance costs for personal items, annual fees for specific equipment and books that they retain for personal use, and annual fees for breakage and yearbook. This would be an exciting school for students looking for free college tuition toward a career in the trades.
YALE UNIVERSITY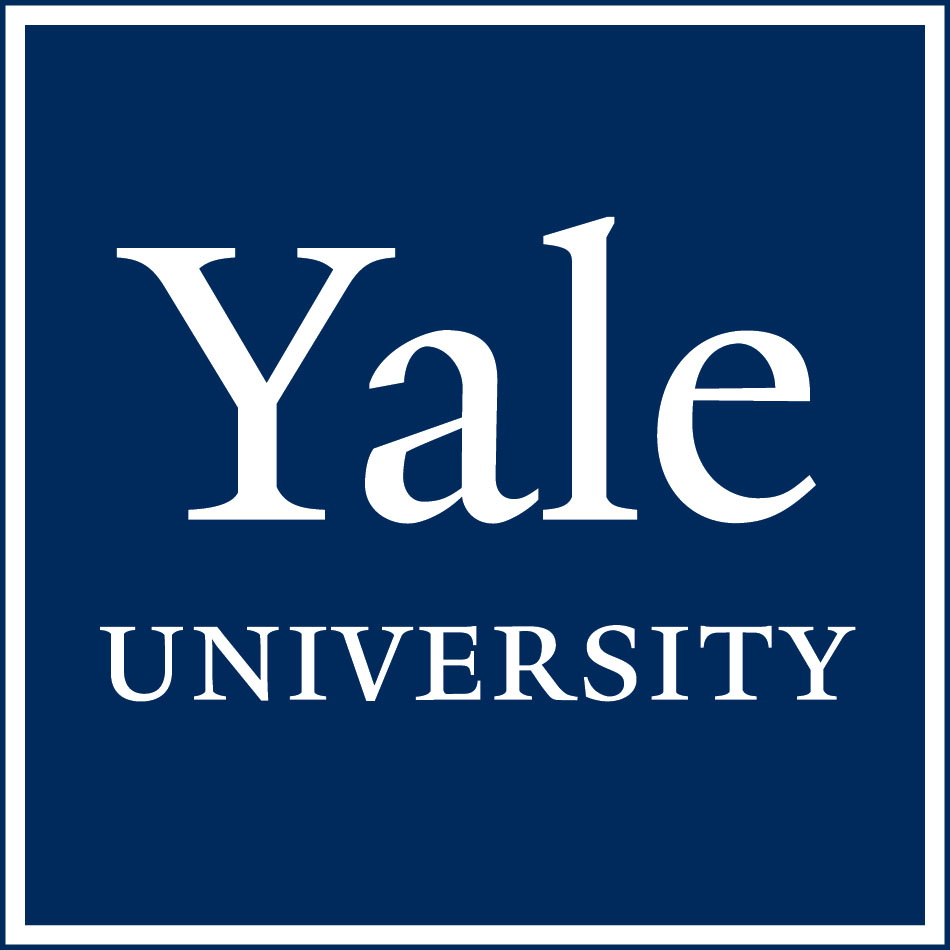 New Haven, Connecticut
Yale University is a private, American, Ivy League research university in New Haven, Connecticut. It was founded in 1701 and is the third-oldest institution of higher education in the United States. Yale enrolls over 12,000 students in a full range of undergraduate and graduate programs organized into 14 schools and colleges.
As an Ivy League institution, Yale is an internationally recognized leader with top schools in:
Yale University is accredited by the New England Commission of Higher Education.
Yale is committed to an admissions policy that does not consider a student's ability to pay and a financial aid policy that meets the total need of all students with no loans required. These two principles: need-blind admissions and need-based financial aid, ensure that a Yale education is affordable for everyone, regardless of family background, citizenship, or immigration status.
Yale's financial aid evaluation process is holistic. Financial aid officers review every aid application carefully to ensure they understand each family's financial situation. Yale is committed to meeting 100% of every student's need to ensure that students can graduate debt-free.
In addition, several of Yale University's online courses are entirely free of charge to students, and students at Yale can pursue a free online college degree if they wish.
Other Colleges To Pursue a Free College Education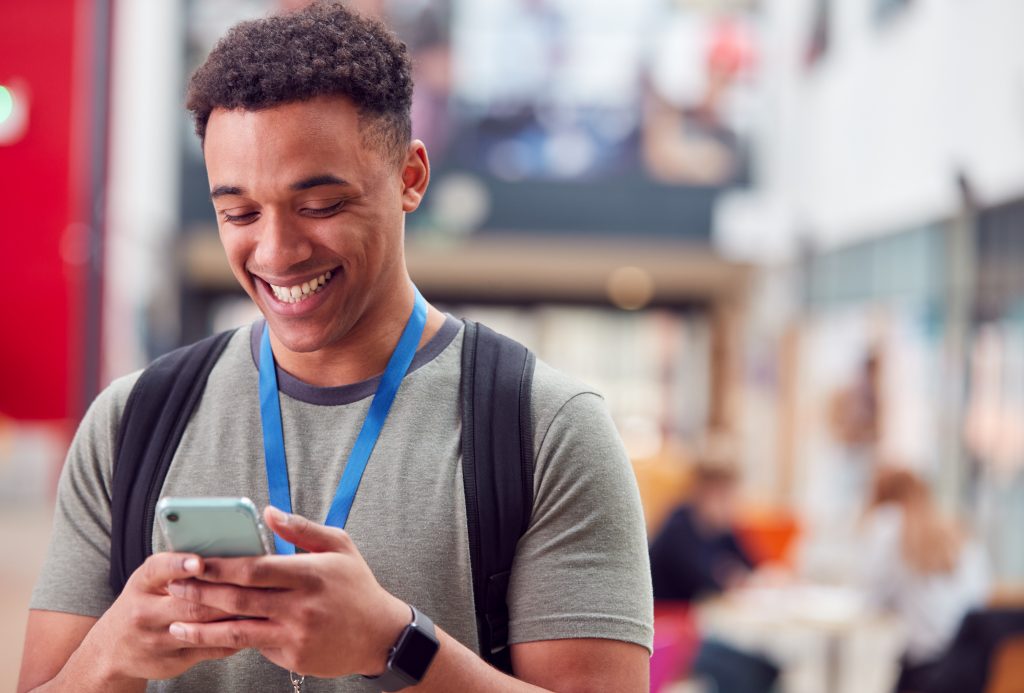 In this next section, we've listed a few other institutions where students can pursue a free online college degree. Many of these colleges are trade schools, teaching students practical skills for finding employment right away.
The Apprentice School
Newport News, Virginia
Established in 1919 by the Newport News Shipbuilding & Dry Dock Company, the Apprentice School is a vocational school that offers four- to eight-year apprenticeship programs. During their time at the school, students are taught the necessary skills to work in the shipbuilding industry after graduation. There is no tuition; instead, students earn competitive hourly pay.
Haskell Indian Nations University
Lawrence, Kansas
A public tribal land-grant university, Haskell Indian Nations University was established as a residential boarding school for American Indians in 1884. Since its founding, the school has evolved into a college operated by the U.S. Bureau of Indian Affairs and offers associate and baccalaureate degrees. Students from federally recognized tribes of American Indian and Alaska Native descent receive free tuition at the university.
University of New Hampshire
Durham, New Hampshire
The University of New Hampshire is a public land-grant research university established in Hanover, New Hampshire, in 1866 as a land grant college in conjunction with Dartmouth College. In 1893, it moved to Durham, and in 1923, it adopted its current name. The Granite Guarantee program provides full tuition to residents of New Hampshire for up to four years. Students eligible for the federal Pell Grant who are full-time, first-year students can apply for the program. The University of New Hampshire offers many free online degree programs to qualifying students as well.
Warren Wilson College
Swannanoa, North Carolina
Warren Wilson College is a private liberal arts college founded in 1894. It offers a unique curriculum combining work, service, and academics. In addition to completing a required course of study, students must also work an on-campus job and complete community service. Students with financial needs can take advantage of a free tuition program, and tuition remains affordable for all students.
Columbia University
New York, New York
Columbia University, founded in 1754, is a private Ivy League research university. It is the fifth-oldest university in the United States and older than the Declaration of Independence. The school provides more than $140 million in scholarships and grants every year so that students do not have to borrow money for their education. Columbia accepts students from every economic class, and students whose families earn less than $60,000 do not pay anything.
University of Pennsylvania
Philadelphia, Pennsylvania
The University of Pennsylvania, founded in 1740 by Benjamin Franklin, is a private research university in the Ivy League. It is the fourth-oldest university in the United States. The university ensures that all demonstrated needs are met in its undergraduate programs without any student loan debt. Many Penn State students graduate with no debt because all financial aid is provided as grants and work-study. Students from lower-income families may not have to pay tuition at all.
Dartmouth College
Hanover, New Hampshire
Dartmouth College is a private research university in the Ivy League. It was founded in 1769 to teach Christian theology to Native Americans. During its early history, it taught primarily Congregationalist ministers before gradually secularizing, emerging from relative obscurity as a national university at the turn of the 20th century. The education of students whose families make less than $100,000 a year is free. On-campus work-study jobs or scholarships pay for their tuition.
Brown University
Providence, Rhode Island
Brown University is a private Ivy League research university founded in 1764. It is another of the oldest universities in the U.S. and was founded before the Declaration of Independence was signed. The university announced in 2017 that loans would no longer be included in financial aid programs at all. Instead, scholarships and campus employment would cover all students' remaining tuition costs after calculating their family's contribution. Students are accepted based entirely on their merit, not what they can afford.
Blackburn College
Carlinville, Illinois
Blackburn College is a private college established in 1837 as a theological seminary. It is affiliated with the Presbyterian Church. It provides free tuition to students from Illinois who qualify. To qualify, students must be admitted to the college and receive the full Pell Grant, and they must participate in other state-based programs. To become a student resident on campus, students must also enroll in the work-study program.
Antioch College
Yellow Springs, Ohio
Founded in 1850, Antioch College was the fourth higher education institution to admit African-American and Anglo-Saxon students in the United States. It is a liberal arts college and a Great Lakes Colleges Association member. Antioch College features a mandatory cooperative education work program for all students. Tuition is calculated using a need-based algorithm based on family income and federal aid eligibility. When they are not participating in their co-op experiences, students are expected to live on campus with a meal plan.
City College of San Fransisco
San Fransisco, California
The only Community College in San Francisco, City College of San Francisco is a public Community College founded in 1935. The institution comprises 10 campuses and offers over 50 academic programs. Nearly 10% of the San Francisco population attends City College of San Francisco. Free tuition is available for all San Fransisco residents.
University of the People
Online School
California-based, the University of the People is a distance-learning university that offers a limited number of programs in health science, business administration, and computer science. Founded in 2009, the university earned its accreditation from the Distance Education Accrediting Commission with a grant from Bill Gates. There are no tuition fees at the University of the People, but students must pay administrative fees ranging from $2,460 for an associate's degree to $4,860 for a bachelor's degree. There are no federal financial aid programs available at the university, but scholarships are available to qualified students.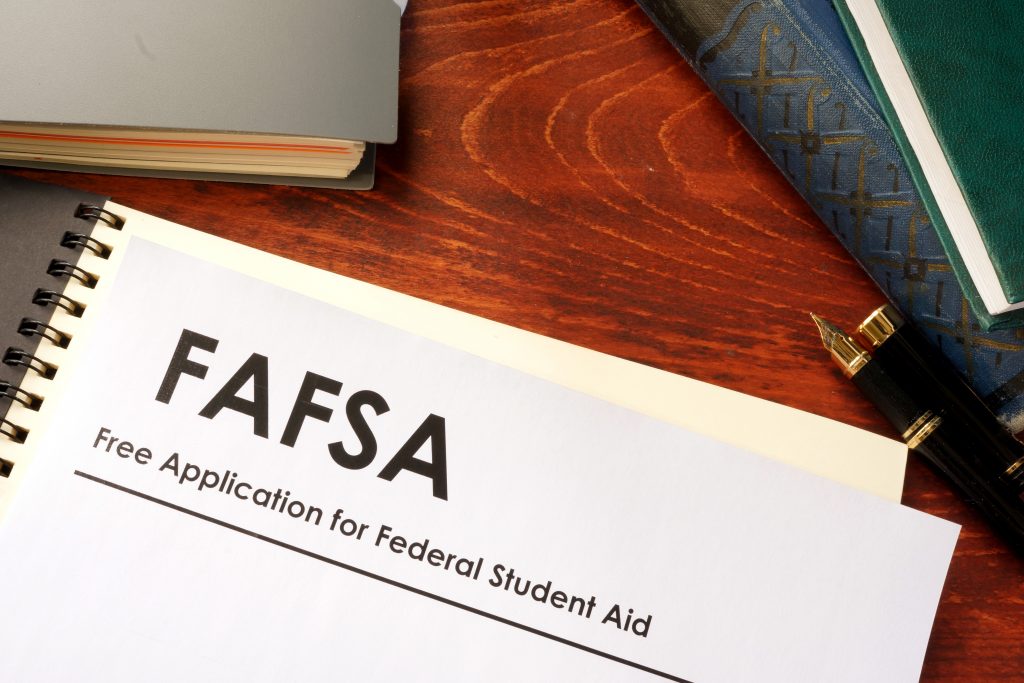 Federal Student Aid As a Way to Pay for School
FAFSA
The FAFSA (Free Application for Federal Student Aid) is an essential component of the application process for American students who wish to attend colleges and universities. You don't receive money or loans from the FAFSA alone. Instead, it's a form used to assess your financial need and provide you with funding options based on that.
Many scholarships (like the ones listed in this article) require you to fill out a FAFSA first. Application forms are sent to your school's financial aid offices by the Department of Education and used to determine how much you can afford to pay for college, if anything at all. A Student Aid Report (SAR) is generated upon completion of the form. Your SAR reveals your Expected Family Contribution (EFC) for your education. This enables your school to determine what type of financial assistance you need. Different types of financial aid are available through the FAFSA form, including:
Student loans from the federal government
Grants from the federal government
Work-study programs sponsored by the federal government
Scholarships
To fill out the FAFSA form, you must first register for an FSA ID on the same website. Your FSA ID becomes your legal and binding signature during this process. Using this ID will also allow you to re-login and update your application. You can expect to wait three to five days for the Department of Education to process your FAFSA once you submit it online.
PELL Grant
Pell Grants are federal government funds provided to students who need them to cover college expenses. It is a non-repayable subsidy that does not accrue interest. Applicants must be in financial need and in their first year of pursuing their first bachelor's degree to qualify. The Free Application for Federal Student Aid determines your eligibility and the amount of aid you receive, based on the information you provide in it.
COA and EFC
You will see these two terms frequently when navigating the college funding world. Here are the definitions as written by the U.S. Department of Education:
"Your Cost of Attendance (COA) is the amount it will cost you to go to school. Most two-year and four-year colleges will calculate your COA to show your total cost for the school year (for instance, for the fall semester plus the spring semester). Schools with programs that last a different period of time (for instance, an 18-month certificate program) might give you a COA that covers a time period other than a year. If you're attending at least half-time, your COA is the estimate of tuition and fees, the cost of room and board (or living expenses for students who do not contract with the school for room and board), the cost of books, supplies, transportation, loan fees, and miscellaneous expenses (including a reasonable amount for the documented cost of a personal computer), an allowance for child care or other dependent care, costs related to a disability, and/or reasonable costs for eligible study-abroad programs."
"Your Expected Family Contribution (EFC) is an index number that college financial aid staff use to determine how much financial aid you would receive if you were to attend their school. The information you report on your FAFSA form is used to calculate your EFC. The EFC is calculated according to a formula established by law. Your family's taxed and untaxed income, assets, and benefits (such as unemployment or Social Security) all could be considered in the formula. Also considered are your family size and the number of family members who will attend college or career school during the year."
Scholarships As a Way to Pay for School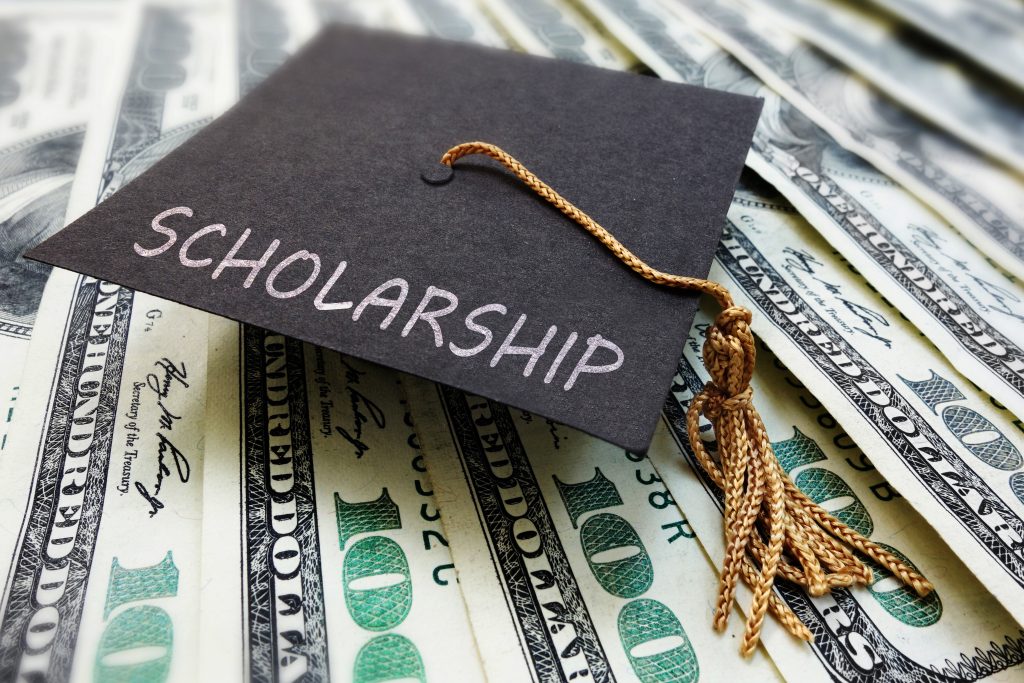 A scholarship is a financial aid award aimed at helping students pay for their undergraduate education. Scholarships can come as one-time checks, or they can be renewable, awarding money to students every semester or year.
There are currently thousands of scholarships available for college students. Scholarship search websites offer the easiest way to find available scholarships. Alternatively, you may also be able to find scholarships that suit your needs by contacting the school's financial aid office and browsing local newspapers.
It is helpful to know what kinds of scholarships are out there. While this doesn't list all of the types of scholarships, here are a few of the more common ones:
Athletic Scholarships
An athletic scholarship is a type of financial aid awarded by a collegiate athletic department to a student-athlete. Students are selected for this honor based on their athletic abilities and anticipated contributions to the team.
Major-specific Scholarships
Scholars studying particular fields may qualify for scholarships specific to their field of study. These scholarships are sometimes offered by specific organizations or by the schools themselves.
Academic Scholarships
Academic Scholarships are awarded to students for their academic achievement and scholastic aptitude. Competition for these scholarships can be fierce because they are well-publicized.
Community Service Scholarships
A wide variety of private organizations and colleges support students who plan to make an impact on the world. Community service scholarships reward those students who are active in the community.
Full-Ride Scholarships
A full-ride scholarship pays for your entire college education. This includes tuition, room and board, transportation, books, and a host of other costs. They often come with college stipends to cover expenses that are difficult to catalog.
STEM Scholarships
Science, Technology, Engineering, and Mathematics (STEM) scholarships are offered by many universities to encourage students to pursue STEM degrees. These scholarships are common and not difficult to find.
Needs-based Scholarships
As the name implies, need-based scholarships are financial aids given to students who demonstrate financial need. If you come from a low-income family, you may qualify for need-based scholarships. Your family's income usually determines your eligibility.
Scholarships for Minorities
A minority scholarship provides funding to students from certain ethnic backgrounds. These scholarships are generally awarded to students from economically disadvantaged minority communities to help them pursue their higher education without enormous tuition costs.
First Generation Scholarships
Scholarships for first-generation college students are awarded to students from families who have not gone to college. First-generation college students are defined as those whose parents never attended college.
Military Scholarships
Students who wish to pursue careers in the armed forces are offered military scholarships. These scholarships are available to veterans, enlisted soldiers, and high-school and college students.
Legacy Scholarships
Legacy scholarships encourage families to continue attending a particular university and celebrate those traditions through college funding. Most colleges offer scholarships for family members of alumni, including children, grandchildren, siblings, etc.
Religious Scholarships
Religious scholarship programs reward students who participate in faith-related activities, pursue religious careers, or work within the ministry. They are also open to students who simply belong to a religious congregation.
Scholarships for Students with Learning Disabilities
Scholarship programs for learning disabled students are devoted to helping those with difficulty studying and comprehending educational material. There are a variety of merit-, talent-, and needs-based scholarships available to students with disabilities attending accredited higher learning institutions.
Specific Scholarships
An excellent source to look for scholarship opportunities is at Nonprofit Colleges Online. Here are just a few of the Top 50 Scholarships Available Online. For more information on each of these scholarships, see this article.
Golden Apple Scholars Of Illinois
Awards tuition assistance and teacher preparation to high-school seniors and to first- and second-year college students in Illinois who are dedicated to becoming highly effective educators in underserved Illinois schools.
Cancer For College General Scholarship
Awards need-based scholarships to high-achieving cancer survivors to help them thrive through college.
Google Lime Scholarship For Students With Disabilities
Helps university students with disabilities in the computer science field to reach their academic goals by supporting their education and careers.
Adobe Research Women In Technology Scholarship
Honors outstanding female undergrads and masters at North American universities who study data science, artificial intelligence, mobile/web development, or computer science.
Pride Foundation Scholarship
Provides scholarships to students in Northwestern states who identify as LGBTQ+ or are allied to the movement.
The JSSA Educational Scholarship Fund
Awarded annually to high-school seniors who have shown significant community service within the Jewish community.
AFCEA Education Foundation Chapter Scholarship
Awards college and university students in the United States who study challenging science disciplines.
Prudential Spirit Of Community Awards
Presented to high-school students who have displayed outstanding community service locally, state-wide, or nationally. It is the largest youth program focused entirely on volunteer service.
ACS Scholars Program
Awards renewable scholarships to marginalized minority students entering chemistry-related fields.
Mesothelioma Cancer Alliance Scholarship
Aids cancer survivors in their pursuit of higher education by providing financial aid.
Rainbow Business & Professional Association Scholarship
Recognizes students who have advocated for LGBT issues in their schools and communities, end bullying, work to foster diversity, stop discrimination, etc.
Knapp And Roberts Scholarship For ASU
Provides scholarships to college-bound kids whose siblings have disabilities.
Penn State Alumni Association Scholarship for Penn State Alumni in the Graduate School
Provides financial support to students who have been admitted to Penn State's graduate school in addition to possessing an undergraduate degree from the university.
GIA Scholarships
Grants to distance learning students so that they can pursue various classes that correspond with GIA's focus worldwide.
K-state Global Campus Scholarships
Grants specifically to distance learning students at Kansas State University who are pursuing an undergraduate or graduate degree online.
Chegg Monthly Scholarship
Awards monthly to students with the best short-essay answers to various academic-related questions.
College Jumpstart Scholarship
This merit-based competition is open to high-school and college students, as well as to non-traditional students. Financial need is not considered.
Bohn & Fletcher Scholarship
Recognizes undergraduate students who have exhibited a commitment to doing good, improving their communities, and encouraging equality.
Education Portal Distance Learning Scholarship
Awarded to students pursuing an associate or bachelor's degree through distance education.
Edelweiss Fund Scholarship
Supports non-traditional women, especially Wyoming residents who are "first generation" students coming from families with no members who have graduated from college.
Edinburgh Global Online Distance Learning Scholarships
Provides full-ride scholarships for online master's programs at the university. These scholarships are only available to citizens of 50 poorer nations.
Why It's Cheaper To Earn a Degree Online
One option for saving on college expenses is to earn your degree online. But why would online degree programs be less expensive? The cost of an online degree program is often lower than that of a traditional brick-and-mortar college for various reasons.
There are fewer expenses for schools that only offer degrees online. A typical online organization does not manage large areas of land, buildings, or properties. Staff salaries do not amount to as much each month. Because of this, online schools can offer lower tuition rates than traditional universities in brick-and-mortar settings.
Distance learning is also less expensive because students do not have to pay for commuting to campus. So overall, online learning is a more affordable option because of the lower overhead costs involved in operating these programs. Besides tuition being lower, many other costs, such as transportation and textbooks, are also eliminated when you study online.
Other Ways to Pay for College
There are many other ways to pay for college without loans. Here are just a few of those ways taken from Nonprofit Colleges Online's 30 Ways To Pay for College Without Loans. For more information and to see the entire list, click the link.
Community College Credits
Earn college credits at a community college that can be transferred to a university and save a great deal of money. Community colleges are considerably cheaper than traditional institutions.
Live Off-campus
It can be much more expensive to live on campus than to live off-campus. Choosing to live off-campus allows students to save money by not having to pay for room, board, meal plans, or transportation. Instead, they can use all of their funds toward tuition.
Choose A Five-year Master's Program
Enrolling in a five-year master's program is another excellent way to help afford college. Students who complete a five-year master's degree program can earn their bachelor's and master's degrees faster, which means they pay less tuition.
Work-study Program
Many colleges and universities offer work-study programs. Students can earn free or discounted tuition by working full-time or part-time in these programs. In addition to saving money, work-study programs allow students to gain valuable job experience that they can use on their resumes after college.
Apply For Tax Credits
There are several types of tax credits available to students enrolled in college, awarded by the United States government.
Apply For American Honors
Using American Honors, you can save a significant amount of money on your college education. Students can pursue higher education through American Honors' partnership with community colleges and universities
Be An RA
Students who become resident advisors are often offered tuition assistance or free housing. Resident advisors live in their dorms to serve as resources for their peers. Students who want a dorm experience without spending excessive money can benefit from this compromise.
Related:
This concludes our article on the best tuition free online colleges.