Seeking post-secondary education can be extremely expensive even when looking at online degree programs (which often have less expensive tuition rates). Grants and loans make it possible for many students to continue their education where they otherwise would not be able to afford the high tuition rates associated with colleges and universities; however, scholarships should always be explored as a first option for paying for school as unlike loans, they do not need to be paid back, and unlike grants, they do not have associated ongoing requirements that must be fulfilled to the grantor. There are many scholarships available that are exclusively for online programs and many others that can be applied to online or traditional residential programs alike. We have narrowed these down to 50 of the best scholarships for online students and have ranked them according to the total amount of tuition offered by the scholarship. The last three entires of the ranking feature scholarships available exclusively to nationals of select underdeveloped countries and offering full-ride tuition waivers. The rest of the ranking is comprised of scholarships available to U.S. citizens.
Featured Programs
Reviewing the Top Online Scholarships for Online Students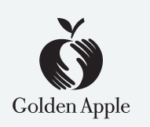 The Golden Apple Scholars of Illinois is a scholarship program that identifies talented high school seniors, as well as first and second-year college students who have the promise and drive to be excellent teachers in high-need schools. The program prepares students for immediate and lasting success in the most challenging teaching environments. In addition to the scholarship, the program provides four years of residential summer institutes, which give scholars on-site classroom experience, as well as mentoring from a Golden Apple teacher.
Amount: $23,000
#2. Greenhouse Scholars Scholarship
This need based scholarship is designed to cultivate leaders from low-income families in order to break cycles of intergenerational poverty and become change agents in their communities. Graduating high school seniors from Colorado, Georgia, Illinois, or North Carolina are eligible for this renewable scholarship award. In addition to the scholarship, the Greenhouse program supports scholars through a strategic framework involving a summer symposium, skills workshops, mentorships with community leaders, structured internships, and more.
Amount: $5,000 per year, renewable up to four years.

This scholarship is awarded to current or former cancer patients, on a one-time or recurring basis; these scholarships range from hundreds to thousands of dollars. Applicants must be a U.S. citizen planning to enroll in an accredited four-year university, community college or graduate school. Awards vary from hundreds to thousands of dollars and are awarded based on need and merit factors.
Amount: Varies up to $16,000.

The Google Lime Scholarship programs aims to inspire and help students become future leaders in computing and technology by breaking down the barriers that prevent them from entering these fields. The scholarship is intended to help students with a disability, either visible or invisible and will provide a scholarship towards tuition in the field of computer science or technology as well as an invitation to the Google Scholars' Retreat. Recipients are selected based on the overall strength of their essay and other application materials compared to other applicants.
Amount: $10,000

The Adobe Research Women-in-Technology Scholarship recognizes outstanding undergraduate female students anywhere in the world who are studying computer science, computer engineering, or another technology-related field of study. The scholarship is for full-time, female undergraduates with a strong academic record. In addition to the $10,00, the scholarship also provides a creative cloud subscription for one year, an Adobe Research mentor, and an opportunity to interview for an internship at Adobe.
Amount: $10,000

Unigo offers a wide variety of ongoing scholarships to applicants who write the best essay. The yearly awarded $10k scholarship is based on a 250-word essay. For example, one year, the scholarship was based on the essay question "Imagine a historical figure is brought back to life. Who is it? What's their favorite mobile app?"
Amount: $10,000

Pride Foundation's scholarship program is committed to supporting LGBTQ and allied students that show leadership potential either within the LGBTQ community and/or within their field of study; Lack a broader LGBTQ community support system; Face additional barriers to educational access, including students who are economically, racially, socially, geographically, or politically disenfranchised; and demonstrate significant financial need. Students that reside or pan to study in Alaska, Idaho, Montana, Oregon, or Washington complete a single application and are considered for over 50 scholarships up to $10,000.
Amount: $10,000

The Catch a Break! Scholarship has been established to assist gifted and highly motivated residents of Minnesota who lack the financial resources to complete their college education without taking on significant debt. Scholarships are offered for full-time study at an accredited public four-year college or university in Minnesota for the entire academic year.
Amount: $10,000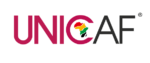 The UNICAF scholarship provides opportunities for underprivileged African students. It is a a financial need based scholarship, but students must demonstrate their merit in order to earn the scholarship. Certain requirements, including GPA maintenance and philanthropic endeavors must be upheld in order for the scholarship to remain active. This scholarship is a large scale one and will help with between $8,000 and $10,000 of the education. This large amount will help students by only having them pay around $2,000 for their entire college education.
Amount: $8,000 – $10,000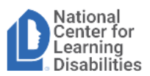 The Anne Ford and Allegra Ford Thomas Scholarships offer financial assistance to two graduating high school seniors with documented learning disabilities and/or ADHD who are pursuing post-secondary education. The Allegra Ford Thomas Scholarship is a one-time $2,500 scholarship awarded to a graduating high school senior with a documented learning disability (LD) and/or ADHD who will be enrolled in a two-year community college, a vocational or technical training program, or a specialized program for students with LD and/or ADHD in the fall. The Anne Ford Scholarship is a $10,000 scholarship ($2,500/year over four years) granted to a graduating high school senior with a documented learning disability (LD) and/or ADHD who will be enrolled in a full-time bachelor's degree program in the fall.
Amount: $2,500 to $10,000

Offered to seniors in high school in Montgomery County, Maryland, this is a need-based scholarship awarded to students who have been accepted into a regionally accredited four-year undergraduate program, vocational school, or community college. Recipients are eligible for 1-2 years of funding.
Amount: $6,000

The eQuality Scholarship was established to award California students for their service to the LGBTQ+ community. With more than a quarter of a century of scholarship offerings, the eQuality award surpassed $1,100,000 in cumulative awards a few years ago. Students of any orientation and gender are eligible for the scholarship. Scholarships may be used for post-secondary education at accredited institutions – colleges, universities, and trade schools. Some of the scholarships are specifically for nursing or medical school.
Amount: $6,000

As part of its mission to make education more affordable, SR Education Group has given away $239,000 in scholarships since 2010. There are four different types of scholarships available from this organization: a military scholarship, as well as separate scholarships for graduate, undergraduate, and community college students. These scholarships are given out based on merit, but minorities are generally given preference.
Amount: $5,000

The AFCEA Educational Foundation has six general categories of scholarships available for undergraduate and graduate students currently enrolled and attending full time at four-year colleges or universities in the United States and living in the United States. The AFCEA Education Foundation offers a variety of Scholarships which can be applied to distance learning. Most of AFCEA's scholarships have a STEM emphasis and are strictly merit based.
Amount: Varies $2,000 – $5,000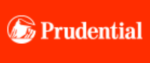 The Prudential Spirit of Community Awards program is the United States' largest youth recognition program based exclusively on volunteer community service. The program honors middle level and high school students for outstanding service to others at the local, state and national level with scholarships that can be applied to tuition at any regionally accredited institution of higher learning.
Amount: $5,000

Unigo's Education Matters Scholarship is meant to promote the continued value of higher education in today's world. Applicants must write an essay answering the question, "What would you say to someone who thinks education doesn't matter, or that college is a waste of time and money?"
Amount: $5,000

The ACS Scholars Program awards renewable scholarships to underrepresented minority students majoring in undergraduate chemistry-related disciplines, and are also intending to pursue careers in chemistry-related fields. Selected recipients are awarded up to $5,000* per academic year. To date, over 3,000 students have received a funding from the ACS Scholars Program.
Amount: $5,000

Current members of SHRM can apply for a variety of scholarships that provide aid for undergraduate and graduate study to certification, recertification, dissertation, and research assistance. These are need and merit-based scholarships that may be applied to distance learning education in a specific field. They are available only to United States citizens that are, and have been, members of SHRM. It is important to note that individuals with extensive work and volunteer experience will receive preference over those who have no experience.
Amount: Varies by scholarship.
Undergraduate students: $2,500
Graduate students: $5,000

The Mesothelioma Cancer Alliance awards one student each semester whose life has been impacted by cancer. This is awarded to students in good academic standing who have a financial need and have demonstrated strength and dedication to their future. Applicants must have directly battled cancer, or have a parent, sibling, immediate family member, or close friend who has battled cancer (not limited to Mesothelioma). Applicants must be enrolled full-time at an accredited two-year or four-year university, community college or junior college, or a graduate degree program.
Amount: $4,000

The Community Foundation for Palm Beach and Marin Counties offers the James H. Davis Memorial Scholarship as one of many scholarship opportunities. Open to any graduating high school senior from any Palm Beach or Martin County high school or to seniors from Homestead and South Dade High School in Dade County, FL majoring in horticulture, agriculture, forestry, or other agricultural science dealing with the production and management of plants, this scholarship is awards students who have a passion for the field and a demonstrated financial need. Students must attend a college or university in the State of Florida. At least the University of Florida as fully online programs in Environmental Management in Agriculture and Natural Resources.
Amount: $3,500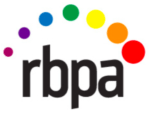 To benefit deserving students by granting scholarships to individuals enrolled in an accredited program and to enhance self-esteem; to recognize and foster diversity; and to reward and support sensitivity to human rights, this scholarship is provided to students who have shown exemplary effort in fostering diversity, ending bullying, and fighting against discrimination of LGBTQ+ students in their schools and communities. Awards vary from year to year. Historically RBPA has awarded up to three scholarships of up to $3,000 each for postsecondary education.
Amount: $3,000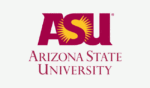 This scholarship, from local injury lawyers Knapp and Roberts, is for Arizona State University undergraduate students who have a sibling with an Autism diagnosis. The purpose of the scholarship is to acknowledge that while the hardships of individuals with Autism are well understood, the adjustments and sacrifices made by siblings of these individuals are often overlooked. Therefore, this scholarship seeks to award individuals whose life has been impacted by their sibling with special needs.
Amount: $2,500

The National Society of High School Scholars (NSHSS) Foundation is sponsoring Andeavor Youth Leadership Awards for outstanding young leaders who are currently high school seniors with a minimum GPA of 3.0. This new scholarship has been launched to encourage young scholars who are leading by example in their schools and communities. As NSHSS seeks to support education in the form of other types of scholarships that can help our future leaders achieve their dreams. Candidates for the scholarship must have permanent residence in one of the 19 states where Andeavor does business, have demonstrated financial need, and graduate from high school in the application year.
Amount: $2,500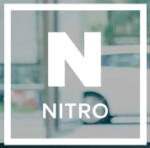 Nitro is a website that aims to educate students on all things related to financing their education. They offer this scholarship to any US student that applies as a once a month, no essay scholarship sweepstakes. They offer two equal scholarships each month one for students and another for parents financing their child's education.
Amount: $2,018
#25. Western Governors University Scholarships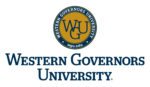 Western Governors University offers a variety of scholarships including the Invest in Yourself Scholarship, Leaders in Nonprofit Scholarship, and University Smart Choice Scholarship which can all be applied to online learning at WGU. These are designed for new WGU students only. Students are eligible to apply for this scholarship up to 60 days prior to their start date and up to 60 days after starting a degree program. The selection criteria and eligibility requirements vary for each of these scholarships so check all three to see if you are eligible.
Amount: $2,000

This scholarship is available to women who live or attend a school in north San Diego county, including the northern part of the city of San Diego and who are at least 23 years of age returning to school to earn a bachelor's or associates degree. Candidates must have demonstrated leadership abilities and have completed at least 20 credits of college level coursework excluding physical education and remedial classes.
Amount: $1,800

World Campus, Penn State's online distance learning program offers various scholarships for students wishing to pursue a Penn State degree through online learning. These scholarships are awarded on both merit and financial need, and they are generally available to all students that are pursuing a Penn State World Campus degree regardless of degree type. These students must meet certain qualifications for scholarship opportunities including US citizenship, minimum grade point averages and specific paperwork sent into the various scholarship foundations to determine eligibility for the scholarship. They vary in amounts from $500 to $3,000.
Amount: Varies from $500 – $3,000

GIA provides many different scholarships for distance learning students to pursue various classes consistent with GIA's focus in the world. Students must be United States citizens, must be enrolled in a distance learning program and must maintain a steady GPA of 3.0 to remain eligible for the scholarship. These scholarships range anywhere from $500 to $3000 and are awarded on need, merit and combination basis.
Amount: $1,000 – $2,000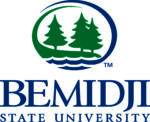 Bemidji State in Minnesota offers scholarship opportunities for online and distance learning students. These scholarships are given out on both need and merit basis. The scholarships are specific to online learning students. These students will not be in competition with physical campus students. The scholarships range in value from $500 to $2000. There are certain requirements which must be met including an essay about why the scholarship will be helpful, a minimum grade point average and maintenance of good standing with the college campus.
Amount: $1,000 – $2,000

Berklee has partnered with a growing list of celebrities to reward and assist our most promising online students with achieving their dream of a life in music. These celebrities all support music education through their work, and Berklee is proud to be associated with them. The student recipients of each Celebrity Online Scholarship will receive an award of $1,479 to be used towards online course tuition. A total of 16 scholarships will be awarded to Berklee Online students per term. To qualify students must have a GPA of 3.7, as well as have a recommendation from an instructor.
Amount: $1,479

Kansas State University offers a number of need and merit-based scholarships specifically designated for their distance-learning students. These scholarships are offered each semester and range anywhere from $250 to $1,500. To qualify for ay scholarship, students must have maintained a 3.0 GPA
Amount: $250 – $1,500

Twice a year, the Get Educated online college grant fund awards $1,000 distance learning scholarships to students attending accredited online university degree programs. This online degree financial aid program is funded and maintained by the distance learning experts at GetEducated.com as a part of its mission to help cut the cost of online college. The scholarship is awarded based on merit as well as financial needs and can be used at any accredited online learning college and does not have to be from a specific list of online learning colleges. Requirements for this scholarship include a 500-word essay, a minimum GPA of 3.0 and applicants must be United States citizens currently enrolled in an accredited online college.
Amount: $1,000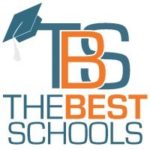 TheBestSchools.org awards scholarships to students currently enrolled in an accredited online degree program. Full-time and part-time students are eligible for the scholarships. Students can use their scholarship at any college or university which currently has accreditation from an organization the U.S. Department of Education recognizes. Applicants must be a U.S. citizen or permanent U.S. resident, currently enrolled in an accredited 100 percent online degree program or taking at least 80 percent of their courses online. Six different scholarships are awarded: three online learning scholarships (all online degrees), two online learning scholarships exclusively for online Master of Social Work degree students, and one online learning scholarship exclusively for online RN to BSN program students
Amount: $1,000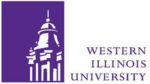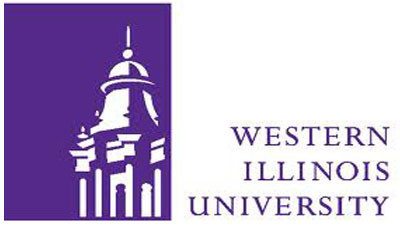 There are many opportunities for students attending the Western Illinois University distance learning program; this one is specifically for students enrolled in a Bachelor of Arts in General Studies program. There are alumni scholarship funds as well as personal funds to help students with up to $500 per semester in scholarship help. These scholarships are given out on a merit and financial need basis and are determined by the entities that represent the scholarship type. There are certain requirements including a minimum GPA of 3.0 and both scholarships require essays of varying lengths on several topics.
Amount: $1,000

The scholarship is awarded to students of the State University of New York Potsdam distance learning campus. It is provided to students on a merit and financial need basis and can be awarded more than once. Students must have completed at least one course through distance learning, and must be enrolled in another distance learning course. Although all State University of New York students are considered for the scholarship, Crane School of Music majors are given preference. This is a private scholarship offered by its namesake.
Amount: $1,000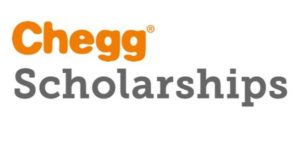 This is a monthly scholarship that you can apply for 12 times throughout the year. Winners are chosen based on answers to short essay questions such as "Which founding father would you like to invite to your summer BBQ and why?" or "What does school spirit mean to you and how do you show or not show it?" Applicants must be high school students who are at least 16 years old. There is no GPA requirement. Scholarship can be used at any accredited college or university in the United States
Amount: $1,000

The College JumpStart Scholarship is an annual, merit-based competition — financial need is not considered — that is open to 10th-12th graders, college students and non-traditional students. The main requirement is that you are committed to going to school and can express your goals for getting a higher education. The first place prize is a $1,000 scholarship to help cover educational expenses. This award can be used at any college or university in the United States.
Amount: $1,000
#38. Bright Futures Scholarship for Early Childhood Teachers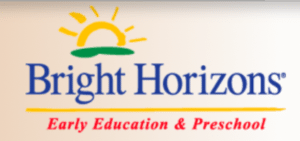 The Bright Futures Scholarship Program supports the field of early childhood education by offering financial assistance for future teachers. The scholarship is built on the belief that the profession of early childhood education deserves more respect and support. It seeks to encourage students of great promise to continue pursuing their dreams of caring for and teaching young children. High school, 2 and 4-year college/university, and graduate students enrolled in accredited colleges or universities in the United States are eligible.
Amount: $1,000

This scholarship is available to undergraduates who have demonstrated a commitment to helping others, promoting equality and improving our communities. Only students accepted into or currently enrolled in university as an undergraduate student are eligible. Applicants must submit a 800 – 1,500 word essay along with other application materials. The winning candidate will be selected based on the student's essay and video by an assigned member of our team at Bohn & Fletcher, LLP.
Amount: $1,000

A limited need-based Ecampus grant is offered to eligible students who completed the FAFSA application, are admitted and enrolled in a program of study that is delivered online by Ecampus. (A program of study is defined as an undergraduate or graduate degree program or minor, undergraduate or graduate certificate program delivered by Ecampus.) OSU's financial aid office will award these grants to eligible recipients at the time of packaging based on financial need level. Funds are limited and are awarded on a first-come, first-served basis. The Ecampus need-based grants may be awarded up to $1,000 per term and cannot be used for expenses other than Ecampus tuition and fees.
Amount: $1,000

Education Portal offers a scholarship program for students that is based on merit only. Students applying for the scholarship must meet certain criteria including a minimum grade point average, a minimum graduation date and they must consent to a digital photo being submitted to accompany an excerpt from the essay that is to be written in conjunction with the application. The scholarship is for students pursuing a distance learning degree in any field of study and will help with $500 towards the online education.
Amount: $500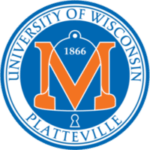 The University of Wisconsin Platteville offers a distance learning scholarship specific to online students pursuing an educational degree. It is offered by a private entity and can be awarded to nearly any online student participating in the specific degree program. The scholarship is based solely on financial need with a preference going to minorities and individuals that exhibit higher than average academic success. It is also preferential to students that succeeded in many different areas in high school including sports, philanthropy and extracurricular activities.
Amount: $300 and $500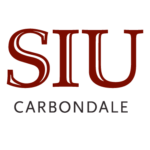 The Southern Illinois University offers scholarships for its distance learning extended campus program. The scholarship is a financial need only based scholarship and is designed to help students reach their career goals. The scholarship requires a minimum GPA and a two paragraph essay on why the scholarship will help the student achieve their specific academic and career goals. There are two scholarships offered at each distance learning campus and are provided for students in any degree program. The scholarship awards $250 to the students that it chooses for the financial need scholarship program.
Amount: $250

The University of Wyoming's Edelweiss Fund Scholarship aids non-traditional, preferably Wyoming resident female "first-generation" students, that is students coming from families that have not had members graduate from college. The recipient may be supported through the fund for up to 6 years or upon completion of her degree. Students attending classes at the UW Laramie campus, the UW-Casper campus, or via distance education may be considered. A recipient must show academic promise and maintain a grade point average at or above the required level to receive such degree.
Amount: Varies
#45. The University of Alabama Continuing Studies Distance Learning Scholarships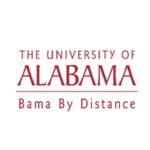 The University wants its Bama by Distance students to succeed with their distance learning needs. It offers over 20 different scholarships for students participating in online studies that are all in partnership with private entities. These scholarships are designed to help nearly anyone be able to afford an education at The University of Alabama through distance learning. The requirements generally include United States citizenship, GPA maintenance and some sort of philanthropic work. The scholarships are given out on both merit and financial need basis; awardees of the scholarships will be determined by the private scholarship foundations.
Amount: Varies
#46. Florida International University Online Scholarships

FIU offers online students a number of different scholarship opportunities, including the Bright Futures Scholarship, for eligible Florida high school graduates, the First Generation Scholarship, and institutional programs for academic merit assistance and graduate assistance. Scholarships are offered university-wide as well as within various colleges at the university. Scholarships have specific criteria and varying deadlines and application requirements.
Amount: Varies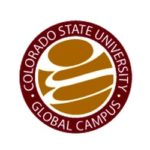 CSU-Global's online college scholarships are awarded every trimester, and, while you can apply prior to being accepted to the university, you must be admitted to the university to receive a scholarship. CSU Global offers scholarships in a variety of different categories which include need and merit-based awards.
Amount: Varies

The University of Edinburgh offers full-ride scholarships for online Master's programs offered through the university. These scholarships are limited to citizens of around 50 different underdeveloped countries. The scholarship will be awarded broadly on the basis of academic merit. Candidates must have, or expect to obtain, a UK first class or 2:1 Honours degree at undergraduate level or the international equivalent.
Amount: Full tuition.

Commonwealth Distance Learning Scholarships are offered for citizens from least developed and lower middle income Commonwealth countries. These scholarships are funded by the UK Department for International Development (DFID), with the aim of contributing to the UK's international development aims and wider overseas interests, supporting excellence in UK higher education, and sustaining the principles of the Commonwealth. These scholarships are given out on a strictly merit basis and have much different requirements than many United States based scholarship opportunities. The application process is more like a college application process and may require some documentation that is not generally used when applying for a United States scholarship.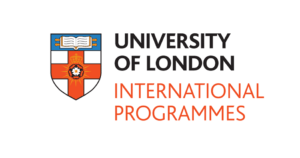 These scholarships allow individuals to study for the Postgraduate Certificate, Postgraduate Diploma and/or the Master of Laws (LLM) by distance learning, at the University of London. Applicants can start at any level, and do not need to complete the whole programme. For example, applicants can start at Postgraduate Certificate level and work their way through to the LLM, or can stop after completing the PG Certificate. Applicants who have completed an undergraduate degree may start at LLM level, skipping the PG Certificate and Diploma. Applicants must be a citizen of one of the following African countries: Angola, Botswana, Lesotho, Malawi, Mozambique, Namibia, South Africa, Swaziland, Zambia, Zimbabwe and normally present in one of these countries.
Amount: Full tuition waiver.
Additional Resources:
Largest Nonprofit Online Universities
Affordable Nonprofit Online Colleges
This concludes our ranking of the Top 50 Scholarships for Online Students.