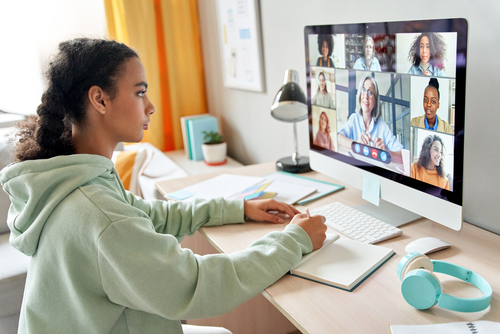 Featured Programs
It is important to consider a multitude of factors before selecting a college, including choosing between for profit and non profit colleges. Although both types of schools offer accredited degrees, these universities approach education in different ways. For students looking for a rich college experience at an affordable price tag, non profit schools may offer the best options.
The Environment
Non profit colleges typically offer a wide range of opportunities to meet any student's goals, from forming personal relationships to pursuing a major. On these campuses, students can join clubs, find tutors, live in a dormitory and join a fraternity or sorority. For profit colleges offer a less personal approach to education; some schools simply lease space in an office building, eliminating the social atmosphere found at non profit schools.
The Goal of the University
For profit colleges are run like any other business; the owners and shareholders expect the school to turn a profit. Although these schools strive to offer each student a quality education, for profit colleges can't afford to bleed red ink at the end of the year. Programs that don't justify their existence will be cut so that the school can focus on courses that bring in profitable tuition fees.
Non profit universities aim to provide a full educational experience to each attending student. These universities want to help students achieve their academic goals. Some schools even focus on preparing students for future employment through job fairs and networking events. Non profit universities work hard to serve the students instead of shareholders.
The Cost for Students
Non profit universities, especially public schools, offer more affordable degree options than for profit schools. For profit schools must focus on earning revenue; the school won't hesitate to raise tuition costs to keep the business afloat. Non profit schools may receive additional funding from a variety of sources, including private donors and local governments, to help keep tuition fees low.
Name Recognition
Although for profit universities are gaining traction in the world, non profit schools usually offer a more recognizable name. Some employers may think more highly of a graduate of a nonprofit school. Students who are considering for profit universities should research each school on their list carefully to find quality programs.
Flexibility
Some courses at for profit universities are designed to fit around the schedule of students who have full-time jobs. In addition, some of these universities operate entirely online, allowing students to advance their education whenever they have a free moment. Although traditional programs at non profit universities may take longer to complete, some of these universities have begun to offer online courses to help students progress at faster speeds.
Available Programs
Non profit universities often offer a wide range of programs, from Latin to basket weaving and even comic book studies. Students at these schools can spend their time trying out different programs before selecting a major. Students who are seeking specific programs can usually find a for profit university that specializes in only one in-demand program, such as graphic design. These students should already know which program they want to pursue before wasting money on classes that don't advance their goals.
Related:
Largest Nonprofit Online Universities
Rise of Nonprofit Online Schools
This concludes our feature on advantages of non profit colleges over for profit colleges.