After graduating with an energy-related degree, graduates are looking for the best-paying jobs in energy. They want to know: How many jobs are available in energy? What do energy jobs pay? Energy jobs are some of the highest-paying jobs in the country, with incredible job growth. In this article, we've compiled a list of some of the best jobs in the energy industry. Salaries for the best-paying jobs in energy are made available by the Bureau of Labor Statistics.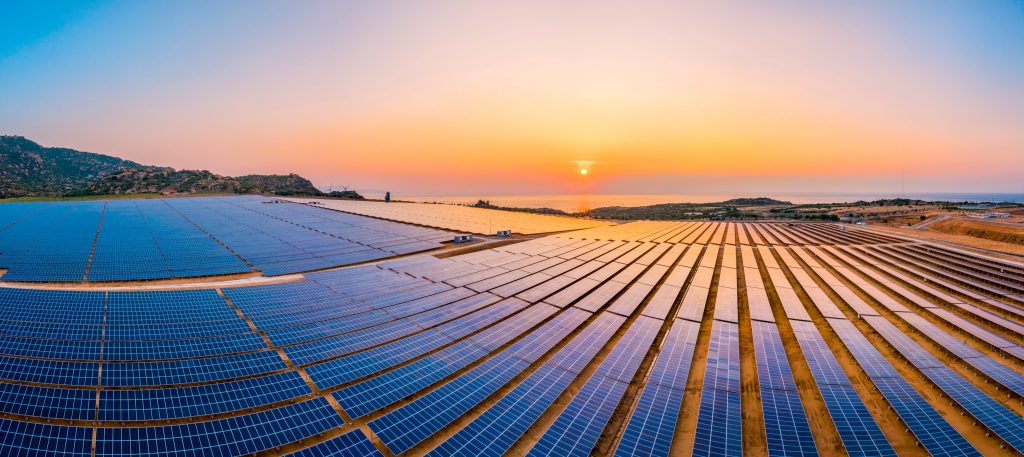 The work of an energy professional is essential. And this field can be gratifying both personally and financially. Professionals in the energy industry are well-compensated for the work they do. And typically, these careers are always in high demand.
Featured Programs
The industry also requires workers with many specialized skills. So those who learn these skills usually make well above the national average in annual earnings. The energy sector is not just for a specific type of person either. Energy professionals come from all walks of life.
Change Is Coming to the Energy Industry
Technology is changing the energy of the future. Wind and solar power. Smart batteries. Electric vehicles. These new technologies are driving the energy industry toward a new, innovative tomorrow.
We need clean, renewable energy. And we need it to be accessible, affordable, and safe. How energy impacts our communities and the natural world is more important than ever. The trend toward renewable energy is growing. And renewables are expected to make up our country's biggest source of electricity by 2050.
All these changes bring explosive growth. And there are jobs available in every corner of the energy sector. Finance, cyber security, engineering, environmental science, and construction are just a few of the roles that will be available.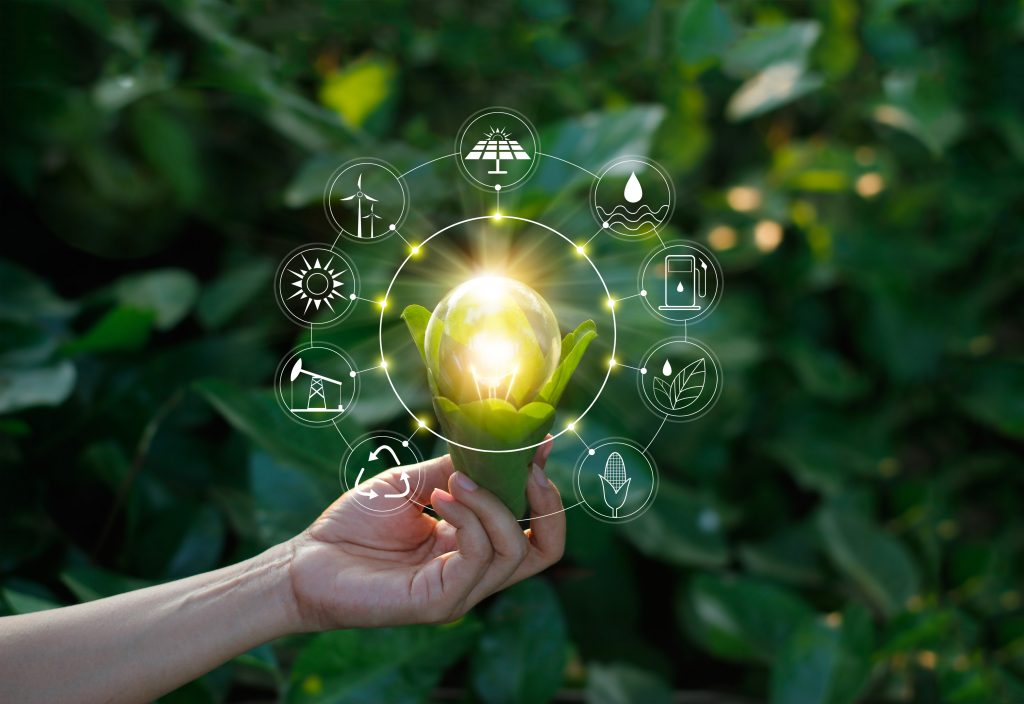 How Much Does the Average Energy Job Pay?
In the energy sector, pay is highly competitive. Professionals in this industry need specialized skills, knowledge, and training. As a result, the average hourly pay in skilled or technical energy positions is $25.60. This is 34 percent higher than the national median average earnings per hour.
For those with even more specialized training, the pay can be as much as 53 percent higher than the median national wage. And the high income is not the only factor that attracts people to the energy sector. Most energy companies provide very appealing employment and benefits packages to attract the best and brightest new talent.
Best Paying Jobs in Energy
1. Petroleum Engineer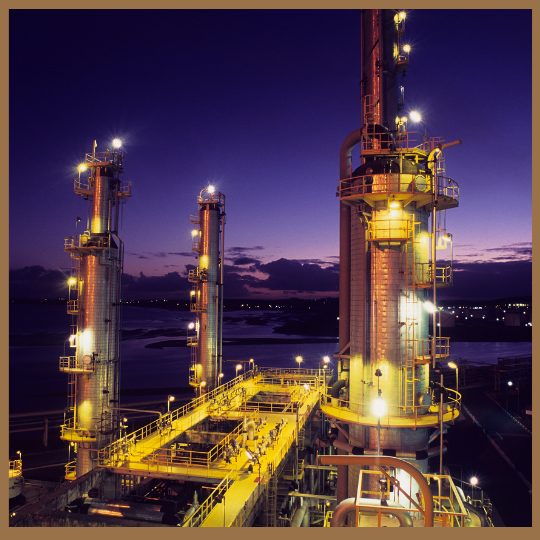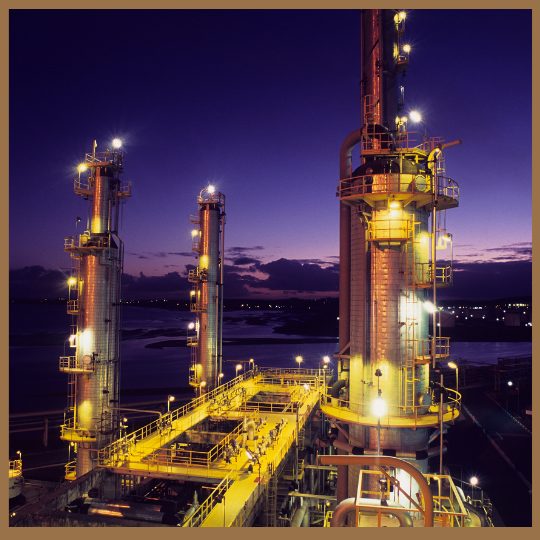 Petroleum engineers have some of the best-paying jobs in energy available right now. Petroleum engineers help the oil and gas industry find and harness petroleum resources. Sometimes, this means designing more efficient means of extraction or refinement. Other times, it involves helping to find new repositories of oil and gas. Petroleum engineers are vital to the oil and gas industry and to our economy. They can work either in offices or on-site. A bachelor's in petroleum engineering is all you need to start on this career path.
Median Salary: $137,720
2. Wind Farm Site Manager
A wind farm site manager oversees wind energy harvesting and wind farm sites. This career encompasses many different disciplines. A wind farm site manager must have a deep understanding of renewable energy, turbines, and wind farming technology. Wind farm site managers must also have leadership and management skills for supervising staff. Wind farm site managers ensure that wind is generated into electrical energy. But at the same time, they oversee the wind farm's safety and its equipment's integrity.
Median Salary: $110,630
3. Chemical Engineer
Chemical engineers are vital to the chemical manufacturing process. With the advent of battery technologies, they are in high demand in the energy sector. More car manufacturers and energy companies are searching for ways to store mass quantities of energy. Chemical engineers help develop chemical solutions that power battery technologies. As a result, those in the energy industry play an essential role in developing tomorrow's energy solutions. With such high demand for this expertise, chemical engineering is one of the best-paying jobs in energy.
Median Salary: $97,360
4. Geoscientist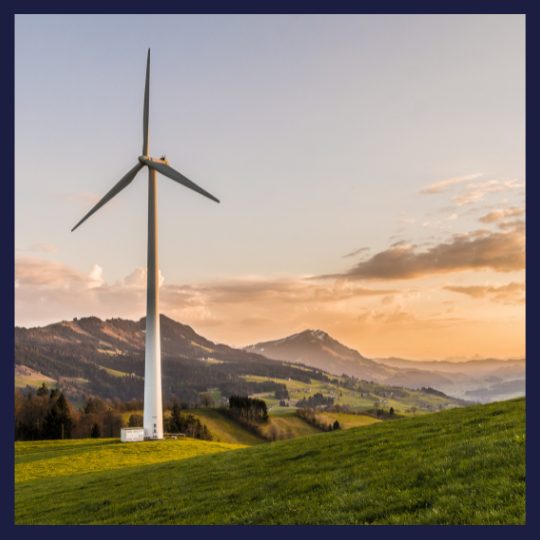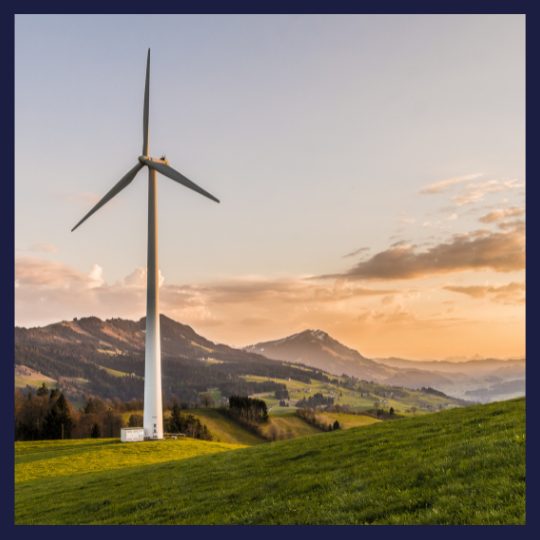 Geoscientists study the physical aspects of the Earth. Within the energy sector, geoscientists are often employed by energy companies. Typically, they help with the safe and efficient extraction of petroleum resources from the Earth. They may also work at regulatory agencies to create the rules that govern the extraction of raw materials from the ground. Typically a bachelor's degree is needed for an entry-level geoscientist position. However, a master's degree often helps to command a higher salary.
Median Salary: $92,040
5. Civil Engineer
Civil engineers help design and build major infrastructure projects. Whether constructing highways, tunnels, or energy grids, civil engineers help create systems and structures on a massive scale. Civil engineers are essential in the energy sector. They are often employed to oversee the planning and building of other projects as well. These can include solar farms, hydroelectric dams, energy grids, etc. For entry-level positions in civil engineering, students must earn a bachelor's degree. Master's degrees in civil engineering help graduates command higher salaries. Either way, this is one of the best-paying jobs in energy.
Median Salary: $87,060
6. Financial Analyst for Renewable Energy Companies
Financial analysts are usually paid pretty well. But those who work for renewable energy companies have some of the best-paying jobs in energy. Moreover, they play a vital role in helping companies plan for the future. That's because they thoroughly understand both finance and renewable energy sources.
With that knowledge, they can help shareholders make confident decisions. These companies must decide which markets are best to push into and which are not worth the effort. And they need to know where to expand their technologies. Plus, they must ensure they make a profit while doing so. Financial analysts can help renewable energy companies make informed and profitable choices.
Median Salary: $85,439
7. Solar Project Developer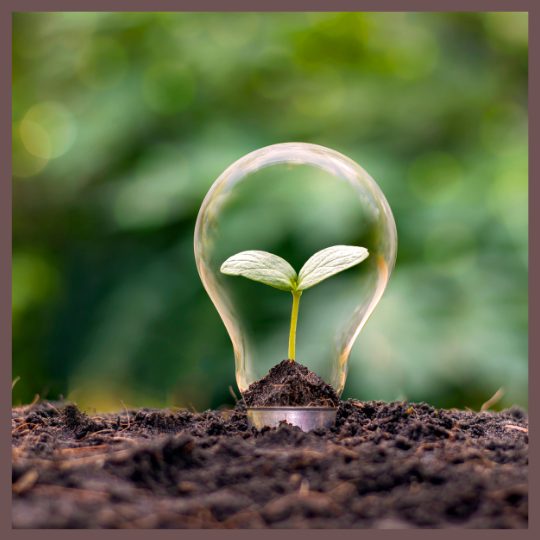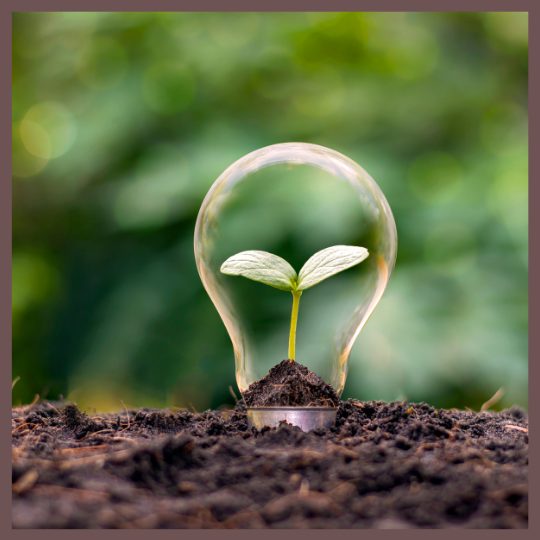 A solar project developer helps plan, build, and maintain solar farms or installations. This type of career can encompass many disciplines and is one of the best-paying jobs in renewable energy. Solar project developers determine the best sites for solar projects. They also create plans and oversee the construction of these projects. As a result, solar project developers must have a strong understanding of solar energy. Plus, they typically have skills in project management, construction, and other areas. A bachelor's degree is needed for an entry-level position in solar project development.
Median Salary: $83,980
8. Industrial Engineer
Industrial engineers are vital within the energy sector. So they have some of the highest paying jobs in energy. These professionals streamline and optimize complex processes or systems. For example, they might help a company develop more efficient production lines that generate more power. Whether it is petroleum or new renewable sources, they are integral in optimizing energy production. A bachelor's in engineering is typically needed for entry-level positions in this field of work.
Median Salary: $83,470
9. Solar Power Plant Operator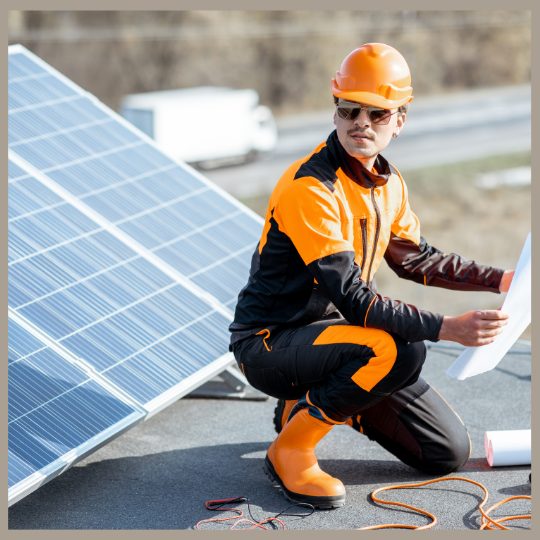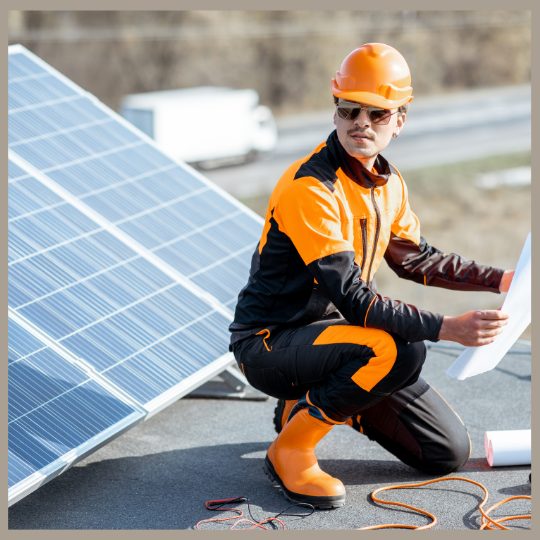 Solar power plant operators are integral to the day-to-day operation of a solar farm or solar power plant. And they have some of the best-paying jobs in energy. Those working in this role excel in technical knowledge plus leadership skills. For example, they need the know-how to maintain the solar arrays that keep the power plant running. But they also must have management and leadership skills to oversee the staff that maintains the power plant. As a result, this high-paying energy job combines a science and human resource role.
Median Salary: $79,370
10. Materials Engineer
Materials engineers create new plastics, metals, ceramics, and other materials. This career is in high demand in the renewable energy sector, making it among the best-paying jobs in energy. Materials engineers help develop new materials that are important to the generation and storage of energy. Some examples include new types of glass or ceramics for solar panels. Or new types of plastics for the petroleum industry. Materials engineers help create materials with unique properties that help solve problems. And these professionals are especially good at solving problems for energy companies.
Median Salary: $76,980
11. Solar Construction Manager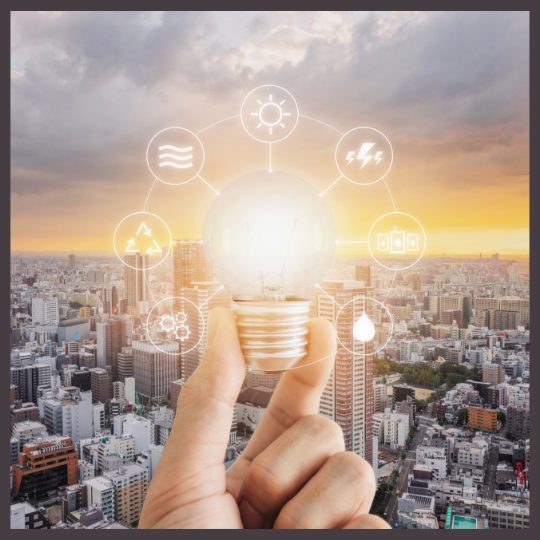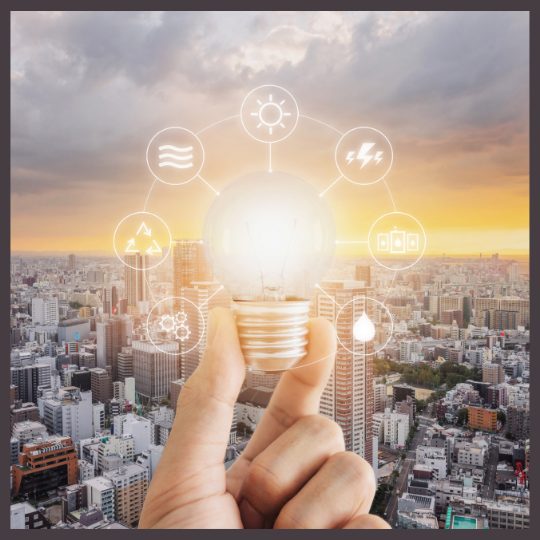 Solar construction managers oversee the construction of solar plants or solar arrays. To work as a solar construction manager, you need to have knowledge in a couple of areas. First, you need to understand general construction practices. And then, you need some knowledge specific to the proper installation of solar panels and battery systems. Solar construction managers make complex plans for solar farms a reality. This is one of the highest-paying jobs in energy. To work as a solar construction manager, one must earn at least a bachelor's degree.
Median Salary: $70,126
12. Site Assessor
A site assessor is incredibly important to the energy business. So site assessors in the energy sector have some of the highest-paying energy careers. Site assessors make on-site visits to potential locations for energy generation. For example, they may show up to assess the quality of a location for a solar farm. Or they might check out a site for a new oil rig. These professionals use their unique skill set to determine if a particular location is a good fit for an energy company. And, of course, whether they should invest their resources into it. Site assessors need a certification or a bachelor's degree for this career.
Median Salary: $69,778
13. Renewable Energy Consultant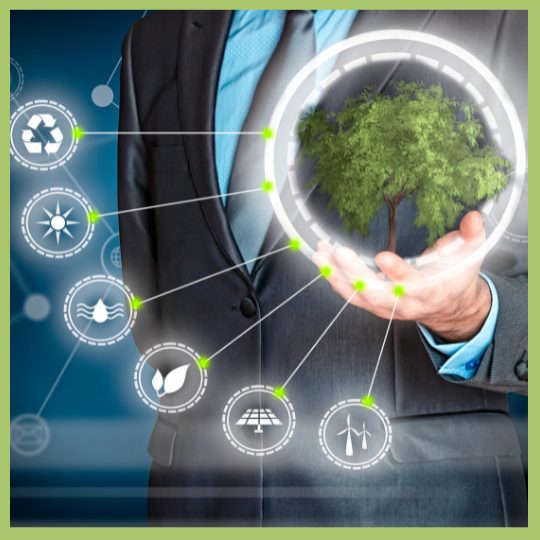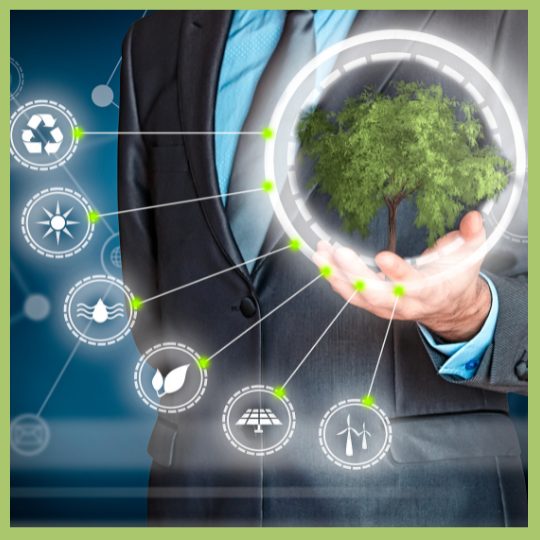 A renewable energy consultant works with clients to determine the right energy system for them. The client may be an individual looking to outfit their home with solar panels. Or it could be a company trying to offset its carbon footprint. These consultants must have expertise in the latest technologies in renewable energy. That way, they can work with their clients to determine their energy needs and goals they'd like to achieve with their new energy systems. Then, they help create a new plan for a renewable energy system that meets all those needs. This career typically requires a bachelor's degree.
Median Salary: $66,015
14. Solar Energy Technician
Solar energy technicians oversee the maintenance of solar panels and solar installations. After installing a solar energy system, they often help with the upkeep and maintenance of these systems. This is one of the best-paying jobs in power generation. Solar energy technicians typically work on-site, troubleshooting issues with solar energy systems. They also perform routine maintenance tasks on these systems. As solar energy becomes more popular, these roles will continue to become more in demand.
Median Salary: $52,559
15. Environmental Engineering Technician
Environmental engineering technicians play a crucial role in the energy industry. That's because they develop new ways to clean up pollution and waste. One of the best renewable energy jobs, these technicians work to mitigate the damages that can sometimes be caused by energy production. And they also help to create and enforce different environmental regulations. They ensure that energy companies are not putting undue strain or harm on the environment. This career typically requires a bachelor's degree. These professionals safeguard our natural world. And they help ensure that the renewable energy sector operates safely and effectively.
Median Salary: $50,620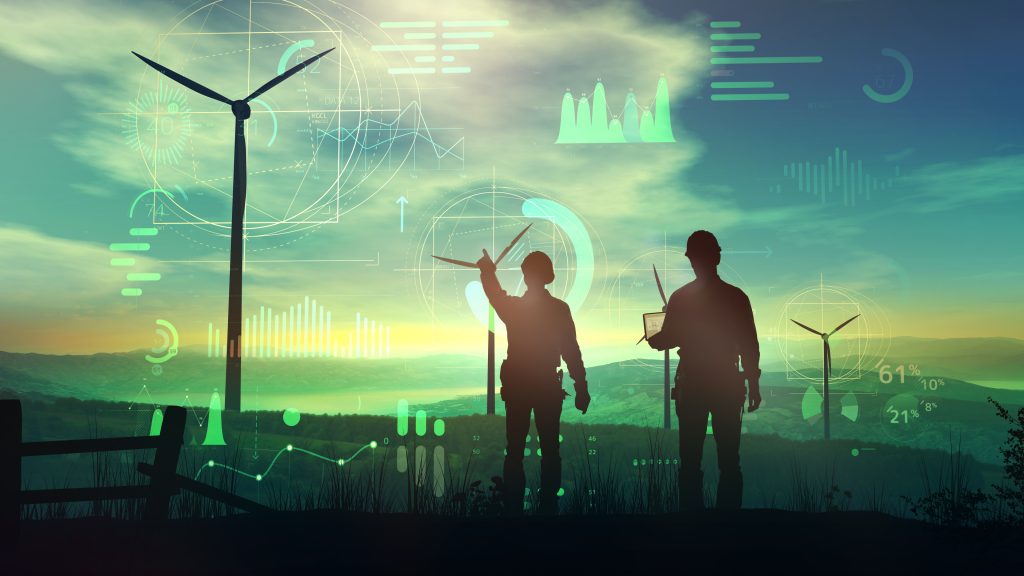 Are There Any Online Degree Programs for Energy Careers?
The first step to a career in energy involves training. There are plenty of ways to get started in the energy industry:
Non-skilled Entry Level Jobs in Energy
So you don't have any relevant experience in the energy field yet. That's okay. You can still get your foot in the door. There are many opportunities in the energy industry in construction, labor, and related areas. Often, you don't need any prior experience for these jobs. In addition, many of these roles provide additional skills-based training. Those who work hard and are eager to learn may eventually be able to apply for apprenticeship positions to help them move up the ladder. They may also find paid training programs with various energy companies.
Entry Level Skilled Trade Jobs in Energy
Skilled trade jobs in energy require a specific skill set and specialized training. You need a high school diploma or GED for entry-level skilled jobs in energy. You may perfect your skills through a two-year trade school, community college, or associate degree program. Or you may undergo an apprenticeship. With even a small amount of training, you can land high-paying jobs in renewable energy.
Professional Careers in Energy
You usually need at least a four-year engineering or similar degree to obtain a professional role in energy. But graduates from all disciplines are desperately needed. So you are virtually unlimited when it comes to career options. You can attend a traditional four-year university. Or you can pursue an online bachelor's degree in engineering or a related discipline.
If you want to go to college for an energy career, many online degree programs are available. Online degree programs are ideal if you are already working and want to advance your career in energy.
If you're worried about how to pay for an online engineering degree, don't. There are plenty of opportunities for financial aid, grants, and scholarships for online students. Sometimes, your employer will even reimburse you, especially if the program will teach you new skills in your current job.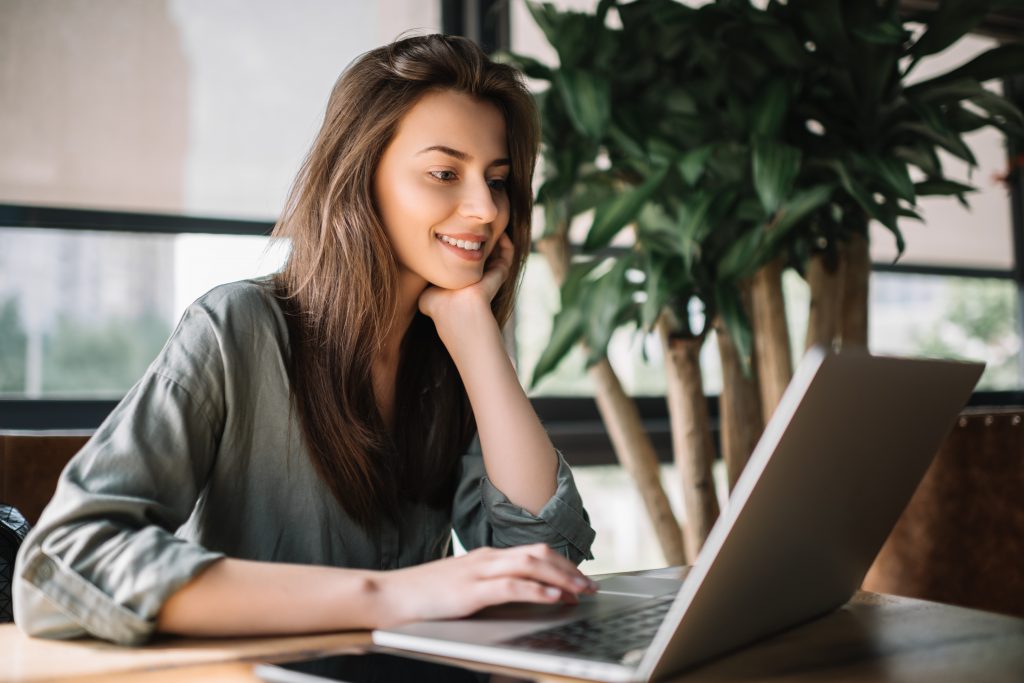 Some of the online degree programs for those pursuing a skilled career in energy include:
Those interested in advancing ever further with an energy career often continue to grad school. Many of these individuals are already working at a dream career in the energy sector. Yet they want to learn new skills or earn an advanced degree. Some of the online graduate programs in energy include:
These are just a few online degree programs available for those who want to enter the energy field. The energy sector needs skilled professionals in all disciplines. And there is a strong call for technical thinkers to meet the challenges of the future.
See also: FREE ONLINE COLLEGE COURSES FOR CREDIT
What Should I Study for a Career in Energy?
To pursue a career in energy, you'll want to acquire analytical thinking, reasoning, and problem-solving skills. These are critical skills for the energy workplace. And they are all related to STEM skills. STEM stands for science, technology, engineering, and math. Every degree program is different, of course. But some of the most common STEM areas of study include:
Chemistry
Engineering
Health Sciences
Mathematics
Astronomy
Biology
Earth Sciences
Physics
Computer Science
Information Technology
At ENERGY.GOV, you can check out STEM Rising, a collection of resources that includes:
Experiential learning
Apprenticeships and fellowships
Research opportunities
Online learning resources
You may also like: FREE SCHOOLING ONLINE: THE BEST FREE COLLEGES
Closing Thoughts About the Best Careers in Energy
Maybe you've never seen yourself as someone who would pursue a career in energy. But there are many professional roles people don't normally associate with the energy sector. Jobs in energy can encompass nearly every interest you might have. Maybe you're concerned about the environment, like working with numbers, or interested in being a teacher. Believe it or not, many energy careers might be perfect for you.
You can make an excellent living with above-average wages as an energy professional. But you might be surprised to find that careers in energy can be personally fulfilling as well.
This concludes our ranking of the top energy jobs
NPCO Staff