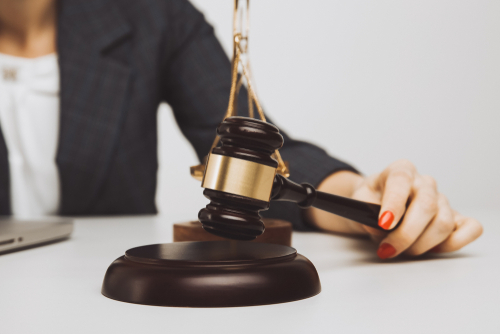 Those interested in pursuing graduate level education in law or legal studies will find a wide range of options with distinctive focuses—which the differences betweeen may prove difficult to understand for those in the exploratory stages of pursuing one of these advanced degrees. Among the different types of advanced law degrees are Master of Legal Studies (M.L.S.), Master of Laws (LL.M.) and Juris Master's (J.M.). What are the concrete differences between these distinctive advanced degrees in law? Here we will give a brief overview of the various types of graduate level law degrees.
Featured Programs
The MLS is a degree for nonlawyers. It is a graduate degree for working professionals who would like to deepen their understanding of the law to enhance their work in industries touched by legal regulation or other fields in which knowledge of the law is needed. People from a variety of career fields generally obtain MLS degrees in order to enhance their legal knowledge and advance their careers. MLS students typically are not individuals pursuing careers in the practice law or attempting to become attorneys. An MLS is considered to be a valued credential for anyone applying for mid to high level government positions, but it does not qualify one to take the Bar exam to become licensed for the practice of law. Similarly a Juris Master JM degree is intended for experienced non-lawyer professionals who seek to acquire a legal foundation to advance their careers; as well as professionals who intend to switch careers and newcomers to the job market who aim to obtain a strong legal foundation to begin a career in highly regulated industries. Functionally, a Juris Master degree and a Master of Legal Studies are the same degree by different names.
An LL.M. or Master of Laws, on the other hand, is a degree for lawyers. Typically, they attend LL.M. programs to learn about the legal system of a particular country, or to develop specialized knowledge in a particular area of practice such as international law, or finance. In general, LL.M. degree programs are undertaken by those who have already earned the necessary credentials, passed their Bar exams, and begun their careers as attorneys. It is a degree to enhance the carreer of practicing lawyers. Ultimately, the LL.M. is about specialization; however, these degrees might also prove useful for those whose undergraduate degrees are not adequate for the entry level positions they desire. Securing an LLM might provide the needed boost to gain entry level positions in leading law firms.
Those seeking to become practicing lawyers, require the completion of a Juris Doctor JD degree awarded upon . These programs are terminal level graduate degrees designed to equip graduates with general knowledge of United States law and specific knowledge of law in their chosen field of interest. Graduates of these programs will have the necessary credentials to take the Bar examination and begin practicing law.
See our ranking of Best Online Master's in Legal Studies for a variety of high quality legal studies programs that can be completed entirely online with affordable tuition rates.
We trust this FAQ has helped you distinguish between an MLS, a juris master degree, and a master of laws.