Have you ever considered getting a degree online from a nonprofit college in West Virginia? Yes, you heard that right. The Mountain State is more than just coal mines and country music. It's an educational hub with countless opportunities. Check out these seven great online colleges in West Virginia.
Online Colleges in West Virginia
West Virginia online colleges are highly flexible. Imagine being able to study at your own pace. You're not confined by classroom walls. Instead, you get to explore realms of knowledge from all over the world. This isn't some far-off dream. It's the reality of online colleges in WV.
Featured Programs
We're diving into this intriguing world where tradition meets technology in West Virginia. We'll be talking about popular fields of study. We'll also discuss why an online degree program in West Virginia makes sense. You'll learn about convenience, affordability, and freedom. Are you ready to embark on your higher education journey in West Virginia? This article will provide you with all the info you need. 
Methodology For The Best Online Colleges WV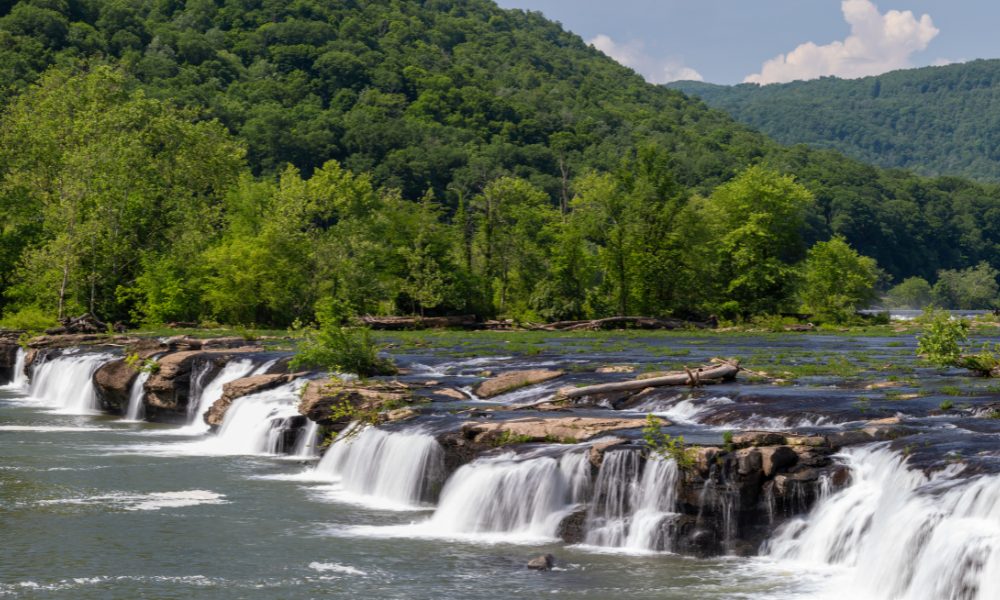 To find the top seven online colleges in West Virginia, we consulted NCES College Navigator. We looked only at four-year accredited online schools. Then, we created our ranking for the top West Virginia online universities. Our list is ordered according to affordability. All of the online colleges are public or private nonprofit institutions. We've not included any private for-profit online schools.
Please note that the tuition listed for the online colleges is based on undergraduate students' cost per academic year. Out-of-state online learners and those pursuing a graduate online degree may have different rates. However, some of the best online universities in West Virginia have exceptionally low tuition no matter where you live. Later in this article, we'll discuss some creative ways to help you afford your WV online education.
Top Online Schools in West Virginia
| | |
| --- | --- |
| School | Tuition |
| Fairmont State University | $8,008 |
| Marshall University | $8,604 |
| West Virginia State University | $8,647 |
| Glenville State University | $9,064 |
| Concord University | $9,100 |
| West Virginia University | $9,360 |
| University of Charleston | $31,900 |
Ranking the Best Online Colleges in West Virginia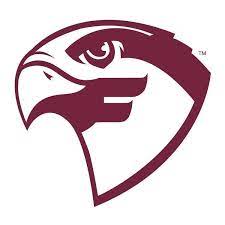 Fairmont, West Virginia
Fairmont State University bills itself as a one-of-a-kind college where students soar. The school is located in charming Fairmont, West Virginia, nicknamed the "Friendly City." So, it's no wonder that online learners gravitate to this small college.
The student population is small, at around 3,400 learners. Fairmont is a charming town with a vibrant and close-knit community. It provides the ideal learning environment for those who prefer small class sizes and one-on-one attention. Additionally, FSU has a student-to-faculty ratio of 13:1. This ensures that all students (online or on campus) get the individual attention they need to succeed. Fairmont State University features three online master's degree programs. They include:
Teaching
Criminal Justice
Professional Studies
Students can also pursue an online graduate principal certificate. This 21-credit hour program is designed to prepare educational leaders for the future.
Fairmont features over 50 clubs and organizations. There are many opportunities to get involved in Greek Life and student government. Online learners are encouraged to be a part of the campus community. This is especially encouraged for those who live in the area. We count FST as one of the top online colleges West Virginia has to offer.
Accreditation: Higher Learning Commission
Tuition: $8,008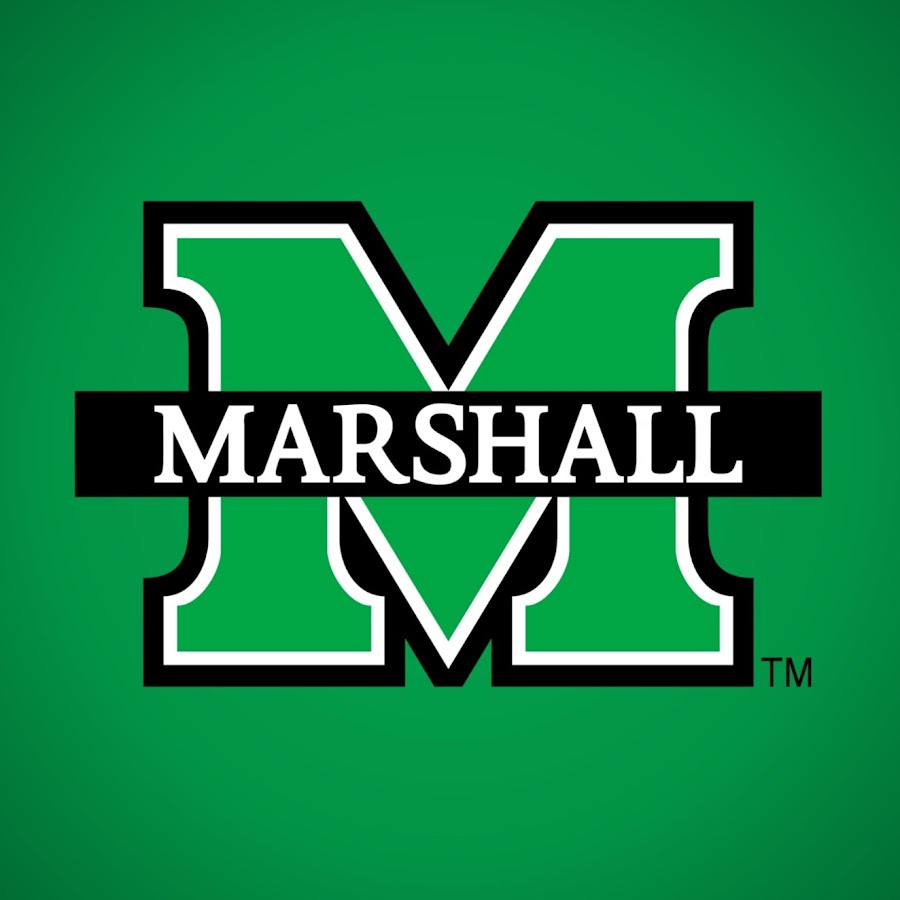 Huntington, West Virginia
Marshall University is a public research university founded in 1837. Located in Huntington, it is renowned for having the most beautiful campus in the state. Nearly 11,000 students are enrolled at Marshall. The college is internationally recognized for its excellent programs in business and engineering. The school has over 150 undergraduate and graduate degrees. Through Marshall University Online, many of these programs can be completed remotely. Some of the online bachelor's programs at Marshall University include:
English
General Business
Geography
Literary Studies
Medical Laboratory Science
RN to BSN.
Professional Writing
Marshall University Online also features a unique Regents Bachelor of Arts degree. This is a general studies bachelor's program. It's designed to provide a sound foundation for graduates to pursue a range of careers. Many online learners enroll in the RBA online programs. Most are adult learners focused on specific educational goals. For example, some RBA graduates choose to go on to graduate programs. However, others are interested in advancing their roles at their current place of employment. This award-winning online program is ideal for those who want to achieve more. There are over 25 areas of emphasis to choose from. 
Graduate Online Programs at Marshall
Marshall also offers a wide range of online master's and doctoral programs. Some of the graduate online degree programs include:
Accountancy
Adult and Continuing Education
Business Administration
Clinical Mental Health Counseling
Computer Science
Criminal Justice
Curriculum and Instruction
Cybersecurity
Dietetics
Education
Engineering Management
Geography
Leadership Studies
Literacy Education
Mathematics
Nursing
Physical and Applied Science
Public Administration
School Counseling
Social Work
Special Education
Marshall University has made its online degree programs a priority. For example, students can take advantage of free training for online learning. It's designed to help online learners get up to speed on the latest online learning management technology.
Online students also are assigned a dedicated academic advisor. And they can access resources like free online tutoring and career services. Additionally, the online library at Marshall is available 24/7. So online learners can complete their studies from anywhere in the world.
Accreditation: Higher Learning Commission
Tuition: $8,604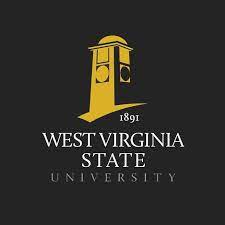 Institute, West Virginia
West Virginia State University is a Historically Black Public University. Located in Institute, West Virginia, it was founded in 1891. It is a land-grant university known for diversity and inclusion. It's also the largest college in the Charleston metro area. The school bills itself as a "Living Laboratory of Human Relations." The total enrollment at WVSU is just under 4,000. However, it boasts an impressive student-to-faculty ratio of 14:1. This ensures that all students receive the individual attention they need to succeed.
West Virginia State University features close to 30 degree programs. These are offered through the university's four colleges and schools. A handful of these programs can be completed entirely online. The online bachelor's programs include:
Business Administration / Accounting
Business Administration / Management
Criminal Justice
English / Technical Writing
Health Science
Regents Bachelor of Arts
The two graduate online programs at West Virginia State University include:
Education / Instructional Leadership
Criminal Justice Administration
Distance learning students have access to a wide range of online library services. These include research help, interlibrary loans, and other resources. WVSU online students can use all the services offered to on-campus learners.
Accreditation: Higher Learning Commission
Tuition: $8,647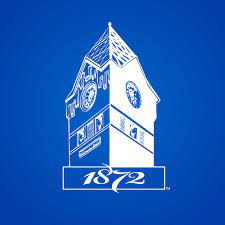 Glennville, West Virginia
Glenville State University is a four-year public college in Glenville, WV. This small college enrolls just over 1600 students. It offers degrees primarily at the associate level. However, the school features a robust and sophisticated online learning environment. The school is committed to making a college education as convenient as possible for potential students. Their online programs are exceptionally flexible. They are designed to meet the needs of those with busy lifestyles and prior obligations. The available online degrees at Glenville include:
Bachelor of Science in Business Administration
Bachelor of Science in Criminal Justice
Associate of Arts in General Studies
Associate of Science in Business
Associate of Science in Criminal Justice
All courses are taught by the same experienced faculty that teach on campus. Students earn the same respected degree. All students have an online advisor to help them every step of the way. 
Coursework is accessed through Brightspace, the school's online learning management platform. The schedule is highly flexible. However, students will still need to follow the schedule dictated by their instructors.
The school recommends the following time commitment for every three-credit course. For each course, you can expect to spend 12 hours on work. This includes homework, studying, assignments, and tests. You will also be expected to log into the online learning platform and actively participate in discussions.
Accreditation: Higher Learning Commission
Tuition: $9,064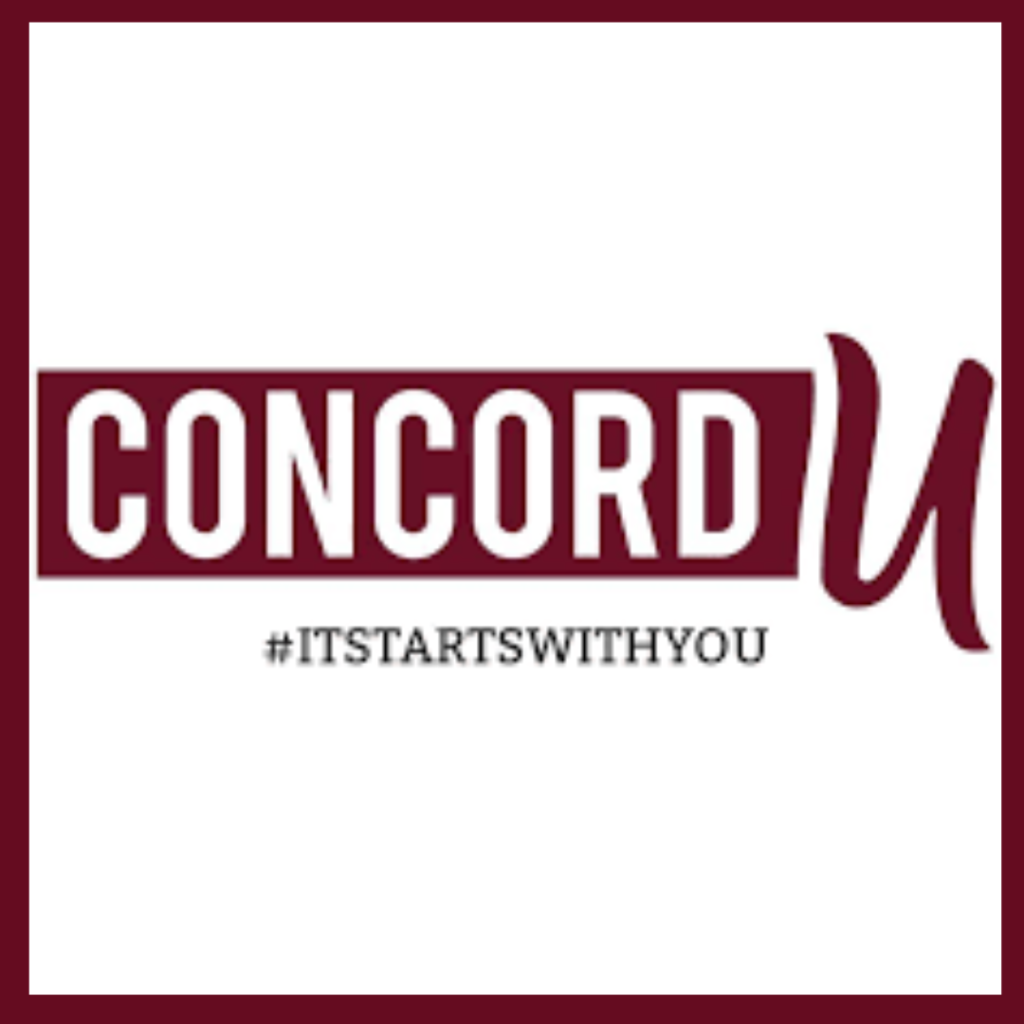 Athens, West Virginia
Concord University is a four-year public college in Athens, WV. Founded in 1872, it's well known for its picturesque college campus. Concord features a small student population of around 1700. It has an impressive student-to-faculty ratio of 15:1. This is a liberal arts, career-focused institution. It aims to be a model of acceptance and inclusion. Concord University is known for embracing values like:
Mutual Respect
Fairness
Understanding and Appreciation of Differences
Leadership
Service to Others
The school features 70 areas of study. Several degree programs are offered online. The undergraduate online degrees include:
Early Childhood Regents Bachelors of Arts
Elementary Education
RN to BSN
Social Work
Sociology (With an Optional Emphasis in Criminology)
Concord University also features six online master's degrees through the online college. They include:
Master of Arts in Teaching
Master of Arts in Health Promotion
Master of Business Administration
Master of Education
Master of Science in Athletic Training
Master of Social Work
Concord University features affordable tuition and a range of financial aid options. Students can apply for state and Federal financial aid. The school also offers several generous scholarships each year.
Accreditation: Higher Learning Commission
Tuition: $9,100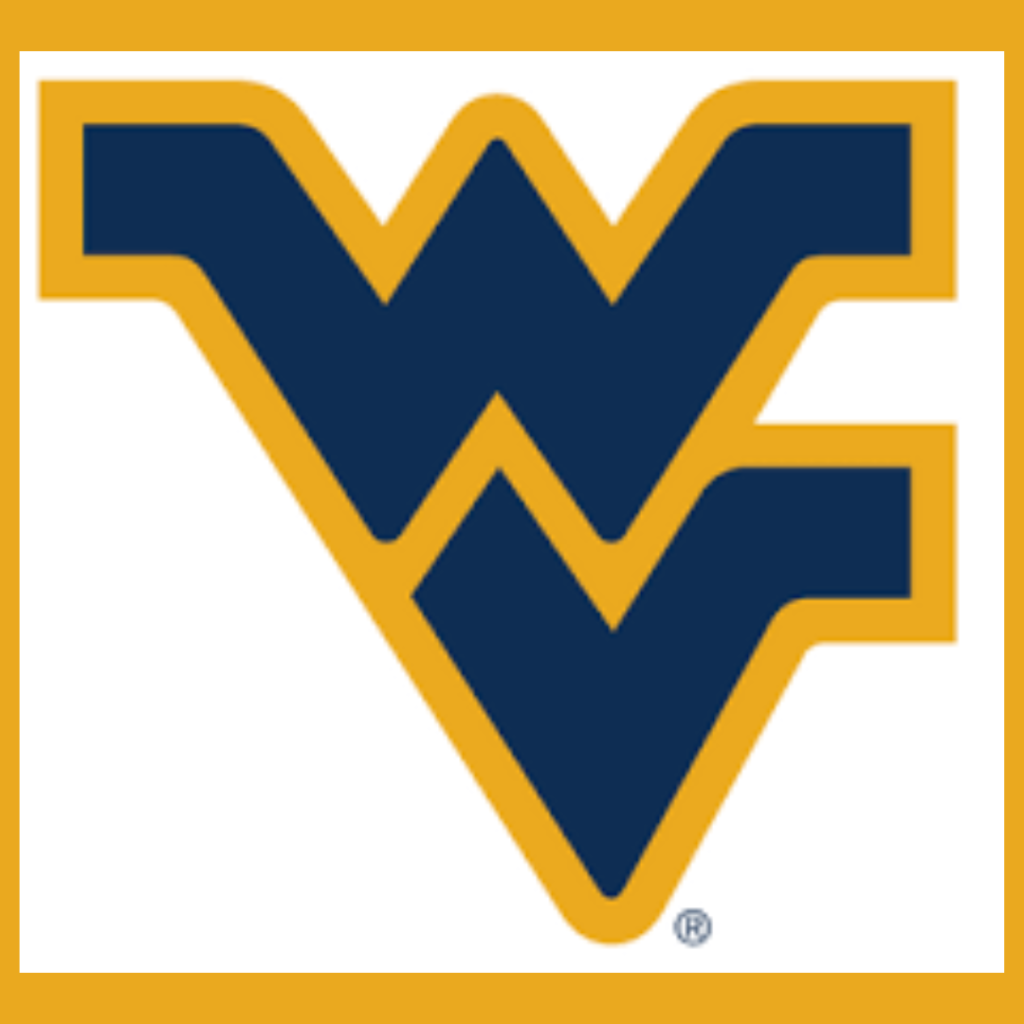 Morgantown, West Virginia
West Virginia University is a public land-grant research university. The main campus is located in Morgantown. The WVU student population is about 25,000 a year. The university is committed to creating an inclusive and diverse culture of learners. It is one of the largest public colleges in the state. West Virginia University features over 130 undergraduate majors. And it offers over 220 graduate programs. Many of the school's degrees are offered online. Several of the online degrees are ranked highly by US News & World Report. West Virginia University Online Programs for Undergrads Include:
Business Administration: Hospitality And Tourism Management
Business Administration Marketing
Child Development And Family Studies
Early Childhood Special Education BS.
Health Informatics And Information Management
Integrated Marketing Communications
Multidisciplinary Studies
Nursing, RN To BSN.
Regents Bachelor Of Arts
At West Virginia University, students can explore an even wider range of online master's degree programs. Some of the most popular West Virginia University online master's programs include:
Business Cybersecurity Management
Clinical Rehabilitation And Mental Health Counseling
Communication Studies
Digital Marketing Communications
Engineering Management
Forensic And Fraud Examination
Game Design
Geographic Information Systems And Spatial Analysis
Health Administration
Human Resource Leadership
Literacy Education
Media Solutions And Innovation
Music Business And Industry
Population Health
Resource Economics And Management
Safety Management
Social Work
Software Engineering
Special Education
Speech-Language Pathology
Sport Coaching
West Virginia University also offers online certificates for graduates and undergraduates. You can even earn an online associate degree. Options include business administration or general studies.
Online students at West Virginia University can access the school's Learning Engagement Center (LEC). Services include admissions coaching and academic advising. Additionally, students can take advantage of the following online resources:
Accessibility Services
Career Services
Tutoring
Mental Health Support
Technology Service Desk
WVU Libraries
Online Success Workshops
Accreditation: Higher Learning Commission
Tuition: $9,360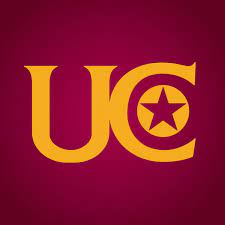 Charleston, West Virginia
The University of Charleston is a small, private, non-profit university. The school serves around 3,000 students each year. UC's mission "Is one of preparation for a lifetime of striving to do more and do better." UC also features small class sizes and a close-knit academic community. This is something many prospective students strive to find.
The school features several online programs. They are highly flexible, offering many tracks and paths to completion. And there are often multiple specializations available. The online undergraduate programs include:
Certificate Programs
Cybersecurity
Frontline Leadership
Healthcare Administration & Management
Management
Nursing (RN-BSN)
Organizational Leadership
Psychology
Workforce Leadership
The online graduate degree programs at the University of Charleston include:
Certificate Programs
Doctor of Executive Leadership
Master of Business Administration (MBA)
Master of Science in Business & Data Analytics
Master of Science in Cybersecurity
Master of Science in Strategic Leadership
Nursing (Master's Degree | Family Nurse Practitioner)
All UC students are encouraged to get involved in clubs, activities, and volunteer service. Online students can expect top-notch tech support, counseling, disability services, and more. In essence, you'll have access to all of the services provided to on-campus students. UC also features a robust Center for Career Development. Through the Center, students can take advantage of a wealth of career services to help them land their dream jobs.
Accreditation: Higher Learning Commission
Tuition: $31,900
More Information About The Best Online Colleges in West Virginia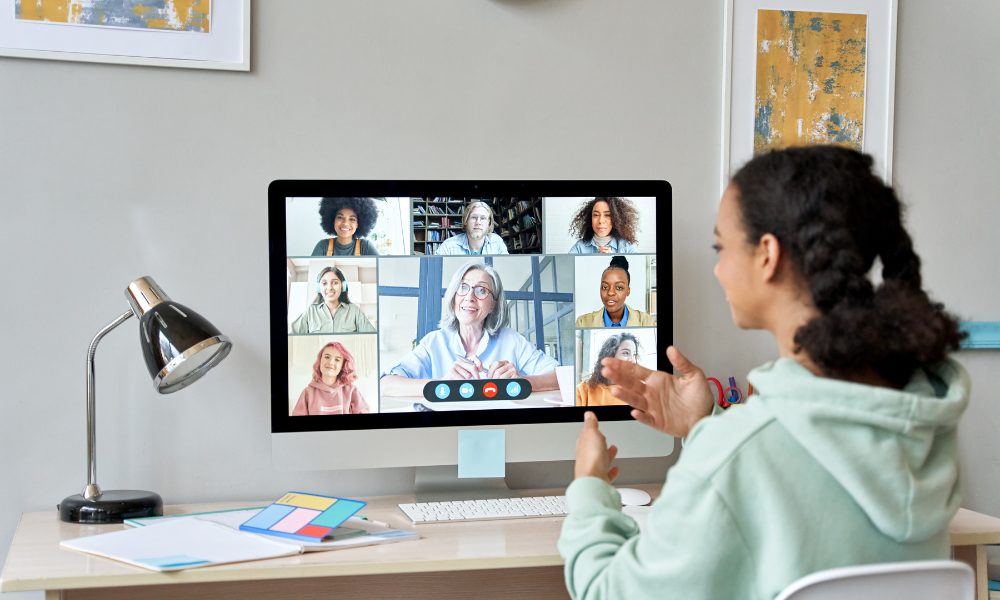 What Is the Regents Bachelor of Arts Degree Program in West Virginia?
You may have noticed that many of the online colleges in West Virginia offer a Regents BA Degree. This unique program is for nontraditional students and working adults. It's designed to help them obtain a bachelor's degree. The program is based on the book The External Degree (1973) by Cyril O. Houle. And many other states in the US feature similar Regents degree programs.
There are two routes toward obtaining a Regents BA Degree. The first is through earning academic credits in the traditional manner. However, credit may also be awarded for work and life experience. This can count toward the requirements for earning the degree.
All students entering the program are judged on their own merit. And in many cases, they can work with an advisor to design a program best suited to their goals. Often, there are multiple areas of study to pursue.
The Regents Degree Handbook has more information about the program. However, the admissions offices at most West Virginia online colleges can also help you with more details.
Who Governs The Best Online Colleges and Universities in West Virginia?
The West Virginia Higher Education Policy Commission oversees the state's four-year colleges. This includes all of the state's public colleges and universities on 12 campuses. The Commission also partners with the state's Community and Technical College System. Together, these organizations are dedicated to providing high-quality, low-cost education to residents. Their goal is to arm the state's workforce with credentials beyond a high school diploma by 2030.
Considering an Online College in West Virginia? Check out these College Planning Resources
WVHEPC and WVCTCS have launched a resource called "College for West Virginia." It is for prospective students planning their college education in WV. They also have a similar companion site. These initiatives provide an array of free information on how to plan, apply, and pay for college. Some of the most helpful resources include:
Paying for College in West Virginia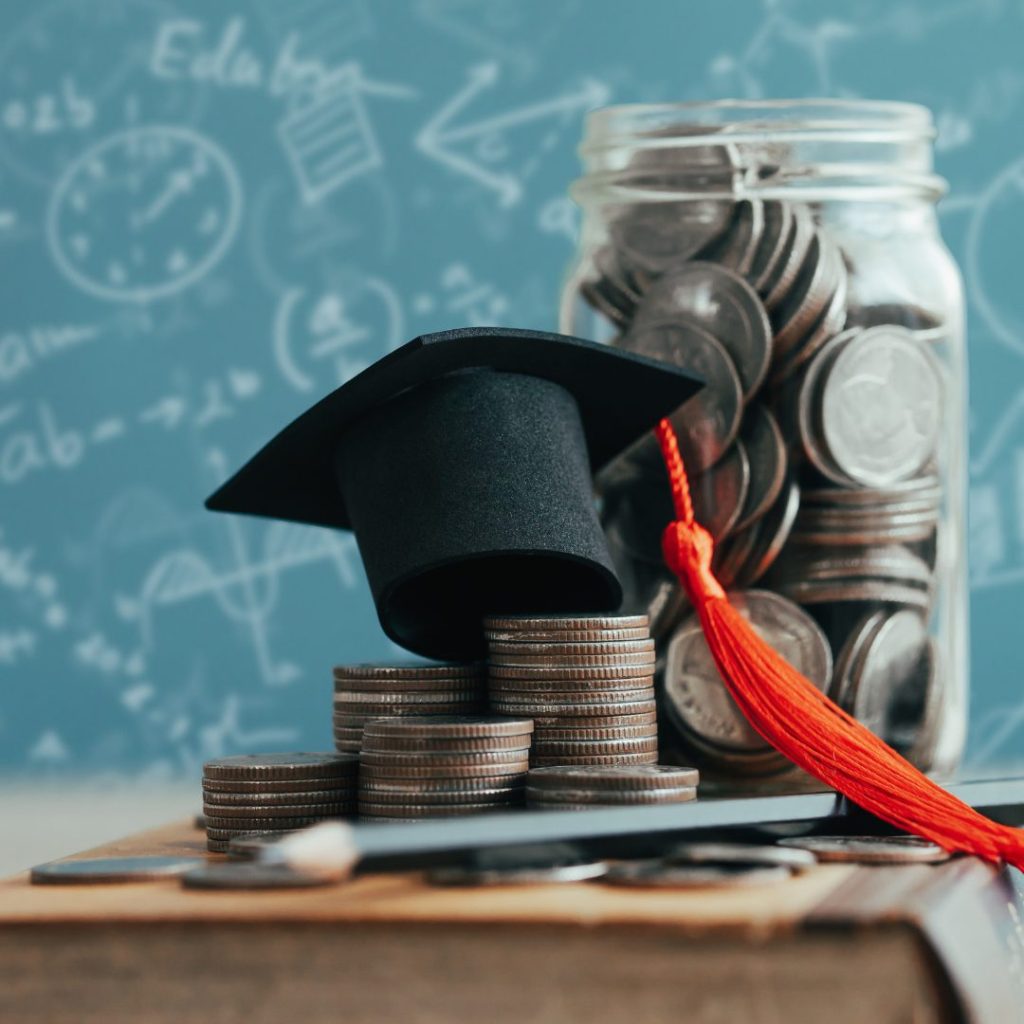 West Virginia provides more than $100 million yearly in financial aid programs. This is separate from Federal financial aid. West Virginia online colleges already feature affordable tuition rates. However, prospective students also have many opportunities to help with college tuition. Some of the most prominent funding opportunities for West Virginia students include:
The Promise Scholarship
WV Higher Education Grant
WV Invests Grant
Underwood Smith Teaching Scholars
WV STEM Scholarship
WV Nursing Scholarship Program
HEAPS Grant
HEAPS Workforce
U.S. Teacher Scholarship Loan Assistance
Choose West Virginia Practice Program
Health Sciences Service Program
Mental Health Loan Repayment Program
More information about each of these programs can be found on the CFWV website.
The Appeal of Online Private Colleges and Why They Are a Bad Idea
The main attraction towards non-profit online colleges is a student-centered approach. Funding is used to improve overall programming. And students benefit from the resources this funding covers. Your tuition dollars don't benefit a group of shareholders or businesspeople. Instead, funding goes directly into improving services and academics.
However, there are also several for-profit colleges in West Virginia. The appeal of these career-focused schools can be intense. And for some students, a for-profit college may be the right choice. But we caution all prospective students in pursuing this route. Often, these schools feature affordable payment plans and other incentives to get students to enroll. However, these schools are typically more expensive in both the short and long term. And they seldom offer the same academic experience you would receive at a public university.
Public (and private) nonprofit colleges generally have much more affordable tuition rates. And they feature multiple opportunities for financial aid. However, students are not eligible for federal financial aid at a for-profit college. They also cannot use state scholarships, grants, and other opportunities.
There's another consideration as well. Credits earned at a for-profit university will generally not transfer to nonprofit colleges. So, if you are considering pursuing a graduate degree in your field of study, you're out of luck. WV public colleges will not accept credits from private for-profit schools. The same goes for every other US public college.
For these reasons, Nonprofit Colleges Online recommends you seek out the best nonprofit online colleges whenever possible.
Respect Among Employers: Nonprofit vs. For-Profit Colleges
An even bigger issue is the respect you will earn from your degree. Some employers find for-profit college degrees highly inferior. So, you should always strive to earn your degree at a nonprofit accredited college. Many employers will not accept credentials earned at for-profit schools.
For more information, you'll want to check out these articles:
How Can You Earn an Online College Degree Online in West Virginia?
Online learning platforms let students learn at their own pace. Several award-winning apps are designed to accommodate online learners. These are called Learning Management Systems. And each school has its own Learning Management System. However, each of these allows students to participate from virtually anywhere in the world, as long as they have internet access. Students can participate in lectures, discussions, and assignments online with ease.
The Courses: What Can You Study?
A wide range of disciplines are available at online colleges in West Virginia. The programs encompass everything from Business and Computer Science to Nursing.
Online courses come packed with interactive activities. This includes weekly assignments, videos, and quizzes. You can even have live chats with professors or other students. This helps online students to keep everything interesting. And they get to stay connected to their peers.
Nonprofit online colleges in West Virginia are truly gems in the realm of higher education. Most of the state's major public colleges offer online degrees. Additionally, you can access personalized coursework. This makes these West Virginia schools stand out. And they allow students to learn at their own pace.
Advantages of Pursuing a Degree Online in West Virginia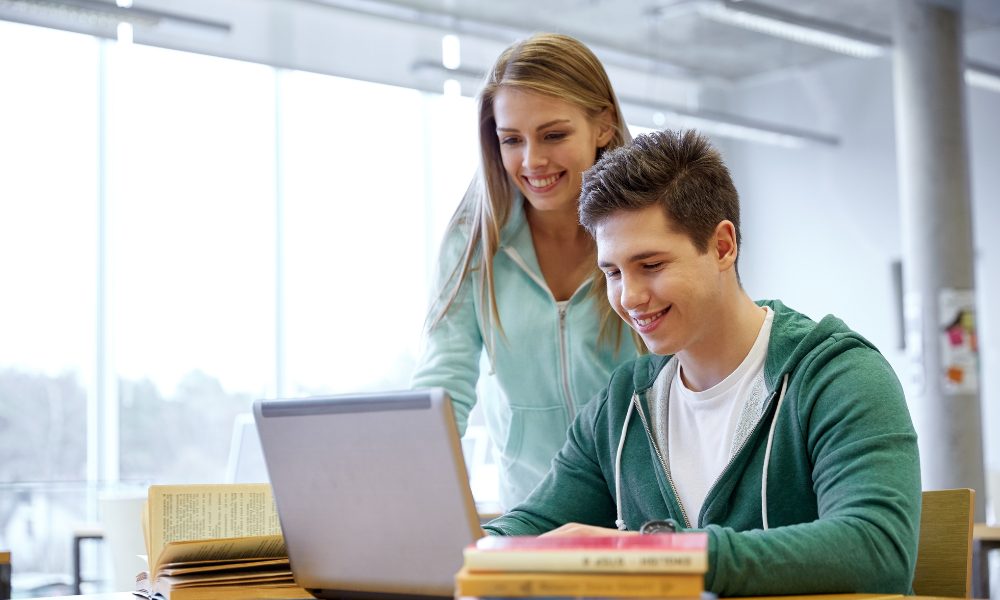 Pursuing an online degree at a college in West Virginia has several perks. But what makes it stand out? Let's take the plunge into the world of online education.
Flexible Learning Environment
The most notable advantage is flexibility. You're not tied to a physical classroom or strict schedule. So you can study in a manner that works for your lifestyle. Such programs don't require you to adhere to a set timetable or location.
This means that even if life gets hectic with work or family responsibilities, you won't have to drop everything for schoolwork. With online classes, you choose when and where to study. You can learn during your lunch breaks at work. You can also pursue your studies after putting the kids to bed at night. You can complete your coursework at three a.m. when you can not sleep. You can literally learn when it is most comfortable for you. 
Did we mention you don't need to be residing in West Virginia? Nope. You don't. You can be on vacation in Florida. You can be spending time with a friend in Ohio. You can even be overseas. It doesn't matter.
Career Advancement Opportunities
A college degree will give your career a significant boost. It can lead to promotions and better job opportunities. It will also lead to increased earnings over time.
In fact, many employers value degrees obtained through distance learning. Why? They reflect self-discipline and dedication. And these are two essential qualities in today's workforce.
Affordability
Traditional tuition costs can make pursuing higher education seem impossible. But there are a few things to consider before throwing in the towel. For starters, an online degree in West Virginia often costs less than its on-campus counterpart. There are no commuting expenses involved. You don't need student housing or meal plans. Moreover, non-profit institutions usually charge lower tuition fees, making them more affordable options.
For example, online students can take advantage of the same financial aid opportunities they would be eligible for on campus. You'll want to check with the financial aid office of each college that interests you. They can lead you in the right direction. They will help you apply for scholarships and grants. And they will outline other financial help you may qualify for.
You will also want to check out our article on the TOP 50 SCHOLARSHIPS FOR ONLINE STUDENTS.
Broadened Network Connections
Studying online lets you connect with peers from diverse backgrounds and locations. It gives you an unparalleled chance to expand your contacts, potentially resulting in more prospects later on.
You might think that traditional on-campus programs provide better networking opportunities. However, online programs often incorporate interactive discussion forums and group projects. These help to facilitate interaction among students. Your peers may be all over the country or all over the world!
Customizable Learning Experience
The digital nature of online education allows for a customizable learning experience. You can access various resources- videos, podcasts, and interactive quizzes – all at your fingertips. Students can work with an advisor to tailor a program that helps them meet their career and academic goals. This is especially true with West Virginia's Regents Degree programs.
An online degree from one of West Virginia's nonprofit colleges is a great option. It gives you the flexibility to learn at your own speed, fitting education into your busy life. It can also boost your career, opening doors for promotions and higher-level jobs. Often, these programs are more budget-friendly than their on-campus counterparts. There are no travel expenses, and the schools feature lower tuition fees. Plus, online learning can expand your network.
What About Online Community Colleges in West Virginia?
West Virginia has 22 community colleges. The majority of these are public, non-profit institutions. If you're considering pursuing a two-year degree, these career-focused schools may be an option. These WV colleges are ideal for those with a high school education looking to enter the workforce right away.
Many community colleges also feature online programs. Such programs can help students earn the first two years of a bachelor's online degree affordably. Then, they can transfer to a four-year college to complete their education. Alternatively, these schools train for great-paying careers so they can start working immediately. In this final section, we'll highlight three of WV's best online community colleges.
Top Online Community Colleges in West Virginia
| | |
| --- | --- |
| School | Tuition |
| Eastern West Virginia Community and Technical College | $3,960 |
| Southern West Virginia Community and Technical College | $4,344 |
| New River Community and Technical College | $4,820 |
You May Also Be Interested In: Cheapest Online Associates Degree Programs
Top Online Colleges in West Virginia For Two-Year Degrees
Moorefield, West Virginia
Eastern West Virginia Community and Technical College was founded in Morrefied in 1999. Often referred to as simply "Eastern," this school features five online programs. The first three are business career-prep degrees and include:
Accounting
Administrative Support Technology
Business Management
The final two are AA and AS programs for students who plan to transfer to a four-year college. The Associate of Arts program is designed for students who plan to pursue degrees in the following areas of study:
Art
Education
English
History
Journalism
Library
Pre-law
Psychology
Sociology
Communications
The online Associate of Science Program is for students who want to pursue a bachelor's degree in STEM areas. Examples include:
Biology
Engineering
Mathematics
Physical Science
Accreditation: Higher Learning Commission
Tuition: $3,960
Mount Gay, West Virginia
Southern West Virginia Community and Technical College is a public two-year college. Located in Mount Gay, it was founded in 1960. SWVCTC has a student population of about 1,300. It features small class sizes and is military and transfer-friendly. The school offers a wide range of associate degrees. Several programs are offered online. There are degrees, certificates, and skill-set programs. Options include:
Online Degrees
Associate in Arts
Associate in Science
Business Accounting
Business Administration
Criminal Justice
Early Childhood Education
Information Technology
Online Certificates
Criminal Justice
Early Childhood Education
Information Technology
Medical Coding Specialist
Paraprofessional Education
Online Skill Set Programs
Bookkeeping
Computer Repair Technician
Medical Coding
Payroll
Tax Preparation
This two-year college is very affordable. And over 80% of SWVCTC students receive some sort of financial aid. Free tuition is available through the WV Invests grant. Additionally, students can apply for over 20 scholarship opportunities through the Southern Foundation.
Accreditation: Higher Learning Commission
Tuition: $4,344
Beaver, West Virginia
New River Community and Technical College is a small private college in Beaver, WV. The school serves around 1,000 students and features a student-to-faculty ratio of 12:1. NRCTC students can be assured of personalized attention to help them meet their goals. Online courses are available for most areas of study. And the school offers several associate degrees that can be completed entirely online. They include:
Business Administration
Education
General Studies
General Studies Computer Science Specialization
Liberal Arts
Science
Accounting
Administrative Support Technology
Administrative Support Technology with a Specialization in Medical Administrative Support
Administrative Support Technology with a Specialization in Paralegal Administrative Support
Business Management
Online courses are offered via Canvas. And students have access to tech support and other resources. New River features a helpful online guide for online students. And they provide extensive tutorials on navigating the virtual classroom with Canvas.
Accreditation: Higher Learning Commission
Tuition: $4,820
NPCO staff, 2023