These days, many students are veering away from for profit institutions. Instead, they are choosing traditional nonprofit colleges and state universities. And more nonprofit colleges than ever are offering online programs. There are now scores of nonprofit online universities to choose from. These schools are putting students before profits and education before the bottom line. And we are here to help you find the best online college degree program for you.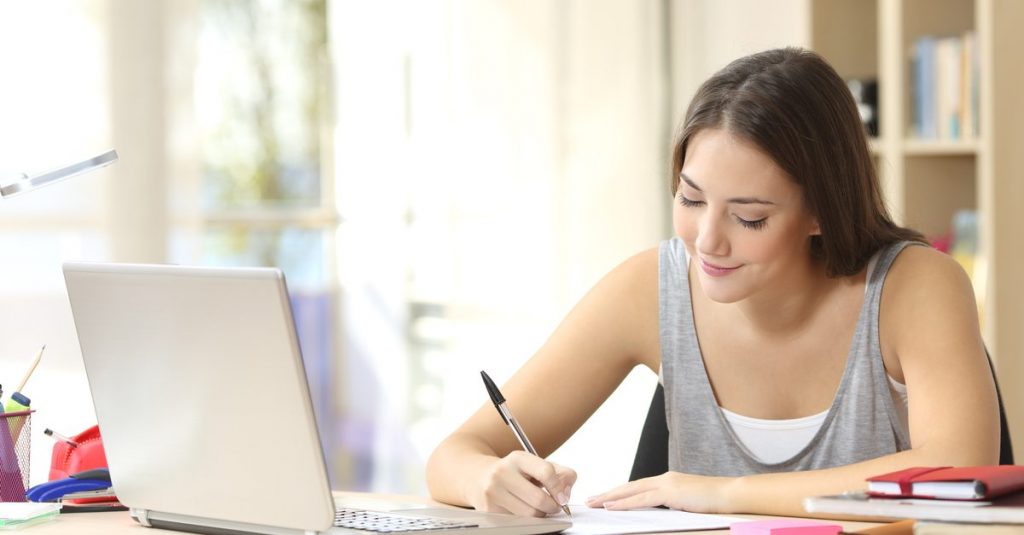 What Is a Non-Profit University or College?
Nonprofit colleges and universities do not exist to make a profit. Instead, their revenue is invested back into high-quality programs for students. These schools are often gifted with large endowments. These donations keep them operational year after year. Nonprofit schools also receive funding from both federal and state governments.
Most of the wealthiest universities in the country are private nonprofit institutions. But that doesn't mean these schools get rich off student tuition. The money coming into a nonprofit college serves everyone involved. It helps the staff, faculty, students, and surrounding community. With for profit institutions, the goal is to make money. But nonprofits concern themselves with education first and foremost.
Nonprofits can be either private or public. And funds coming into nonprofit colleges are diverted toward things like:
Developing new and innovative curricula
Paying professors and other staff members
Maintaining campus facilities, buildings, and utilities
Conducting research
Providing continuing education and services to the public
Offering extracurricular activities, clubs, events, sports programs, and more.
Many people regard nonprofit schools as more creditable. And some feel a degree from a nonprofit college is more reputable than one earned at a for profit school. We'll discuss why in the following sections.
See Also: What Is the Oldest University in the World?
What Is a For-Profit University or College?
For-profit colleges and universities are run like businesses. For profit universities are owned by individuals, companies, and shareholders, and they exist to make a profit. It is possible to earn a legit degree at one of these colleges. But it's essential to recognize that the quality of for profit colleges varies widely.
For profit schools rely on the money tuition and fees to pay themselves first. And they do this more often than reinvesting in the school's educational programs. As a result, for profit institutions have developed somewhat of a shady reputation. Often, these schools prey on students who are unfamiliar with the facts.
Another issue with for profit institutions is accreditation. Attending for profit institutions can be risky. You could end up with a degree that carries no weight in the real world. Many employers will not accept applicants with a degree earned at a for profit college. Additionally, students who want to transfer to another school may run into problems. It is likely the accredited school will need them to take the same courses all over again.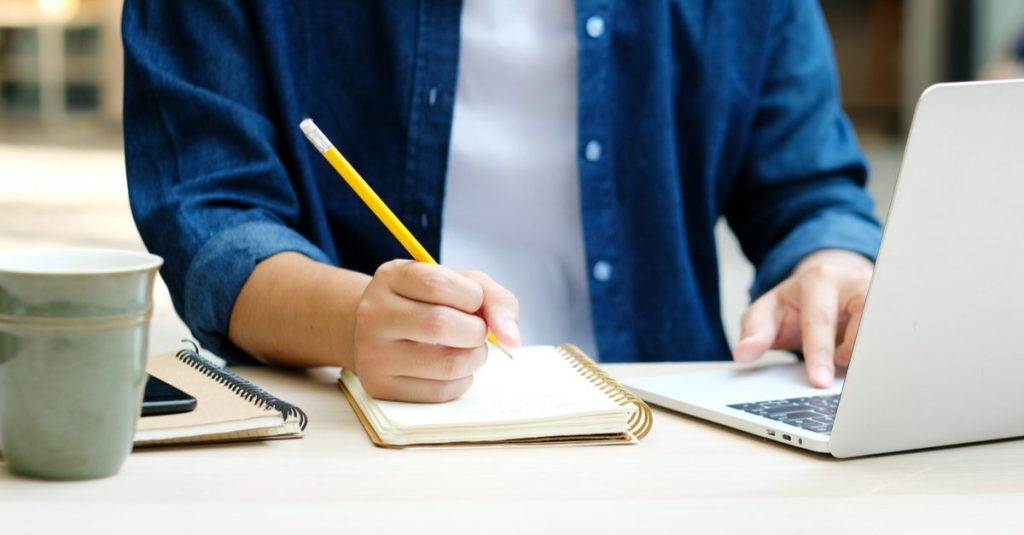 Our Goal at Non-Profit Colleges Online: Students Before Profits
Our goal at Nonprofit Colleges Online is to provide solid information. We want prospective students to have the details they need about nonprofit colleges and universities.
What do we look for? Schools that put students before profits and education before the bottom line.
How to Recognize Nonprofit Colleges vs. For Profit Colleges
Many students are surprised to learn that not all colleges are the same. Is college in your future? Then you will want to understand the differences between for profit colleges and nonprofit institutions. It's not always clear which is which, but this chart can help. You'll notice that state, community, and Ivy League colleges are always nonprofit.
| | | |
| --- | --- | --- |
| Type of School | Non Profit | For Profit |
| State Colleges and Universities | ✔ | |
| Community Colleges | ✔ | |
| Ivy League Schools | ✔ | |
| Private Colleges and Universities | ✔ | ✔ |
| Online Colleges and Universities | ✔ | ✔ |
| Vocational Schools | ✔ | ✔ |
| Religious Colleges and Universities | ✔ | ✔ |
| Liberal Arts Colleges | ✔ | ✔ |
How to Tell if a School Is Nonprofit or For Profit
Still wondering how to tell the difference? These three easy tricks should help:
1. Use the search bar on our sitemap to see if the school you are interested in is listed on Nonprofit College Online.
2. Use the College Navigator Tool at the National Center for Education Statistics.
3. Look carefully at the school's website. If you can't find an answer, call the admissions office and ask. This is the most direct way to find the information you need.
Examples of Nonprofit and For Profit Colleges
You're probably already familiar with some of these well-known colleges and universities. Some are even listed on our pages. These examples can also help you familiarize yourself with nonprofits vs. for profits.
Nonprofit State Colleges and Universities:
South Carolina State University: Orangeburg, South Carolina
Florida State University: Tallahassee, Florida
Indiana University: Bloomington, Indiana
Northeastern Illinois University: Chicago, Illinois
Texas A & M University: College Station, Texas
Nonprofit Community Colleges:
Baltimore City Community College: Baltimore, Maryland
Chippewa Valley Technical College: Eau Claire, Wisconsin
Glen Oaks Community College: Centreville, Michigan
Nonprofit Ivy League Colleges:
Harvard University: Cambridge, Massachusetts
Princeton University: Princeton, New Jersey
University of Pennsylvania: Philadelphia, Pennsylvania
Nonprofit Private Colleges and Universities:
Bates College: Lewiston, Maine
Champlain College: Burlington, Vermont
Brigham Young University: Provo, Utah
Dartmouth College: Hannover, New Hampshire
Nonprofit Online Colleges and Universities:
Colorado State University-Global Campus: Aurora, Colorado
University of Florida Online: Gainesville, Florida
University of Wisconsin: Milwaukee, Wisconsin
For Profit Colleges and Universities-Private:
Colorado Technical University: Colorado Springs, Colorado
Jamestown Business College: Jamestown, New York
Walnut Hill College: Philadelphia, Pennsylvania
For Profit Colleges and Universities-Online:
Capella University: Minneapolis, Minnesota
Grand Canyon University: Phoenix, Arizona
Columbia Southern University: Orange Beach, Alabama
Online Degree Programs at Nonprofit Colleges
At Nonprofit Colleges Online, we highlight only the top nonprofit colleges. The information we provide is for students pursuing online degrees. Some featured schools have only a few online programs. And others have dozens of choices. Some have been offering online degrees for years. Others only recently developed online programs when COVID-19 swept the country.
In the past, it may have seemed impossible to earn a degree online. This was especially true for fields like nursing, engineering, and business. Now—thanks to technology—you can learn just about anything you can imagine.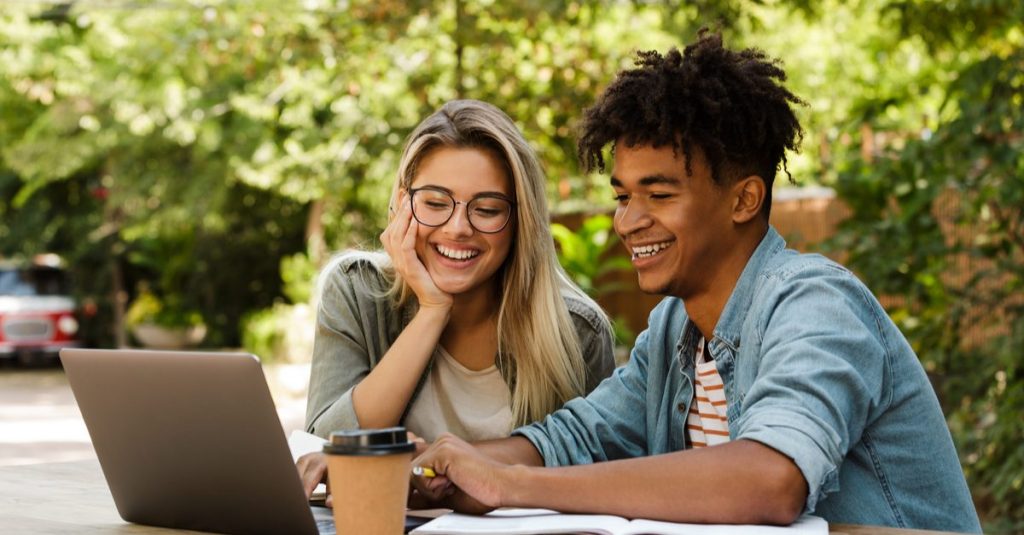 Do Employers Recognize Online Degrees?
As more colleges have adopted online degree programs, online learning has become mainstream. Around 5.8 million U.S. students were enrolled in online programs in the 2019-2020 academic year. The public has become accustomed to graduates who have earned their credentials online.
Even the most prestigious universities now offer online degree programs. And employers are far more accepting of them than they were in the past. Most companies don't hesitate to hire candidates who have earned their degrees online. In fact, many hiring managers themselves hold an online degree!
However, there are some factors that make some programs more legit than others. And it's essential to keep them in mind.
Does It Cost More for a Nonprofit Higher Education?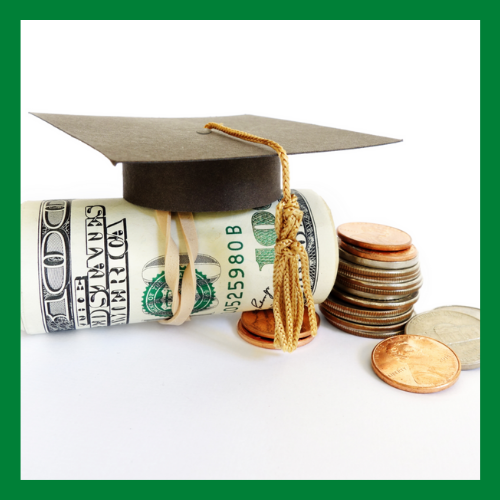 Whether you're considering a nonprofit or for profit college, the price tag can be unsettling. Some prospective students get scared off by the cost of an education. When looking at a school's published tuition prices, it might seem impossible that anyone can afford to go to college at all!
Additionally, tuition rates seem to increase each year. Inflation is at its highest in decades. So for most students, price is a huge factor in choosing a college.
Fortunately, students rarely pay the actual published price for their education. Instead, they end up paying the net price. If you're trying to determine what college will cost you, you'll want to understand the difference between these two terms.
Published Prices vs. Net Prices
Published Price
The published price is the total a school charges for tuition and fees before any discounts. Tuition discounts include scholarships, grants, financial assistance, and more. It is a common practice among colleges to use the published price in advertising and media.
Net Price
The net price is what a student will pay for tuition and fees after all scholarships, grants, and financial assistance. they receive. In most cases, this amount is significantly less than the published price.
Cost Differences Between Nonprofit and for Profit Colleges
Many students think for profit colleges are the better bargain. But let's compare tuition costs between nonprofit and for profit colleges.
This table shows the average tuition and fees for the 2019–20 academic year for each type of college. The data is from NCES.
| | |
| --- | --- |
| Type of Institution | Average Tuition and Fees |
| Public Non-Profit Four-Year Colleges | $9,400 |
| Private Non-Profit Four-Year Colleges | $36,700 |
| Private For Profit Four-Year Colleges | $19,100 |
Isn't a Private For Profit College Cheaper Than a Private Non-profit College?
At first glance, it would seem much cheaper to attend a private for profit school than a private non-profit school. But the average costs posted above are for the advertised (published) prices. This chart doesn't reveal the net prices, which are the costs after financial assistance.
On average, students at public and private non-profits receive $13,690 in student aid. And roughly 84 percent of all students receive some form of financial assistance.
However, students attending most for profit colleges are not eligible for federal aid. Still think the for profit college is the cheaper option? In the majority of cases, for-profit colleges are more expensive.
The NCES data also reveals the net costs for students during the 2019-2020 academic year.
| | |
| --- | --- |
| Type of Institution | Average Cost After Aid |
| Public Non-Profit Four-Year Colleges | $2,830 |
| Private Non-Profit Four-Year Colleges | $15,990 |
| Private For Profit Four-Year Colleges | $19,100 |
Each school is unique, and some colleges define net prices differently. This makes it challenging for students to find the most affordable degree programs. Thankfully, schools are required by law to provide net price calculators for prospective students.
What if you can't find the calculator for the school you want to check out? No problem. The U.S. Department of Education maintains a database of each school's net price calculator.
Financial Aid at Non-profit Universities and Colleges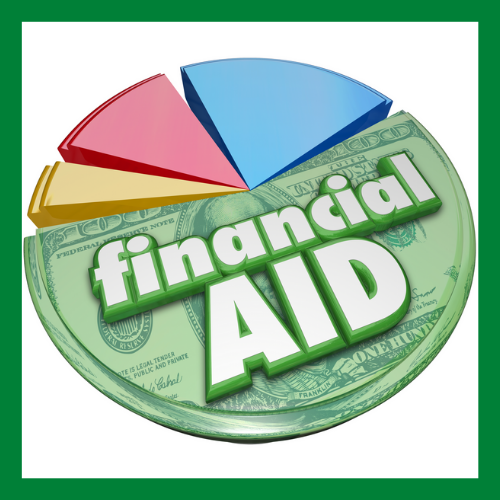 As previously discussed, the published price at many non-profit schools can be a shock. But most students won't pay the published price. Instead, they will pay the net price. This is because the vast majority of students qualify for federal student aid.
Many families are surprised to learn their student is eligible for assistance. That is why you should always fill out the Free Application for Federal Student Aid. Yes, higher education is expensive. But financial aid can help you get a quality, affordable education.
Like many things government-related, sorting through the red tape of federal financial aid can be daunting. But relax. We've got the answers to your most pressing questions right here.
What Is Financial Aid?
Financial aid is precisely what it sounds like. It consists of funds that help you pay for your education. These funds can come from federal and state governments, private donors, or the school itself. There are many types of financial assistance available, including:
General financial assistance from the U.S. Department of Education
Financial assistance for college from your state
Scholarships
Student loans
Grants
Work-study programs
Other types of federal aid
Special funds from your college or university
Financial assistance for military personnel and their families
Financial assistance for international students
Below, we'll briefly take a look at these resources so you can become familiar with them.
Sources of Financial Aid
General Financial Aid From the U.S. Department of Education
Federal assistance from the U.S. Department of Education is what usually comes to mind when discussing student aid. Federal financial aid can come in the form of most of the resources below, including grants, scholarships, loans, and more. To apply, students need to complete the FAFSA form.
Financial Assistance for College From Your State
Nearly all states have specific student aid programs for residents. Each has its own reserves. The funds are often in the form of scholarships or grants. Some only require that you fill out the FAFSA form to apply. Others have their own application processes. To check out programs in your state, you can visit the National Association of Student Aid Administrators.
Scholarships
Each year, thousands of organizations present scholarships to college students. A scholarship is a gift of free money to be used toward your educational expenses. Scholarships can come from sources like:
Religious Organizations
Private Companies
Communities
Schools
Nonprofit organizations
Social organizations
Employers
Individuals
These financial gifts are awarded based on dozens of factors. For example, you may receive scholarships for your race, gender, talent, merit, study area, grades, and more. Finding and applying for scholarships is quite an undertaking. However, millions of dollars are awarded each year to students like you. Because of this, it is well worth it to research any scholarships you might possibly be eligible for.
Student Loans
The U.S. Department of Education also administers a federal student loan program. In this program, the department lends money to help students pay for their education.
There are several types of direct loan programs available. With some, you have to demonstrate financial need. Others do not have this requirement. Some require a credit check, but many do not. To understand more about student loans, visit the E.D. Federal Student Loans page.
Grants
Grants are another type of student aid. But unlike a loan, grants usually don't need to be repaid. Grants may come from federal or state governments, private organizations, or individuals. Grants are similar to scholarships. However, they are typically awarded based on financial need only.
Work-Study Programs
Students with demonstrated financial need may apply for work-study programs. These are federal programs where students can earn money to pay for school. The job may be on or off campus. But it is typically related to the student's field of study.
Other Types of Federal Aid
The government also has many miscellaneous financial aid programs worth checking out. These include:
Loan repayment programs
Scholarships through various organizations
AmeriCorps community service grants
Tax benefits for families and students
Vouchers for students who are were or currently are in foster care
Special Funds From Your College or University
Many universities and colleges have their own financial aid programs. These programs may include grants, scholarships, and other sources of help. To find out what your school offers, contact the financial aid department. Most schools are happy to discuss these options with prospective students.
Financial Aid for Military Personnel and Their Families
Military members, their spouses, and children may qualify for several financial aid programs. These include:
Various scholarships and grants
Special terms for loans such as deferment or lowered interest rates
Service grants for different military branches
Federal Pell grants
Veterans also have special financial aid programs specific to their needs. Check with the American Legion, Amvets, and similar organizations.
Financial Aid for International Students
Students who plan to study abroad may be eligible for one or more special programs. These can help pay for your education and expenses when you are out of the country. There are various requirements and qualifications for each. You will need to check with your school's American financial aid office to see if you are eligible.
Related: The Top 10 Colleges in the Caribbean
How Do I Apply for These Student Aid Programs
Applying for student aid to attend a nonprofit school is not a one-step process. If you want to get all the funding you can, you must go through several avenues.
The first and most crucial step to accessing funds is to fill out the FAFSA. This online document determines your eligibility for federal funds. Many colleges and states use this same application to determine if you qualify for their programs too. The Federal Student Aid website has lots of valuable information about many of the programs we've already listed.
Other places to search for scholarships and assistance include:
With all of these programs, you should follow the application instructions carefully. And you will want to be sure to make a note of any deadlines for application.
What About Free Online Colleges?
In some cases, students can attend college at no cost. For example, the military provides a four-year tuition-free college education. Of course, students will need to spend time in the service, but free tuition, room, and board is an attractive option.
Ivy League schools often offer tuition waivers for students with demonstrated financial need. For example, many private nonprofit institutions like Harvard, Princeton, and Yale have need-based aid programs. To qualify, students must meet the school's academic requirements and be accepted. If you want to attend one of these "free" colleges, you'll need to study hard and maintain above-average grades. And you should start preparing while still in high school.
You Might Also Like: 25 Best Study Apps for Online Students
Standalone online courses are also an option for some students. There are dozens of platforms offering free or cheap education online. These sites include Coursera, Udemy, edX, Alison, and others. Courses are open to anyone and have every topic imaginable. With Coursera, for example, you can take classes in math, finance, personal development, health, and hundreds of others. Some of these resources even allow students to take free online courses for college credit.
What Makes an Online Degree Program Trustworthy?
When searching for the best online degree, there are certain things to look out for. You will want to ensure your degree will be respected by future employers:
Accreditation
Graduation Rates
Physical Campus
Fee Structure
Support and Additional Services
Time to Completion
Non-Profit Status
Accreditation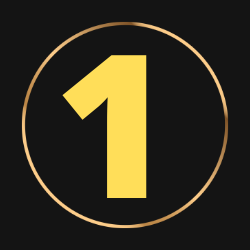 Let's start with accreditation. Accreditation is the most crucial factor to consider when choosing any college. When a school is accredited, it means that an outside organization has validated its programs. These organizations make sure schools meet specific standards. Accrediting bodies look at factors like faculty, graduation rates, curricula, and other details. With this information, they determine a school's credibility.
Accreditation is equally important for students who may want to transfer later on. That's because transferring credits is easy between accredited schools. But with non-accredited schools, it can be tricky. If a student wants to later transfer to another institution, there may be complications. The nonprofit college may not recognize the credits you've already earned at any for profit institutions. So you will need to take the same classes all over again. That can get expensive and time-consuming.
Graduation Rates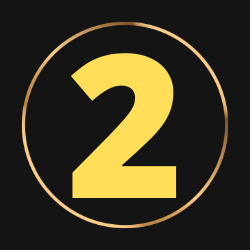 Another thing to look at when deciding on the best online college for you is graduation rates. Even the best online colleges in the country don't have a 100 percent graduation rate. But it should still be significant.
Ivy League schools often have rates over 90 percent. And typical non-profit colleges average about 60 percent. It could be a red flag if you encounter a school with an extremely low graduation rate. It often means the school is not doing a good job of supporting its students' education.
Physical Campus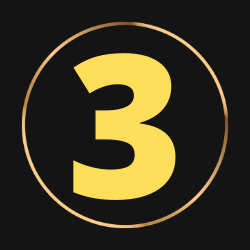 Online programs offer a considerable amount of flexibility. They allow students to complete their studies from virtually anywhere in the world. But the best online schools also have a physical campus.
Schools with addresses including suite numbers or P.O. boxes should be a red flag. This type of setup indicates that the school is likely a for-profit institution. A school with no brick-and-mortar campus is usually not considered credible.
Additionally, a physical location allows online students more choices. If they wish to be involved in campus activities, they can. For example, you might want to take advantage of some of the services offered on campus. Maybe you would like to meet with a professor in person. Or perhaps you want to join a club or organization. The best online colleges offer many ways for online students to connect with those on campus.
Fee Structure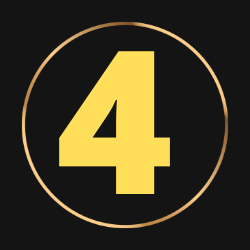 Tuition fees vary widely among online degree programs. But schools with higher price tags do not necessarily mean a better education. For-profit colleges usually charge about the same or more than nonprofit colleges. But students attending a nonprofit institution have the benefit of federal financial aid. And that can make a big difference when it comes to out-of-pocket costs.
Many students who qualify are able to attend non-profits at greatly reduced costs. In fact, over 83 percent of incoming freshmen quality and receive some type of financial assistance.
Students do not qualify for federal aid at many for-profit schools. This is especially true for schools that are not accredited. Instead, they will need to foot the entire bill themselves. Another consideration is that reputable schools usually charge tuition by the credit hour. But many shady for-profit schools advertise fees for an entire program. Keep this in mind as you look around. If something sounds too good to be true, it probably is.
Support and Additional Services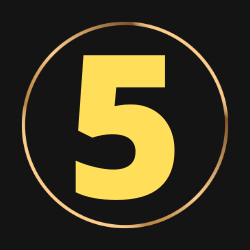 As you search for the best nonprofit online degree program, there's another factor to consider. You may want to learn about the support and additional services a school provides. In addition to your academics, what else does the school offer its students?
Remember, for-profit schools are trying to make money. That means there aren't too many extra bells and whistles for students. On the other hand, nonprofit schools pour revenue back into programs for students. So they are known for having an abundance of services and opportunities such as:
Academic advising
Career Counseling
Campus healthcare
Libraries and language centers
Mental health services
Student gyms and fitness centers
Workshops, training, and network events
Sports events
Clubs and organizations
Academic advising
Tutoring programs
Disability resources and services
Financial aid office
Technology services
Student affairs office
Not every school you consider will have all of these amenities. Think about which ones are most important to you. A college education is expensive, so be picky if you can! Choose an online school that best meets your needs. A lack of services is a red flag that you may be dealing with a diploma mill or a disreputable school. Colleges are for students—that means you!
Time to Completion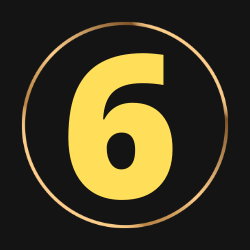 Earning a bachelor's degree at a non-profit college takes approximately four years. There are some "fast track" programs where students can earn a degree sooner. But they are not the norm.
Some for-profit colleges lure prospective students by advertising faster degree completion times. But in many cases, this is not only impractical, but it is also deceptive.
There are other deceptions as well. In 2021 the FTC cracked down on 70 for-profit colleges for false marketing. These schools were making phony claims about job earnings and other outcomes. Again, if something seems too good to be true, it usually is.
Nonprofit Status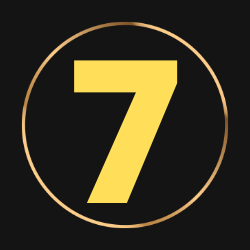 Most experts recommend that prospective students pursue degrees from nonprofit universities and colleges. That includes online degrees too.
Yes, the quality of academic programming can vary considerably, even among non-profit institutions. But these schools are primarily concerned with improving the educational experience. That is, they aren't out to make money off students. Of course, you should seek out the best online nonprofit programs for you. That's why we're here.
The bottom line is most employers will likely not even notice you earned your degree online. The best nonprofit schools provide students with the same degree they would earn on campus. In most cases, prospective employers have no way of knowing if you attended classes online or not. They would likely only know if you brought it up during an interview.
How Do Online Degree Programs at Nonprofit Schools Work?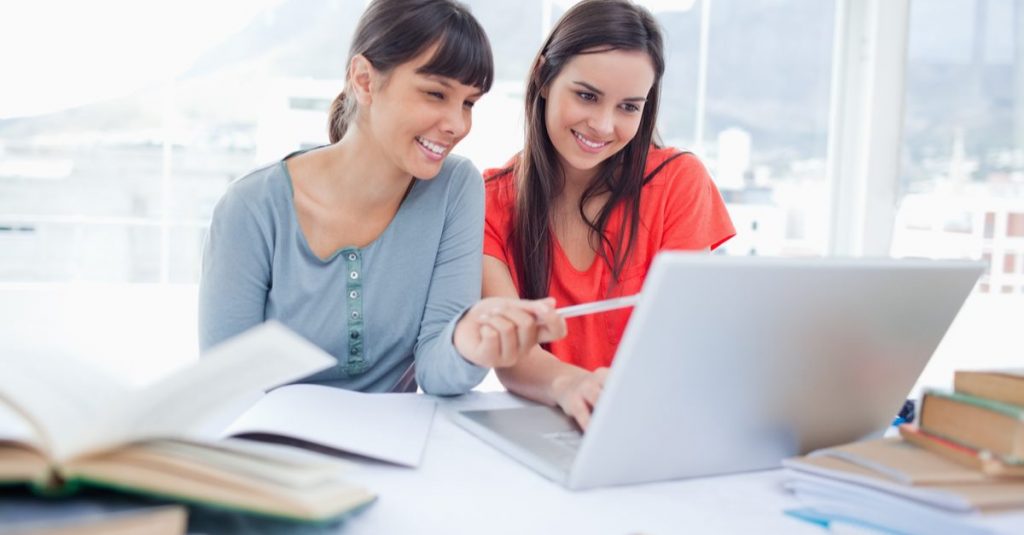 Most online programs offered at nonprofit colleges are an extension of the college. When you attend the online version of a program, you'll get the same quality education you would on campus. In most cases, courses are led by the same professors and instructors. And the curriculum is identical to the on-campus version. This levels the playing field for all students.
As previously discussed, nonprofits aren't trying to make money. So your tuition and fees will go right back into quality programs. Colleges want these programs to succeed. They all want their programs to rank as the "best ." So a lot of effort goes into new and innovative remote teaching methods. Yes, some schools do distance education and online learning better than others. Yet, with most online nonprofit programs, you can be confident of a top-notch education.
What Are the Learning Formats for Online Courses?
There are three basic types of online courses at nonprofit colleges:
Asynchronous Courses
With asynchronous programs, you have the most flexibility of all online coursework. This format allows you to complete your studies in your own time and at your own pace. Although you will have some deadlines for completion, there is no set schedule. You can listen to lectures, complete homework, and work on assignments at your leisure. This structure is excellent for students who are disciplined and enjoy learning independently.
Synchronous Courses
Synchronous learning is a bit more structured. You will still be taking your classes online. However, you will have a set weekly class schedule with this format. Students meet at the same time as their classmates and professors. And the coursework is completed together. This format requires a more stringent time commitment. And it is great for students who do best with a more regulated schedule.
Hybrid Courses
Hybrid courses are also called blended courses. They can be a mix of asynchronous and synchronous courses. Or they can be a combination of on-campus and online learning. For example, students might be required to attend lectures in person with their classmates once a week. Or they may need to show up on campus for specific activities. The hybrid format is excellent for students who prefer a little more social interaction.
Before you choose any online program, you'll want to find out its format. That way, you'll know it's going to work for you. For example, if you live eight hours from the college, you wouldn't want to choose a hybrid program. Many graduate programs, especially, require students to meet on campus occasionally. If you don't live close to the school, it may not be practical to fulfill these requirements.
Benefits of Online Programs at a Nonprofit University
There are many benefits to pursuing an online program at a nonprofit university. Not the least of which is getting the highest-quality education you can. In this section, we'll look at some of those advantages.
The Cost
Thinking about the cost of college can be overwhelming. But many online students are surprised to learn they qualify for financial aid. There are many options you can consider when trying to finance your online education. In fact, you are entitled to the same help as on-campus students, including:
Financial Aid
Grants
Student Loans
Flexibility
One of the primary benefits of online degree programs is their flexibility. Such programs allow students to work, meet family obligations, and still attend school. This freedom enables more students than ever to earn a college education. Individuals can adapt online degree programs to fit practically with their current lives.
Accreditation
Many people wrongly assume that a school's online programs are not accredited. But this is not true at all. Online non profit universities also have to comply with the process of accreditation. And they are scrutinized by the same agencies. Those that do not meet the high standards of the accrediting body risk a poor reputation. Plus, they face the possibility of losing accreditation.
Convenience
The classes at a non profit online university are delivered remotely. That means students can complete their coursework from almost anywhere. As long as they have a computer and an internet connection, nothing is holding them back. Additionally, students can stay at home, which saves time and money. There are no long commutes to school and no need to find student housing.
Time
Online programs are just as rigorous and challenging as on-campus degree programs. They also require the same amount of credits. However, because many courses are self-paced, students can often finish their coursework faster. For students who excel at learning, this can be a huge advantage.
For example, you won't have to wait for the professor to answer other students' questions. Nor will class slow down because your classmates get distracted and off-topic. Instead, you can be far more efficient since you can finish your work and move on to something else. Additionally, a few non-profit schools offer accelerated online degree programs. Such programs allow students to graduate even faster.
What Online Degree Programs Are Available at Nonprofit Institutions?
Online degree programs are available at every level among nonprofit schools. From associate degrees to doctoral-level degrees, you can find anything to suit your needs. We've listed many of the best online programs right here on our site.
What Can I Study Online?
Remarkably, students can find online degree programs in nearly any field of interest. From traditional areas of study to more unique degrees, you may be surprised to discover what you can learn online.
Engineering, for example, is a popular field of study. Many prospective students want to pursue the best-paying jobs in energy. Others are looking for the best-paying jobs in power generation or other careers requiring an engineering degree. They may wish to learn new skills or advance in their current role.
See Also: The Best Paying Jobs in Energy
If you're already working a full-time job, going back to school for your engineering degree can be daunting. However, with online degree programs, students can have the best of both worlds. Instead of taking time off to pursue their studies, they can create a schedule that works for them.
The versatility of online programs means that more students than ever can get a degree. They can pursue organizational leadership jobs or get a Ph.D. in counseling psychology online. They can earn their Juris Master or seek out online colleges for animal behavior. An online college degree opens doors that were previously closed to nontraditional students. Even students who have been out of school for years can get a respected degree.
Related: Organizational Leadership Degree Salary
There are literally hundreds of online degree programs to choose from, but here are just a few:
Should I Choose a For-profit or Not-for-Profit College?
Most students gravitate toward nonprofit online universities and nonprofit colleges. Such schools are well-known and have dozens of remote degree programs. In general, costs are lower because most students qualify for financial assistance.
An accredited online university invests revenue back into high-quality programs for students. This usually means nonprofit schools offer the most amenities, extracurricular activities, and services.
Nonprofit colleges also excel at providing education both online and on campus. Such schools have developed curricula suitable for either type of student. And classes are taught by the same respected faculty. That way, students know their education will be as valuable as if they attended in person.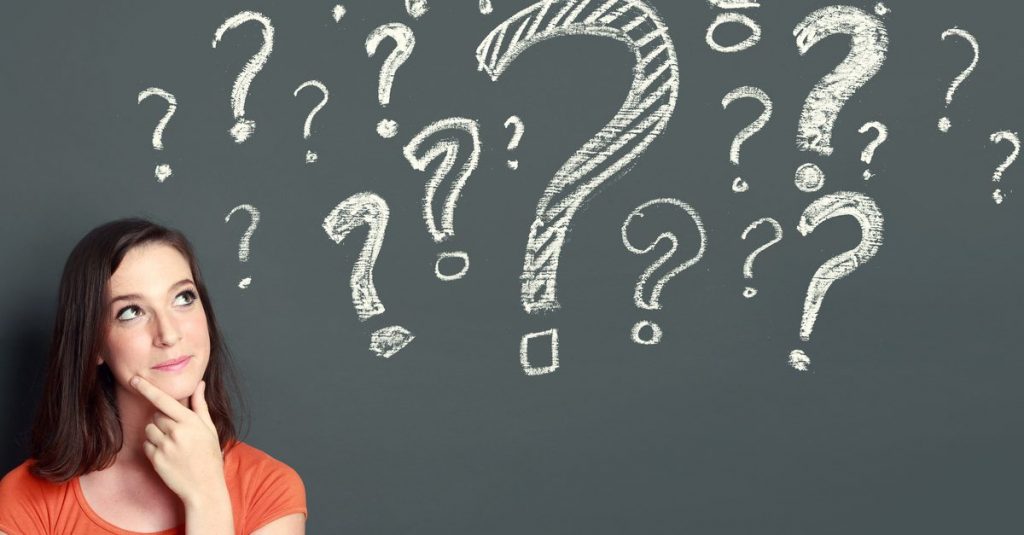 Are All For Profit Colleges Bad?
As we've discussed, the differences between the two types of college are significant. But the main point is that for profit colleges exist to keep pulling in revenue. As a result, for profit colleges have some bad habits They answer to shareholders, not students. So they are less likely to funnel earnings back into educational programs.
This is not to say that all for profit colleges are bad. For some students, they could be an attractive option. They are usually less selective than nonprofit colleges. So you may be able to enroll and begin your studies quicker. If your grades are lacking and you still want a college education, a for-profit school may meet your needs.
Additionally, learning options at a for-profit may be more suitable for some individuals. This is particularly true for learning a specific trade. Often, for-profit colleges are more career-focused than nonprofit colleges. This can be helpful if you want to enter your chosen career fast and with certain skills.
But it's still important to be wary of any school that is not accredited. Your diploma will not have the same value as one earned at a non-profit college without accreditation. Additionally, employers don't respect degrees earned at for profit colleges.
Closing Thoughts
We welcome you to the site and hope you will find it helpful. Have a look around and check out all of our college rankings, resources, articles, and more. Have questions or comments about the top online non-profit colleges? Reach out! We would love to hear from you.