You can pursue many degrees in criminal justice with only a bachelor's degree. But an online PH.D. in criminal justice can prepare you for advanced roles in the field. It also allows you to attend college while still maintaining your career. This article discusses all you need to know about online criminal justice doctoral programs. We'll also feature the top schools for online PH.D. programs in criminal justice.
Featured Programs
Online Ph.D. in Criminal Justice Methodology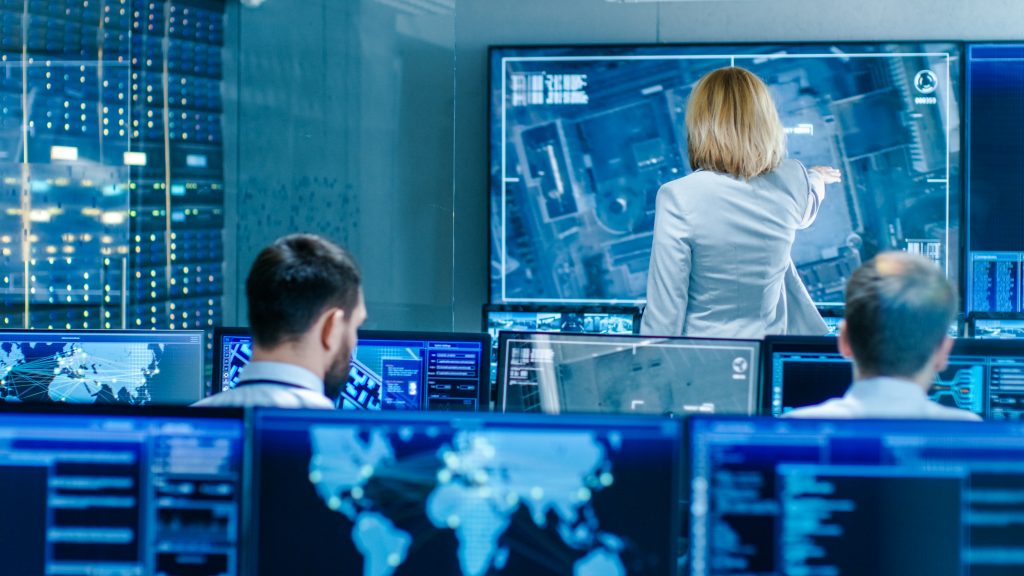 For students who want to pursue a Ph.D. in criminal justice online, we have compiled a list of the top programs available. These programs have been selected for this ranking based on a scoring system that considers the cost of tuition and the length of the program.

The programs are ordered from highest to lowest scores. All have been accredited by a nationally recognized board. And each school is a verified nonprofit college or university.

Tuition information comes from the National Center for Education Statistics. Please note that fees and the costs for in-state, out-of-state, and online programs can vary. We've based our figures on in-state tuition rates only.
#1. University of North Georgia

Criminal Justice Ph.D. with a Concentration in Intelligence
Dahlonega, Georgia
An online Criminal Justice Ph.D. is available at the University of North Georgia. This remote Ph.D. in Criminal Justice has a concentration in intelligence. It's a cohort program that begins in the fall semester. This is a 54-credit-hour program. And students must already hold a master's degree. It consists of 30 hours of core courses and nine hours of electives. Elective courses include:
Global Crime and Justice
Criminal Justice Policy
Police and Society
Corrections and Penology
Legal Liabilities of Criminal Justice
Forensic Behavioral Analysis
Special Topics in Criminal Justice
Special Topics in Criminal Justice
Independent Study in Criminal Justice
With this criminal justice online program, students are required to complete 15 hours of dissertation credits. You will need to complete and defend your dissertation. Students are also required to complete two teaching practicums. The program is entirely online, with no campus attendance required. Students can enroll part-time or full-time. Classes are asynchronous, so you can go at your own pace and create a study schedule that works for you.
The criminal justice online program at UNG is well-designed, with plenty of resources for remote students. The school uses Brightspace by D2L as the platform for eLearning. The university provides all the technical information you need to get started and be successful online. In addition, all students have a student success advisor they can contact if they have any questions or concerns. There is also a technology services department should you run into any tech issues. It's one of the top criminal justice phd programs online.
A unique feature of UNG's online learning programs is remote mental health services. All UNG students have access to In-the-moment counseling and support for mental health issues. Services include:
Free Telehealth Treatment Sessions
Individual Therapy/Counseling
Problem Solving
Time Management Skills Building
Crisis Intervention/Stabilization
Distress Tolerance Skills Building
Substance Abuse Issues
Accreditation: Southern Association of Colleges and Schools Commission on Colleges
Tuition: $4,140
Score: 100
#2.
University of the Cumberlands

Online PhD Criminology
Florence, Kentucky
The second school on our list is a private non-profit university. University of the Cumberlands is headquartered in the heart of Appalachia in Florence, Kentucky. Criminal Justice students will enroll in the school's Ph.D. in Leadership Studies. Then, they will opt for a concentration in criminal justice. This criminal justice online program is designed with flexibility in mind. That way, students can complete their coursework at a pace that fits their own schedules. Some of the specialty area content for this program include:

Critical Issues in Law Enforcement: Race & Gender
Recovery and Relapse
Legal Research and Analysis
Drugs and Crime
Violent Offenders: Crimes & Psychology
Juvenile Justice Administration and Management
Legal and Ethical Issues in Homeland Security

Online students have access to the same excellent perks as those attending in person. For example, students can take advantage of counseling, health, and career services. Additionally, the school's Learning Commons serves as a valuable resource. Students can join study groups, attend workshops, or receive online tutoring. UC's Writing Center is also available to help students with dissertation reviews.

Over the past year, Cumberlands has earned many awards and designations. They were named a College of Distinction in 2021-2022. And the school has been ranked in the top five online Ph.D. degree programs in the US.
It's also among the most affordable in the nation. The phd in criminal justice online program is just $375 per credit hour. The work is divided between leadership, professional research, and specialty courses.

Students at Cumberland may also be eligible for the Prior Learning Program. This program allows students to gain credit for their professional and educational experiences. You will need to check with your student success coordinator to see if you qualify. The school offers three ways to take advantage of the program. You can take a knowledge exam or show certification documents. Or, you may also provide experiential proof.

Accreditation: Southern Association of Colleges and Schools Commission on Colleges
Tuition: $4,282
Score: 99.75
See also: Affordable Nonprofit Online Colleges
#3.
Liberty University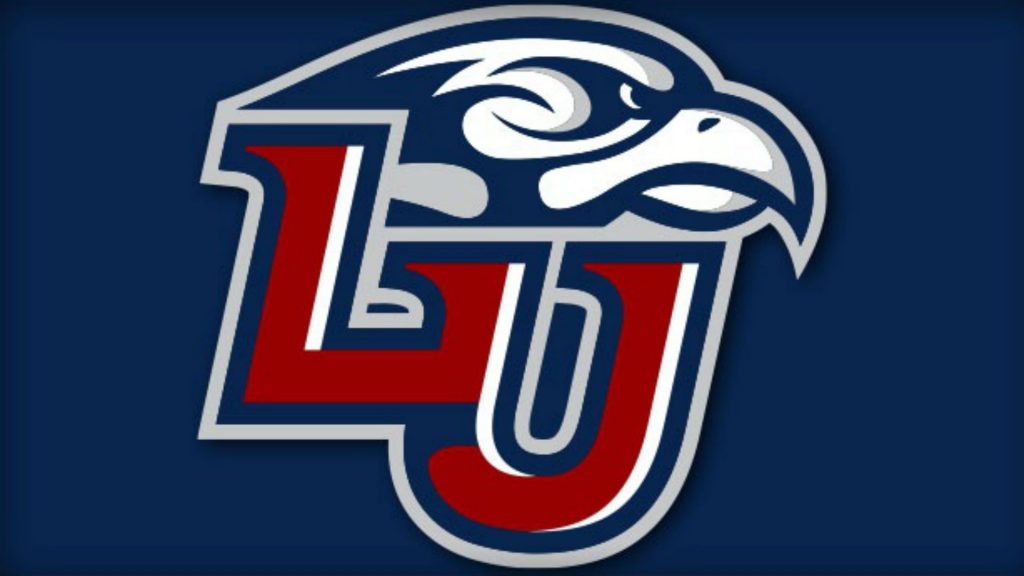 PhD Criminal Justice Online
Lynchburg, Virginia
Liberty University is an accredited school liberal arts school. Established by Rev Jerry Falwell, it's one of the largest non-profit colleges in the country. Liberty offers an online criminal justice Ph.D. with three specializations. Students can pursue a general specialization and customize a program to their own needs. Or they can select a specialization in homeland security or leadership.
A total of 60 credit hours are needed to complete this online Ph.D. in criminal justice. And it takes about three years to earn your degree. Graduates have entered into careers as crime scene investigators, public criminal justice policy advisors, and more. The program is offered through the Helms School of Government. And all faculty members are criminal justice experts.
Some of the topics in this program include:
Juvenile Justice Policies
Comparative Criminal Justice Systems
Crime Causation
International Crime and Terrorism
Stress Management in Criminal Justice
Criminal Justice Organizational Conflict
Classes are taught in an eight-week online format through Canvas. The schedule is entirely flexible. This means students can log in and out of classes whenever they like. As long as you meet the listed deadlines, you can complete coursework around the clock.
Online students can take advantage of all the University's state-of-the-art digital resources. These include over 750,000 peer-reviewed articles, books, and journals. In addition, students can connect with classmates all over the world. Liberty also has a popular Online Writing Center.
Online students are encouraged to explore the school's campus in Lynchburg, Virginia. And they are welcome to participate in Commencement, Homecomecoming, and any other school events.
Liberty's online Ph.D. in criminal justice is also affordable. Classes are just $595 per credit hour. And if you are active-duty military, a spouse, or a veteran, you may be eligible for a tuition discount. This would bring your costs down to $300.
Accreditation: Southern Association of Colleges and Schools Commission on Colleges
Tuition: $7,847
Score: 99.50
#4.
Florida International University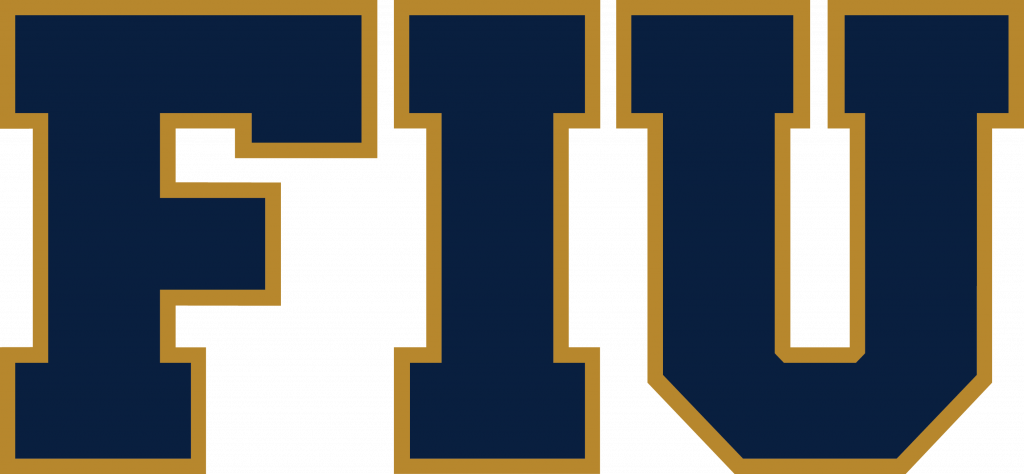 Online PhD in Criminal Justice
Miami, Florida
Florida International University is a top-tier research institution in Miami. This non-profit college offers degrees at the bachelor's, master's, and doctoral levels. Plus, they have both on-campus and online PhD criminology programs. The school has a well-known Department of Criminology and Criminal Justice. They offer a popular Ph.D. program in International Crime and Justice through the department.
This is a hybrid phd in criminal justice program, so students complete their assignments online and on campus. Thus, you'll need to live nearby to complete it successfully. Admission is competitive, so not all students who meet the requirements will be accepted. The program is a total of 75 credit hours. Remote instruction takes place on the Canvas learning platform.
FIU has plenty of internship and fellowship opportunities for phd in criminal justice students. These include placements in state, federal, and local agencies. Additionally, they offer a Law Enforcement Apprenticeship Program. LEAP combines workplace experience and specialized police training. Grants and scholarships are available. And the school provides financial travel support in certain circumstances.
Some of the courses for the Ph.D. in International Crime and Justice include:
Geospatial Crime Analysis
Applied Research in Human Rights & Rule of Law
Transnational Crime Immigration and Crime
Human Trafficking
Terrorism & Homeland Security
The university is one of the largest non-profit schools in the country, with a student body of over 58,000. So there are many opportunities for students to get involved. These include clubs, leadership opportunities, sports, and more.
Like most large non-profit universities, FIU has a host of resources and amenities. Students are encouraged to visit campus and take advantage of services like:
Wellness & Recreation Centers
Career Services
Counseling & Psychological Services
Advising
Coaching
Tutoring
Student Food Pantry
Student Health Clinics
FIU has been recognized among the best public universities in the nation by U.S. News & World Report. It has also been ranked 1st in Florida among public universities.
Accreditation: Southern Association of Colleges and Schools Commission on Colleges
Tuition: $8,912
Score: 99.25
#5.
California University of Pennsylvania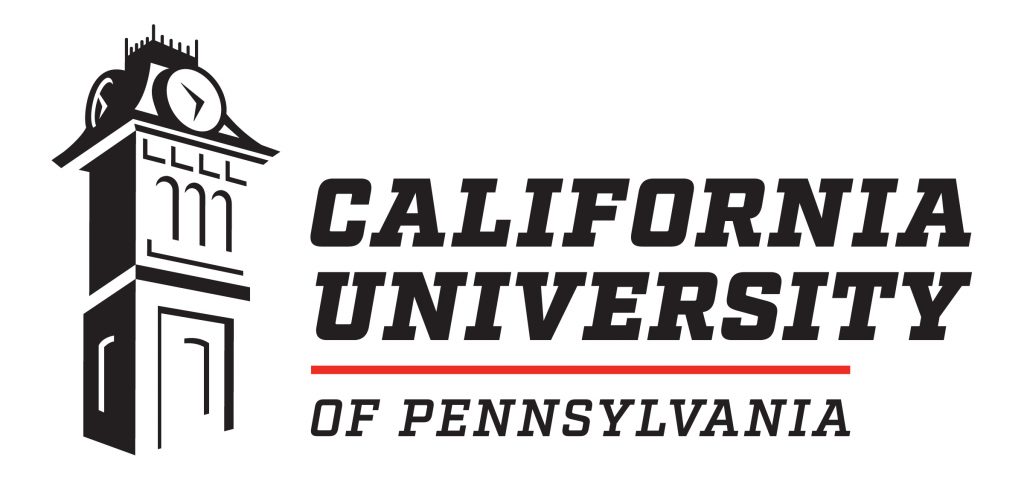 Online PhD Criminal Justice
California, Pennsylvania
California University of Pennsylvania is an accredited non-profit university near Pittsburg. Students can pursue one of the best online phd in criminal justice programs at this college. The program teaches students to analyze and install criminal justice policies. You'll study topics including recidivism, use of force, federal consent decrees, and more. California University requires a total of 42 credit hours to earn this degree. And students can expect to complete this phd in criminal justice program in about two years by attending part-time.
Cal U is nationally ranked as one of the top colleges for an online P.h.D in criminal Justice. The program is recognized by the U.S. Department of Education. And it was the first regionally accredited online doctorate in criminal justice in the nation. Some of the courses in this phd criminology online program include:
Improving the Administration of Juvenile Justice
Civil Liability for Criminal Justice Professionals
Legal Research Methods for Criminal Justice Practitioners
21st Century Policing
Using Theory to Improve C.J. Practice
Corrections: Crisis and Management
This unique D.C.J. program is for students with a master's in criminology, criminal justice, or a related field. Students will learn from experienced Cal U instructors. And they will acquire practical skills relating to a career in criminal justice. The online program will prepare graduates for high-level positions in criminal justice organizations. Those who earn a doctorate in criminal justice can expect to fill leadership roles in:
Directions Departments
Sheriff's Offices
State, Local, and Federal Law Enforcement Agencies
Juvenile Justice Agencies
District Attorney Investigative Units Offices
There are many services and resources available to Cal U students. And if you live near the campus, you can take advantage of them. The school offers clubs, organizations, athletics, wellness programs, and more. But, students who won't use the on-campus services may be eligible for reduced tuition rates. Prospective students are encouraged to visit the school's financial aid page for more information.
Accreditation: Middle States Commission on Higher Education
Tuition: $9,288
Score: 99.00
Related: Best Online Masters in Criminal Justice
#6.
Colorado Technical University

Online Doctorate of Management – Homeland Security
Colorado Springs, Colorado
Students at Colorado Technical University can enroll in the school's Online Doctor of Management. Then, they can opt for a concentration in Homeland Security. This Ph.D. focuses on criminal justice matters in homeland security. The program is offered online with a small residency component. There are three areas of focus:
Leadership and Change Management
Research and Writing
The concentration discipline
A total of 100 credit hours are needed to complete the degree. And CTU has designed the program to be completed in three years. It aligns with the Center for Homeland Defense and Security, Naval Postgraduate School. The school uses an "All-Hazards" method for Homeland Security training.
The curriculum encompasses Both Homeland Security and management. Some of the courses include:
Management and Ethics
Organization Innovation and Scenario Thinking
Principles of Research Methods and Design
Leadership Theory and Development
Homeland Security Enterprise
Homeland Security Strategy and Policy
Risk, Resilience, and Innovation in Security Policy
Homeland Security Professional Development
Issues in Public Health and Emergency Planning
The cost per credit for this criminal justice online degree is $598. But students may be eligible for one of several discounts. These may include military discounts, transferred credits, grants, scholarships, and more. For additional information, speak with the school's financial aid office. The school also offers students many career resources, including:
Career Coaching
Resume Writing
Career Planning
Professional Networking
Interview Preparation
Colorado Technical University has been offering online programs since 2000. And the school strives to provide industry-relevant degree programs. This is one of the nation's top online criminal justice phd programs. Students who complete the school's programs will be prepared to enter the workforce with actionable skills. CTUs Criminal Justice Programs have been ranked among some of the highest in the nation by US News & World Report. And the school's Virtual Campus has been rated "Best of the Best" in the Computerworld Honors program.
Accreditation: Higher Learning Commission
Tuition: $13,683
Score: 98.75
#7.
New Jersey City University

Online Doctorate in Civil Security Leadership, Management & Policy
Jersey City, New Jersey
New Jersey City University has a unique doctoral program in criminal justice. They offer an Online Doctorate in Civil Security Leadership, Management & Policy. A total of 51 credit hours are needed to complete this program. Students can select from three different concentrations:
National Security (Homeland Security and Intelligence)
Information Assurance/Cyber Security
Corporate Security
This program is one of the first online Doctoral degrees in Security Studies in the nation. It's a scholar-practitioner degree. And it features a robust research and analysis component. Students prove their mastery of the topics through a dissertation.
The program is selective and offered to 15 to 20 students once a year. It begins in July and lasts three years. While the coursework is online, there are some in-person requirements. For example, you will attend a two-week residency in the summer. And there are four weekends each year where you are required to be on campus. So if you want to pursue the program, you'll need to ensure you're available to attend.
Completing this DSC degree prepares students for prominent security positions in several industries. It also readies them to teach security in a post-secondary institution. The school partners with the Department of Homeland Security. Through this partnership, they provide scholarships, grants, and research projects. NJCU is also designated as a center of academic excellence in intelligence and cybersecurity. Some of the required courses include:
Current Issues in Civil Security Leadership, Management, and Policy
Civil Security Policy/Budget Development and Implementation
Doctoral Colloquium in Emergency Operations & Management
Data Analysis for Civil Security Leadership, Management, and Policy
This Doctoral degree in Security Studies is $1,149.85 per credit. This applies to all students, whether they live in or out of state.
Accreditation: Middle States Commission on Higher Education
Tuition: $13,938
Score: 98.50
#8.
Saint Leo University

PhD in Criminal Justice Online
St. Leo, Florida
Saint Leo University is a private Catholic liberal arts school in Florida. But this non-profit college welcomes students of all faiths. The school offers many online programs, including a phd in criminal justice. This program prepares students to pursue advanced roles in the field. This includes jobs at the state, federal, and local levels. The program will also equip students to teach criminal justice and related subjects. Some of the required courses include:
Transformational Leadership
Critical Issues in Criminal Justice
International Perspectives in Criminal Justice
Qualitative Research Methods
Criminological Theories
Managing Human Resources in Criminal Justice
Quantitative Research Methods
Juvenile Justice
Societal Trends in Policing
Data Analytics Correctional Philosophy and Administration
Global Extremism and Mass Movements
Law, Policy, and Social Order
The Doctor of Criminal Justice (DCJ) is a 60-credit hour program that takes about 3.5 years to finish. There are also two specialization tracks: Education and Homeland Security. The program is highly flexible, allowing students to set their own schedules. Online students can expect the same high-level education they would get on campus. And courses are taught by the same professional instructors. Candidates are required to pay a $250 commitment deposited. But, these funds can go toward their first-term enrollment.
This program is online but requires three short residencies. You'll want to plan for travel if you live out of the area. SLU encourages online students to get involved on campus when possible. The school has many clubs, organizations, events, and more. And remote learners can take advantage of any of the beautiful campus amenities. If you can't make it to campus, Saint Leo has Worldwide Student Services to enrich your online experience. They include virtual advising, career services, and many other opportunities.
No matter which phd in criminal justice track you choose, you'll develop professional skills related to:
Teaching at the graduate level in post-secondary institutions
Knowledge of dealing with complex issues in criminal justice
Advancing understanding and knowledge in the criminal justice field
Accreditation: Southern Association of Colleges and Schools Commission on Colleges
Tuition: $15,218
Score: 98.25
#9.
Northcentral University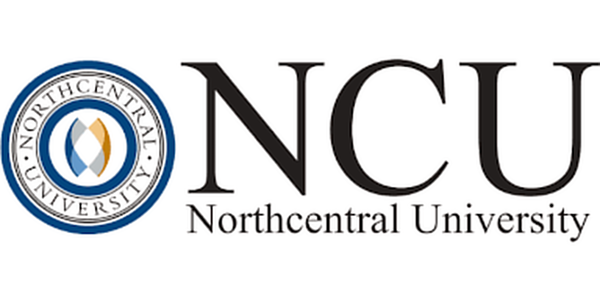 Online Doctor of Criminal Justice
San Diego, California
Northcentral University is another one of the top nonprofit schools in the nation. It was founded in 1996 with a 100 percent online strategy. About 10,000 students across the world attend NCU. And the school offers over 40 master's and doctoral degree programs online. Currently, the school offers a Doctor of Criminal Justice degree online. A total of 54 credit hours are needed for completion. And it's designed to be finished in approximately three years.
This online Ph.D. criminology program is an excellent beginning to various criminal justice professions. There are four specializations within this program:
Homeland Security
Policing/Law Enforcement
Public Administration
Organizational Leadership
The online program is highly flexible. And students can complete assignments online whenever it is convenient. The school offers year-round enrollment, allowing participants to start every Monday. Additionally, there are no group projects or residency requirements. This enables students to live anywhere in the world while attending NCU. The school's innovative one-to-one learning model offers personalized attention. That way, online students get the support and guidance they need. You'll take 18 courses in all. Some of these include:
Theory in Justice Administration
Public Personnel Administration
Ethics and Criminal Justice
Public Budgeting and Finance
Management Issues in Justice Agencies
Strategic Planning and Implementation in Criminal Justice
Qualitative Research Design and Methodology
Quantitative Research Design & Methodology
Statistics I
Northcentral is part of the National University System. The system also includes City University of Seattle and National University. National University System uses programmatic pathways. This method allows students to build on their degrees with specializations. Thus, they save time and stay ahead in their fields of interest.
Northcentral maintains a 100% doctoral faculty. Most instructors have obtained their educations in the fields in which they teach. f you're new to online learning, check out Northcentral's Guide to Doctoral Education
Accreditation: WASC Senior College and University Commission
Tuition: $16,881
Score: 98.00
#10.
Nova Southeastern University

Online PhD in Criminal Justice
Fort Lauderdale, Florida
The next program on our list is an Online Ph.D. in Criminal Justice. It's offered through Nova Southeastern University in Florida. Students in this online Ph.D. criminology program will study the criminal justice system and prepare for various career paths within the profession. The Nova Southeastern University CJ program was designed by the Fischler College of Education and School of Criminal Justice.
A total of 60 credit hours are needed to complete this phd in criminal justice. The cost is $1,170 per credit hour. Applications are accepted online throughout the year. Students at Nova Southeastern University can also choose from three concentrations:
Organizational Leadership
Behavioral Science
Juvenile Justice
This program features a flexible online curriculum designed for working students. The interdisciplinary approach is designed to teach students how to:
Address problems in the criminal justice system
Develop societal solutions to control crime
Understand the causes of crime
Identify patterns of criminal behavior
You can choose from online and hybrid programs at Nova Southeastern University. These programs allow you to complete assignments, exams, and lectures when it's convenient for you. There are no special technical skills needed to participate. As long as you have a computer and internet access, you can get started. The school has a user-friendly learning platform and plenty of remote support whenever you need it.
There are several required courses, plus those related to the specializations. Some of these include:
Theories of Crime
The Police and Society
Criminal Law, Procedure, and Individual Rights
Gender Violence: Domestic Violence & Sexual Abuse
Mental Health Courts and Therapeutic and Restorative Justice
Sexual Offenders
Psychological Issues for Children and Adolescents in the Legal System
Contemporary Challenges in Juvenile Justice Leadership
Legal and Ethical Issues in Juvenile Justice
Criminal Justice Organization and Management
Ethical Practices in Criminal Justice Leadership
Current Trends and Issues in Criminal Justice Organizations
Nova partners with school districts around the country to offer employer tuition discount programs. Students can make an appointment with a financial aid counselor for the details.
Accreditation: Southern Association of Colleges and Schools Commission on Colleges
Tuition: $21,153
Score: 97.75
#11.
Saint John's University

Doctor of Professional Studies program in Homeland Security (DPS)
Queens, New York
St. John's University was one of the first nonprofit colleges to offer an online doctoral Homeland Security program. It's a 78-credit program that participants can complete on-campus or online. It takes approximately three years from start to finish. And students need to maintain a G.P.A. of at least 3.0 throughout the program. The program will prepare students for high-level roles in:
Local, state, and federal government
Public and private security industries
Law enforcement agencies
Higher education institutions
Other non-governmental organizations
The school uses Blackboard as its online learning management system. Students can log on at their convenience and attend virtual classrooms. This is where they interact with their classmates and the school's distinguished faculty. This is also where the instructors post lectures and assignments. The program teaches actionable and practical skills for both here and abroad. These Homeland Security skills include:
Research methods
Solving real-world security challenges
Building and managing teams
Thinking both critically and analytically
Understanding local, national, international, and organizational security issues
Emergency and disaster preparedness
The program has some features unique to St. John's. For example, the school has a new Homeland Security and Emergency Management Lab. And they also have a Cyber Security Lab. These labs offer state-of-the-art simulations and security exercises. Plus, the website has tools, technology, and an extensive library of resources. Some of the courses in this popular program include:
Police and Homeland Security Leadership
Migration and Border Security
Criminological Theory
Intelligence for Homeland Security: Organizational & Policy
Critical Infrastructure: Vulnerability Analysis and Protection
Ethical Leadership
Homeland Security – Enterprise Risk Management
Disaster Management I: Preparedness and Response
Disaster Management II: Operational Continuity and Recovery
Theories and Concepts of Security Issues in Global Security
U.S. Constitution and Homeland Protection
The D.P.S. in Homeland Security(D.P.S.) has two formats. Students can attend in person or online. The on-campus program is for students ready to pursue a full-time criminal justice degree. The online criminal justice program is more flexible. It is a part-time remote program designed for working professionals. However, students must attend compass for residency one week per year. All students receive academic advisement.
Accreditation: Middle States Commission on Higher Education
Tuition: $33,030
Score: 97.50
Why Pursue an Online Ph.D. in Criminal Justice?

Roughly 181,000 students complete a doctoral degree each year. This may seem like a lot. But compared to master's degrees (805,000) and bachelor's degrees (1.96 million), it's pretty small. Individuals with a Ph.D. represent an elite group of scholars. When you pursue an online criminal justice degree, you'll be considered an expert in your field. You may also earn more money and achieve professional goals others cannot.
What's the Difference Between a Traditional Degree and an Online Degree?
First, let's look at what is not different about a criminal justice online degree. An online degree program is basically the same as what you would complete on campus. The only difference is that you complete your coursework remotely. Generally, you will have the same professors and instructors that teach on campus. And you'll work through the same curricula. Upon graduation, your diploma will look like everyone else's. And there is no mention on your paperwork that you earned your degree online.
The essential differences are in course scheduling and the pace of the program. When you attend classes on campus, you have a certain number of courses. And they must be completed by a specific date. With an online program, these dates are usually more flexible. So you are not confined to the exact timelines as students on campus. This allows you to complete your studies at your own pace. Naturally, there are some deadlines. But they are much less restrictive.
For Those With a Career
This flexible style is excellent for those already working a full-time job. Instead of rushing from work to campus and then home, Students can complete assignments more leisurely. Essentially, with most online criminal justice programs, you create your own schedule. But, more importantly, you can attend college without having to sacrifice your career.
For Those With Families
Online criminal justice programs are ideal for those with family obligations too. Many older, nontraditional students already have children or other responsibilities. This can make it challenging to attend campus classes full time. And if you do, it can make it hard to enjoy enough time with your family. With online degree programs, you don't need to choose between family and school. You'll still be busy, of course. But you can customize your schedule to fit everything in.
For Those Who Need a Different Pace
Going at your own pace also means you can complete your program as fast or as slowly as you want. Those who want to earn a degree quicker can simply do the coursework more quickly. Students are not held up by their classmates or a traditional semester system. If you need more time, that's okay too.
Are Online Degree Programs Credible? Are They Accredited?
One of students' primary concerns about pursuing an online degree is credibility. This is understandable. Many for-profit schools have a reputation for some pretty bad habits. In the past, these "diploma mills" have tainted the concept of online degrees. Additionally, many of these schools are not even accredited.
We have verified all of the schools we feature on Nonprofit Colleges Online. Each nonprofit school is accredited by a national or regional accredited institution.
Accreditation is vital when seeking out the best phd in criminal justice. When a school is accredited, a third-party agency has reviewed it thoroughly. These accrediting bodies look at the school's programs in detail. And they ensure specific criteria are met. They examine the quality, rigor, and other factors before awarding accreditation. Many employers will not consider candidates who have not attended an accredited college.
See Also: For Profit vs. Nonprofit Colleges
How Long Does It Take To Earn a PhD in Criminal Justice?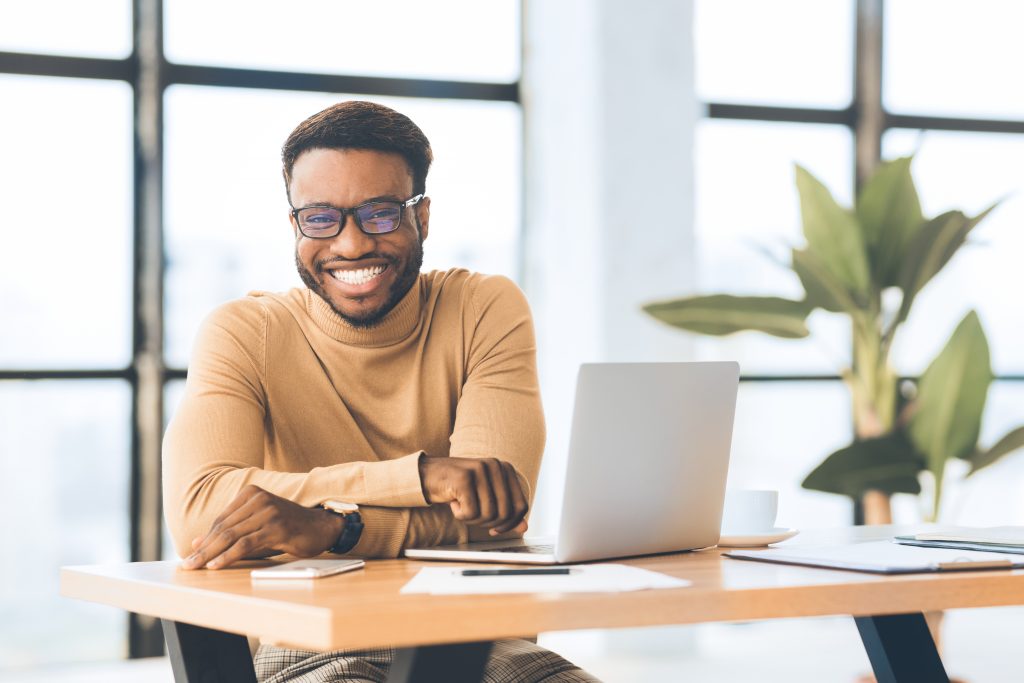 The number of credits needed to complete an online doctorate in criminal studies can vary. As you may have noted, there is a considerable difference between each school's requirements. The amount needed may be anywhere from 50 to 100. However, 60 credit hours seems to be about average. These programs can generally be completed in two to four years for students enrolled full time.
Of course, full-time enrollment may not always be practical for working professionals. That's okay too. With many online programs, you can take as much time as you need.
Are Online Degree Programs Eligible for Federal Financial Aid?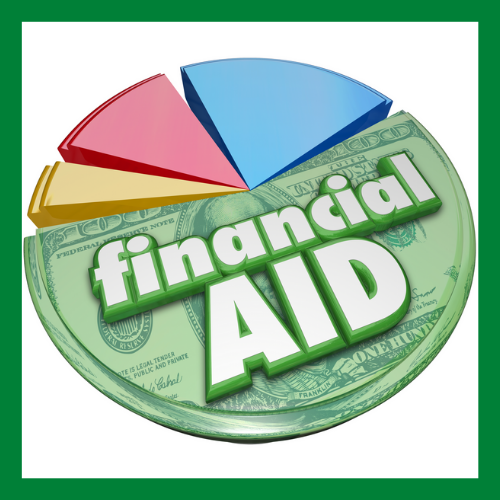 College can be expensive, and you may be concerned about tuition costs. But even if you attend school online program at a nonprofit, accredited college, you can still get federal financial aid. It is a common misconception that online students are somehow not eligible for financial assistance. But the truth is just the opposite.
Schools structure the process of getting assistance the same for online and on-campus students. So rest assured, you can still get all the financial aid you are entitled to. That includes loans, grants, work-study programs, and scholarships too. In fact, some scholarships are dedicated specifically for students attending online programs!
Check out the Top 50 Scholarships for Online Students. 
Many nontraditional students assume they earn too much money to qualify for federal financial aid. However, you should always complete the FAFSA to determine your eligibility. You should also reach out to the college's financial aid department. In many cases, prospective students think they are not eligible for help. Yet, often, the aid is available. Be sure to apply for everything well in advance so you can budget accordingly.
What Can You Do With a Ph.D. in Criminal Justice?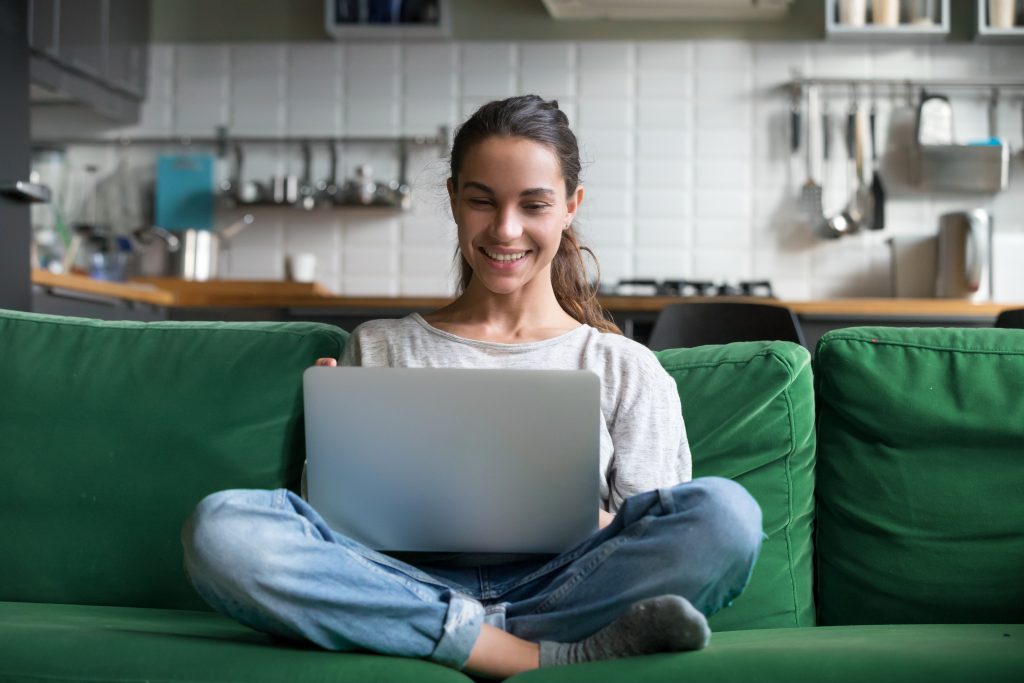 The world is changing, the crime rate is up, and public safety is vital. Professionals in criminal justice are desperately needed. As a result, there are more careers in criminology than ever before. And the criminal justice system field keeps on growing.
Earning a phd in criminal justice is a big commitment. But it's also a considerable achievement. Many professionals have already achieved a master's degree in the field. Some are ready to pursue this final path in their educational journey.
Leaving a lucrative career to attend college may not be a practical choice. However, with online programs, you don't need to suffer a loss of income. Instead, you can continue working while earning your Ph.D. in criminal justice online. In many colleges, doctoral students can conduct research within their current place of employment. This allows them to do fieldwork in the role they already have. There are many places to go with phd in criminal justice. In this next section, we'll discuss a few of them.
Want To Learn More? See What Can I Do With an Online PhD in Criminal Justice?
Criminal Justice Education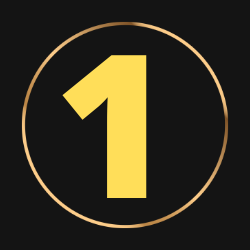 One of the most popular careers for those with a phd in criminal justice is instructing. This terminal degree qualifies individuals to teach criminology at the college level. Criminal justice is one of the most sought-after college degrees of our time. And institutions are trying to keep up with the demand for criminal justice online programs. There is a fierce need for professors in the field, so there are many opportunities for careers in academia.
Those who pursue a teaching career in criminal justice might find themselves filling various other roles. These include writers, researchers, and education administrators.
The average annual salary for a criminal justice professor is $77,000-$249,000. Pay depends on location, experience, and the individual college. Here are some other research and education jobs for those with a Ph.D. in criminal studies:
| | |
| --- | --- |
| Writing and Lobbying Policies | $74,000-$203,000 |
| Senior Researcher | $63,000-$146,000 |
| Associate Professor | $82,000-$101,000 |
| Instructional Designer | $51,000-$110,000 |
| Educational Administrator | $38,000-$124,000 |
Law Enforcement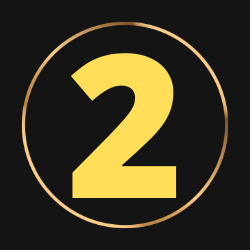 Law enforcement is the most well-known career path for criminal justice graduates. There will always be a need to keep communities safe. Advancing in law enforcement is an excellent reason for pursuing a Ph.D. in criminal studies. You can move into roles requiring more expertise depending on what you choose.
For example, forensics is a fast-growing area of law enforcement. But there is still a large void in the number of trained experts. Pursuing a Ph.D. in criminal justice online can give you the experience and training to fill this role. Forensic investigators make up to $162,000 annually.
There is fierce demand in other areas of law enforcement too. This table lists some additional high-level careers in this sector:
| | |
| --- | --- |
| CIA Agent | $97,000-$504,000 |
| Criminal Investigator | $48,000-$146,000 |
| Forensics Analyst | $41,000-$140,000 |
| Police Chief | $47,000-$130,000 |
State and Federal Agencies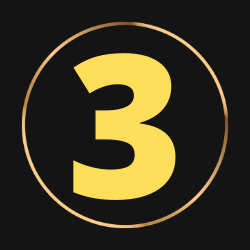 Since 9/11, there has been a drastic increase in the number of state and federal agencies in the US. There has also been a marked increase in online phd criminal justice programs. Opportunities are available for professionals in branches like:
National Security Agency
Department of Homeland Security
Internal Revenue Service
Federal Bureau of investigation
Secret Service
Prisons and Jails
Criminal Justice Ph.D.s can find jobs in administration, investigation, forensics, leadership, and more within these agencies. In addition, working within these agencies can provide you with a stepping stone to high-level positions. It can even prepare you to go into politics. Some of the jobs and salaries within these agencies are listed below.
| | |
| --- | --- |
| Secret Service Agent | $89,000-$188,000 |
| DEA Agent | $18,500-$200,000 |
| NSA Agent | $20,000-$152,000 |
| Fraud Investigator | $41,000-$95,000 |
| Policy Analyst | $45,000-$86,000 |
| DHS Agent | $63,000-$190,000 |
| FBI Agent | $42,000-$116,000 |
See Also: Online PhD in Homeland Security
Private Cybersecurity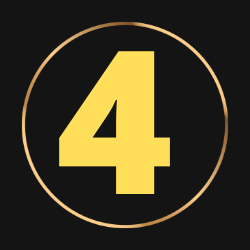 Most of the growth in private security comes from the ever-increasing demand for cybersecurity experts. As a result, the private security industry has experienced phenomenal growth over the past decade. According to Forbes, this sector is worth over $200 billion. With so many businesses moving to online operations, it's easy to see why it's growing so rapidly.
For example, one of the top careers in criminal justice is Information Security Analyst. Cybersecurity analysts make between $54k – $116 annually. For this position, the Bureau of Labor Statistics projects a 33 percent growth in the number of available jobs through 2030. This is much higher than the average for all industries. A criminal justice phd online program can open the door to high-paying freelancing in this field as well.
Related: Best PhD in Cyber Security Online: Students Before Profits
There are many career paths in cybersecurity that have similar projections. Here's a look at the top-paying jobs in this sector:
| | |
| --- | --- |
| Information Security Engineer | $67,000-$175,000 |
| Chief Information Security Officer (CISO) | $89,000-$227,000 |
| Ethical Hacker | $110,000-$176,000 |
| Network Security Architect | $98,000-$194,000 |
| Security Sales Engineer | $44,000-$201,000 |
This concludes our ranking of the top online phd in criminal justice programs.
NPCO Staff