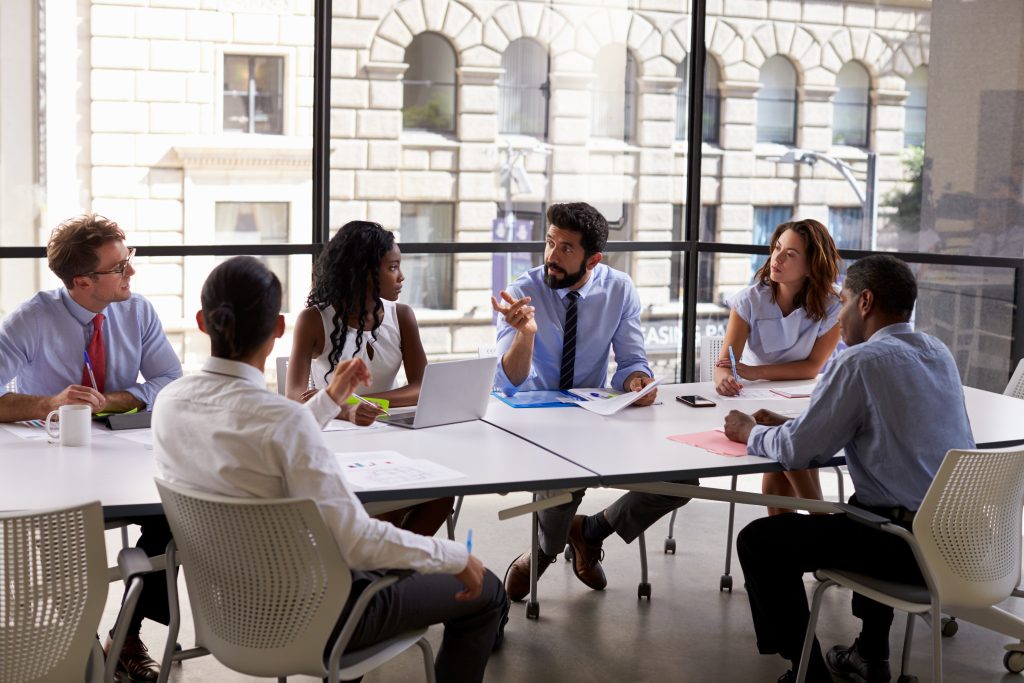 Should you get an entrepreneurship business degree? Or would a business entrepreneurship degree be better? Is entrepreneurship a major?
What is the difference between business and entrepreneurship? Is there a difference? And if so, which degree is right for you? This article will clear up the confusion so you can choose the best program for your needs.
Featured Programs
Entrepreneur Business Degree vs. Business Entrepreneur Degree
Did you enjoy business classes in high school? Maybe you were a member of DECA or another business-related club. Or perhaps you've always had an entrepreneurial streak. Are you constantly thinking up great new side gigs and ways to make money?
As your high school years are coming to a close, it's time to decide on the next steps. Choosing an undergraduate degree might seem daunting. This is especially true when certain degrees seem so similar. Two programs often considered similar are the bachelor in business and the bachelor in entrepreneurship programs.
Choosing an online bachelor's in entrepreneurship or online bachelor's in business can be a tough choice. But in reality, there are some clear differences between the degrees. Once those are examined, selecting the right program will be a breeze.  Below, let's compare business and entrepreneurship degrees.
Bachelor of Business
A bachelor in business is a generalized degree in business. Rather than focusing on a specific aspect of business (like marketing or accounting), this degree is broader. A business degree is designed to provide general knowledge of the various aspects of business.
This difference can be seen most in a bachelor's in business degree curriculum. These programs focus on teaching students the different functions of a business. For example, students will likely take management, finance, accounting, or marketing courses. They may even take a course in entrepreneurship. But these classes are only smaller pieces of the pie that make up a business program.
Another critical component of a bachelor of business is that it teaches students the skills to enter an existing business. For example, students might study essential human resources and organizational behavior topics. Or they may study operations, finance, and other areas integral to the day-to-day function of a business. Often, business students can choose to specialize in a particular area. Still, if you go for a straight-up business degree, you'll get a broad view of the field.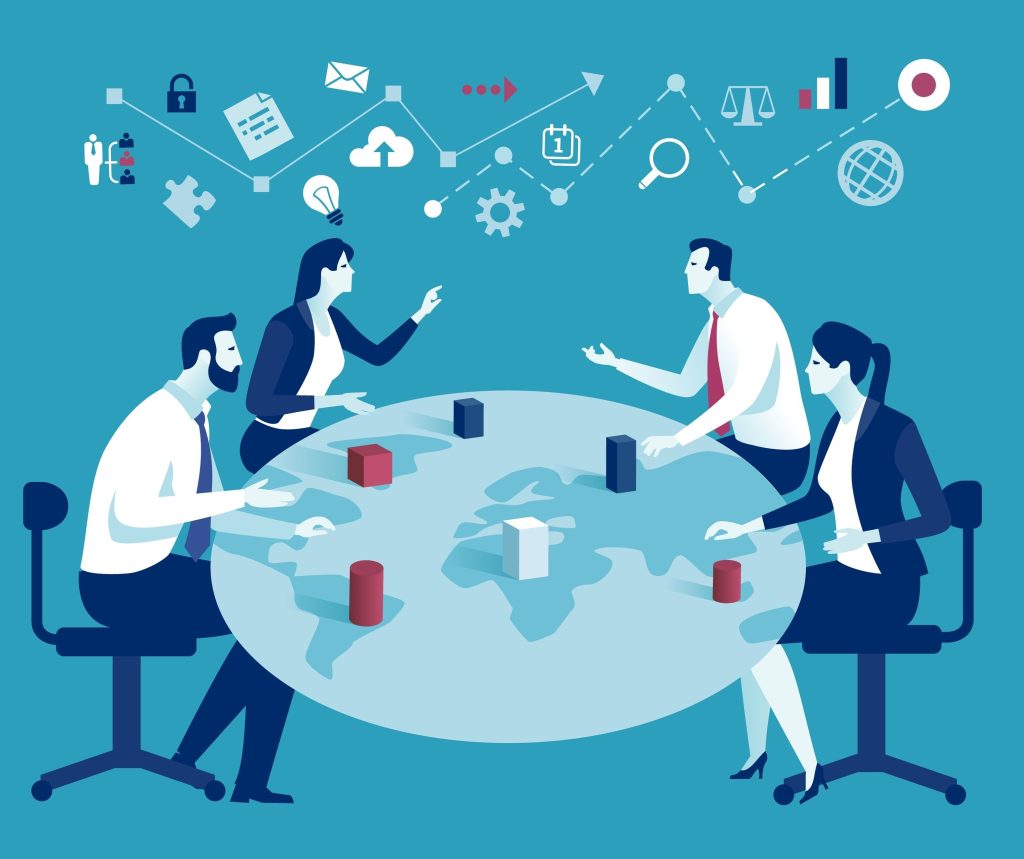 Career Paths for Business Majors
A bachelor's in business degree is broad in scope. So it often affords a lot of latitude when applying for different jobs. For example, those who complete a bachelor's in business are equipped for a wide range of entry-level positions in business. This is one of the most significant advantages of a business bachelor's degree. For example, you might start in accounting, marketing, management, or many other roles. But you'll have the skills to easily move into other positions if you desire.
This type of degree is highly recommended for those still unsure of what they want to do within the business field.
Sales Manager
Sales is one of the higher-paying career paths for those with a bachelor's in business. Sales managers are in charge of staffing and organizing a sales team. This could be one of the most vital roles in any particular company. As a sales manager, you ensure your staff has the skills and resources needed to meet the organization's growth goals.
Financial Manager
A financial manager oversees a business's financial health and well-being. These positions are vital to helping executives plan the future path of a business. This career path is an excellent option for those who enjoy finance-related courses within their degree.
Operations Manager
As an operations manager, you will see to the day-to-day operations of a team of employees. This career path focuses on maintaining the most critical aspect of a business—its human capital. Operations managers take part in the hiring and training of new employees. And they are instrumental in ensuring projects happen on time and on budget.
Advertising/Marketing Manager
As an advertising or marketing manager, you'll focus on attracting new clients to a business. In this role, you will leverage the marketing skills you gained through your business program. Then, you will help identify markets most suitable for a product or service.
Who Is a Bachelor's in Business For?
A business degree is ideal for those who want to get into business but are still deciding what to specialize in beyond that. Some people would prefer to leave their options open to pursue a variety of fields. Others would rather be a jack-of-all-trades for a bit. The bachelor in business is for those who want a solid foundation in business practices. This foundation can then serve as a landing point for many career paths. And it still leaves the option to pursue an advanced degree (such as an MBA) later.
Bachelor of Entrepreneurship
A bachelor's in entrepreneurship is a type of business degree. Therefore, it might be called by many names. For example, different schools may label entrepreneurship programs with titles like:
Entrepreneurial Business Degree
Business Degree in Entrepreneurship
Degree in Business Entrepreneurship
However, no matter what they are called, business degree entrepreneurship programs differ from general business degrees.
What Is Business Entrepreneurship?
Think of entrepreneur degree programs as more specialized programs within a business degree. Students earning a bachelor's in entrepreneurship will take many of the same courses found within a business degree. But an entrepreneurship program focuses heavily on business development and growth. Coursework may center around starting a small business. It may even emphasize a specific product or service.
Students pursuing an entrepreneurial degree acquire the skills to take a business plan from a dream to reality. This means learning how to:
Create an effective business plan
Attract investors
Execute a new business idea
Run a small business
Many entrepreneur business degrees focus on moving beyond theoretical concepts. Instead, they help students develop their own business plan or idea they can take with them beyond graduation. Therefore, finding a program that offers students skills to start their own small business can be invaluable.
Business and entrepreneurship obviously go hand in hand. But an entrepreneurship degree may feel like a more "creative" endeavor. It's about coming up with big ideas and turning a small business plan into something extraordinary. Of course, degrees in entrepreneurship will impart general business and technical skills. However, they are typically related to launching a new business from the ground up.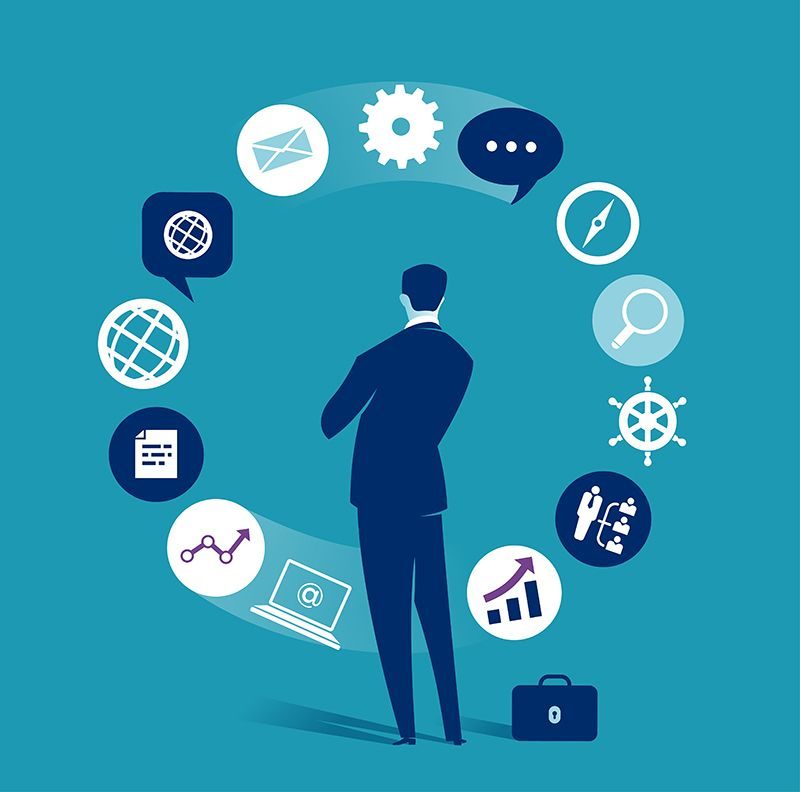 Career Paths for Entrepreneurship
With degrees in entrepreneurship, the focus tends to be narrower. But that doesn't mean there are fewer career options. On the contrary, both business and entrepreneurship degrees can open up a vast range of opportunities. The most obvious career path is that of the entrepreneur. With an entrepreneur degree, students have the skills to start a new business and be their own boss. They may develop a new product or service or take over an existing small business.
Here are some less obvious career paths that students with an entrepreneurial degree will be able to consider.
Business Development/Recruiting
Business development or recruiting is exciting since it relates to guiding a company's future. In business development, you help grow the business by finding other companies to partner with. Recruitment positions are similar. You will find new people to bring fresh ideas and perspectives into an existing business.
Business Consultant
Those with entrepreneurial degrees know what it takes to start a small business and generate income and ideas. Many graduates use this knowledge to help other businesses flourish. Rather than join an existing company or create a new business, they become independent consultants. They may work with many companies. With each, they will help assess the organization's business plan and goals.
C-Suite Management
An entrepreneurship degree often helps graduates find roles in executive or c-suite positions. It could be working as a CEO, CFO, or some other chief officer. Whatever the role, business and entrepreneurship graduates have what it takes to guide a business toward a brighter future.
Business Reporter
Many students with a bachelor's in entrepreneurship find work as business reporters. In this career path, your inside knowledge of business helps you communicate related news to others. This is a great way to use your entrepreneurship degree skills if you are between careers.
Who Is a Bachelor's in Entrepreneurship For?
A bachelor's in entrepreneurship program is for anyone who wants to focus on creating and developing new businesses. If you wish to start a business or grow an existing small business, a bachelor's in entrepreneurship degree is an excellent choice. You may miss out on more focused courses like finance or accounting. But you will develop skills helpful for overall business development.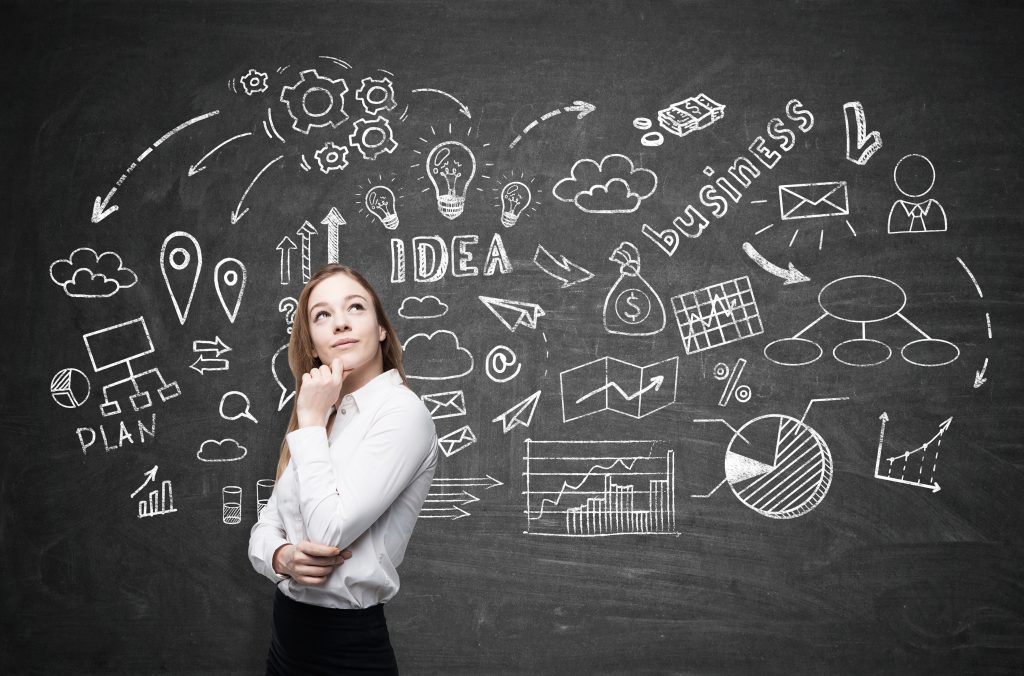 Business and Entrepreneurship
There are some helpful things to remember when thinking about business and entrepreneurship degrees. First, a business degree is a more generalized degree. Students who complete a business degree learn business theory and the various functions of a business. They will take courses in accounting, marketing, finance, operations, and more. If you are still determining what career is right for you, a bachelor's in business degree is a solid choice.
However, some individuals are more interested in the entrepreneurial side of things. For example, they may wish to start a small business or help an existing one grow. In this case, a bachelor's in entrepreneurship may be a better option. This degree teaches students how to develop business ideas, create a business plan, and find investors.
The Bottom Line
When considering business and entrepreneurship degrees, remember that both can prepare you for a variety of career paths. Often, students can get paralyzed by the fear of not picking the right degree program. As a result, choosing between entrepreneurship and business degrees can seem daunting.
However, rest assured that if you're interested in a potential career in business, then a bachelor's in entrepreneurship and a bachelor's in business are both great options. While they both have some pros and cons, earning either of these degrees will prepare you to enter the workforce and embark on a successful and exciting career!
NPCO Staff
Related:
Online Master's in Small Business/Entrepreneurship
Online Doctor in Business Administration Programs