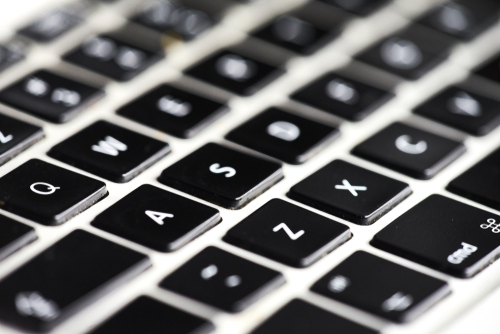 Working towards completing one of our top Master's degree in English or Creative Writing in order to break into the film industry as a screenwriter? Exploring different types of writing as you work on one of our best Bachelor's degrees in English? Writing screenplays can be challenging as they have a large amount of formatting requirements. We've compiled a list of some of our favorite screenwriting applications in order to help you to complete your first screenwriting assignment.
Featured Programs
Reviewing the Best Screenwriting Software Available
Available through the Adobe Creative Cloud suite of applications, Adobe Story allows students to use the power of the cloud to develop screenplays and scripts. Adobe Story can also be used to create production reports and schedules based upon scripts in order to help with post-production. This application also features a wide variety of different templates and formatting options to choose from in order to allow students to create scripts that fit industry-standards.
A newer option for screenwriters, Celtx has quickly become a very popular option among screenwriting software. Celtx offers its base application for free which gives people access to basic scriptwriting functionality. The Celtx software is web-based and is accessed by users via a browser giving students access to the software from any capable Internet browser. For added functionality, students are able to upgrade to a variety of different monthly subscriptions that offer support for Feature Length film planning and Episodic Project Development.
The industry-standard, Final Draft is the most popular screenwriting software on the market. Used by some of the best screenwriters in the industry, Final Draft is the best-selling screenwriting software across Mac, Windows, and iPad. Final Draft includes a myriad of features including over 100 different templates of different screenplays, stage plays, and more to help students learn proper formatting conventions. In the latest version of the software, users are able to collaborate with writing partners in real-time, as well as create Story Maps, Beat Boards, and Alternate Dialogue.
Developed by the Write Brothers, Movie Magic Screenwriter is one of the older screenwriting applications with a very robust feature set. Movie Magic Screenwriter features over 100 different templates for screenwriters to choose from when formatting their work. The Movie Magic Screenwriter applications every easy to use and also allows users to collaborate with writing partners through their iPartner feature. Users are also able to generate a variety of different reports and documents based upon their completed scripts.
Not limited to just screenwriting, Scrivener is a writing application that supports a variety of different types of long-form writing including scriptwriting. Users of Scrivener are able to use the Corkboard and Outliner feature of Scrivener in order to provide structure and plan their ideas before applying it to their screenwriting. The dedicated screenwriting application within Scrivener, while not as robust as some of the other options on the list, offers a wide array of organizational features that some writers may find enticing.
These are just some of the variety of screenwriting applications available to students. All of them offer trial versions and we suggest that students try different applications to find the one that best suits their needs.