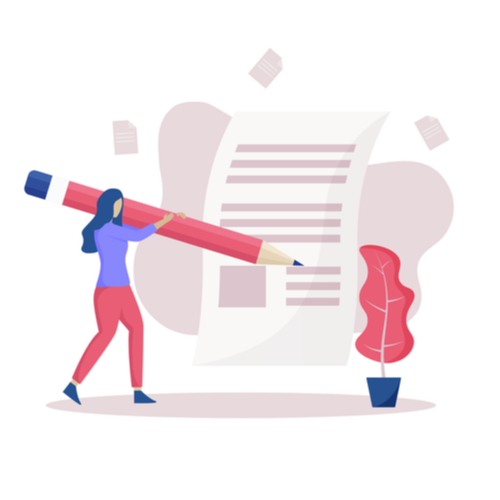 When working towards completing one of our top Master's degrees in English or one of our best Bachelor's in English, students are required to complete a large number of writing assignments on a tight deadline. Couple that with the endless amount of distractions found on the Internet, it can often be very challenging for students to sit down and focus on their writing without checking social media or finding other distractions online.
To help with this problem, we've created a list of some of our favorite distraction free writing apps. All of these applications are designed to shut out other distractions on their computer in order to allow students to focus on writing. If you're interested in developing a customized distraction-free writing app or enhancing existing solutions, consider exploring options with specialists, such as hiring app development companies Sydney to bring your vision to life.
Featured Programs
Reviewing Our Favorite Distraction Free Writing Apps
Described as your own "private writing room" OmmWriter Dana shuts out a lot of the distraction that can come with writing on a computer. This application uses a "pay what you want model" with a current minimum of $7.11. Focusing on single-tasking, the application operates in fullscreen and offers a variety of different backgrounds, audio tracks, and keystroke sounds that allow the user to customize their own "personal writing room"
Write! – $19.95
Designed to cut out a lot of the distraction that comes with other writing applications, Write! uses a tabbed interface to allow users to jump between different documents within the applications. Write! incorporates additional features like auto-complete, intelligent spellchecking, and various types of counters in order to help with writing. The application also supports Auto-Save so users do not need to worry about saving their progress, all they need to do is write.
Available for Chrome, Writer is a barebones, distraction-free writing application. Based off of the Material Design aesthetic created by Google, the application provides a stripped-down writing environment. Offering full-screen capabilities, alternate fonts, and Night Mode, users are able to customize their experience within the application to best suit their needs. This application also includes both a word and character count.
Going beyond offering just a distraction-free writing environment, Hemingway Editor's main feature is a robust set of tools designed to increase the quality of your writing. The application will highlight sentences that are too wordy, written in passive voices, contain adverbs, and include dull or complicated words. The application is able to also format your text as well as publish it to WordPress or Medium. A browser version of this application is also available for free with limited features.
One of the most feature-rich distraction-free writing applications, Ulysses first and foremost offers a writing environment that leverages current MacOS design standards in order to provide a clean and elegant writing interface. The application is designed to be keyboard navigated and uses a markup-based system formatting to ensure that the writers' keyboard never has to leave the keys. This application also supports a Typewriter Mode that displays only the current line of text in order to ensure complete freedom from distraction
While a large amount of different distraction-free writing applications are available, these are just some of the applications that we found to be best. We hope that these applications will help students to focus on their writing assignments and be more productive with their work.