Are you considering a doctoral degree in public health? A doctorate in public health can be your gateway to leadership roles in the public health sector. It's the most advanced degree you can earn in the field. And it's designed to give you a deep knowledge of the practices and principles of public health. At Non-Profit Colleges Online, we've ranked some of the top online doctoral degrees. We feature not-for-profit schools that put students before profits and education before the bottom line. This post will explore five excellent online doctoral degrees in public health. Let's get started.
Featured Programs
What Is the Difference Between a Doctorate in Public Health and a PhD in Public Health?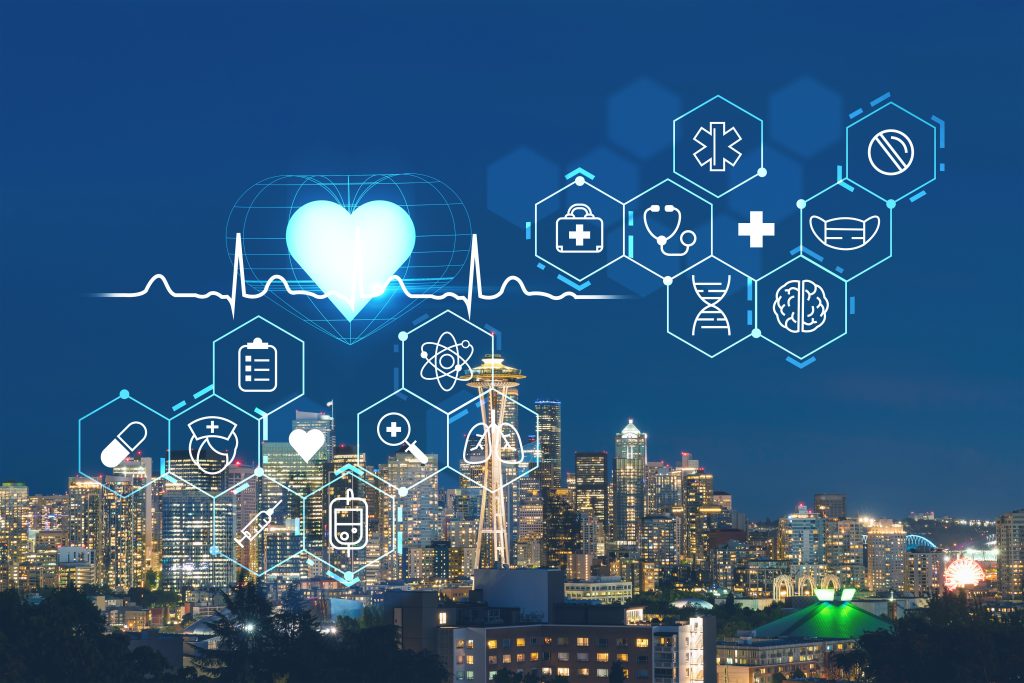 In this article, we cover online PhD and Doctoral programs in public health. So, what's the difference between these two degrees?
Unraveling the Doctorate in Public Health
Like all doctoral programs, a doctor of public health (DrPH) is a terminal degree. This means it's the highest level of academic achievement you can aspire to within a given field. A DrPH is designed for those who want to pursue leadership positions in public health. This includes public health practice, administration, policy, etc.
An essential facet that sets apart a DrPH program is its emphasis on applied practice. Instead of being theory-oriented, it focuses on implementing strategies into real-world situations. This includes refining policies, programs, or interventions related to various public health issues. The ultimate aim here? To translate complex data into actions that drive superior healthcare decisions.
A DrPH program typically takes 3-5 years to complete. It involves coursework, research, and a dissertation. It's designed to teach students how to lead and manage public health programs and organizations. Some of the topics covered in a DrPH program may include:
Epidemiology
Biostatistics
Health Policy and Management
Environmental Health
Global Health
Community Health
DrPH students may also have the opportunity to specialize in a particular area of public health. This could include infectious disease control, health equity, health promotion, and more. After completing a DrPH program, graduates are prepared to take on leadership roles in various organizations. This includes public health organizations, government agencies, non-profits, and other settings. They may work in a number of roles, which we will discuss later on.
Do you want to elevate your public health career? Consider an online doctorate in public health online. You'll transform complex data into actionable strategies and emerge as a leader ready to make a real-world impact.
What Is a PhD in Public Health?
A PhD in public health is also a terminal degree. However, unlike a DrPH, a PhD primarily focuses on research and scholarship in the field. A PhD in public health typically takes 4-5 years to complete. Like a DrPH program, it involves coursework, research, and a dissertation. However, the curriculum is focused more on theory. It's designed to give DrPH students an overall understanding of public health practices. But it provides them with the skills to conduct original research. Thus, they can contribute their knowledge to the field of public health. With an online PhD in public health online, graduates are prepared for careers in public health research and academia. Those with a PhD in public health online may work as public health researchers, professors, or consultants, among other roles.
Are you a public health professional with big ideas? Do you want the chance to conduct original research and make a meaningful contribution to the field? Consider pursuing an online PhD in public health.
The differences between a DrPH and a PhD in Public Health are clear. The DrPH is a professional degree. It focuses on public health practice and leadership. The PhD is an academic degree focusing on public health research and academics. Choosing between a DrPH and a PhD in public health depends on your career goals and interests. A DrPH may be the best option if you want to pursue a career in public health practice, policy, or administration. But if you're more interested in a career in education or health research, a PhD is a solid choice.
You may also be interested in the Best Online MPH Programs.
Perks of Opting for an Online PhD or Doctorate in Public Health
The world is your oyster with online education, and a doctorate in public health is no exception. This flexible mode of study opens doors to numerous benefits that are hard to ignore.
Flexibility at Its Best
An online DrPH program breaks the shackles of time and place constraints, offering flexibility like never before. You can tune into classes from anywhere, anytime – all you need is a reliable internet connection. Online doctoral programs are perfectly suited if you're a working professional aiming to climb the career ladder. And you won't need to hit pause on your current career or other commitments.
Diverse Learning Resources & Global Expertise
An online DrPH program opens up gateways to resources not bound by geographical limitations. This type of experience can enrich your learning experience beyond measure. You'll connect with faculty members and fellow students across the globe. You will also be introduced to diverse perspectives on public health issues from wherever you happen to be.
Cost-Effective Education Solutions
Online programs tend to be more affordable than traditional campus-based programs. You'll save on housing and commuting costs. And many institutions offer competitive tuition rates for online graduate students. This makes an online DrPH program more financially appealing.
Tailored Learning Experiences Just For You
Besides these perks, some learners absorb knowledge better in a virtual classroom. The ability to review materials at your pace gives you freedom over your academic journey. This makes an online degree highly advantageous in today's fast-paced lifestyle.
An online doctoral degree in public health offers unparalleled flexibility. Not only is it cost-effective, but you'll have access to diverse global resources. It's an ideal choice for busy professionals aiming to advance their careers without putting their lives on hold.
Typical Coursework for a Doctorate in Public Health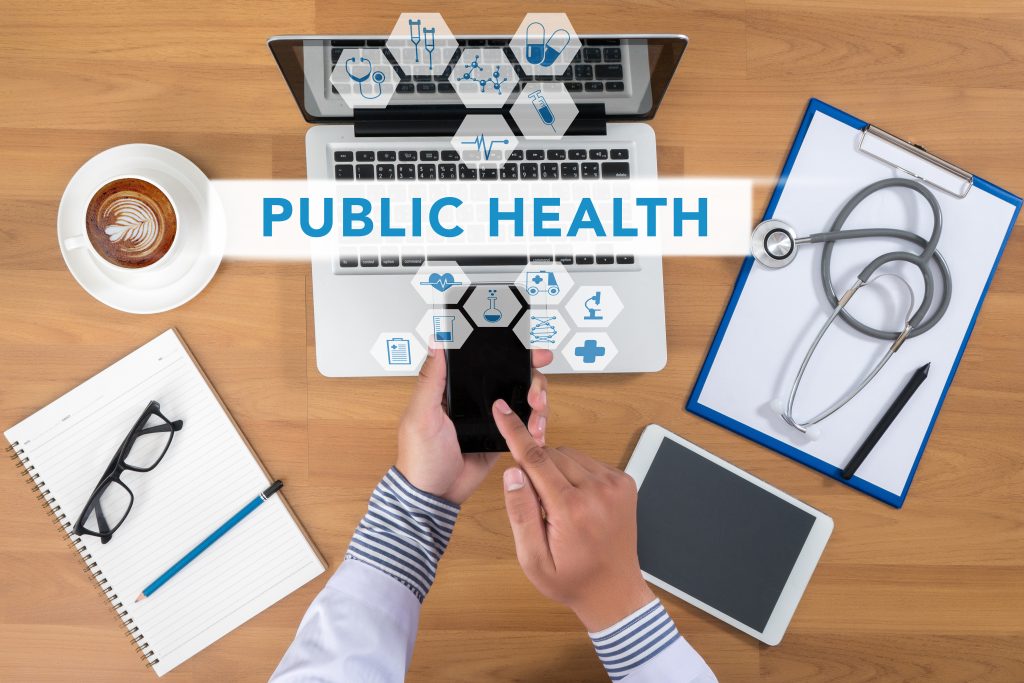 A doctorate in public health is no small feat. An online DrPH program is academically rigorous. However, advanced qualifications in public health can help you meet your professional goals and earn a great living. Let's explore some of the most common areas of study.
Epidemiology: Understanding Disease Patterns
The first step on this journey involves diving into epidemiology. This is the study of disease patterns among populations. You'll learn about how diseases spread and ways to control them. This is vital knowledge when it comes to shaping effective public health strategies.
Biostatistics: Decoding Data
As a DrPH or PhD student, you will also delve into biostatistics. This is where you will learn statistical methods for medical research and public health analysis. These courses help decode complex data related to population trends. And they will help you learn to evaluate the effectiveness of health services and interventions.
Environmental Health Sciences: Exploring Environmental Impact
In environmental health sciences courses, you explore ecological factors affecting human well-being. This includes how pollution impacts community wellness, the effect of toxins on people, etc. Following these topics, you'll likely study social and behavioral sciences and global policy management. These are aimed at giving you a comprehensive understanding of various aspects impacting the realm of public health.
Considering a career in international health? See the Top 20 Affordable Master's In Global Health Programs
Concentrations within a Doctor of Public Health Program
Within a DrPH program, there are many different concentrations available. These can help you customize the DrPH program to align with your professional aspirations. These specialized DrPH program tracks allow students to delve deep into their areas of interest.
Global Health Policy and Management Concentration
The first concentration we'll explore is global health policy and management. This track equips students with knowledge about international healthcare systems and policy development. Students will learn about leadership practices that are relevant to global health contexts.
Epidemiology Concentration
An epidemiology concentration allows scholars to closely investigate disease patterns across populations. It gives them the skills to identify the causes behind diseases or other health outcomes.
Biostatistics Concentration
If numbers are your thing, then biostatistics could be right up your alley. This DrPH program specialization will teach you statistical methods applicable to public health research. It's perfect for you if you love crunching data.
Social & Behavioral Sciences Concentration
Another interesting concentration is in social and behavioral sciences. In this focus area, students learn how social determinants influence behaviors. They also gain insight into how those behaviors affect the well-being of a community. This includes studying beliefs that shape personal habits related to health. 
Environmental Health Sciences Concentration
This fascinating track focuses on environmental factors that impact human health. Here, you will explore air quality, water pollution, and exposure to toxic substances. You will learn about the effects on community well-being. This is a must-have focus area for those passionate about environmental conservation.
Research Methods Concentration
The last, but definitely not least important, concentration is research methods. This concentration prepares scholars to design robust research projects relevant to public health. It involves learning quantitative methodologies and qualitative approaches.
Online doctorates in public health offer various concentrations. Each caters to different interests and career goals. However, they all provide an understanding of public health from multiple perspectives.
How Long Does It Take To Earn a Doctorate in Public Health?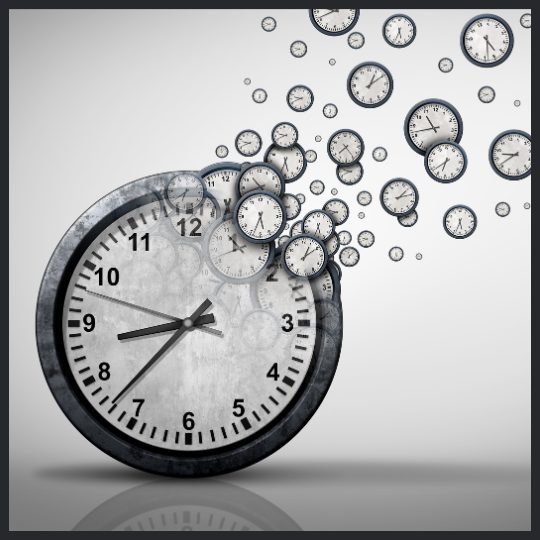 Earning an online doctorate in public health isn't a sprint; it's more of a marathon. The finish line can seem distant. However, with proper planning and commitment, you'll cross the finish line before you know it.
The Full-Time vs. Part-Time Showdown
When looking into the best online DrPH program, consider the timelines that suit your lifestyle best. For example, if time is on your side and other commitments are minimal, going full throttle could see you wrapping up within five to seven years. However, a slower approach might be more appropriate if you are already juggling work and family obligations. If you're tackling your PhD part-time, it can take up to nine years. And that's okay, too.
Each online DrPH program on our list is a bit different. And each student is unique. So, be sure to do your research before enrolling. Going at a pace that fits your lifestyle is the best way to succeed at earning this degree. Today's online programs provide multiple flexible options. 
A Peek at the Structure of a DrPH Program
The blueprint of each DrHP program varies from one university to another. Some schools follow a cohort model where you gather online with your peers at specific times. Others are entirely asynchronous, so you can complete assignments when and where it is most convenient. And finally, some programs are hybrid, offering a combination of each modality.
Will I Need To Attend Campus During the DrHP Program?
Some online doctoral programs can be completed without ever setting foot on campus. However, others have required residencies. Typically, these are short, in-person experiences. You'll meet on campus with your cohorts to collaborate, network, and get to know each other. Some of these experiences are covered in the cost of tuition. Others are not. Be sure to check out any residency requirements before enrolling in an online DrHP program so you will be prepared for travel.
Methodology for the Top Online Doctorate Degrees in Public Health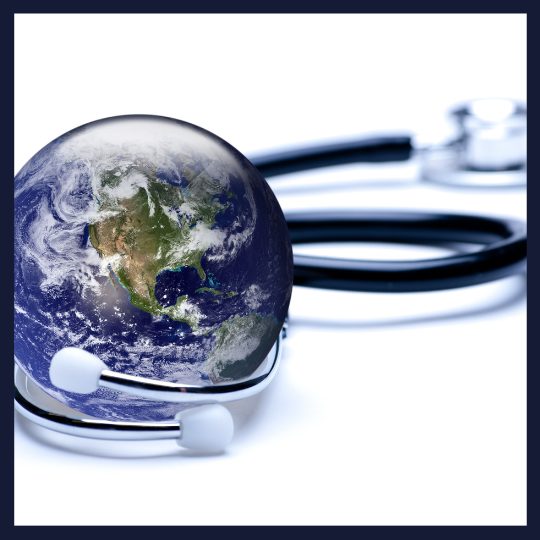 The Students Before Profits Award was created to promote nonprofit colleges and universities. It's designed to set apart schools that prioritize a quality education over money. For our ranking of the best online doctorates in public health, we chose only the top online accredited programs. They are ranked according to affordability.
Tuition rates for this public health doctoral degree ranking come from NCES College Navigator. Please note the listed rates are based on the in-state tuition costs for graduate students. The figures shown are the costs per academic year. Prices may differ for online or out-of-state students.
| | |
| --- | --- |
| School | Tuition |
| University of South Florida | $8,350 |
| University of North Carolina at Chapel Hill | $10,552 |
| University of Illinois Chicago | $14,181 |
| Loma Linda University | $28,000 |
| Johns Hopkins University | $60,480 |
Ranking the Best Online PhD And Doctoral Programs in Public Health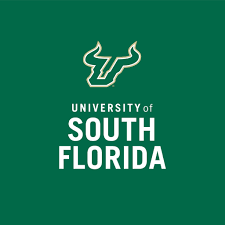 Tampa, Florida
Doctor of Public Health
Format: Hybrid (online with some required residencies)
USF is a top-tier Carnegie Foundation for the Advancement of Teaching research university. The college is highly regarded for its academic quality and is one of the nation's top patent holders. The school features an excellent online doctorate program in public health. There are two available concentrations:
Advanced Practice Leadership in Public Health
Public Health and Clinical Laboratory Science and Practice
The DrPH emphasizes advanced public health education and training. It is designed to prepare students for leadership roles in practice-based settings. This may include health departments, non-profit organizations, international agencies, etc. The program has a strong focus on advanced expertise in evidence-informed practices. It hones in on real-world problems rather than emphasizing research. This online program has only one residency requirement. Students must attend a one-week summer intensive on the University of South Florida campus. Graduates of this program leave with a range of skills. These include research skills, teaching experience, and professional development.
Students can also opt for an on-campus doctor of philosophy (PhD) in public health. This program prepares professionals to make substantial contributions to research and education.
No matter which program you choose, USF features high-quality advising. Each candidate will have an assigned Graduate Academic Advisor and a Faculty Mentor to help guide them. The doctoral programs require four to five years for completion on average. Online graduate students can expect support every step of the way. USF features top-notch services for remote students, including:
Financial Aid
Writing and Biostatistics Help Centers
Experiential Learning
Tech Support
International Student Support
Veteran Student Support
Career Planning
Accreditation:
Southern Association of Colleges and Schools Commission on Colleges
Council on Education for Public Health
Tuition: $8,350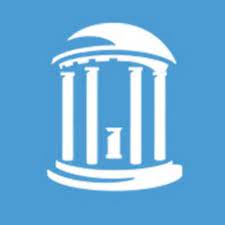 Chapel Hill, North Carolina
Executive Doctoral Program in Health Leadership
Format: Hybrid (online with some required residencies)
UNC at Chapel Hill is the flagship school of the University of North Carolina system. It is one of the oldest public universities in the country. Established in 1789, the school serves over 30,000 students each year. 
UNC-Chapel Hill features a hybrid doctoral program in health leadership. This public health program is ideal for those working in mid to senior-level roles within major health organizations. The program can be done mostly online. This allows students to continue working full-time. However, there are some residency requirements. Students will need to come to campus three times a year during the first two years for a total of six visits.
This is a three-year, cohort-based program. All students move through the curriculum with their peers simultaneously. The first two years consist of required DrPH program coursework. During the third year, the focus is on electives and writing a dissertation. Some of the online courses for the DrPH program include:
Population Perspectives for Health
Essentials of Practice-Based Research
Literature Review and Appraisal
Program Evaluation for Health Leaders
Fundamentals of Research Analysis
Health Policy Analysis and Advocacy for Leaders
The program teaches individuals how to shape public health policy. They will learn to lead and effect change across organizations. Students will spend a lot of time conducting and capitalizing on practice-based research. Candidates should be working full-time in the U.S. or internationally. They should also have substantial leadership responsibilities within their communities and organizations. Admission is highly competitive.
Accreditation:
Southern Association of Colleges and Schools Commission on Colleges
Council on Education for Public Health
Tuition: $10,552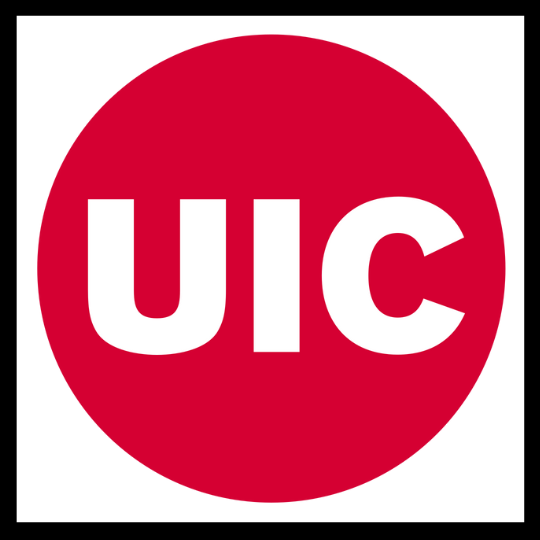 Chicago, Illinois
Online Doctor of Public Health
Format: Hybrid (online with some required residencies)
The University of Illinois at Chicago sits among the highest ranked research universities in the country. It's the largest college in the Chicago area, serving over 33,000 students a year.  The school features a fully online DrPH program. It demonstrates a strong commitment to educating professionals in the field. We're particularly impressed by this quote:
"The COVID-19 pandemic has amplified the need for the U.S. public health system to address the profound health inequities resulting from long-standing historical and structural racism and other economic and social injustices. In addition to the COVID-19 pandemic, we are experiencing a climate emergency, inadequate food systems, a growing burden of mental health problems, and a rise in low-wage, precarious work."
If you're searching for a hand's-on DrPH program where you can dig into the field right away, we highly recommend UIC's program. It's fully online and tailored to mid-career and experienced public health professionals who are ready to take on complex public health issues. Students in this program will develop a wide range of skills. Some of the topics covered include:
Biostatistics
Introduction to Epidemiology Principles & Methods
Public Health Leadership
DrPH Integrative Methods
Leadership in Public Health Policy Development
Personal Leadership Development
Public Health Leadership Tools
Foundations of Public Health
This program features a strong emphasis on anti-racism in public health. So a lot of the projects and coursework are geared toward efforts to address inequality. The program aims to dismantle structural racism. It is designed for activist students who want to transform health systems to realize equity for all.
Accreditation:
Higher Learning Commission
Council on Education for Public Health
Tuition: $14,181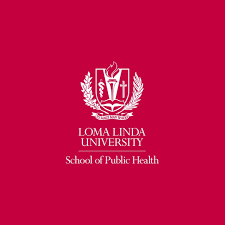 Loma Linda, California
Online Public Health DrPH
Format: Hybrid (online with some required residencies)
Loma Linda University is a private, non-profit college in California. The school was established by Seventh-Day Adventists. However, LLU is welcoming to students of all religions and creeds. The university is known for its strong focus on health sciences. And it services around 4,000 students a year. It has the most impressive student-to-faculty ratio on our list at 3:1. LLU offers three online Public Health DrPH programs through the School of Public Health. These include:
The DrPH in Health Education is for those who want to add depth to their health education specialization. Students will develop research, writing, and leadership skills. The program is individually planned and mentored. So, students will work with their advisors to choose electives to help them develop competencies in a selected area.
The DrPh in Health Policy and Leadership is designed to enhance the knowledge of those in leadership roles. Candidates can customize a degree plan to help them develop skills in selected policy areas. A few of the specialization areas for this DrPH program include:
Health Systems Design And Organizational Change
Health Disparities And Health Equity
Food And Nutrition
Poverty And Social Welfare
Behavior And Mental Health
Nonprofits And Philanthropy
The DrPH in Preventive Care is exclusively for health practitioners who are licensed to practice in the US. This includes physicians, nurses, registered dietitians, and more. The emphasis is on developing, implementing, and evaluating preventative healthcare programs. It deals with a range of health issues. Some of these include:
Chronic Disease
Health Risk Appraisal
Nutritional Assessment And Recommendations
Exercise Testing And Prescription
Smoking Cessation Counseling
The curriculum for these programs consists of a blend of online and synchronous courses. And DrPH students will be expected to visit campus for select residencies. They are also welcome to take one or two on-campus DrPH program courses during the summer months. A limited number of grants and scholarships are available for doctoral students.
Accreditation:
WASC Senior College and University Commission
Council on Education for Public Health
Tuition: $28,000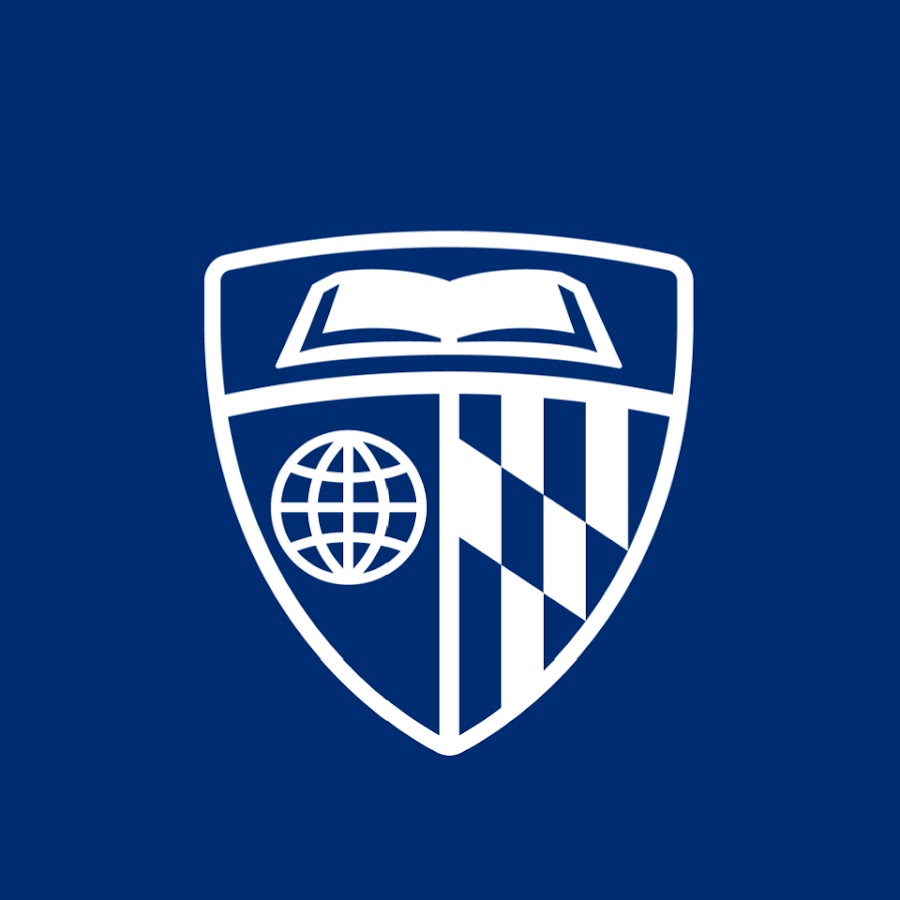 Baltimore, Maryland
Doctor of Public Health (DrPH)
Format: Hybrid (online with some required residencies)
John Hopkins University is a private non-profit college in Baltimore. Founded in 1876, it's the nation's first research university. It has a reputation as one of the top public health colleges in the country. The school features a doctor of public health program with minimal on-campus requirements. This 64-credit program is offered through the Bloomberg School of Public Health. 
The part-time hybrid DrPH program can be completed from anywhere in the world. However, you will need to attend campus twice each year for one week in June and January. Lessons are online but consist of both asynchronous and synchronous coursework. For example, DrPH students must attend noon seminars and work with their peers in study groups. They will be involved in research projects and have regular one-on-one meetings with an advisor.
About 400 DrPH students are admitted to the program each year. And with over 220 faculty members, you can expect to receive personalized attention to help you succeed. DrPH students can complete the degree in as little as four years. However, JHU recognizes doctoral students will likely have work and family responsibilities. So, you have up to nine years to complete the program. A unique aspect of the JHU doctorate in public health is that it features a range of concentrations and tracks. A few of these include:
Environmental Health
Health Security
Global Health: Policy and Evaluation
Health Equity and Social Justice
Health Policy and Management
Health Policy
Healthcare Management & Leadership
Public Health Informatics
Quality & Patient Safety
Implementation Science Concentration
Women's and Reproductive Health Concentration
Within these tracks, there are also some sub-disciplines. Students may also opt for a custom track. This allows them to tailor the program to their professional and academic goals. To apply, you'll need an MPH or related degree. You will also need at least three years of public health experience. Standardized test scores are not required and are not considered when selecting the best candidates for the program. 
DrPH students can finance their doctoral studies through a variety of options. These include Federal financial aid, military discounts, scholarships, and employer tuition reimbursement. Additionally, there are 8-10 highly competitive fellowships for incoming DrPH students. Candidates must be currently employed with U.S. organizations. They must be working on the front lines of one of the Bloomberg American Health Initiative's five focus areas. These include:
Addiction and Overdose
Environmental Challenges
Obesity and the Food System
Risks to Adolescent Health
Violence
Accreditation:
Middle States Commission on Higher Education
Council on Education for Public Health
Tuition: $60,480
Best Careers With a Doctorate or PhD in Public Health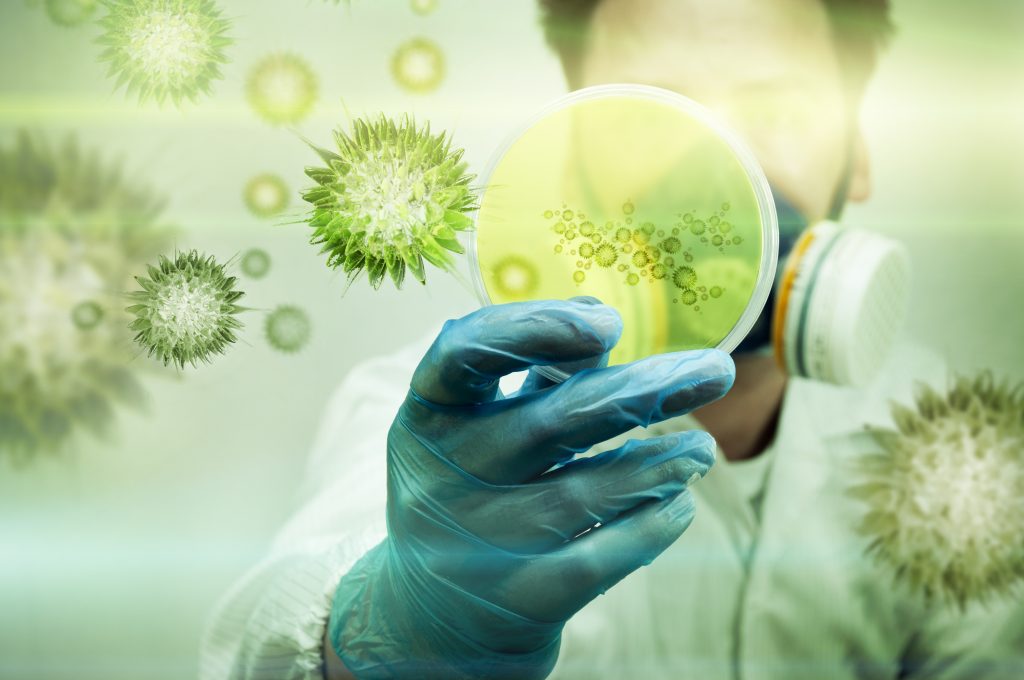 With a doctorate in public health, you devote a great deal of energy and time to honing your expertise. However, finding the right career path with such advanced qualifications isn't always straightforward. But there's good news. A doctorate or Ph.D. in public health opens up a world of personal and professional opportunities. Many are quite lucrative, and all are highly rewarding. Here are just a few careers that may interest you.
Are you just starting out in the public health field? Check out the Top 20 Entry Level Public Health Jobs.
1. Epidemiologists: The Disease Detectives
Ever wonder who's behind the scenes studying diseases and their patterns? That would be an epidemiologist. Epidemiologists are essential to public health. These professionals investigate how illnesses can be transmitted. Then, they seek to prevent future outbreaks.
The Role of an Epidemiologist
An epidemiologist's day is filled with research. They're always on the hunt for risk factors that could lead to disease or other health conditions. Their work involves planning and leading studies on various public community health problems. And their aim is to keep them from recurring.
What Does An Epidemiologist Earn?
In terms of pay, these professionals don't do too badly either. The average median salary for epidemiologists hovers around $78,830 annually. Job growth in this field outpaces most other sectors. It is expected to increase by 26 percent over the next decade.
Necessary Skills For Success In The Field
High-level roles in this position require a master's or doctoral degree. Critical thinking abilities are essential as interpreting complex scientific data accurately is vital. Communication skills are also critical since findings must be effectively conveyed orally and in writing. Analytical skills come into play, too. You will need to evaluate study results and provide useful information regarding disease trends.
2. Health Educators: Leading the Way to Better Health
A health educator is like a guiding light in the public health field. These individuals illuminate pathways to healthier lifestyles and behaviors. Their work revolves around identifying pressing community needs related to public health issues. They also educate individuals and communities on how to stay healthy. Their role isn't just limited to finding and communicating problems. They also get involved by creating programs that address these concerns. This often involves collaborating with other healthcare professionals.
Sizing Up Compensation: How Much Do Health Educators Earn?
Your earnings in this role depend on factors such as experience level, location, and employment sector. The median annual wage hovers around $64,150, according to PayScale. But those with significant experience can earn more. If job security is high on your list, opportunities in public health education are growing. This field is expected to increase by 12% over the next decade.
Necessary Qualifications: What Do You Need to Be an Effective Health Educator?
A Master's degree is the minimum qualification you need. But a doctorate degree in public health will ensure you're qualified for the highest-level roles in the field. Aside from a master's or doctoral degree, you'll need strong written and verbal communication abilities. These are crucial while dealing with diverse populations and cultural perspectives. Becoming certified adds another feather to your cap. Consider taking the Certified Health Education Specialist (CHES®) examination.
Considering a master's degree in public health? Read Is A Master's In Public Health Right For Me?
3. Public Health Administrators: Ensuring Access to Quality Care
Becoming a Public Health Administrator could be the ideal fit for those pursuing a career in public health. Let's explore this profession's duties, salary, and job outlook.
The Job Description of a Public Health Administrator
At first glance, public health administration looks like a basic office job. However, these professionals have responsibilities that go far beyond clerical work. They are deeply involved in policy development and advocacy. They manage budgets, coordinate with other healthcare professionals, and oversee staff members. Essentially, they ensure the effective delivery of public health services. These individuals play a critical role in any healthcare setting. A competent administrator will ensure the organization provides ethical, top-notch health services.
The Earnings Breakdown
Compensation packages for those working as public health administrators vary. It often depends upon experience level or location. But it is also contingent upon the size of the organization. According to the BLS, the average salary for this role is $101,340 per year. However, your earnings may be higher if you're employed within government agencies and hospitals. Career opportunities abound for healthcare administrators. Employment growth is predicted at 28% through 2031 in this sector.
Necessary Skills For Success In This Profession
You will need a solid understanding of healthcare laws, regulations, and budgeting. This falls under the hard skills category. Leadership abilities coupled with strong communication skills are vital. A large chunk of your daily activities will be coordinating tasks among different departments. You'll need a master's or doctoral degree in public health or healthcare administration to take on this role. However, candidates with a doctoral degree may be preferred, as they typically have more experience in health services.
Considering a bachelor's degree in this area? Check out the Best Bachelor In Healthcare Administration Online Programs.
If a master's degree is what you're searching for, see our article on the Best Master's In Healthcare Administration Online Programs.
4. Biostatisticians: Unlock the Mysteries of Health Data
In public health, biostatisticians are indispensable. They are the wizards who use statistical procedures to unravel complex health-related problems. Their work involves research studies and analyzing data from medical experiments or surveys. Their interpretations can shape healthcare policies and practices for better outcomes.
Duties that Define a Biostatistician
A day in the life of a biostatistician is packed with interesting tasks. For example, they often collaborate with scientists and researchers to solve problems. But it doesn't stop there. They also develop mathematical models that simulate biological processes. This can help predict future health trends.
Earning Potential
The median annual wage is over $95,000 for these professionals. Those specializing in scientific research fields may earn even more. Fancy an ever-growing field? You'll be pleased to know employment opportunities are projected to grow by approximately 31% through 2031.
Necessary Skills & Competencies For Success
To shine as a biostatistician, you need strong analytical skills. You should also have knowledge of statistical software programs. Additionally, you'll need a strong background in biology under your belt.
5. Environmental Health Scientists: The Hidden Heroes of Public Health
An environmental health scientist is like a detective. They sleuth out potential environmental hazards that could negatively impact public health. Their work involves research and policy development. But they also enforce measures to ensure community well-being.
The Payoff: Salary Expectations
In terms of financial rewards, compensation varies significantly based on location, and experience. However, it's safe to say you'll earn well over $70,000 a year in this field. Those specializing in environmental science can look forward to abundant job prospects. These will be available in both private-sector industries and governmental organizations. The job growth rate predicted over the next decade is expected to remain steady.
Skillset Essentials For Success
You will need to possess strong analytical skills. But you should also be well-versed in STEM topics like biology, chemistry, and physics. You should have some background in data analysis skills. This will enable effective interpretation of complex information. Last but not least, excellent communication abilities are critical. .
6. Health Policy Analysts: The Visionaries of Healthcare
A Health Policy Analyst is a critical player in the public health field. These professionals play an instrumental role in shaping healthcare policies. They delve into current health issues, analyze data trends, and propose impactful solutions.
The Daily Grind of a Health Policy Analyst
An average day for a public health professional involves studying the existing healthcare system. They identify areas needing improvement. They often conduct surveys or interviews with medical practitioners and patients. Then, they draft reports based on their findings.
In essence, they're problem solvers who use research as their primary tool. The recommendations they develop can be game-changers in the industry. And they drive improvements in public health outcomes through policy changes.
Salary Expectations and Employment Outlook
What's this career worth? Well, it depends on experience level and location. But according to Salary.com, those who have earned a public health doctorate online can expect around $70k per year. If job security is your thing, there's good news. Demand for skilled analysts in public health continues to rise. This is largely because evidence-based decision-making has become crucial to our healthcare system.
Necessary Skills For Success In This Role
Strong analytical skills are just one part of what makes someone successful in this field. Excellent communication abilities also play a vital role. Conveying complex data in layman's terms is a key aspect of the job. Knowledge about laws related to public healthcare is also vital.
Is a master's in public health policy what you are looking for instead? Check out the Best Masters In Public Policy Programs.
7. Clinical Research Coordinators: The Masterminds Behind Clinical Trials
Imagine a role that sits at the intersection of healthcare, research, and project management. That's what clinical research coordinators (CRCs) do daily in their public health roles. Their work is pivotal to clinical trials and other types of public health research. They're like orchestra conductors for studies. They make sure everything runs smoothly from start to finish.
All About The Job
A CRC wears many hats during a study or trial. Their tasks range from developing protocols to coordinating with participants. And they must ensure regulatory compliance at all times. Beyond this, they often serve as liaisons between various stakeholders. This can include investigators, sponsors, and institutional review boards. They also are vital in keeping a link between patients and medical staff over the duration of the trial.
Annual Earnings For Clinical Research Coordinators
The compensation varies depending on the region, organization size, and expertise. However, Career Explorer reports an average annual wage of $138k for this role. The job growth outlook for this profession looks steady. There's an expected 10 percent increase in demand for clinical research coordinators in the coming years. This increased interest stems primarily from advancements in global health and environmental sciences.
Qualifications for Success
A PhD in Public Health definitely gives you an edge. However, becoming successful requires more than just academic qualifications. You need specific skills, too. For instance, multitasking, strong attention to detail, and exceptional interpersonal skills are vital. Additionally, knowledge of good clinical practices (GCP) is key.
Looking for more of the top-paying careers for those with a doctor of public health? Check out our article on the Highest Paying Jobs In Public Health
FAQs About Online Doctorate in Public Health Degrees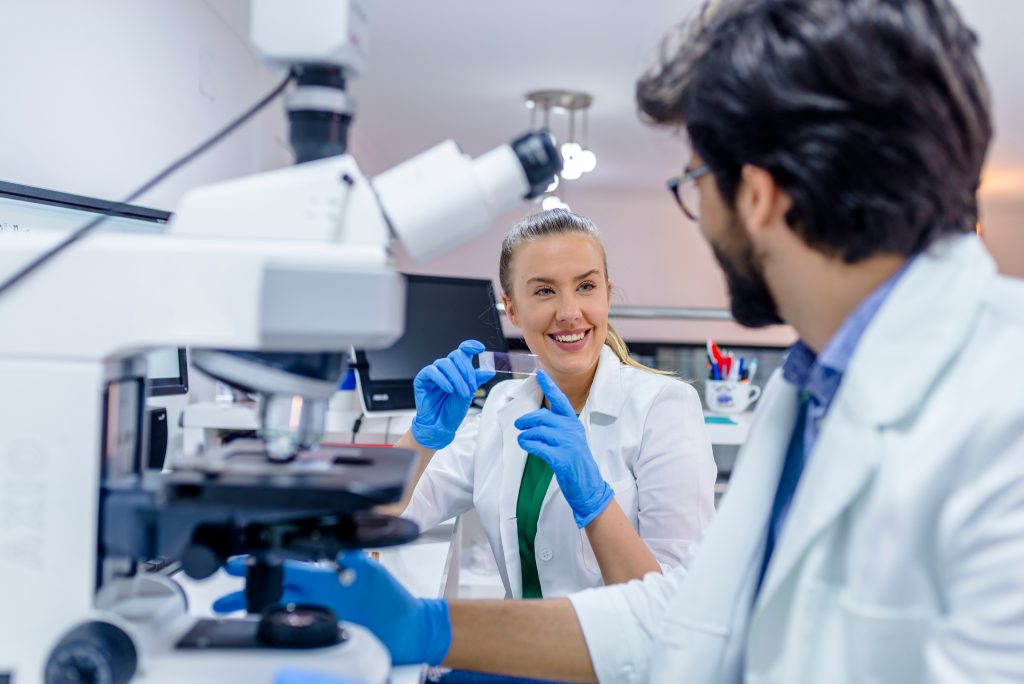 Is It Worth Getting a Doctorate in Public Health?
Absolutely! But only if you have a strong interest in public health. If you're passionate about this area, a doctoral degree can help you shape public policy and practice in the field. You'll become an influential thought leader and a respected expert in the public health arena.
How Can I Pay For an Online Doctoral Program in Public Health?
Some of the online doctoral programs on our list are quite affordable. Others may seem out of reach. However, even schools with higher tuition may offer substantial financial assistance. There are often grants, scholarships, or fellowships available. Federal financial aid, private loans, and payment plans are other options. So, contact the financial aid office if you find a school you love but feel like you can't afford it.
Do You Call a DrPH a Doctor? Even if the degree is earned online?
Yes. Individuals who have earned a doctorate of public health (DrPH) are entitled to use the title "Doctor." Those completing online PhD programs in public health can boast the same qualifications.
Is a Doctor of Public Health Equivalent to a PhD in Public Health?
A doctoral degree in public health focuses on practical application within the field. An online public health PhD is more research-oriented. However, both are considered terminal degrees. They are highly regarded and equal in terms of advanced knowledge and understanding.
Is an Online Doctorate Reputable? Do Employers Respect This Degree?
An online doctoral degree is just as valuable as one earned on campus. Of course, it must be earned from an accredited institution. Today's doctoral programs have been designed explicitly for flexibility. They are just as rigorous as their on-campus counterparts. Moreover, DrPH studentsearn the same respected degree.
This concludes our ranking of the best online doctorates in public health programs.
NPCO staff, 2023