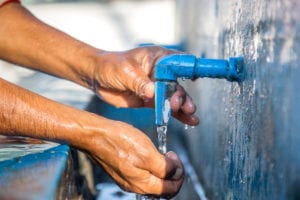 The field of public health is a growing and satisfying field with top career positions available to satisfy a wide variety of interests and expertise. These highest paying jobs in public health strive to protect and promote health in the community and around the world. These top careers in public health vary in scope of work and yearly salary. With health-related occupations on the rise, which includes public health, there are many opportunities for qualified individuals seeking employment. 
Featured Programs
This list of highest paying jobs in public health can help guide you to an area of public health that will be a good fit for you. Median yearly salaries listed will vary according to education level, experience, responsibilities, and location. Keep reading to find a specialization in public health that may fit your interests and career aspirations.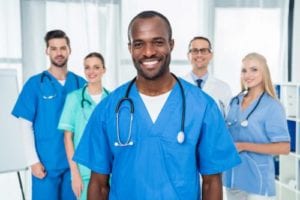 Methodology for Highest Paying Public Health Jobs
Career information for these highest paying jobs in public health was collected through the U.S. Bureau of Labor Statistics, Salary.com and Payscale.com. This list is a list of top public health careers that require varying levels of education and experience. Salaries are listed as the median annual income, which is the wage at which half of all workers in that occupation earned more than that amount and half earned less. This information is intended as a guide, and specifics about individual jobs should be investigated to find out current requirements. Jobs are listed from highest to lowest median yearly salary.
Highest Paying Careers in Public Health Reviewed
1. Tropical Disease Specialist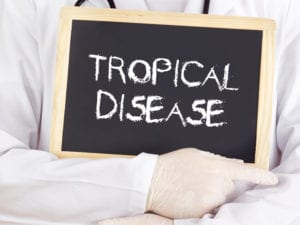 This job tops our list of highest paying jobs in public health. Tropical Disease Specialist Tropical medicine is a field within the field of infectious diseases that focuses on the diagnosis and treatment of infectious diseases prevalent in tropical and subtropical areas of the world. A tropical disease specialist is a medical professional (typically a medical doctor) with training and experience in the diagnosis and treatment of those diseases specific to tropical areas of the world. A tropical disease specialist may identify disease outbreaks and put plans in place to prevent their spread and work to immunize the population against diseases, among other things. Education to enter this field begins with medical school and study of infectious disease, followed by a residency in tropical disease lasting up to 7 years. Average salary in infectious disease is about $193,000 depending on location, experience and employer.
2. Public Health Attorney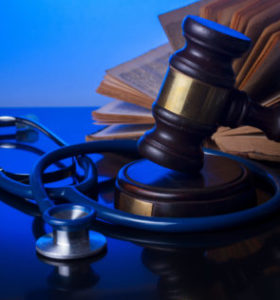 Public health attorneys are lawyers working in the field of public health, often working as advisors and attorneys for government agencies, communities, businesses or other groups. Public Health attorneys work to create regulations and laws to improve the health and well-being of the public as well as the environment. Training for this career, one of the highest paying jobs in public health, includes a bachelor's degree followed by law school. Some law schools offer a dual law degree with a Master of Public Health (MPH). The median annual pay for lawyers was $122,960 in May 2019. Although the projected growth in the field of law is average at 4 percent from 2019 to 2029, competition for jobs is strong because there are more graduates from law school each year than there are jobs. Pursuing the JD/MPH dual degree may set an attorney apart from other applicants, making them more competitive in a tight job market. 
3. Healthcare Administrator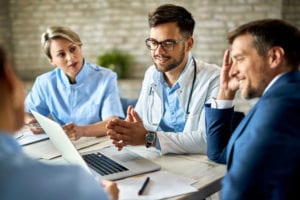 Healthcare administrators have responsibilities that typically include facilities management and staffing, which includes overseeing services, programs, and budgets. Entering this field requires a bachelor's degree, but a master's degree is becoming increasingly common due to the complexity of the healthcare system. Master's of Public Health (MPH), Master of Business Administration (MBA) in Healthcare Management, or a Master of Health Administration (MHA) are commonly held degrees for those in this field, which is one of the highest paying jobs in public health. The median wage per year in 2019 was $100,980, with a 32 percent projected growth in the field from 2019 to 2029, which is much faster than average for all occupations. This projected growth is driven by the aging baby-boom population living longer and driving increased demand for services in healthcare. 
4. Public Health Veterinarian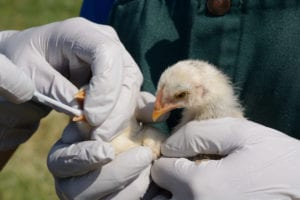 A public health veterinarian is trained in veterinary medicine with the focus of protecting humans and animals from diseases and injuries from an animal source. Public health veterinarians often have a wide range of responsibilities, including monitoring issues that could have public health implications, spearheading programs and interventions to protect human and animal health, data analysis to determine risks related to diseases transmitted from animals to humans, and working with public health officials to protect public health in a population. Public health veterinarians are veterinarians who have an additional Master of Public Health (MPH) degree with a focus on veterinary medicine. The median yearly wage for a veterinarian is $95,460, and those with an MPH can expect a higher wage. Employment outlook in this field is excellent, with growth much higher than average; this is certainly among the highest paying jobs in public health.
5. Infection Control Coordinator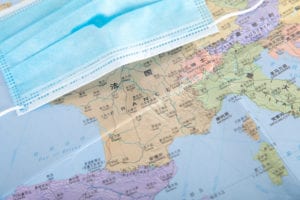 Infection control coordinators spend their time investigating outbreaks of illness and tracking them through population surveillance. Collecting samples, interviewing people in the community, and data analysis is what an infection control coordinator does to get to the heart of a public health matter. People in this position often collaborate with others in their organization to improve health practices to prevent the spread of infection. Infection control coordinators often work in hospitals, nursing homes, companies or government agencies. Infection control coordinators often are registered nurses with a bachelor's degree, with certifications such as a Certification in Infection Control. Certifications or a Master of Public Health (MPH) may help improve employment possibilities. According to Salary.com, a median salary of $92,020 can be expected.
6. Public Health Engineer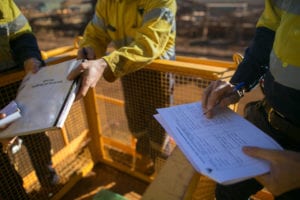 Public health engineers work to protect public health by developing procedures and systems that protect people from illness, injury and property damage. Knowledge of engineering, health and safety provide the background to investigate industrial accidents and injuries in order to determine if the incidents are preventable in the future. Public health engineers assess corrections made as a result of health inspection violations. Public health engineers have a bachelor's degree in engineering, or environmental health and safety. Median wage in this field was $91,410 in May 2019, with average growth projected from 2019-2029. As buildings, products and processes become increasingly complex, these engineers will be needed to help reduce costs, protect health, and produce safe products for the community. 
7. Biostatistician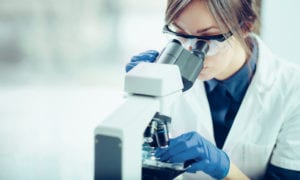 Biostatisticians use data to help solve problems in industries, including public health, and have one of the highest paying jobs in public health. A biostatistician can expect to enter this field, which has above average growth, with a master's degree. In May 2019 the median annual wage for a biostatistician was $91,160, with the median annual wage for those in the healthcare industry $80,920. Biostatisticians in healthcare may work in pharmaceutical companies, public health organizations, or hospitals. They may design studies to test drug effectiveness, identify sources of disease outbreaks among humans or animals, to name a few possible uses of the data a biostatistician generates. Findings from their analyses can be used to come to accurate conclusions. In addition to healthcare, biostatisticians often work in the government, and in research and development companies. 
8. Industrial Hygienist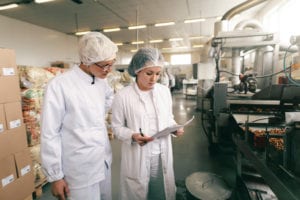 Industrial hygienists practice the science of protecting and promoting health and safety at work, home and in the community by anticipating, recognizing, evaluating and controlling hazards. According to the American Board of Industrial Hygiene (ABIH), typical qualified candidates enter the field with a bachelor's degree in biology, chemistry, engineering, physics or an accredited program in industrial hygiene or safety. Information on getting certified as an industrial hygienist can be found on the ABIH website. Several years of experience are required before sitting for the CIH exam to become a Certified Industrial Hygienist (CIH). The median wage for an industrial hygienist is $87,562 with increased pay correlating to education and experience, which makes this one of the best paying jobs in public health.
9. Occupational Therapist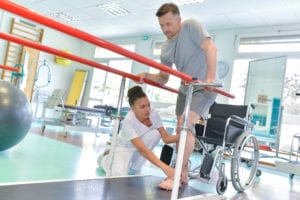 Occupational therapists (OT) are healthcare professionals that treat patients with injuries, illnesses or disabilities through therapeutic treatment using everyday activities. OTs often work in occupational therapy offices, hospitals, schools, nursing home facilities and home health services. OTs are an important part of the treatment for people with various illnesses and disabilities including Parkinson's disease, Alzheimer's disease, cerebral palsy, autism and amputees. All states require occupational therapists to be licensed, and OTs typically have a master's degree. This occupation is growing much faster than all occupations and is projected to grow 16% from 2019 to 2019. The median income for occupational therapists is $84,950 per year in 2019; this is one of the best paying jobs in public health.
10. Genetic Counselor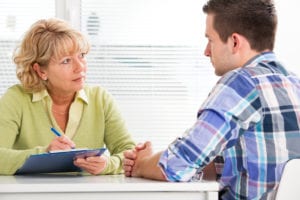 Genetic counselors assess risk for inherited conditions such as genetic disorders or birth defects. Individuals entering this growing field have a master's degree in genetic counseling or genetics, and are board certified by the American Board of Genetic Counseling. Median annual income was $81,880 in May 2019, making this among the highest paying jobs in public health. Genetic counselors may work in medical centers, hospitals, diagnostic laboratories or physicians offices, working with families, patients and other medical professionals. Those with compassion and excellent communication skills may find success in this field. This field has a projected growth of 21%, which is much faster than average. 
11. Radiation Safety Officer (RSO)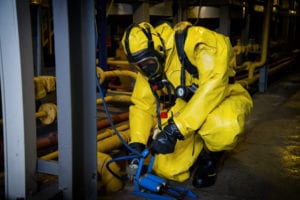 Radiation safety officers are responsible for the safe use of radiation and radioactive materials, in addition to regulatory compliance within their organization. RSOs have a bachelor's degree in physical, chemical, biological sciences, or engineering, with 3 years of directly related experience. In addition, there are different licenses required, depending on workplace requirements and materials used. The average yearly salary for an RSO is $80,146, meaning this is one of the best paying jobs in public health, with above average growth in this field. 
12. Professor of Public Health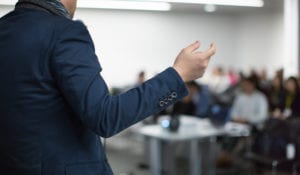 A professor of public health is an instructor at the college or community college level who has experience as well as education in public health. Aside from instructing classes, they have administrative duties, advise students in their course of study and career plans, and conduct research. Professors of public health instruct the next generation of public health specialists. Depending on the institution, professors of public health have either a PhD or master's degree, as well as work experience in public health. The projected growth in this field is much faster than average, with the median yearly wage of $79,540 in May 2019; this is one of the best paying jobs in public health.
13. Municipal Water Treatment Plant Director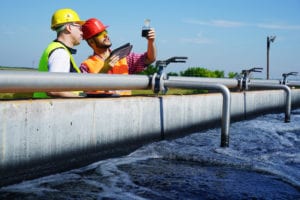 A director of a wastewater treatment plant directs and oversees the work to keep water clean at the municipal level. This position requires a bachelor's degree in science or engineering, with certifications specific to each state. Some colleges offer wastewater treatment classes through certificate programs in this field. According to Salary.com, the average wastewater treatment plant manager salary in the United States is $78,589 in 2020, with salaries varying according to state, education and experience. Clean water is a basic public health need, and those entering this important field have the education to keep water safe for the community. It is one of the highest paying jobs in public health.
14. Medical Investigator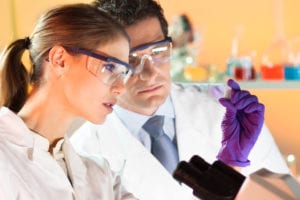 A medical investigator is a forensic scientist that investigates suspicious deaths or deaths of unknown cause. They compile reports using evidence they have collected and analyzed. Medical investigators most typically have a bachelor's degree in forensic science, with some having an associate's degree with experience; this is one of the best paying jobs in public health. They are trained in DNA analysis, microbiology, and crime scene investigation, and some are trained in a specialized area of forensics. This field is expected to grow faster than average of all other occupations, with the median yearly wage of $76,162 according to Ziprecruiter.com.
15. Emergency Management Directors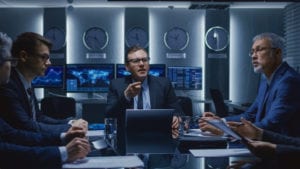 Emergency management directors prepare plans and procedures to respond to emergencies and natural disasters, as well as lead emergency responses during and after the emergency. This field requires a bachelor's degree and at least 5 years of work experience working in emergency response, disaster planning or public administration related to emergency planning. The median wage for an emergency management director in May 2019 was $74,590. Job outlook is average, with 4% growth expected between 2019 to 2029, which is about as fast as average for all occupations. Most emergency management directors work for local or state government, hospitals, colleges or private organizations. 
16. Occupational Health & Safety Specialist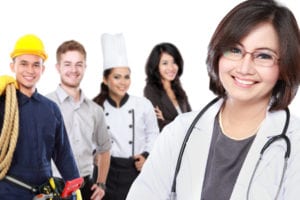 Occupational health and safety specialists enter the field with a bachelor's degree in occupational health and safety or a related scientific field. The median wage in May 2019 was $74,100, with those working in a state, local or private hospital having a median average wage of $74,600; this is one of the highest paying jobs in public health. This field is experiencing a projected average 4% growth from 2019 to 2019, which is considered as fast as average growth for all occupations. Job applicants in this field experience better prospects if they have experience in more than one area of health and safety, and certifications attesting to education in addition to the degree. 
17. Public Health Nurse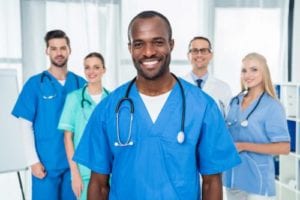 Public health nurses (RN) fill an important role in healthcare and public health systems in our communities. They coordinate and provide compassionate health care and necessary health education to individuals and the public about prevention and treatment of health conditions. RNs most typically work in the hospital setting, but other settings can include working within companies providing occupational health services, physicians' offices, nursing homes and assisted living facilities, home health services, dialysis treatment centers, outpatient clinics and schools, to name just a few. Entry into this field can be through a diploma nursing program, an associate's degree in nursing program, or a bachelor's degree in nursing. A national exam is taken and must be passed; once qualified, students go through a nursing program to earn a nursing credential. The employment outlook is much higher than average, partly in relationship to the aging baby boom population. The median annual wage for a registered nurse in 2019 was $73,300; this is one of the best paying jobs in public health.
18. Health Inspector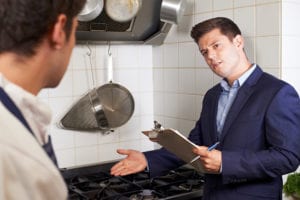 Health inspectors are the professionals that inspect public places to ensure compliance to health laws at the local, state and federal levels. Through enforcing health mandates through inspection, public health and safety are promoted. Health inspectors typically enter this occupation with a bachelor's degree in occupational health, with some states or positions requiring a master's degree in a related field. Certification from the Board of Certified Safety Professionals will make someone more competitive in this field. The median annual wage is $73,020, and varies by location, experience and education; this is among the best paying jobs in public health.
19. Director of Environmental Health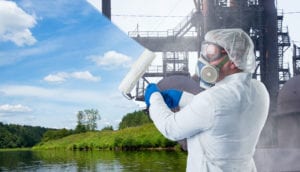 Creating safe personal and public living conditions for populations is the focus of a director of environmental health by assessing the impact of people on the environment and the effect of the environment on communities. They may work directly with lawmakers, affecting decisions for land usage, pollution issues, or rectifying toxins in soil, water and air. Environmental health directors may enter the field with a bachelor's degree that provides a background in biology, chemistry, ecology, or life sciences. Many pursue a graduate degree with a focus on management or public health, with formal education including field work and lab work through either their university or internship. Environmental health director's wages vary depending on the type employer, with entry into the environmental health median wage of $71,360 per year. Top wages are earned by those employed by the federal government with the median in that sector at $102,910. This field has a projected growth of 8 percent from 2019 to 2029, much faster than average for all occupations, due to public concern on environmental hazards and increased demand on the environment by the growing population.
20. Environmental Scientists and Specialists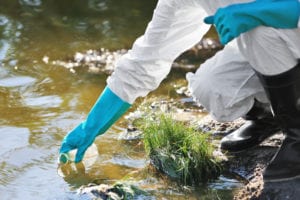 Environmental scientists and specialists work to protect human health and the environment through their expertise in natural sciences. These public health professionals analyze environmental problems and develop solutions.This field requires a bachelor's degree in natural science or a related science field such as biology, chemistry, physics, geosciences, or engineering. A master's degree is often needed to advance. This field is projected to grow much faster than average between 2019 and 2029. Public awareness of the health effects of environmental hazards and increased environmental demands from the population fuels growth in this field. Median annual pay for environmental scientists and specialists was $71,360 in May 2019.
21. Epidemiologist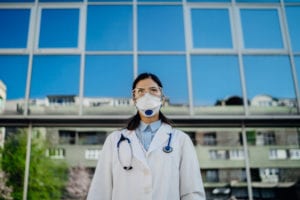 Epidemiologists are public health professionals that investigate the distribution patterns and causes of health related events in populations. This can include the study of environmental exposures, infectious and non-infectious diseases, injuries, natural disasters and terrorism. To become an epidemiologist, a master's degree is required. Most epidemiologists have a Master of Public Health (MPH) degree and may continue their education to complete a doctoral degree in epidemiology or a medical degree. Pay is determined by education level and location, with the median yearly wage of $70,990. Epidemiologists can expect good employment possibilities, with an above average project growth in this field between 2019 to 2029.
22. Orthotist and Prosthetist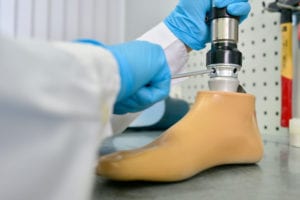 This essential public health job keeps people with orthopedic conditions mobile and healthy. Orthotists and prosthetists design and manufacture medical devices that are supportive to individual patients. People in this field complete a masters degree, residency and a certification. Orthotists and prosthetists may work in manufacturing, stores with this service, doctors' offices, and hospitals. Growth in this field is projected at 17% between 2019 and 2029, which is much faster than other occupations. Median income was $68,410 in May of 2019. Growth in this field is fueled by the ageing population with diabetes and cardiovascular disease, which are leading causes of amputation.
23. Agricultural and Food Scientist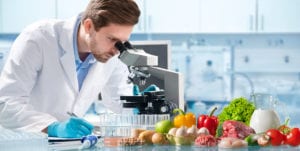 Agricultural and food scientists are important players in the field of public health as their role is to maintain and expand food supplies. Agricultural and food scientists often work for food manufacturing companies, farms, food processing plants and research facilities to improve food quality and inspection standards. Agricultural and food scientists need at least a bachelor's degree, with many having an advanced degree. Types of Agricultural and food scientists include animal scientists, food scientists, food technologists, plant scientists, and soil scientists. The median annual wage for agricultural and food scientists was $65,160 in May 2019, with a 6% growth projection for 2019-2029.
24. Health Communications Specialist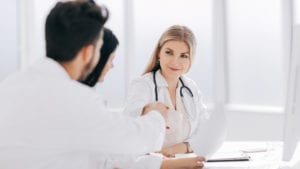 Health communication specialists are writers that communicate health information to the public that can enhance health and wellbeing. Although entry into this field is varied, typically a bachelor's degree in English, communications, journalism or Health Communications is the starting point. Training and experience with word processing, multimedia design software and social media will boost employment opportunities. Although writing is a large part of this career, Health Communication Specialists may include conducting workshops or ad campaigns to promote health. According to the U.S. Bureau of Labor Statistics, writers in general make $63,200 per year. Salaries vary depending on employer, experience, education and location.
25. Dietitian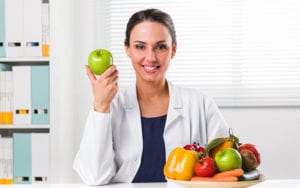 Dietitians promote health in the community by advising people on food choices that promote wellness and by working with individuals to meet their health goals. Dietitians work in a variety of settings including hospitals, nursing homes, cafeterias, and government. Dietitians are required to have a bachelor's degree and complete an internship, with some states requiring licensure to practice. This profession has a much faster than average projected growth from 2019 to 2029. With the now well-known role of food in preventing and treating diseases, more dietitians will be needed to provide care for people with various medical conditions and to advise people who wish to improve their overall health. Median pay for a dietitian in 2019 was $61,270; this is one of the best paying jobs in public health.
26. Health Educator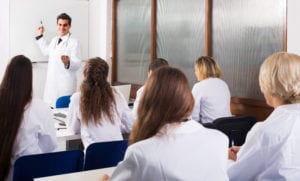 Health educators develop and implement strategies to improve public health by teaching behaviors that promote health and wellness in the community. Health educators need at least a bachelor's degree in health education or health promotion, with some employers requiring the Certified Health Education Specialist (CHES) credential. Some employers require a graduate degree in public health, community health education, or health promotion. Many health educators work in healthcare facilities, colleges, schools, public health departments, non-profit organizations and private businesses. Job outlook is expected to be much higher than average, with a median yearly income of $55,220 in May 2019.
27. Public Health Social Worker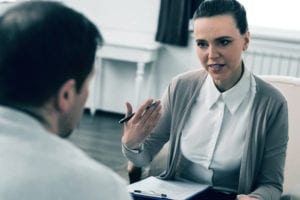 A public health social worker assists people in dealing with health-related problems by assessing clients health needs and helping them improve their access to needed healthcare services. This help in turn helps at-risk people to live healthier lives, and reduces health care costs in the community. A common entry-level requirement is a bachelor's degree in social work (BSW), with many positions requiring a master's in social work (MSW). Dual degree programs are available to acquire the MSW in addition to a Master's of Public Health (MPH) degree, making professionals more competitive in the job market. Master's level programs require supervised practicums or an internship to graduate. The median yearly pay in this profession is $50,470 per year, with above average growth projected; this is one of the best paying jobs in public health.
28. Substance Abuse, Behavioral Disorder, and Mental Health Counselor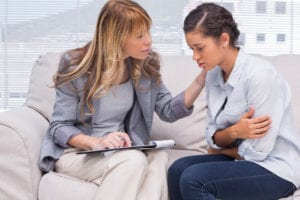 Substance abuse, behavioral disorder, and mental health counselors are trained to provide treatment for those suffering with substance abuse, or mental or behavior issues. People working in this field typically work in hospitals, community health treatment centers, prisons or private practice. Entry level positions require a bachelor's degree. Those in private practice need a master's degree and 2,000 to 4,000 hours of supervised clinical experience to gain their required license. Licensing requirements vary by state. Median yearly income is $46,240, with much faster growth than average expected in this field. 
29. Community Health Worker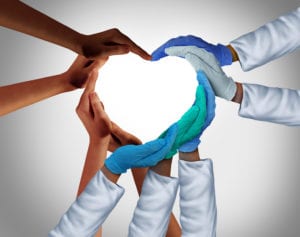 Community health workers provide a link between the community and needed healthcare by implementing strategies to improve health in the communities where they serve. Community health workers go into the community for outreach to identify health-related issues and needs, collect data, and hear from community members. Providing outreach through referrals for health services, housing, education and food, these workers help protect public health through their work in the community. These workers need a minimum of a high school diploma, with some states requiring education leading to a 1 year or a 2 year associate's degree covering topics in wellness, ethics and cultural awareness. The median income in 2019 was $40,360, with a job outlook higher than average expected between 2019 and 2029.
30. Emergency Medical Technician (EMT) and Paramedic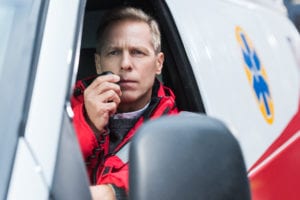 EMTs and paramedics respond to emergency calls, and provide medical care and transportation to medical facilities. These medical personnel complete postsecondary education and are licensed (requirements vary by state). Lives often depend on quick and competent medical care form EMTs and paramedics who respond to 911 calls. These health workers report their treatment and observations to healthcare facility staff. Typically, EMTs and paramedics work with an ambulance service of medical flight crews to transport patients. As of May 2019, these workers are paid a median annual salary of $35,400. This field is expected to grow faster than average for all occupations.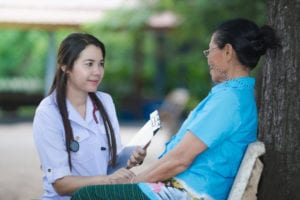 Frequently Asked Questions About Public Health Careers
Why pursue one of these careers in public health?
The field of public health is growing as people become more health-conscious. Public health focuses on protecting people and communities though promoting and protecting health. Professionals in public health confront health issues and help solve health-related problems such as health care access, infectious disease control, environmental hazards, injury prevention, and violence and substance abuse. With varying educational backgrounds, public health professionals may opt to specialize in a wide range of fields within public health. 
Is public health a growing field?
Public health is a growing field, with all healthcare occupations projected to grow 15% in 2019 to 2029, which is much faster than average for all occupations. The projected growth in the number of jobs during that time period is 2.4 million new jobs, more than any other occupation group. This growth projection is due mainly to the aging population leading to increased demand for services related to health. 
Where do public health professionals work?
Public health professionals may work in public or private sectors. In the public sector people work in local, state, and federal health departments, public hospitals, public universities or any other public organization. People working in the non-profit arena may work as health advocates, health policy, research, research for organizations like the American Cancer Society, or for a non profit organization that focuses on an individual disease or issue, like diabetes. The private sector includes pharmaceutical companies, health insurance companies and private hospitals for example. 
Do people in the field of public health really make a difference in today's world?
Public health initiatives in the last century have added 25 years to life expectancy in the United States. The Center for Disease Control (CDC) reports public health's greatest health breakthroughs in the last 100 years include things like safety in the workplace, infectious disease control, improved food safety, improved mother-baby health, a decrease in death rates related to heart disease and stroke, improved motor vehicle safety, immunizations, family planning and birth control, cleaner water, and education smoking cessation. Although much has been done in the field of public health, much work remains to make the next century a healthier place to live.
How do I choose a field in public health?
Aspiring public health workers have such a broad choice of direction. Take time to see what careers align with your personality traits. People in infectious disease may enjoy coping with crises and resolving problems. Some areas of public health require a focus on long-term results, requiring patience. Shadow public health professionals to get a flavor for what they do and see if it appeals to your interests and personality. 
What is the professional organization for public health?
The organization for the field of public health is the American Public Health Association (APHA). This organization's vision to "create the healthiest nation in one generation," is reflected in everything they do. APHA champions the health of all people and all communities. Their work to strengthen the profession of public health includes promoting public health issues and evidence based policies. APHA has influence in public health policy and has a nearly 150 years of perspective on public health. APHA's mission is to achieve equity in health status and to promote and protect the health of the public. APHA's values and work is representative of their members from over 40 nations and includes all disciplines of public health.
By Carol Dolan BS RN BSN CDCES
November 2020
Carol graduated with her BS in Nutrition from Montclair State University and her BSN in Nursing from Rowan University. She is a Certified Diabetes Care and Education Specialist (CDCES) currently working with adults and children living with diabetes in both outpatient and inpatient settings.
Related:
Largest Nonprofit Online Universities
Top Scholarships for Online Students
Affordable Nonprofit Online Colleges
This concludes our ranking of the highest paying public health jobs in 2021.