Are you considering furthering your education to become a registered nurse? This list of the 10 most affordable Christian colleges for nursing may be just what you're looking for. If you are planning to further your education by completing a Bachelor of Science in Nursing (BSN) program at an affordable Christian nursing school to serve the community as a Registered Nurse, read on to learn about the 10 most affordable Christian colleges for nursing in 2022.
This list of affordable nursing programs at a Christian college is a great place to begin your search for an affordable BSN program. According to the American Association of Colleges of Nursing (AACN), there are about 996 baccalaureate programs, including Christian schools and secular colleges, in the United States. If you are seeking an affordable BSN program at a Christian college, here is a great place to begin your research to find a program that matches your needs and career objectives.
METHODOLOGY
Out of an initial pool of 42 BSN programs listed on Nurses Christian Fellowship's website, the 10 most affordable programs were derived. Programs in this list are accredited programs, and they were ranked according to tuition costs. Tuition costs are from the NCES College Navigator website. School profile information was derived from program websites. Check out your program of interest directly for the most recent program, tuition, and fee information.
Kettering College: Kettering, OH
Louisiana Christian University: Pineville, LA
Grove City College: Grove City, PA
Liberty University: Lynchburg, VA
University of Mount Olive: Mount Olive, NC
Oklahoma Christian University: Edmond, OK
Nyack College: New York, NY
Southwest Baptist University: Bolivar, MO
Southern Wesleyan: Central, SC
Belhaven University: Jackson, MS
RANKING OF THE 10 MOST AFFORDABLE CHRISTIAN COLLEGES FOR NURSING 2022
10. Belhaven University: Jackson, MS

Tuition: $27,025
Belhaven University's School of Nursing promises that graduates will have the important foundation needed to live out the school's motto, "to serve, not to be served." Educating servant leaders who pursue integrity, justice, and compassion, this Bachelor of Science in Nursing (BSN) program challenges students to serve through Christ-inspired nursing practices. Students can complete their BSN through two options. The traditional BSN can be completed on campus in four semesters after completing the prerequisite course requirements. Graduates of this program are eligible to sit for the NCLEX-RN exam to become a registered nurse. The RN to BSN program is an online, three-semester program offered to currently practicing Registered Nurses who have completed the prerequisites. Students complete courses covering nursing care of clients across the life span, health assessment, principles of pharmacology and medication administration, community and population health, and management and leadership, among other things. Applicants must complete the prerequisite courses with a grade of C or better, take the ACT exam, and earn a minimum score of 66 on the ATI TEAS academic skills test. In addition, applicants submit an essay with personal reflection on how enrollment in a nursing degree program grounded in Christian principles will affect their development and practice as a professional registered nurse.
9. Southern Wesleyan University: Central, SC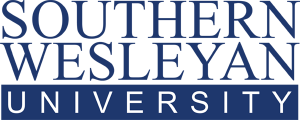 Tuition: $25,676
Southern Wesleyan University and Indiana Wesleyan University's school of nursing formed a dual-degree partnership in which Southern Wesleyan students may earn 150 credit-hours in three years at SWU to earn the BS in pre-nursing degree and 14 months at IWU to earn the BSN degree at IWU. Through this collaboration, students earn both a BS and BSN in a little over four years. The BS program provides training students need to become excellent communicators who are able to integrate the Christian faith into their discipline. BS students complete a bioethics course that encourages consideration of biomedical and environmental issues from a variety of world views. Check out this innovative affordable Christian college nursing program to see if it may be the one for you.
8. Southwest Baptist University: Bolivar, MO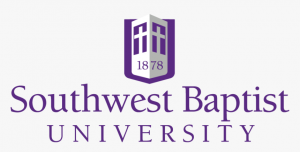 Tuition: $25,508
This affordable Christian college nursing program is offered to students wishing to have a traditional college experience while pursuing their BSN. WIth both classroom and online nursing course formats, this program provides students with a robust liberal arts and science background necessary to prepare graduates to practice nursing in a variety of settings, including critical care, outpatient care, public health, and mental health. Students complete three semesters of prerequisites before applying to this BSN program. Once accepted into the nursing program, students complete another five semesters, completing the BSN in four years. Students in this program integrate knowledge from a Christ-centered liberal arts curriculum to inform nursing practice and professional development. SBU also offers an associate's in nursing program, a licensed practical nurse (LPN) program, a BSN completion program, and a Master of Science in nursing program.
7. Nyack College: New York, NY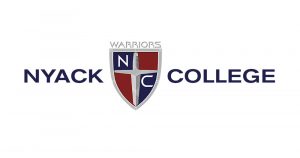 Tuition: $25,500
Nyack College's school of nursing has a vision to send Christian nurses into the world to show Christ's love as they work to meet the healthcare needs of various people. The school of nursing's mission is to educate, encourage, equip, connect, and mobilize Christian nurses to work at home and abroad in communities. This affordable program boasts small classes that foster meaningful relationships with other students and professors, opportunities for travel abroad for mission and clinical trips, and practical application of knowledge and faith for taking the gospel into the healthcare setting. Students complete a capstone practicum experience to solidify knowledge through real work experiences. In addition to math and science foundational coursework, students build a biblical foundation through Bible courses. Nursing course highlights include Christian nursing, community health nursing, nursing research, mental health nursing, and more. Graduates of this robust BSN program are qualified to take the NCLEX exam, and they may go on to work in critical care, maternity, pediatric, school nursing, and more.
6. Oklahoma Christian University: Edmond, OK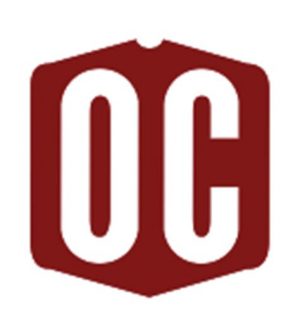 Tuition: $25,090
Oklahoma Christian University's advanced facilities, faculty, and close-knit nursing community make OC an attractive affordable Christian nursing program. With international rotations to Guatemala, Honduras, or Tanzania (or medical mission opportunities closer to home) included in the program, developing clinical skills are combined with missions. This program helps students exemplify Christian principles of compassion, service, integrity, and respect while developing their nursing skills and knowledge. Students are taught to provide patient care based on knowledge and understanding, as well as on appreciation of unique cultural differences in patients. This 126-credit program can be completed in four years, with graduates prepared for the NCLEX exam. OC also offers a fast-track, competency-based BSN program that can be completed in as little as 12 months for those who are already a registered nurse.
5. University of Mount Olive: Mount Olive, NC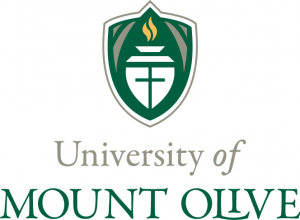 Tuition: $22,194
The University of Mount Olive's affordable nursing program is an RN to BSN program designed for working professional nurses seeking to earn their bachelor's degree. This 100% online program promises to expand clinical skills for RNs through foundational courses in liberal arts, the sciences, and humanities, in addition to developing strong research capabilities and communication skills. This program from UMO is not only convenient; it's an affordable option for licensed registered nurses. Students complete their Bachelor of Science in Nursing (BSN) degree in a place where past RN experience is valued and in an environment that is accommodating to the working professional. Students in this program work to develop the knowledge and skills needed to improve patient outcomes and patient care. With assigned care practical experiences built into the program, students complete all requirements where they reside.
4. Liberty University: Lynchburg, VA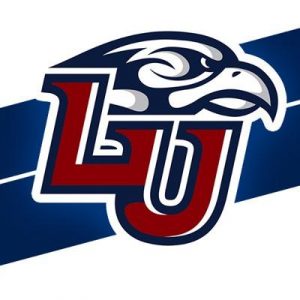 Tuition: $21,587
Liberty University is an affordable Christian university with a well-respected nursing school. With a 98% NCLEX first-time pass rate, they must be doing something right. WIth their state-of-the-art simulation lab that is accredited through the Society for Simulation in Healthcare, as well as their top faculty and curriculum, students can expect to graduate ready for a strong start in the nursing profession. Students benefit from the unique blend of the art of caring with a strong expertise in science and research, which promises a holistic approach to patient care. Students learn to care for patients' mental, emotional, and spiritual needs in a compassionate way. Graduates of this robust BSN program are known for clinical competency and a strong work ethic, reflecting LU's commitment to instilling a desire to serve as committed Christians in every nursing student. In addition to their BSN program, Liberty University offers master's and doctoral nursing degrees in both residential and online formats.
3. Grove City College: Grove City, PA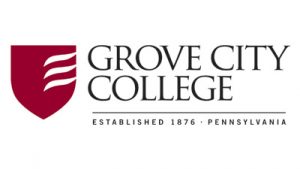 Tuition: $18,930
Students in Grove City College's affordable nursing program have access to program faculty mentors, medical facilities, hands-on experience, and an on-campus Christian community. GCC's program promises a blending of clinical training and liberal arts that will benefit graduates in the working world. Graduates are prepared to provide skilled patient care in a broad range of settings, including family practice, pediatrics, primary care, geriatrics, neonatal care, urgent and emergency care, preventive care, and other specialties. This affordable program collaborates with Butler County Community College to help students gain hands-on clinical experience through clinical placements in the Pittsburgh area. This unique, affordable program is structured so that students complete all nursing courses and clinical requirements by the completion of year three, making them eligible to earn an Associate of Applied Science in nursing and take the NCLEX exam to become a licensed registered nurse. Year four of the program allows for students to work as a nurse while completing their BSN degree in a flexible online format.
2. Louisiana Christian University: Pineville, LA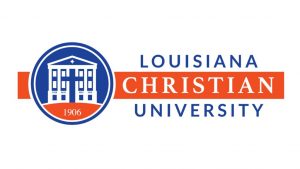 Tuition: $17,500
This affordable Christian college BSN nursing program is offered in two tracks: the traditional four-year track, or an accelerated, 17-month track for students that have already earned a bachelor's degree and additional qualifications for entry. Successful completion of the traditional or accelerated program leads to eligibility to take the NCLEX exam and become a licensed registered nurse. Registered Nurses (RN) who have an associate degree or diploma through an accredited program may be eligible to complete the 100% online RN to BSN program. Through any of these BSN options, graduates can transition directly into LCU's 100% online MSN program, designed for nurses wishing to boost their career in clinical nurse leadership through flexible online courses taken without disrupting their career.
1. Kettering College: Kettering, OH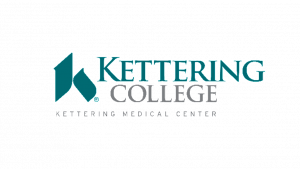 Tuition: $13,824
Kettering College, the most affordable Christian college nursing program we found, is committed to educating skilled and caring nurses in a Christian environment. With a teaching philosophy that promotes reflective awareness of learning needs and active participation in learning, students in this affordable program develop character and citizenship through serving. With an innovative, three-year Bachelor of Science in Nursing (BSN) degree program, students are prepared professionally for practice and leadership. KC also has a three-year LPN to RN program, as well as a RN to BSN degree track. Clinical experience through Kettering Medical Center provides a rich variety for students. Graduates of Kettering College's nursing program qualify to take the NCLEX exam, with KC enjoying a robust 90.2% pass rate.
Frequently Asked Questions
Why attend a Christian college for a BSN degree?
Many Christian students see attending a Christian college as a chance to grow in their faith in an environment that is designed for building faith in students. Besides gaining a top education, having a college infrastructure that prioritizes students' relationship with Christ can be a benefit to young people. At a Christian college, faith-based values are integrated into coursework, no matter the subject. Having a community of fellow believers can provide accountability and support that can be a benefit to students. Many find that attending a Christian college helps them to prioritize their faith. With Chapel services, Bible studies, and other activities on campus, students don't have to go far to find a place to connect with God and other believers.
What are indicators of a good nursing program among affordable Christian colleges?
The NCLEX passing rate is a reliable indicator of program quality. Graduates cannot become registered nurses without passing this important exam. The national pass rate for the NCLEX exam in 2021 for first-time, U.S.-educated test takers was 83.75%. Check the NCLEX pass rate at your school of interest to compare.
Will a BSN be required for registered nurses in the near future?
Recently, the Robert Wood Johnson Foundation and the Institute of Medicine (IOM) concluded in a two-year study that the nursing profession should be moving toward a higher level of education. The IOM (now referred to as the National Academy of Medicine) put out a recommendation that 80% of registered nurses have at least a BSN by 2020. However, as of September 2020, only 64% of nurses had completed a BSN. A significant association between patient mortality and whether nurses on a cardiac care unit have a BSN was found by the International Journal of Nursing Studies. In addition, many healthcare facilities are requiring a BSN in their workforce.
What is the job outlook for registered nurses?
According to the Bureau of Labor Statistics (BLS), employment for registered nurses is expected to grow nine percent from 2020 to 2030, which is about as fast as the average for all occupations. Approximately 194,500 vacancies for registered nurses are projected each year, on average, over the next decade. Many openings are expected to result from replacing workers who transfer to other occupations or exit the labor force through retirement or for other reasons.
What is the payscale for registered nurses?
According to the Bureau of Labor Statistics, the median annual wage for registered nurses was $75,330 in May 2020. The lowest-paid 10 percent of RN's earned less than $53,410, and the highest-paid 10 percent earned over $116,230. The median annual wage for all workers in May 2020 was $41,950.
What can I do with a Bachelor of Science in Nursing?
Becoming a registered nurse offers a vast array of employment opportunities in the many specializations of nursing. Here are just a few: surgery, case management, home care, research, primary care offices, school health, outpatient care, occupational health, diabetes, cardiology, pediatrics, and emergency care. Check out this list of 96 nursing specialties.
What are the professional organizations for registered nurses (RN)?
The American Nurses Association (ANA), founded in 1896, is one of the oldest and largest professional organizations serving registered nurses in the country.
The National League for Nursing (NLN) was founded in 1893 and is the oldest professional nurse organization in the United States. The NLN represents nursing education in healthcare organizations and institutes of higher learning.
The American Board of Nursing Specialties (ABNS) promotes specialty nurses certifications and represents about 750,000 certified nurses worldwide.
The Academy of Medical – Surgical Nurses (AMSN) is representative of the largest subspecialty in the nursing profession.
The Emergency Nurses Association (ENA) represents nurses practicing in emergency settings around the world.
The American Association of Critical-Care Nurses (AACN) is the largest specialty nursing organization, with over 100,000 members worldwide.
States also have their individual state nursing organizations, representing unique policies and procedures that impact local regions.
Click here for a complete list of nursing organizations.
Why join a professional organization?
Professional organizations provide a variety of benefits for registered nurses seeking to enhance their career. These organizations are the ones to go to for career information, professional trends, continuing education, and professional development, as well as for keeping up with the state of the profession. These organizations offer professional resources, job opportunity information, networking opportunities, and more.
Is there a professional nursing organization for Christian nurses?
The Nurses Christian Fellowship (NCF) is the only professional organization and Christian ministry for nursing. The organization exists to encourage nurses, students, and educators to integrate faith and nursing as they engage with God, his Word, his people, and his healing mission in the world. Members receive the Journal of Christian Nursing, NCF's publication that addresses spiritual, ethical, and clinical issues from a biblical Christian perspective.
Is sharing of faith frowned upon in nursing?
The Joint Commission requires spiritual assessment and care as part of holistic nursing. Inappropriate proselytizing and faith sharing is frowned upon. Good spiritual care follows practices of good assessment and following the patient's lead. NCF publishes best practices in spiritual care in the Journal of Christian Nursing.
By Carol Dolan BS RN BSN CDCES
January 2022
Carol graduated with her BS in Nutrition from Montclair State University and her BSN in Nursing from Rowan University. She is a Certified Diabetes Care and Education Specialist (CDCES) currently working with adults and children living with diabetes in both outpatient and inpatient settings.
Related:
This concludes our article on the top 10 most affordable Christian colleges for nursing 2022.