Featured Programs
A bachelor's degree in legal studies makes you eligible for a wide range of law-related careers. This type of degree is also sometimes called "pre-law." And it equips students with the knowledge and skills to start a career within the legal profession. Of course, a bachelor's degree in legal studies is not enough education to become a lawyer. But it can be a stepping stone to law school. Additionally, a legal studies degree can prepare you for many exciting roles.
Salary Information for Students with a Legal Studies Degree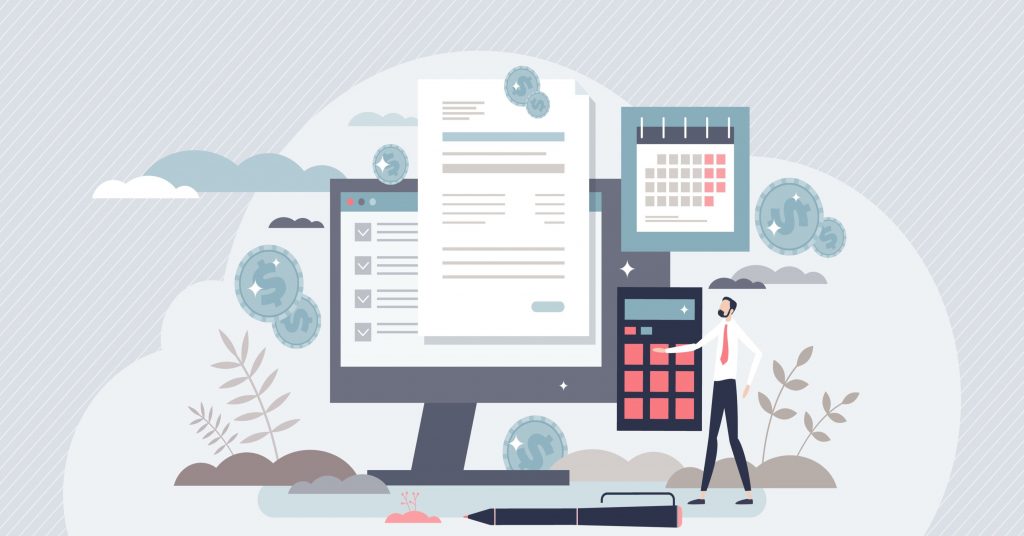 What is the occupational outlook for those who graduate with a bachelor's degree in legal studies? And what sort of income can you expect to earn with a legal studies degree?
Those with a bachelor's degree in the field have a median wage of $53,000 annually. But the median annual salary for all legal occupations (and educational levels) is slightly over $82,000. These figures come from the Bureau of Labor Statistics. The numbers indicate that those with a master's degree in legal studies earn more.
Of course, this doesn't mean you won't make more or less than these figures. They are simply averages. Things like location and experience are also factors. We'll discuss the average salaries for individual jobs below.
About 30 percent of graduates of legal studies programs find employment within the legal field. The rest choose other areas, such as:
Management Occupations
Office and Administrative Support Occupations
Business and Financial Operations Occupations
Sales and Related Occupations
You can often land a job in the legal field immediately after graduation. However, the skills gained through a legal studies program qualify you for many other roles.
There's another excellent reason to pursue an undergraduate legal studies degree. It can give you a good foundation for an advanced degree. For example, some legal studies undergraduates pursue law school or a master's degree in a related field.
See also: Does Earning a Master of Legal Studies Allow Me to Practice Law?
Coursework to Expect in a Legal Studies Undergraduate Program
A legal studies degree provides a foundational knowledge of the legal system. Many aspiring law school students pursue a legal studies degree before graduate school or law school. But legal studies programs are not just for those who want to practice law. This is an interdisciplinary field of study related to several other majors. These include criminal justice, business, political science, and more.
Students will usually take required courses at the beginning of their legal studies degree program. This usually includes history, English, statistics, accounting, and social sciences. Then, they will begin work on their major. Each college or university will have slightly different versions of the same classes. Common courses for a degree in legal studies include:
| | | | |
| --- | --- | --- | --- |
| Criminal Law | Law History | Identity and Race | Real Estate Law |
| Probate Law | Societal Values | Tax Law | Civil Litigation |
| Immigration Law | Dispute Resolution | Environmental Law | Law Enforcement |
| Workers' Comp | Family Law | Political Science | Arbitration |
| Citizenship | International Law | Ethics | Business Law |
Related: Top 30 Affordable Master's in Business Law Programs
How Long Does It Take to Get a Bachelor's Degree in Legal Studies?
Typically, You'll need about 120 credits to complete a bachelor's degree in legal studies. A traditional legal studies degree program generally takes four years to complete. However, there are some exceptions.
For example, many schools offer online legal studies programs. These programs are designed to be flexible for those who are already working or have family obligations. Some have multiple start dates each year, and students can complete their courses at their own pace. These accelerated bachelor's degree programs online can allow you to graduate faster. And often, you can earn your bachelor's degree in legal studies in three years or less.
Notably, financial aid programs are available for students who want to study to be legal professionals. These include scholarships, grants, and other assistance. Financial aid is available for students attending both on-campus and online programs.
See Also: Best Online Bachelor's Degree in Legal Studies Programs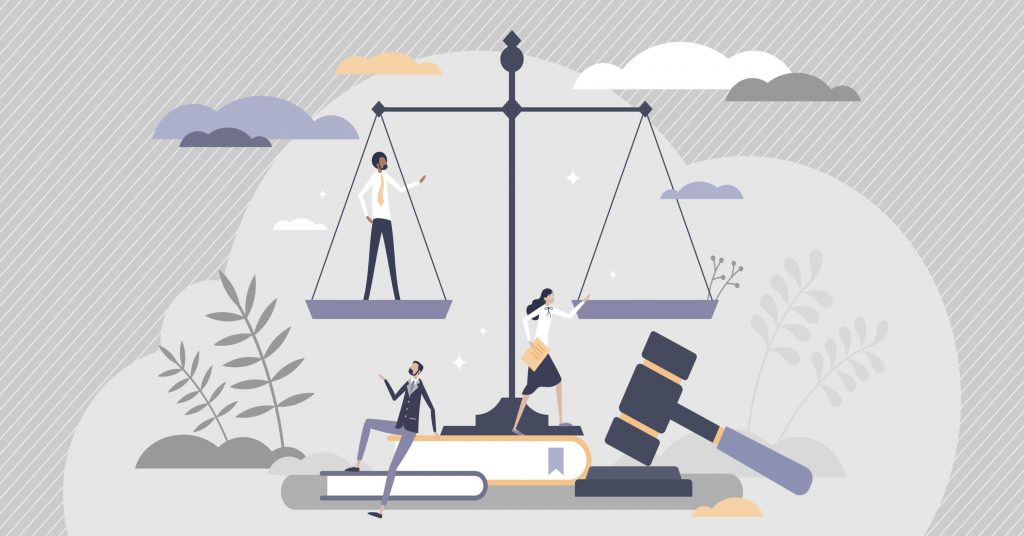 What Skills Do You Learn in a Legal Studies Undergraduate Program?
Enrolling in a legal studies undergraduate degree program will teach you many vital competencies. But four of the most essential skills students learn are:
Courtroom Procedure
Not everyone with a degree in legal studies works in the courtroom. But most students will benefit immensely from a thorough understanding of courtroom procedure. For example, it is helpful for anyone in the legal field to know what happens during jury selection. And it's also essential to know which regulations govern specific jurisdictions. Courtroom procedure familiarizes students with these details.
Writing and Communication
One of the most critical skills for all legal career paths is writing. For example, you'll need to craft well-written arguments if you plan to attend law school. And a legal assistant will have plenty of paperwork like settlement agreements, court reports, memos, and more. So it's vital to know how to structure these legal documents properly. Good oral communication skills are also essential. That's because legal professionals often need to present verbal arguments as well.
Research
Research skills are essential in any legal profession. For example, if you are a paralegal or legal assistant, you will be constantly researching regulations and laws to help attorneys prepare for trial. But beyond the legal realm, research skills benefit students academically. Plus, they help with many aspects of everyday life.
Analysis and Investigation
All legal studies students must develop excellent analytical skills. No matter which role you pursue, critical and analytical thinking have multiple professional uses. Additionally, one common task in all legal professions is to uncover relevant facts. This can only take place through a thorough investigation. That can involve evidence collection, interview techniques, and even forensic analysis.
Of course, the skills you will acquire in a solid, accredited legal studies program are not limited to just these four. Students in a well-rounded program will also learn plenty of other valuable skills. These include negotiation, networking, organization, leadership, and more.
Exploring Your Options With Free Legal Studies Courses
Are you unsure about pursuing a bachelor's degree in legal studies? College is expensive, even with financial aid. Although it's not uncommon to change your major, some students prefer to be sure of their direction before going to school.
One way to discover more about what to expect from a legal studies program before committing to a bachelor's degree is to take some free online college courses. There are many Open Courseware options available. These courses don't cost anything and are offered by reputable schools. Therefore, they can be invaluable in deciding whether legal studies is right for you. Some of the most popular free legal studies courses include:
This course teaches students how to interpret the Constitution's unwritten rights. Students will explore rights that are not explicitly stated in the Constitution. And they will explore the history of the Constitution. And they will examine court rulings that have impacted constitutional rights. It takes 17 hours to complete.
This eight-week course examines legal contracts. It helps students explore how to create them and the limits to enforcing them. The course also touches on fraud and third-party rights. Students can audit the class for free or opt for certification. A verified certificate is $199. The classes take about three to six hours per week.
This is a four-week, 18-hour course that discusses the increasing use of AI and how it affects the law in a broad sense. The course aims to give students an understanding of the potential of AI. But it also focuses on the consequences of how it interacts with the law. Topics include criminal law, intellectual property law, the medical sector, and more. Students can enroll for free and upgrade if they want a certificate of completion.
You may also like: Free Schooling Online
What Concentrations Are Available for Legal Studies Majors?
Legal studies bachelor's degree programs provide a broad overview of the legal system. But sometimes, students want a more customized program that aligns with their career goals and interests. This is where concentrations come in.
Concentrations are also called specializations or areas of emphasis. And they vary from school to school. Some schools require you to select a concentration, while others do not. If you are interested in a specific aspect of legal studies, you'll want to choose carefully. Look for a school with a specialization that aligns with the legal studies careers that matter most to you. Some common concentrations include:
Business Law
Dispute Resolution
Juvenile Law
Indigenous Peoples Law
Intellectual Property
Human Rights
International Trade
Economics and Finance
Paralegal
Environmental Law
Risk Management and Compliance
Pre-Law
Health Law and Policy
Criminal Justice
Real Estate
Bankruptcy
Jobs with Legal Studies Degrees
| | |
| --- | --- |
| Career | Average Annual Salary |
| Court Reporter | $60,380 |
| Compliance Specialist | $75,810 |
| Jury Consultant | $74,138 |
| Mediator | $63,108 |
| Trial Consultant | $50,410 |
| Legal Secretary or Legal Assistant | $52,540 |
| Paralegal | $56,230 |
| E-Discovery Professional | $71,500 |
| Litigation Support Professional | $84,684 |
| Legal Nurse Consultant | $88,488 |
| Law Enforcement Officer | $55,587 |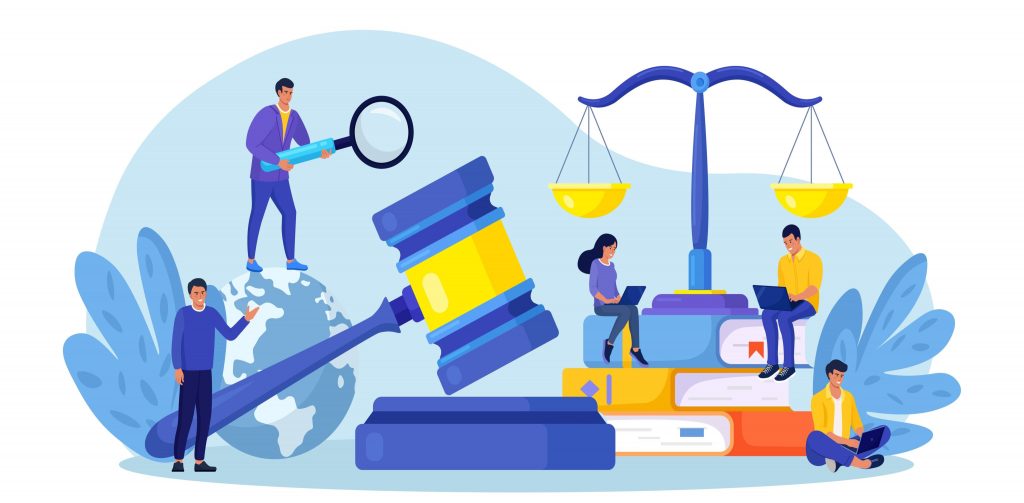 What Can I Do with a Degree in Legal Studies?
A bachelor's degree in legal studies (or a pre law degree) prepares students for a number of exciting careers. The following is a partial list of legal studies careers. From legal assistant to probation officer, there are many more roles for those with a legal studies degree. The trick is to drill down to what interests you and go from there. A degree in legal studies can prepare students for jobs at government agencies, in corporate legal departments, and even in healthcare. So what can you do with a legal studies degree? Read on for the details of these terrific careers.
Court Reporter
Court reporters, known as guardians of the record, are hugely important to courtroom proceedings. Court reporters are tasked with recording all of the live testimony given during a trial. Therefore, familiarity with the law is critical to this career. But you also need stenography and shorthand skills.
Throughout the litigation of a case, many people are speaking back and forth at a rapid pace. The court reporter's job is to ensure that all that speech is accurately captured and put into the record. And this must happen without interrupting the flow of a trial. A good reporter inputs this spoken testimony into the record seamlessly. The average salary of a court reporter is $60,380 per year.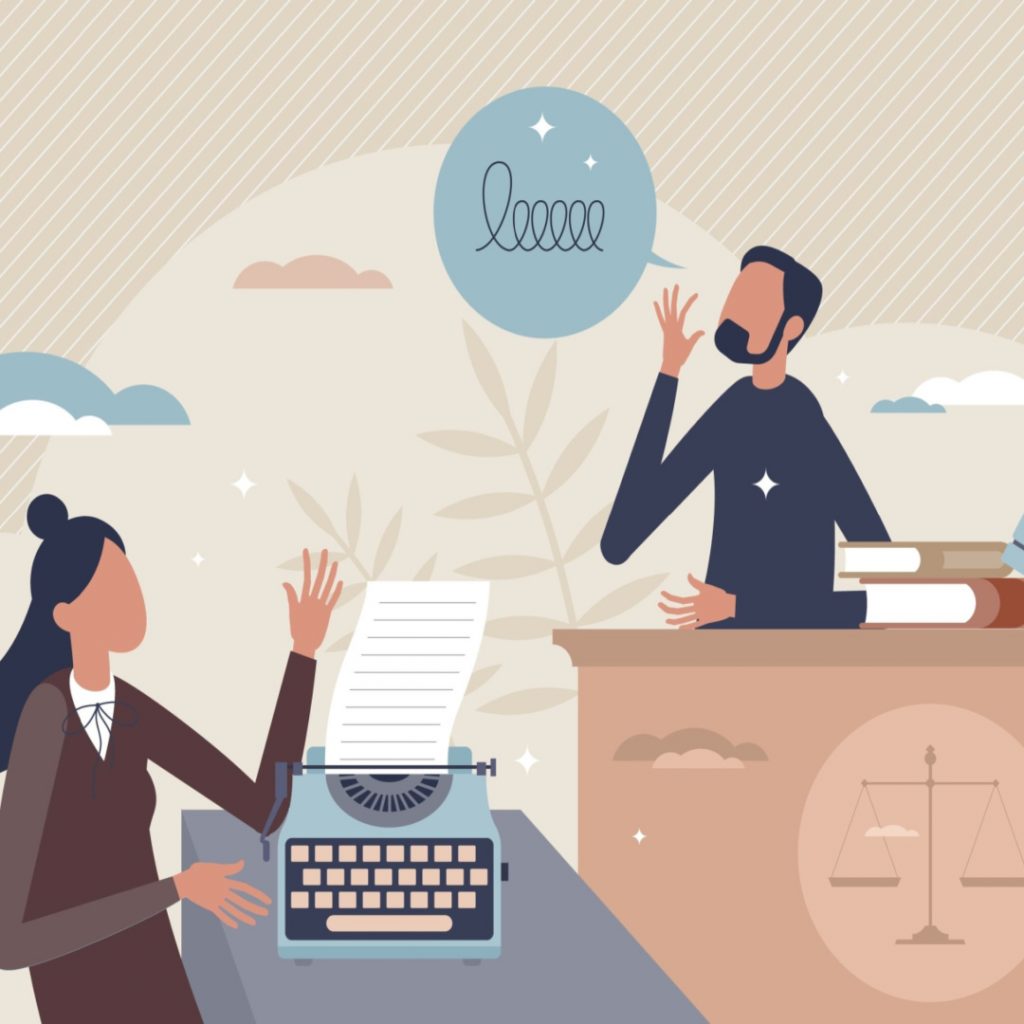 Compliance Specialist
A compliance specialist is a great career for legal studies graduates. These professionals have strong knowledge of the legal regulations in a particular industry. They use this knowledge to assist companies in pre-empting potential legal issues they may face. These professionals rely on extensive knowledge of the rules and regulatory bodies that may govern a given industry.
Compliance specialists provide their expert opinion. This ensures that a company is acting in a legally compliant way in its operations. This role is essential to many businesses' functions. It can protect them from costly fines and potential litigation due to non-compliance. The average salary of a compliance specialist is $75,810 annually.
Jury Consultant
A jury consultant is an expert in human behavior, specifically helping with the jury selection process. Jury selection is hugely important to the outcome of a legal case. Both sides can provide input into the criteria that dictate which people are selected to be jurors.
These professionals use their knowledge of the law, the case at hand, and human behavior. With it, they help attorneys and legal teams select the jurors to help them win their case. This is one of the best legal studies major jobs around. The average salary of a jury consultant is $74,138 a year.
Mediator
Mediators have some of the top jobs for legal studies majors available. They are part of the alternative dispute resolution process. They work with two or more parties to help them reach a conclusion while avoiding legal proceedings. A mediator is essentially a highly-skilled problem-solver brought in to resolve issues. Mediators guide parties to an amicable outcome using their understanding of law and reason.
A crucial point to note about mediators is that they do not decide outcomes like an arbitrator. Instead, a mediator works to help parties come to an agreement. But ultimately, the parties themselves have to approve the solution. Mediators make an average salary of $63,108 per year.
Trial Consultant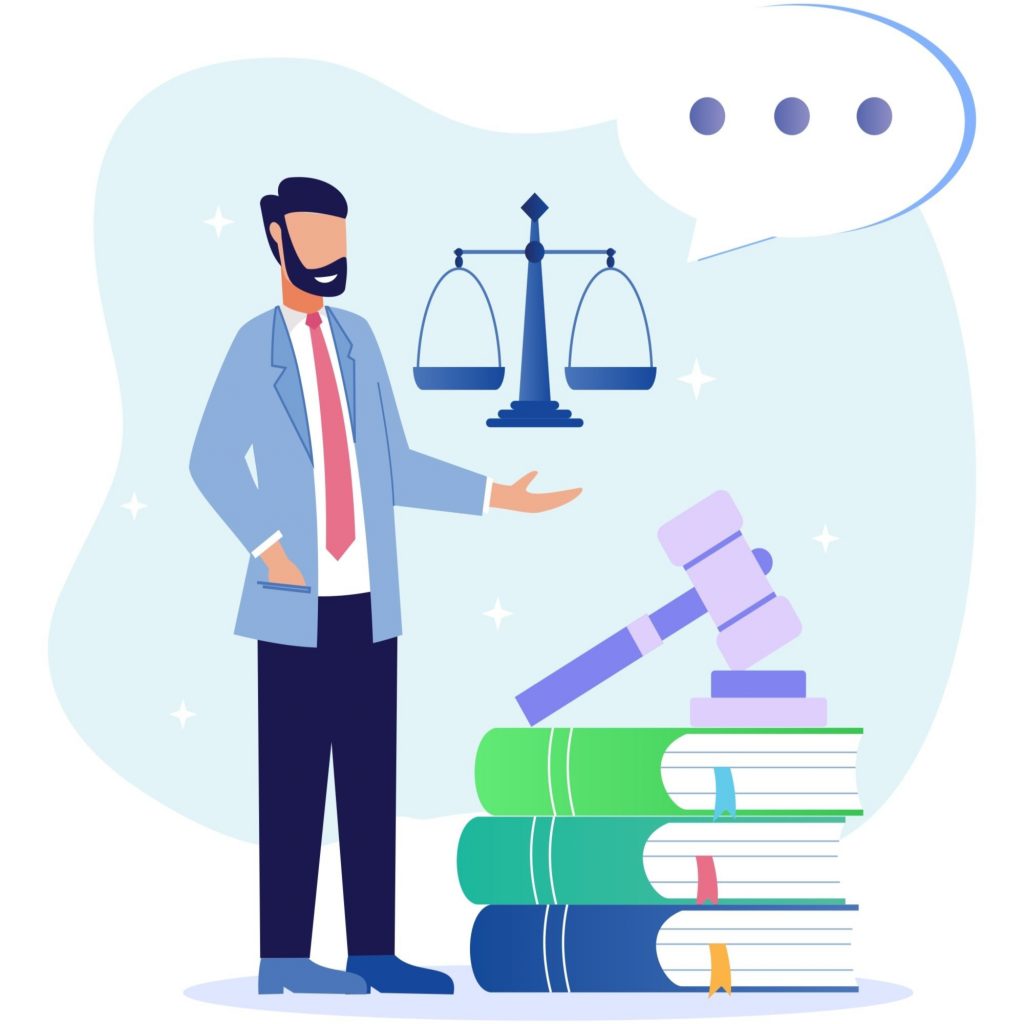 Trial consultants work with attorneys and law offices to help present their cases. They don't necessarily engage with the law that the case is based on. But they work to help improve the rhetoric and clarity of the arguments being presented. Trial consultants also play a crucial role in assisting attorneys in determining jury strategy and selection.
This job is excellent for those with a bachelor's degree in legal studies. Another vital role that trial consultants play is the preparation of witnesses for trial. Trial consultants earn an average salary of $50,410 a year.
Legal Secretary
Legal secretaries (also called legal assistants) provide a specific function within the world of law. Critical to many law offices' operations, these professionals are often the go-between for the law office and the courts.
A legal secretary or legal assistant is tasked with preparing and filing legal documents and other administrative duties. The documents can be appeals, motions, or any other necessary paperwork. Legal assistants are incredibly important in the world of law. A legal assistant earns an average salary of $52,540 annually.
Paralegal
A paralegal is often considered the first step to becoming a lawyer. This is because paralegals play an essential role in the world of litigation. Other assistance jobs focus on managing logistics. But a paralegal engages more closely with a given case or trial's legal underpinnings. A degree in legal studies prepares students perfectly for this role.
Like legal assistants, paralegals work closely with attorneys to assist them in building cases. Depending on the attorney's needs, this can include performing legal research or assembling information. The average salary of a paralegal is $56,230 annually. Notably, paralegal jobs are expected to increase by 12 percent through 2030.
E-Discovery Professional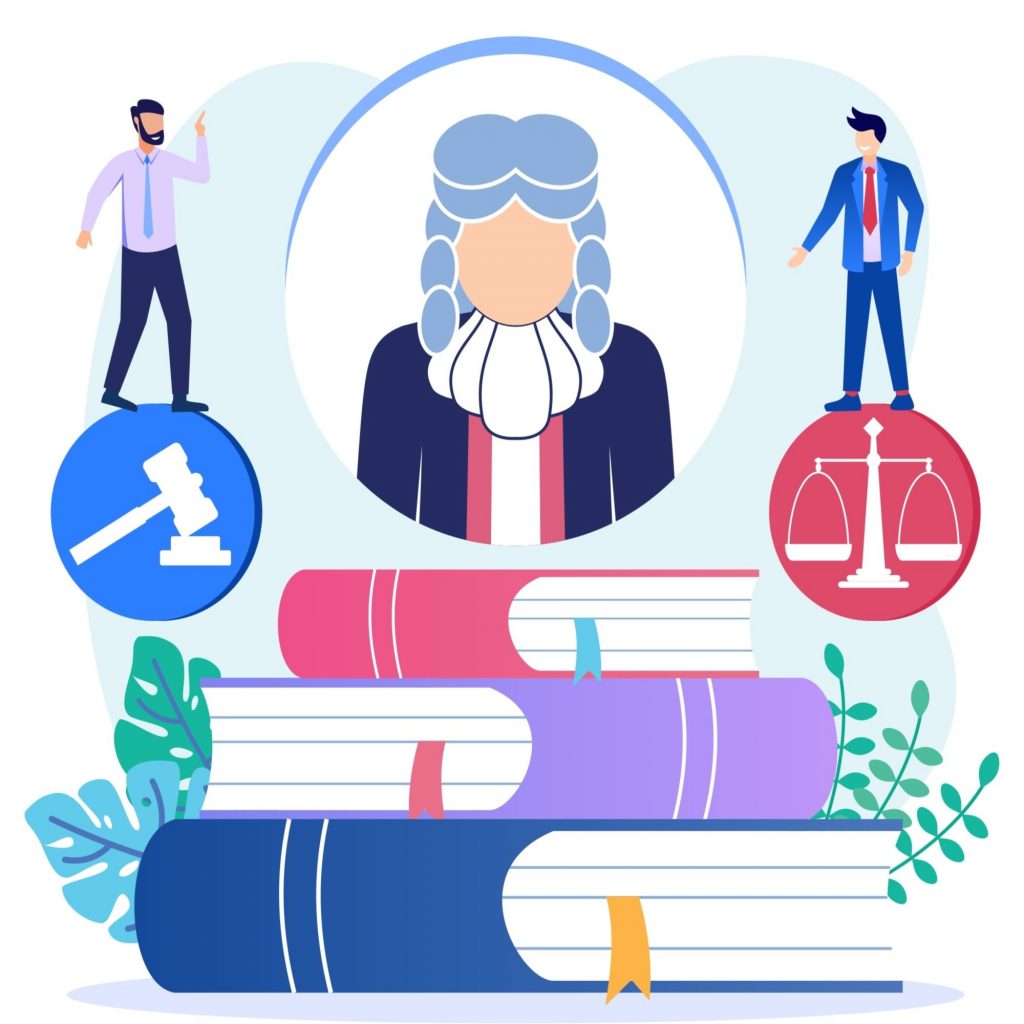 E-discovery is a relatively newer career in law. E-discovery professionals have grown more integral to modern law and litigation. More correspondence and communication happens electronically than ever before. So internet communications have become a much larger focus of legal investigations.
Usually, during a trial's legal discovery portion, electronic data is requested. An e-discovery professional uses their knowledge of the law and technology to search, gather, and provide this data for use in a trial. The average salary for an e-discovery professional is $71,500 a year.
Litigation Support Professional
Litigation support professionals assist attorneys when dealing with very complex cases. But it's ideal for legal studies graduates. Large amounts of documentation and data back many modern legal cases. This information needs to be organized and easily accessible to attorneys. Litigation support professionals help maintain all this information.
They are often called upon to do miscellaneous work to support the case. So a litigation support professional is a jack of all trades when it comes to assisting an attorney with complicated lawsuits. Litigation support professionals earn an average salary of $84,684 a year.
Legal Nurse Consultant
A legal nurse consultant is a vital part of the litigation of medical-related cases. This professional has expertise in both law and medicine. So they are often called upon to provide expert testimony regarding a particular case. Legal consultants may hold government positions or work for a company or even as freelancers.
Medical issues are not always readily understood by juries or judges. But that's where legal nurse consultants come in. They interpret this medical jargon and provide their own professional opinion on the matter. Medical consultants have one of the most lucrative jobs in legal studies. Legal nurse consultants' average salary is $88,488 a year.
Law Enforcement Officer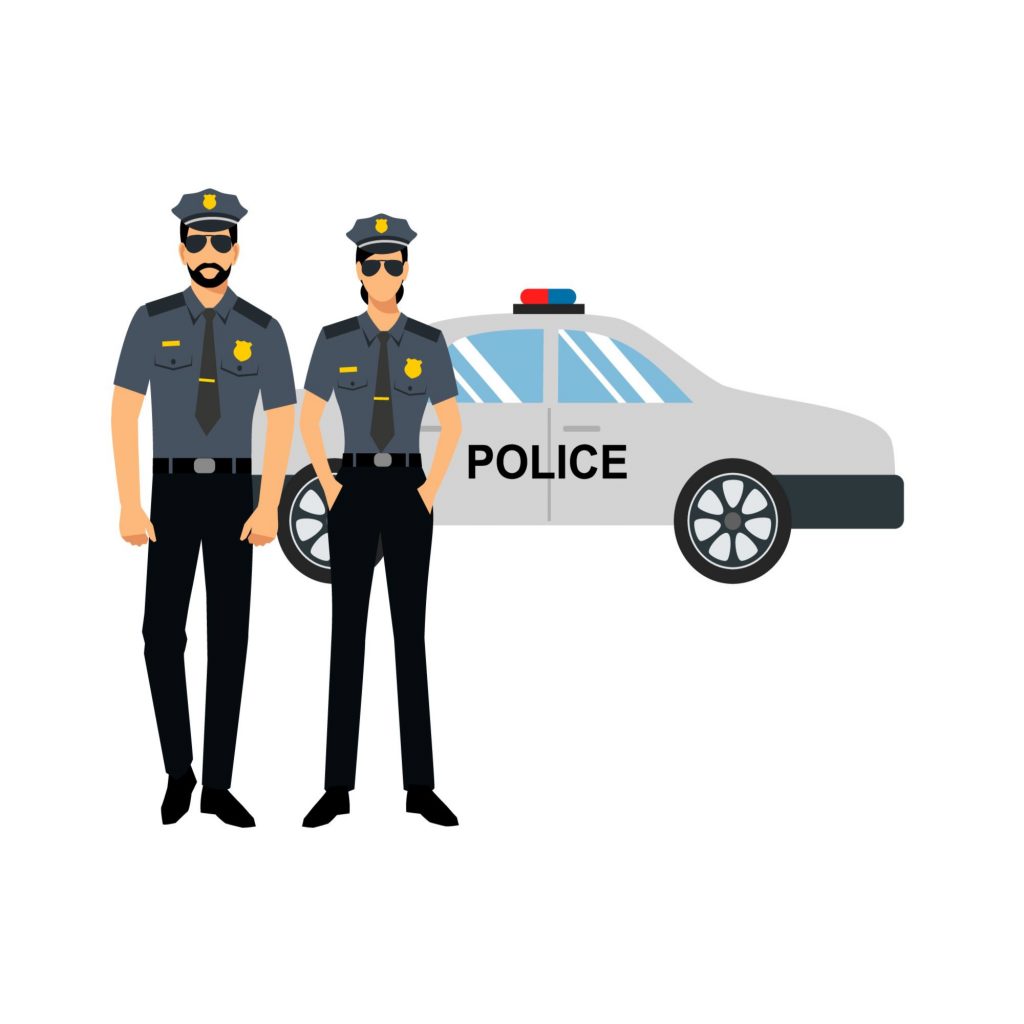 Another one of the jobs with a legal studies degree is that of a law enforcement officer. Also called police officers, law enforcement professionals work as government employees. A police officer investigates crimes, enforces laws, responds to emergencies, and keeps the public safe.
A police officer needs a solid understanding of state, local, and federal laws. Police officers also need to know courtroom procedures and how legal proceedings work. A related position is that of a probation officer. And related bachelor's degree programs in this field include criminology and criminal justice. These government positions have had historically low wages, but currently, the average salary for a public safety or police officer is $55,587 a year.
Related:Top 50 JD/MBA Dual Degree Programs
Closing Thoughts
If you've wondered, "What can I do with a legal studies degree?", then we hope this post has helped answer your questions. As you can see, a legal studies bachelor's degree can open up many potential career paths. You can easily find a legal studies program on or offline that fits your personal objectives. There are many concentrations to choose from. While they won't prepare you to practice law, they will provide you with a condensed version of law-school coursework.
Legal studies undergrads do not need to continue their education after graduation. That's because this bachelor's degree will qualify them to find meaningful work in the legal field right away. However, it also provides a solid foundation for a graduate education if they choose to continue studying in the area of law.
This concludes our ranking of the top jobs for those with a bachelor's degree in legal studies.
NPCO Staff