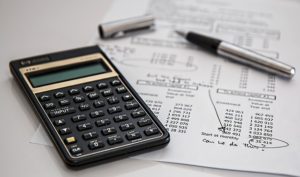 Upon earning a Master's in Finance degree, students are faced with deciding what they would like to do with their new education. Fortunately, the field of Finance offers students many different options for applying their new skills. Picking between these different career paths may seem a bit confusing, so we've decided to compile a list of some possible career options for students with Master's in Finance degrees.
Featured Programs
What Careers are Available with a Master's in Finance?
Completing a Master's in Finance sets students up to enter into jobs at various businesses in roles that are typically geared towards analysis of management of finance. Some of these roles are:
Financial planning – Called financial planners, financial advisors, or personal financial consultants, the financial planning field is for those students who wish to help people set up better means of investments, insurance, and other financial products. Students will work closely with clients to help maximize the earning potential of their clients portfolios while also helping them to manage their current assets and funds to help with retirement, savings, or other financial goals set by the client. The median salary of a financial planner is $89,160.
Investment banking – A specific field of banking, this type of banking aims to put the money and assets of corporations to work through investing them in order to earn passive income for the company. Workers will manage investment portfolios for organizations in order to maximize the return on investment in order to generate more wealth and income for the organization. The median salary of an investment banker is $90,122.
Financial Analysis – This field of work focuses more on studying the trends of markets and sociopolitical happenings in order to make predictions and issue forecasts in relation to the direction to which the market is heading. Financial analysts use their findings to help others in the world of finance to make educated decisions when it comes to their financial planning. The median salary of a financial analyst is $80,310.
Brokers – A broker is someone who actually executed the buying and selling of commodities for investment groups. These brokers earn a commission on every exchange that they execute for their clients. Brokers deal in commodities, securities, and other assets. The median salary of a broker is $60,639.
Commercial Banking – Those working in commercial banking will find themselves in careers aimed at selling various financial services to customers. Whether that be selling banking services, issuing loans, or providing credits, workers in commercial banking will work to provide basic financial services. The median salary in commercial banking is $89,000.
Insurance Specialists –  Through coding and financial risk analysis, insurance specialists determine the type of insurance products that are best for a given client.  Those working in this field will apply their risk management skills to best assess the needs of their clients. The median salary of an insurance specialist is $71,000.
After completing one of our top online Master's in Finance degrees, students are able to enter into a variety of different career paths that are best suited to the type of financial skills that they'd like to continue to hone and exercise in the workplace. These are just a few of the types of work students can use their Master's in Finance degree for.