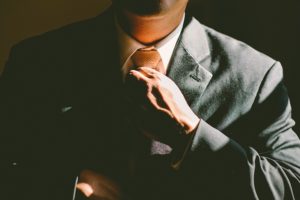 After deciding on a Bachelor's in Organizational Leadership or a Master's in Organizational Leadership that fits best, you are now wondering what are some potential career paths for using my Organizational Leadership degree. Through the completion of an Organizational Leadership degree, students will gain an understanding of the proper ways to manage people within a business environment. They will become an expert in motivating workers, instituting changed within an organization, and how to be an effective leader. This type of degree can be very, very flexible, but also has a few areas where it is most applicable. Here is a list of some of the career paths that a degree in Organizational Leadership might lead.
Featured Programs
Organizational Leadership Jobs Available
Human Resources
Through the completion of an Organizational Leadership degree program, students will have gained a great deal of experience in classes relevant to the field of human resources. The field of human resources focuses on the care for the people that make up an organization. Human resource workers will focus on creating policies that govern the behavior of employees, solve interpersonal problems between workers, maintain employee compensation programs, and work to attract new employees. Human resource management is a vital part of any organization and the training provided in an Organizational Leadership degree makes one ready to enter into this field.
Organization Management
One of the more obvious career paths, Organization Management focuses on the management of the overall structure of a company and the way that the various departments interact in order to create an effective and efficient pipeline. Students who study Organizational Leadership gain an intimate understanding of the policies, techniques, and systems that make for effective organizations. Students can take this information into leadership roles within a company or corporation or they can use this knowledge to provide consultation to organizations that are hoping to solve organizational problems.
Career Training & Development
A major focus of Organizational Leadership degree programs is learning how to motivate others. This skillset can be applied to the field of Career Development. Many workers find themselves in industries that are no longer in high-demand and must learn a new trade or skill in order to pivot into a new job position. Career Training & Development jobs focus on helping these workers who are looking to move into a new field of work with the proper help and guidance in order to succeed in their career transition.
Education
Another field in which leadership skills are in high-demand, Education positions find those with Organizational Leadership degrees incredibly valuable. Roles such as Principal, Dean, or any other Administrator level jobs require an in-depth understanding of leadership values. Whether it is an understanding of motivating others, how to solve interpersonal conflicts, or how to define the vision of a department or entire school, Organizational Leadership skills can prove invaluable when it comes to upper-level administrative roles within the field of education.
Whether it be one of our top online Bachelor's in Organizational Leadership degrees, or one of our top Master's in Organizational Leadership degrees, these programs afford students a unique skillset that prepares them to enter into a wide variety of leadership roles. These are just some of the industries that those with Organizational Leadership degrees typically find themselves in.