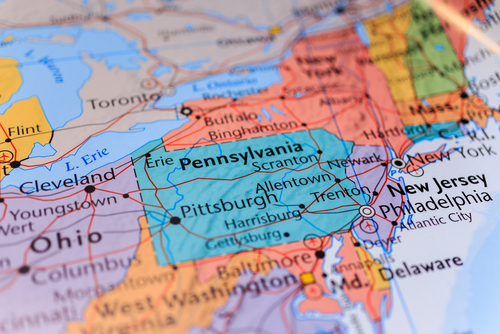 In 1847, the Franciscan Friars of the Third Order Regular — who adhere to the teachings of St. Francis of Assisi — founded Saint Francis University in the Philadelphia borough of Loretto. Classified as a private four-year Catholic liberal arts university, Saint Francis enjoys a 600-acre location within Loretto's forests and farmlands. The campus includes the Mount Assisi Friary, which was the former residence of industrialist Charles M. Schwab; the 9-hole Immergrun Golf Course; and the main building of the Southern Alleghenies Museum of Art. Originally called Saint Francis College, the institution attained university status in 2001. Saint Francis is notable for being one of the country's older Catholic universities and one of the first ones to become coeducational.
Saint Francis University has 241 academic staff and about 2,500 students. More than 70 percent of the student body consists of undergrads. The university has over 50 academic programs of study, the most renowned of which are the Masters of Business Administration and the Masters of Physician Assistant Sciences. Saint Francis's programs are offered through four schools: the School of Arts & Letters, School of Business, School of Health Sciences and School of Sciences. In addition to the main campus at Loretto, Saint Francis has a campus at Pittsburgh and another at Ambialet in France.
Featured Programs
Saint Francis University offers three online degree programs. The Online Master of Health Science, or MHSc, combines elements of the school's graduate programs in Public Health and Health Administration. The Online Master of Medical Science, or MMS is aimed at aspiring physician assistants. The third program is the Online Master of Human Resource Management, or MHRM.
U.S. News & World Report places Saint Francis University at 51st in its list of best Mid-Atlantic universities to gain a master's degree. The publication also ranks the institution as the 46th best university in the northern U.S., thus placing it at "Tier 1."