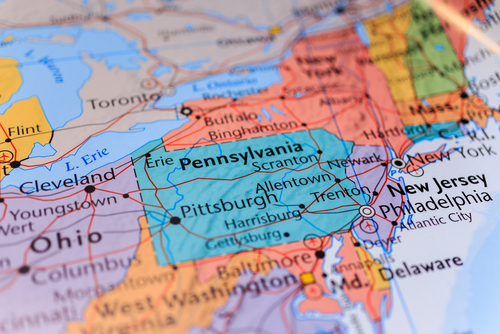 The Pennsylvania State University — which is commonly called Penn State or PSU — operates on a stated three-fold mission: teaching, research and public service. Based in Pennsylvania and supporting more than 44,000 students, is one of the largest universities in America. Penn State World Campus functions as the institution's online program portal. Through Penn State World Campus, students can choose from any of 80-plus degree and certificate programs.
Featured Programs
There are five online associate degrees at Penn State which are in Business Administration, Human Development and Family Studies, Information Sciences and Technology, Letters, Arts & Sciences, and Turfgrass Science and Management. Undergraduates have 16 fields to take their pick from. They can get a Bachelor of Arts or Bachelor of Science in Economics, Psychology, and Labor Studies and Employment Relations. An undergrad can also combine his or her major with any of the five following minors: Energy Business and Finance, Homeland Security, Labor Studies and Employment Relations, Political Science and Psychology. The 12 available undergraduate certificates include paths in Nursing Forensics, Weather Forecasting, Digital Arts, Enterprise Resource Planning, and Adult Development and Aging Services.
Penn State World Campus offers 25 online master's degree programs. The multi-faceted pick is the Homeland Security program, which offers five concentrations. They are Agricultural Biosecurity and Food Defense, Geospatial Intelligence, Homeland Security Base, Information Security and Forensics, and Public Health Preparedness. Other master's degree programs that PSU offers online include enterprise architecture, children's literature, nuclear engineering, project management, supply chain management and geographic information systems. There are also 22 graduate certificate programs available.
Penn State consistently ranks among the top 50 universities and colleges in the annual "America's Best Colleges" list of U.S. News and Report. The university gets its regional accreditation from the Middle States Commission on Higher Education.