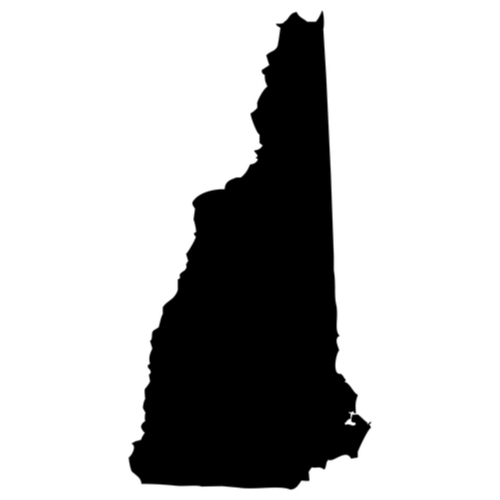 Featured Programs
Southern New Hampshire University (SNHU) is a private university that was founded in 1932 by H.A.B. Shapiro and is presently located in Manchester, New Hampshire. The main campus occupies 300 acres, on the bank of the Merrimack River, in Manchester, NH. In addition to the main campus, the university has several New Hampshire extension centers located in the cities of Brunswick, Nashua, Salem, Portsmouth, and an additional location in Brunswick, Maine.
Southern New Hampshire University with an 80-year history is regionally accredited by the Commission on Institutions of Higher Education (CIHE) of the New England Association of Schools and Colleges, which is the official regional accreditation agency for colleges and universities in the six New England states. SNHU also carries several specialized program accreditations per program and extended location, such as an accreditation from the European Council for Business Education and an accreditation from the New Hampshire Postsecondary Education Commission.
Southern New Hampshire University's Online Internet-based distance learning program was launched in 1995, and the university extended its learning programs to reach worldwide. SNHU has a present enrollment of more than 13,000 students and students may attend online, in class or both. SNHU offers more than 180 undergraduate, graduate degree, and certificate programs both on-campus and through SNHU online. Southern New Hampshire University recognizes future growth and offers degrees in Healthcare Management, Healthcare Administration, Forensic Accounting, International Business, Project Management, and in Information Technology Management.
SNHU offers affordable degree programs and while education costs may vary per degree program, the average is approximately $36,000 for an undergraduate degree. The university faculty are recognized professionals within their respected field and the education received is an excellent one. In Fast Company's 2012 list of the World's 50 Most Innovative Companies, SNHU, at No. 12, was the only online school to appear. SNHU also ranked No. 1, in the SuperScholar Smart Choice 25 Best Online Colleges. SNHU is also recognized as a Military friendly school and offers a scholarship to active-duty military students. For additional information on degrees and programs offered, admissions, accreditations, awards, tuition, scholarships, and financial aid, please contact or visit Southern New Hampshire University online.