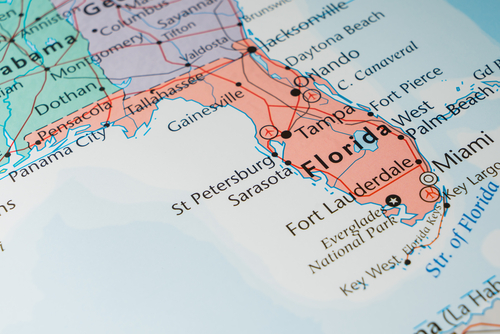 Saint Leo University is a Catholic university established in 1889 by the Order of St. Benedict of Florida. It is a liberal-arts based college located in the Tampa, FL area that caters to students of all denominations. It is also one of the top providers of higher education to the U.S. military, both through additional education center on or near military bases throughout the country and through its highly regarded extensive online programs.
Featured Programs
Online Degrees
Saint Leo University offers the same degree programs online as it does through its Florida campus and education centers, with the same rigorous standards applied whether classes are online or on campus. With that in mind, online students of Saint Leo can earn degrees ranging from associate to doctorate and graduate certifications in fields ranging from various business administration to liberal arts, to name a few.
Accreditations
The college is regionally accredited by the Commission on Colleges of the Southern Association of Colleges and Schools, with this accreditation covering all programs offered, both online and on campus. Being regionally accredited indicates that Saint Leo has met all of the requirements for a sound education program as defined by the national Department of Education. Additional accreditations for specific fields include its School of Business' recognition by the International Assembly for Collegiate Business Education and its MBA Sports Business Program's Commission on Sports Management Accreditation.
Tuition and Financial Aid
Financial aid is available to help offset the cost of attending a private university such as Saint Leo, with grants and loans available through federal financial aid as well as scholarship opportunities and military and veteran aid specific to Saint Leo. The cost of an associate or bachelor program is currently $470 per credit hour, while graduate costs range from about $422 to $673 per credit hours, depending upon the course of study.