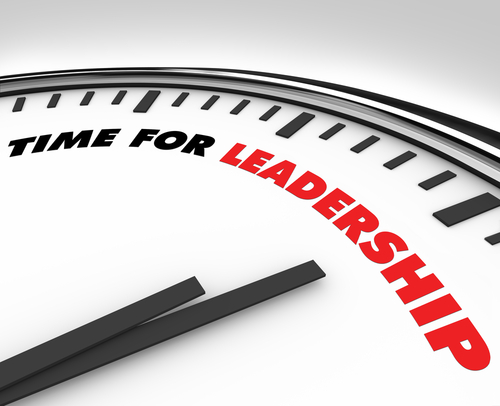 Deciding to pursue graduate-level studies is a big post-undergraduate studies step, and a big investment in both time and money. Looking for a graduate degree that promises to boost your career and ability to lead within your current organization or for the future can lead to difficult choices. If you've completed your undergraduate studies in business or a related topic, and wish to take your next step to enhance your career possibilities and potential earnings in the wide field of business, your graduate degree search may likely lead you to a Master's of Business Administration (MBA) or a Master's of Organizational Leadership (MOL) degree. But when faced with the options of a master's in organizational leadership vs MBA, or business management vs organizational leadership degree, how do you decide which one is right for you and which is a better fit for your particular aspirations?
Featured Programs
The MBA degree is generally regarded as the hallmark of post-secondary degrees. But is the MBA the right program for you to pursue? Many times, prospective students interested in leadership positions find the MOL may suit them better, when examining the options for a master's in organizational leadership vs MBA. While the MBA and MOL have some common themes, such as organizational strategy and management, prior education may play a role in choosing what is right for you. While the MBA may be a great fit for those with a related undergraduate degree, the MOL can suit a broader educational background.
In this article you'll find overviews of both degrees and their similarities and differences to consider when deciding which program is right for you, whether you are looking at a business management vs organizational leadership degree, or a master's in leadership vs MBA. Once you've decided your direction, check out Best Online MBA Programs or Best Online Master's in Organizational Leadership to begin your search for a program that is right for you.
Master's in Organizational Leadership vs MBA: What are these degrees?
MBA is the abbreviation for a Master of Business Administration degree. In an MBA program, students find an analytical approach to managing. Although not a terminal degree, it is typical for the MBA graduate to see it as the end of their academic training, unless pursuing business research. The MBA is a pursuit many burgeoning entrepreneurs and ladder-climbers tackle to gain the skills, knowledge and network to advance in their careers.Through the completion of an MBA program, graduates will have specialized training that can be applied in the corporate sector.
MOL is short for Master's in Organizational Leadership. These programs take a more personal approach to management, enabling students to help employees reach their potential in the organization. Courses dive into the human aspect of business. Communication techniques, team development, leadership concepts, multicultural dynamics within the workplace are some of the challenging topics covered. With a personal and creative approach to management, the MOL degree empowers students to pursue emotional intelligence, inspiring workers to reach their full potential in the workplace. With a focus on qualities and skills that make a great leader, graduates will have the training to manage, motivate and retain employees, and have a bigger picture, focusing more on leadership.
What if I can't choose between a master's in organizational leadership vs MBA?
There is often a focus on choosing between two things, such as a master's in organizational leadership vs MBA, or business administration vs management. However, there are other options. For example, there is such a thing as an MBA organizational leadership, or an MBA organizational management. Instead of forcing students to choose between a business administration vs management degree, or a master's in organizational leadership vs MBA, an MBA in organizational leadership brings the best qualities of both programs together. An MBA organizational management could be useful for someone who can't decide between two degrees, or who sees the good qualities of both. The organizational leadership part of this particular MBA exists as a specialization, or an add-on to the MBA. For a good middle-of-the-road option, consider earning an MBA organizational leadership.
What jobs do people with a business administration vs management degree have?
Career fields for MBA graduates include finance, marketing, technology, manufacturing, and banking, for a start. In-demand jobs for MBA graduates include titles such as HR Manager, Marketing Manager, Information Technology Manager, Management Analyst, Financial Advisor, and Finance Manager along with Operations Research Analyst, and Business Operations Manager, among others.
The MOL degree promises to prepare graduates for leadership and management roles by equipping them with improved interpersonal skills. Graduates of an MOL program are prepared to implement new programs within their organization, guide companies in budgeting and cost cutting projects, design and implement training among other things. Work titles may include things such as Education Administrators, Human Resource Managers, Advertising, Promotions, and Marketing Managers among other titles.
Why would someone choose a master's in leadership vs MBA degree?
Why would a student choose one degree over another? When researching possible degree choices, someone may choose an MOL degree if they are interested in a job that focuses on employees within the organization or focus on legal issues within management. Also, the MOL prepares students who wish to focus on research, and prepares students to continue their education with doctoral studies.
MBA students are seeking a more intense focus on business finances as well as in business administration. MBA's are known for developing advanced management skills. Graduates of an MBA program can expect to be prepared to jump into an established company structure to utilize their expertise in a variety of business areas.
How long do these degrees take to complete?
MBA programs completed while studying full-time may take between 11 to 24 months to complete. MBA programs can be completed studying full-time, but there are a number of ways to complete an MBA that does not require a full-time commitment. There are "Executive MBA Programs" that are geared toward working professionals. These programs may be online or in-person, with classes often taken on the weekends. There are programs aimed at working professionals, with classes once a month. If you are looking to complete your MBA, you are sure to find a format that will work with your situation.
The MOL is typically completed in as little as 1 year, and may take up to 4 years if completing it through part-time study. These programs may be online, in-person, or hybrid. Some programs offer classes in 8-week sessions. Here again, it is possible to find a program to fit your work and life situation.
How much might one get paid with a business administration vs management degree?
In the MBA world, where you go for your degree can make a world of difference when it comes to salaries, right out of the gate. According to a recent U.S. News annual survey, the average base salary plus bonus paid to graduates of the 132 ranked full-time MBA programs was $101,034. That average base salary and signing bonus jumps to a whopping $172,265 for graduates of 10 top MBA programs. Graduates of Stanford University in California led the payscale pack with a starting salary and bonus of $175,148.
Yes, where you get your MBA is a determinant of salary, but also which sector a graduate enters. A MBA graduate working in the consulting sector is paid considerably more than one working for a nonprofit. So check out your areas of work interest to get more precise salary information for MBA graduates in that area of work.
If you're pursuing a Master's in Organizational Leadership (MOL), salaries are not as robust as those of graduates of the very top MBA programs, but may be similar to lesser known programs. Let's take a look at some Organizational Leadership jobs and their salaries than a MOL graduate may have.
These salaries are from the Bureau of Labor Statistics:
Sales Managers have a median annual salary of $132,290, with an average job outlook.
Human Resource Managers have a median salary of $121,220, with a 6% expected job growth outlook, which is faster than average of all occupations.
Training and Development Managers can expect a median average salary of $116,640 with a 7% job growth outlook, which is faster than average of all other occupations.
Top Executives and Corporate Officers can anticipate a median salary of $107,680 with average job growth outlook.
Industrial Production Management positions have a median annual salary of $108,790 and slower-than-average growth when compared to all occupations.
Medical and Health Services Managers enjoy a median annual pay of $104,280 and projected growth of 32 percent, which is much faster than average for all occupations.
Elementary, Middle and High School Principals have a median annual income of $98,490, with average expected job growth.
Postsecondary Education Administrators can expect a median salary of $97,500 with average job growth.
Management Analysts and Consultants have a median salary of $87,660 with 11% projected job growth, which is much faster than average.
What concentrations and specialization can a student studying for their MBA or MOL get?
Choosing a concentration for a graduate degree helps students tailor their studies to their specific career interests and goals.
Check out these possible concentrations within an MBA program: Marketing, Accounting, Innovation Management, Entrepreneurship, Agri-Business Management, Finance. Supply Chain Management/Operations, Business Management, Energy and Clean Technology, Environmental Management, Media Management, Healthcare Management, Information/ Cyber Security Management, Information Technology, Strategic Human Resources, Strategic Operations Management, Homeland Security, Management Consulting, International Business, and Social/Non Profit Entrepreneurship.
Concentrations for MOL programs may include: Human resource development, Human resources management, Healthcare Management, Teaching Leadership, Emergency Management Leadership, Human Services, Business, Criminology, Strategic Leadership, Leading Innovation, and Organizational Communication. In addition to these concentrations, many MOL programs give ample opportunity to take courses that are specific to student interest.
What skills can an MBA graduate expect to have? What skills can an MOL graduate expect to have upon graduation?
Graduates of an MBA program should have skills in areas such as leadership, communication, critical thinking, analytical thinking, teamwork, creativity, cross cultural competency, integrity, flexibility, self awareness, resilience, and the ability to work collaboratively.
Graduates of a Master's of Leadership program will be armed with knowledge and skills to lead an organization. Skills in areas such as task management, conflict resolution, communication, teamwork, big picture team management, change management, and data driven decision making and data analysis top the list of skills a MOL graduate would have.
What are the requirements to enter an MBA or MOL program?
Common MBA entry requirements include: A four-year bachelor's degree from an accredited school, 2-3 years of work experience or more, letters of recommendation, a resume and personal statement, proof on English proficiency if English is not a first language, and the all important GMAT test results. Check out your school of interest for other requirements.
Those seeking to enter a Master's of Leadership program may find requirements to be similar. The GMAT may or may not be a requirement, and there may be variations in work experience requirements. Always consult your school of interest for their specific requirements.
What are the professional organizations for graduates of MBA and MOL programs?
Graduate school not only grants you a degree, it also gives its graduates an alumni network that can be invaluable. In addition to this, many take advantage of professional organizations that provide resources, job postings, publications, and more.
Check out these professional organizations to find one or more that fits your area of interest:
American Management Association (AMA)
The American Finance Association (AFA)
Association for Financial Professionals, Inc. (AFP)
American Marketing Association (AMA)
American Management Association
American Production and Inventory Control Society (APICS)
Professionals in Human Resources Association (PIHRA)
The Society for Human Resource Management (SHRM)
American Association of Healthcare Administrative Management (AAHAM)
The Bottom Line:
Aspiring students should take a hard look at exactly what they are looking for when it comes to their post-graduate studies career. A Master's in Business Administration will prepare students to plug directly into an existing corporate structure to use their newly acquired skills and knowledge. A Master's in Organizational Leadership gives a broader understanding of management and leadership that can be applied to bring organizational change in a wide variety of businesses or other organizations.
By Carol Dolan BS RN BSN CDCES
Carol graduated with her BS in Nutrition from Montclair State University and her BSN in Nursing from Rowan University. She is a Certified Diabetes Care and Education Specialist (CDCES) currently working with adults and children living with diabetes in both outpatient and inpatient settings.
This concludes our article giving information on a master's in organizational leadership vs MBA.