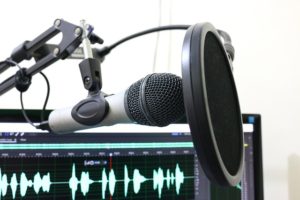 Looking to complete one of our top online Bachelor's in Entrepreneurship? Want to stimulate your brain with insight from some of the best entrepreneurs while completing your studies? We've compiled a list of some of our favorite podcasts about entrepreneurship. Let these podcasts accompany you while completing homework, traveling to a pitch meeting, or just to pass the time. By immersing yourself in the world of entrepreneurship, we hope that you'll be able to find greater success as you work towards earning your Bachelor's in Entrepreneurship and go on to start your own business.
Our Favorite Podcasts for Entrepreneurs (in no particular order)
StartUp – Hosted by Alex Blumberg CEO of Gimlet, and Lisa Chow former editor of FiveThirtyEight, this podcast chronicles the journey that Alex Blumberg underwent in order to found his company, Gimlet.  Through this podcast, listeners can get a firsthand account of the various struggles an entrepreneur faces when starting a new company. From getting partners, to acquiring funding, StartUp walks listeners through the journey of creating a new company as an entrepreneur.
Featured Programs
The Tim Ferriss Show – New York Times Best Selling Author and acclaimed angel investor, Tim Ferriss, hosts this weekly interview podcast about finding your way in the world of business.  Interviewing major names across various industries, Tim Ferriss discusses the ways his guests found success in their respective businesses and usable advice and information for young entrepreneurs hoping to do the same.  The Tim Ferriss Show is one of the earliest podcast successes, having reached 100,000,000 downloads sooner than any other business-related podcast.
The Twenty Minute VC – Understanding what a venture capitalist is looking for is a crucial skill when it comes to being an entrepreneur.  Securing funding is one of the most essential, and challenging, roles an entrepreneur faces when starting a new business.  Offered in 20-30 minute installments, host Harry Stebbings interviews different venture capitalists each week to provide listeners with greater insight into the process helps dictate what makes a venture capitalist decide to invest.
Powderkeg: Igniting Startups – Each week, host Matt Hunckler interviews a different investor, entrepreneur, or business innovator in order to provide listeners with valuable insight into each interviewees specific success story in order to glean lessons and knowledge that might be applicable to one's personal entrepreneurial journey. Generally lasting just shy of an hour, Matt Hunkler books a great lineup of new and fresh entrepreneurs.
This Week in Startups – A valuable listen for those wanting to keep a pulse on the startup industry, This Week in Startups features a combination of current events, gossip, and interviews that give insight into the happenings within the startup universe.  This is a great listen for students who want to keep an ear to the ground in order to know what types of businesses and trends are coming down the pipe.
While this is just a short list of some of our favorite entrepreneurship podcasts available online, there are hundreds of different podcasts covering a wide array of subject matter available to listeners across the Internet. We hope that these podcasts will keep you stimulated and informed while pursuing one of our top online Bachelor's in Entrepreneurship degrees.