Many of us have a unique love affair with history. And with this list of 102 great history podcasts, you can take your history education to new heights. The following podcasts are more than just entertaining. They will teach you about historical events you may not have ever learned about in traditional studies. Check out one of these best history podcasts today.
Featured Programs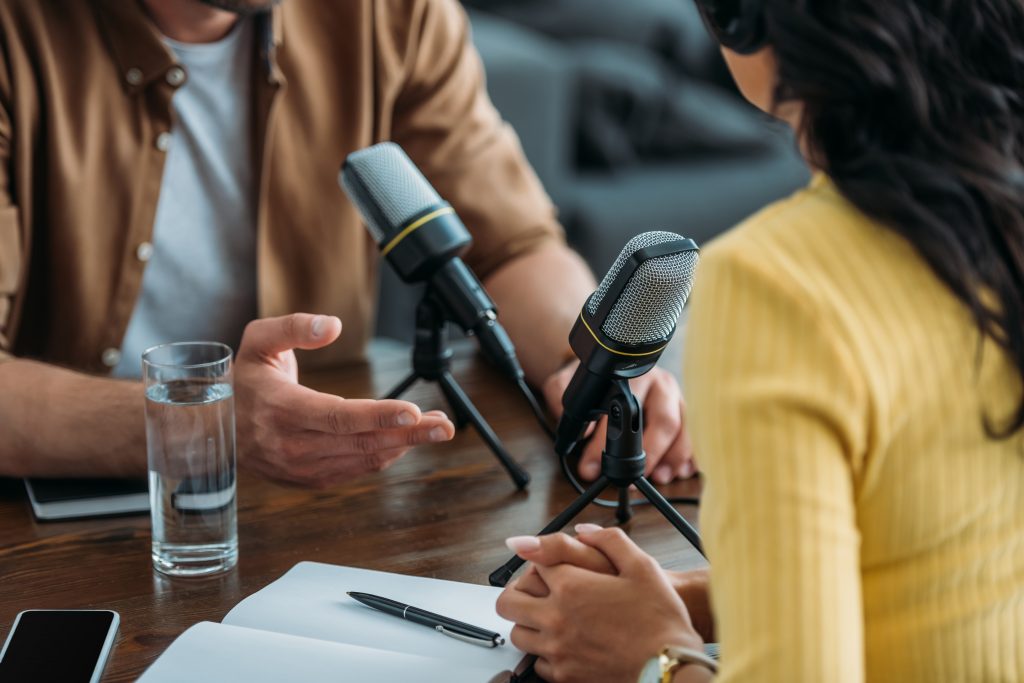 Right away, we found The Memory Palace to be one of the best history podcasts ever. The show consists of assorted vignettes covering people, places, and objects in history. Host Nate DiMeo conjures up history in vivid detail, and this long-running show has become extremely popular. Listeners are encouraged to start anywhere and begin each story blind, allowing themselves to give in to the emotions and memories each episode invokes.
There are 11 episodes in this audible-hosted history podcast. This one gives listeners a glimpse into some of history's unsung heroes and people who have changed the world. It covers world history from 1936 to 2010 through the eyes of those who were actually there. You may have read some of these stories in schoolbooks, but you've never heard them like this.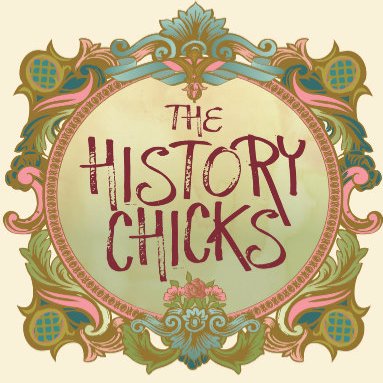 The History Chicks is an extremely popular show and one of the best history podcasts on our list. The History Chicks are Susan Vollenweider and Beckett Graham, two women who love history. The History Chicks podcast is dedicated to ensuring that the women who have played a part in history are remembered and recognized. Each History Chicks episode features a different female historical figure in this fun and captivating podcast. If you haven't seen the History Chicks, you'll want to tune in at your earliest convenience.
Comedians Tim Groeschel and Jacob Trimmer host this lively podcast. Let Them Fight is a comedic look at history and true crime. The pair make jokes and swap stories about figures from the past who have lived violent (yet fascinating) lives. There are new episodes on Tuesdays and Thursdays. If you love humor, this is one of the best history podcasts you'll discover. Hilarious and engaging, history buffs won't want to miss it.
Criminals are fascinating. Why do they do the horrible things they do? What motivates their terrible deeds? Behind the Bastards is an iHeartRadio podcast about some of the worst people in human history. From well-known villains to obscure despots, it's one of the best history podcasts about historical crime. Plus, you'll end every podcast feeling much better about yourself.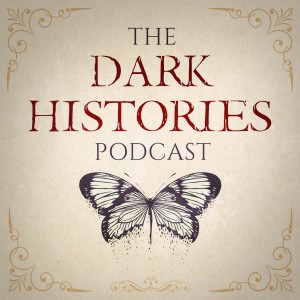 If you love shows like X-files and Twilight Zone, this next show is one of the best history podcasts for you. It airs bi-weekly and centers around unexplained happenings and mysterious sightings throughout time. Dark Histories will give you your fill of mystery and history rolled into one great podcast.
We all know how important it is to learn from past mistakes, and Cautionary Tales can help with that. Tim Harford is an author and host of this podcast about human error and its consequences. Whether it's a well-known catastrophe or a less-publicized screwup, the podcast aims to give listeners insight into learning from the mistakes of others.
American History Tellers is one of the best history podcasts dedicated to the moments that shaped American history. From the Gold Rush to the Cold War, it calls attention to how these events affect us even today. American History Tellers is hosted by Lindsay Graham (not the senator).
This next podcast, also hosted by Lindsay Graham, is called American Scandals. From politics to business to sports, scandals have their place in American history. How did they happen, and who is at fault? Every scandal begins with a lie. But this fascinating podcast uncovers the truth. If you're curious about the scandalous deeds of the past, this is one of the best history podcasts to listen to.
Despite recent history, you might be surprised to learn that elections have historically been controversial and divisive. American Elections: Wicked Game explores 58 presidential elections and the dirty details of each of them. It's one of the best history podcasts for understanding the election process and how American history keeps repeating itself.
This next podcast is sponsored by The Atlantic and hosted by Van R. Newkirk II. It looks at one of the most catastrophic floods in history: Hurricane Katrina. Floodlines interviews the individuals who lived through the aftermath of this event. And each has a fascinating (and sometimes heartbreaking) story to tell. When it comes to historic natural disasters, this is one of the best history podcasts you can tune in to.
Cold War Conversations is one of the best history podcasts to learn about some of the lesser-known aspects of the Cold War. It features guests from all over the world. And gives insight into world history from 1947 to 1989, who lived through it, and how they felt about it.
Everybody knows about fake news, but how about fake history? Host Dominic Sandbrook takes listeners around the world in this fascinating podcast about false history. It turns out that much of what we think is true has been rewritten, reshaped, and manipulated. Who knew? Hijacked Histories is one of the best history podcasts for uncovering the whole truth.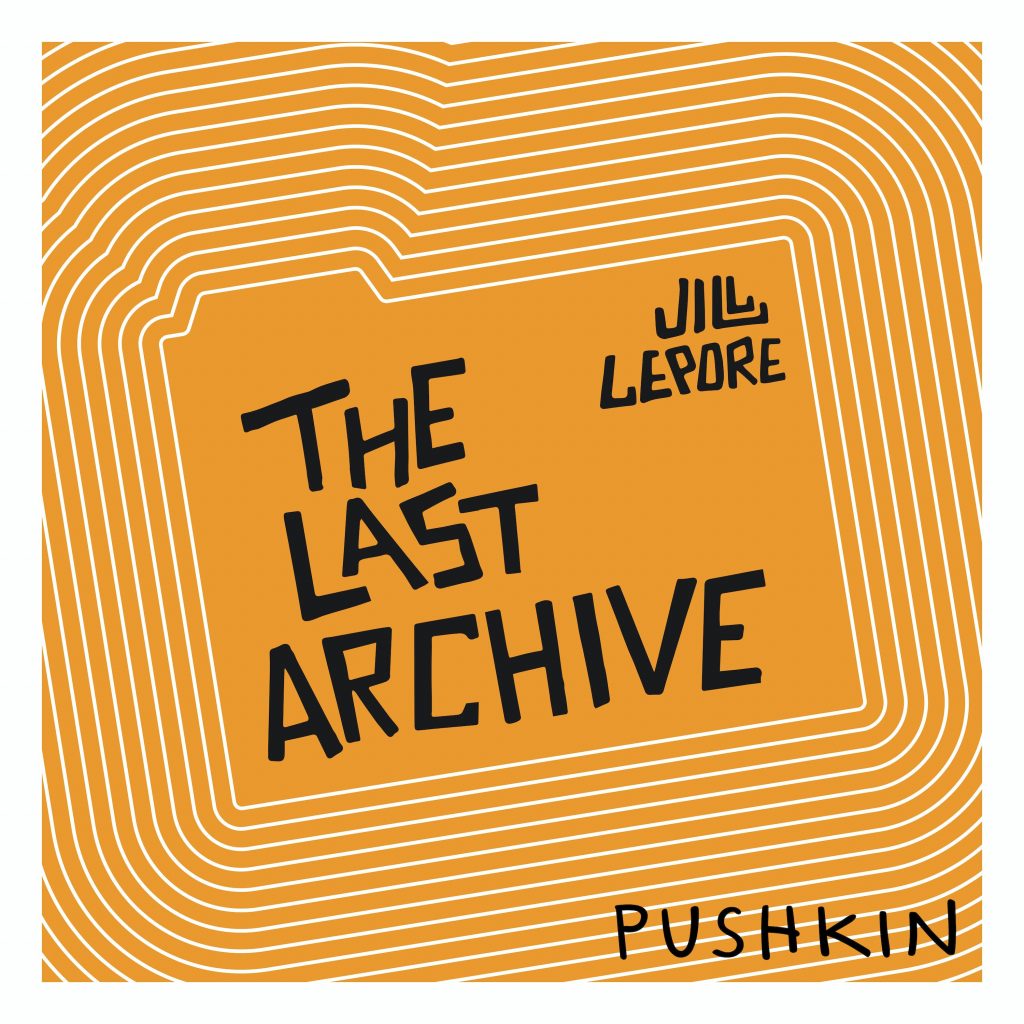 The Last Archive​ is also another one of the best history podcasts about fake news and the history of truth. It's a show about what we know and why it feels like we can't be sure of anything anymore. The show is hosted by historian Jill Lepore, who leads listeners through the past to uncover lies we've been entirely unaware of.
Journalists Sarah Marshall and Michael Hobbes host the next podcast. You're Wrong About is for everyone who is obsessed with setting the history records straight. Each week, the show takes a deep dive into one moment in history that has been misrepresented in the public perception.
The next podcast, The History of Byzantium, covers the history of the Roman Empire from 476 to 1453. Host Robin Pierson delivers each well-researched and engrossing episode with gusto and enthusiasm. If you're looking for one of the best history podcasts regarding Rome, this is it.
Do you really think you learned the whole truth in history class? Hosted by Holly Frey and Tracy Wilson, this podcast talks about notable parts of human history that have been left out of the textbooks. From love stories to anarchy, this is one of the most informative and best history podcasts to listen to.
Journalist Afua Hirsch hosts this six-episode podcast. Lively and intimate, it aims to explain the legacy of the British Empire. Through interviews with historians and leading British figures, Hirsch dispels myths and uncovers the truth of the complex history of Britain. If you want to know the truth about the most famous British nobles, this is one of the top history podcasts you can check out.
If you love Victorian history, Stephen Fry's Victorian Secrets is one of the best history podcasts on the subject. Fry doesn't concentrate on the stuffy cliches associated with Victorian England. Instead, he discusses the malice, sex, madness, scandal, depravity, and social change of the era.
World War II history buffs will love this popular podcast by Ray Harris, Jr. Airing since 2012, it tells the story of World War II with extensive depth and incredible detail. There are 392 episodes in all, enough to keep you busy for quite a while. We consider this one of the best history podcasts ever produced on World War II.
Most Notorious is one of the best human history podcasts for true crime. Each week, the show introduces a new gangster, serial killer, or gunslinger. It covers the people responsible for some of history's worst disasters and tragedies. The show features authors and historians who have studied these figures extensively and have unique insights into their lives.
Futility Closet is a weekly look at some of history's forgotten moments. This interactive podcast features lateral thinking puzzles. Listeners play along with the hosts to untangle perplexing historical conundrums using yes-or-no questions. If you like interactive podcasts and solving mysteries, this is one of the best history podcasts you can check out.
This well-researched historical podcast takes an entertaining deep dive into a variety of historical topics. Dan Carlin goes to great lengths and detail to discuss the featured topics. Some of the episodes can be lengthy, running up to four hours in length. While most have a cost, a handful of them are completely free.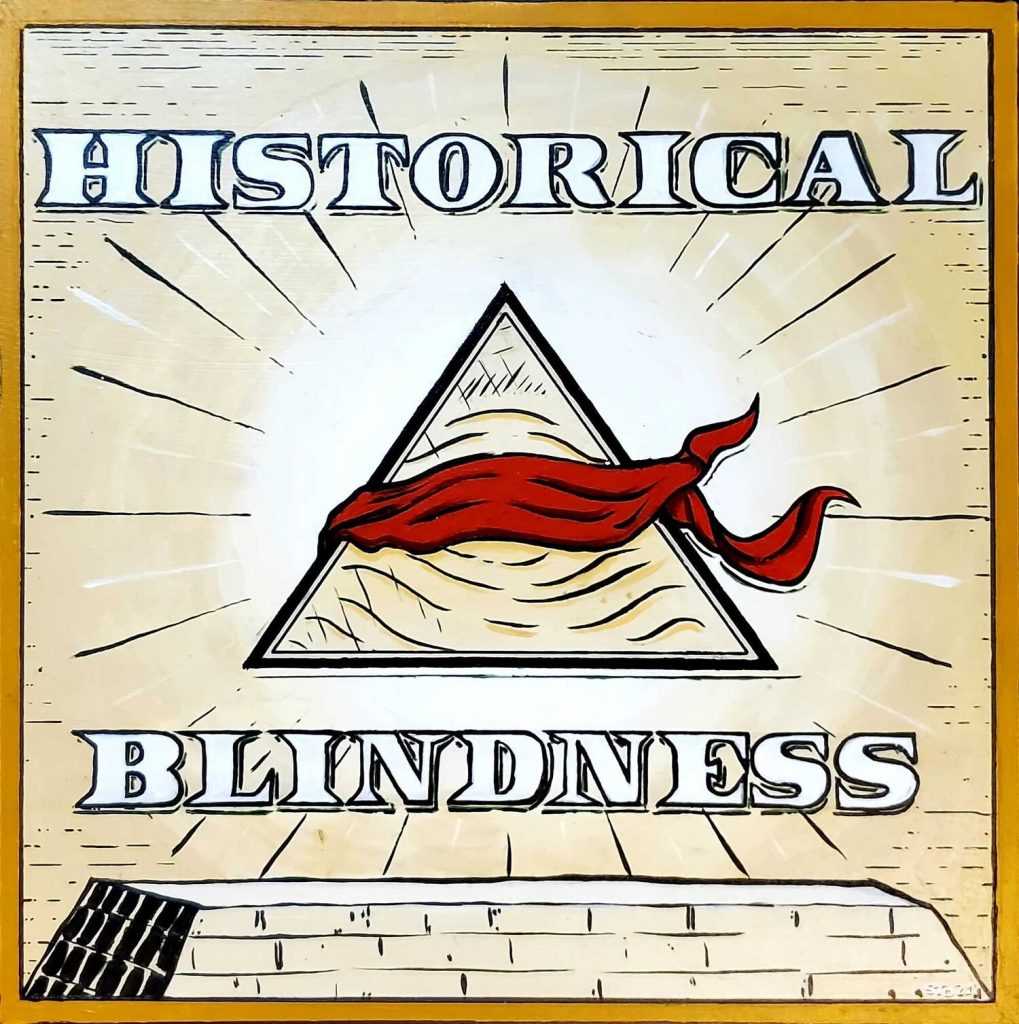 Historical Blindness is a podcast from the Recorded History Podcast Network. In it, host Nathaniel Lloyd focuses on some of the lesser-known bits of history. He encourages listeners to rethink history with a more critical eye. And he enthusiastically offers a new perspective on the potentially false narratives we've been taught over the years.
This 192-episode best history podcast is a complete history of the Roman Empire. It begins with Aeneas's arrival in Italy. And it ends with the exile of Romulus Augustulus, the last Emperor of the Western Roman Empire. Check out this podcast for a complete historical picture of this fascinating period. Along with a few others on this list, it's one of the best history podcasts on the Roman Era.
The Fantastic History of Food is a micro-podcast that brings the compelling history of food to life. Host Nick Charlie Key shares some of the most peculiar Epicurean tales you'll ever hear. From discussions on the German Coconut Cult to supermarket robbery, you'll be riveted by this entertaining show. If you love history and food, this is one of the best history podcasts to listen to.
This next podcast offers a hysterically lighthearted look at life hacks based on what other historical figures might do. It's hosted by three comedians: Emily Lloyd-Saini, Mawaan Rizwan, and Sindhu Vee. And they will take you on a journey of the most bizarre historical rituals. Not only do they test them out in real life, but they also report back to their listeners how effective they are. It's one of the best history podcasts for learning some new and unique trivia.
iHeartRadio sponsors this next podcast, Surprisingly Brilliant. It's all about some of history's most important (but little-known) innovations and the scientists behind them. From the lifesaving bean to black holes, each week tells a new story about some of the most obscure heroes of science and technology. This is one of the best history podcasts for those who are obsessed with inventions and science.
This next podcast focuses on art history. Led by art history buff and curator Jennifer Dasal, it dives into the history of Western art in a unique and unconventional way. Want to learn more about the intricate lives of Pablo Picasso, Michelangelo, or Van Gogh? Dasal will take you on a journey into the lives of the world's most talented artists. This is one of the best history podcasts for art lovers we have found.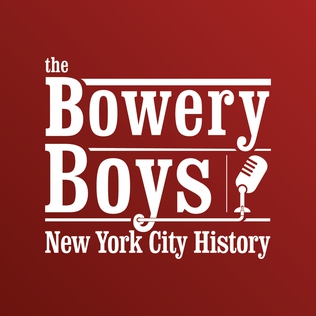 Tom Meyers and Greg Young are your hosts for The Bowery Boys New York City History. This podcast delves into all the questions about the city that never sleeps. Are you curious about the history behind Central Park, the massive skyscrapers, or the Great Fire of 1776? Then you'll want to tune in to the Bowery Boys. It's one of the best history podcasts we've come across about the Big Apple.
This next podcast by the BBC is great for history enthusiasts who are short on time. Each episode averages about 10 minutes and centers on eyewitness accounts of one historical event in a specific part of the world. Witness History airs every weekday. This is one of the best history podcasts for those who like to imagine themselves in a single moment in history.
American Innovations is a riveting podcast that delves into topics like the history of smartphones, artificial intelligence, DNA science, and more. Host Steven Johnson takes listeners through immersive stories about the engineers, scientists, and people behind the most remarkable tech inventions of the past 100 years. It's one of the best history podcasts for the tech-obsessed, and you'll learn something new in each episode.
This next enthralling podcast is hosted by a travel nurse who calls herself "The Professional Gypsy." As a medical history enthusiast, she discusses some of the most curious, bizarre, and chilling tales from the halls of medicine. She often brings in other experts and history buffs for a combination of fun and critical thinking. If you love the history of medicine, this is one of the best history podcasts to tune in to.
The Emperors of Rome is hosted by Matt Smith, Dr. Rhiannon Evans, and Dr. Caillan Davenport. The show covers Rome's many emperors in highly informative and academic detail. The 213-episode podcast features expert guests and is sponsored by La Trobe University in Melbourne.
Buried Truths is an NPR podcast that discusses the untold stories of black voter suppression. There are 44 episodes in all, centering around the post-World War II era. Professor Hank Klibanoff hosts this thought-provoking podcast. It is one of the best history podcasts on black voter suppression we've come across.
The History of English is a unique podcast that centers around the development of the English Language worldwide. While it is academic and intense, it is still highly engaging. The host, Kevin Stroud, is a captivating storyteller. So if you're a fan of both history and linguistics, you'll want to catch this stimulating show.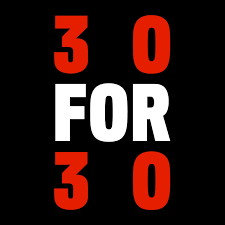 30 for 30 Podcasts offer delightful storytelling that appeals to both sports devotees and general interest listeners. This podcast goes beyond the ordinary perspective on sports, exploring how sports, competition, and adventure affect people's lives and the world. It is full of extraordinary stories about NBA activism, NFL video games, Olympic failure, polar exploration, Bikram yoga, and more. If you love sports history and trivia, this is one of the best history podcasts for you.
Italian-born American historian Daniele Bolelli hosts this next show. A historian and professor, Bolelli uses his keen storytelling abilities to explore some of history's most compelling figures, places, and events in this engrossing podcast.
Podcaster Mike Duncan hosts this weekly podcast on the rebellions, revolts, and political upheavals that have shaped world history. Revolutions centers on the world's most famous and infamous insurrections through 362 riveting episodes. It is one of the best history podcasts about skirmishes, seditions, and strife you will find.
Talking History: The Italian Unification is hosted by brothers Adam and Benjamin Ashwell. It features over 60 episodes discussing Italy's historical period between 1790 and 1870. The show is an enthralling look at a very intriguing time in Europe's history. And it's one of the best history podcasts on Italian history.
Next up is the fantastic story of Martin Luther and the Reformation. Every episode of this podcast is released exactly 500 years to the day that the events being discussed occurred. Listeners will be immersed in each vivid detail of Luther's life in this 45-episode podcast.
Russian Rulers History Podcast is a deep dive into Russian and Soviet History. It covers the country's rulers, from Rurick to Putin, with a serious and thorough approach. If you are a Russian history buff, this academic-style podcast is one of the best history podcasts on the topic.
Hosted by John Dickerson of Face the Nation, the next show is wildly popular. Slate's Whistlestop takes listeners back in time to the most memorable presidential moments in history. Then, it examines the impact of those moments and the effects on our country in the present day. You will want to listen to all 95 episodes of this electrifying podcast. Slate's Whistlestop is one of the top-rated best history podcasts on our list.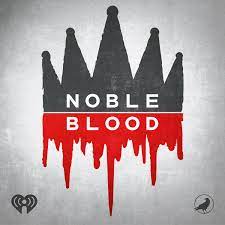 Mistakes often mean blood for whoever is wearing the crown. Author Dana Schwartz hosts this podcast about some of the most compelling royals in history. From the most notorious ogres to the most innocent victims, each story covers little-known details about a different individual from the ruling class.
Tides of History is hosted by Patrick Wyman, Ph.D. In this podcast, Wyman explores how our past always reverberates around us, affecting our present. From how we raise our children to how we earn and spend money, the tides of history are often much stronger than we think. If you like taking a reflective look at history, this is one of the best history podcasts to look into.
Jason Weiser hosts this next podcast, which is all about legends, myths, and folklore. If you love the tales of Hercules and Aladdin, this fun and captivating podcast is one of the best history podcasts you'll find. It's a great one for kids, too. That's because it retells original folklore in a new, modern style.
This next fast-paced podcast is hosted by Jon Hagadorn and airs weekly. In it, you'll hear about some of the most exciting events, people, places, and legends of history. Action-packed and intriguing, you'll love the way the past is enthusiastically brought to life.
Julia Schifini and Amanda McLoughlin are two self-proclaimed tipsy history geeks who host the next fun podcast. Join them as they toast to some great urban legends, classic myths, and folklore. It's an educational yet hilarious show you won't want to miss. If you like a little wine with your history discussions, this is one of the best history podcasts for you.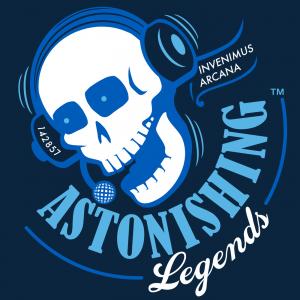 If you love history's unexplained mysteries, phenomena, and creatures, this next podcast will have you listening for hours. Hosts Forest Burgess and Scott Philbrook dive into some of history's most perplexing stories to investigate them for evidence. Astonishing Legends is one of the best history podcasts for uncovering new truths about old myths.
Burnt Toast is a Food52 podcast about some of the historical traditions around food and dining. Host Micahel Harlan Turkell dives into topics like pie emojis and the myths and magic of milk. The stories are a quirky mix of food and nostalgia. So if that sounds entertaining, Burnt Toast is one of the best history podcasts for you.
One of the most compelling moments in history is the fall of Rome. From mass migration to political breakdown, historians have studied this period for millennia. But host Patrick Wyman has a unique take on this era in history. He offers a contemporary understanding of globalization, climate science, and genetics. And he shows his audience how these factors have reshaped the way we think about the fall of Rome.
We all know that truth is sometimes more frightening than fiction. And this is one of the best history podcasts about scary non-fiction stories. Each episode examines a historical event showing the darker side of human nature. The presentation style is likened to a campfire storytelling experience. Lore has over 40,000 five-star reviews on Apple Podcasts and boasts over 390 million listens.
This best-history podcast show explores hip-hop's most exemplary moments in the words of people who lived them. Narrated by Reggie Ossé, Mogul tells the story of hip-hop. Aimed at general audiences, you can expect to walk away learning something new about this captivating genre. Plus, you'll better understand the people and musicians who brought it to life.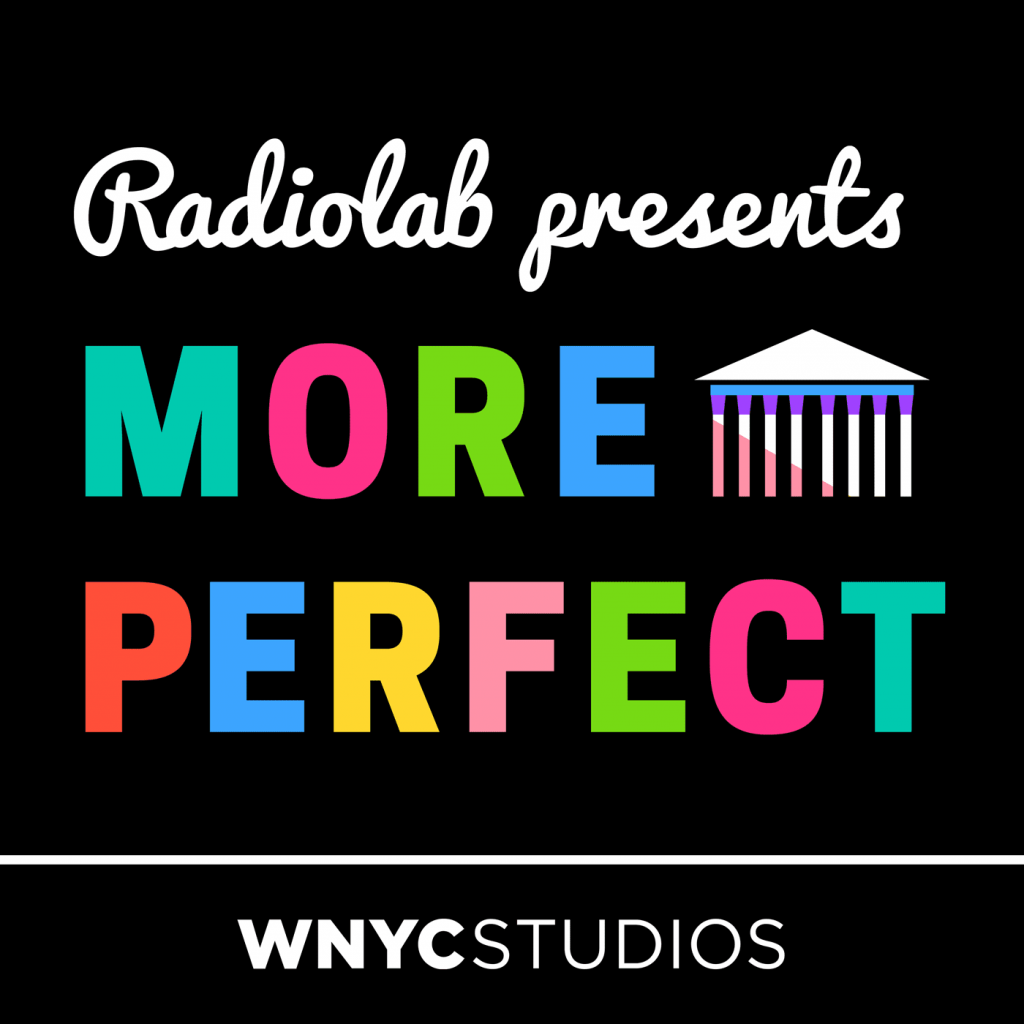 Supreme Court decisions shape everything from marriage and money to public safety and sex. We know these are critical decisions we should all pay attention to. But they often feel untouchable and even unknowable. Radiolab's spin-off series, More Perfect, connects you to the decisions made inside the court's hallowed halls.
Making Gay History focuses on the history of the LGBTQ+ movement in the US. Acknowledging many forgotten heroes, Eric Marcus interviews some of history's champions and icons of LGBTQ rights. He deftly brings to life the tales and eyewitness accounts of how gay rights evolved over the past several decades.
This podcast, hosted by Avery Trufelman, delves into the fascinating stories of people who tested the limits to design a better world. Nice Try explores what happens when those plans don't go as they thought they would. Season one, titled Utopian, explores the ceaseless hunt for the perfect place. History scholars and general listeners alike will enjoy this unique show.
For those interested in Japanese History, the History of Japan is a podcast not to be missed. It covers the most compelling historical periods in Japanese history up to 1991. There are over 450 episodes going back to 2010. The show is hosted by Isaac Meyer.
Saga Thing is a colorful podcast for anyone who loves to geek out on Vikings and Medieval History. Seriously engaging, you will be riveted as you listen to the show's two hosts, Andy and John, bring this era of history to life.
Similar to the Saga Thing, the Viking Age Podcast is an enjoyable journey into all things Viking. Your host Lee Accomando covers trading, raiding, and settlement of the Scandinavians and Norse people. And he enthusiastically covers every topic within Viking society and culture.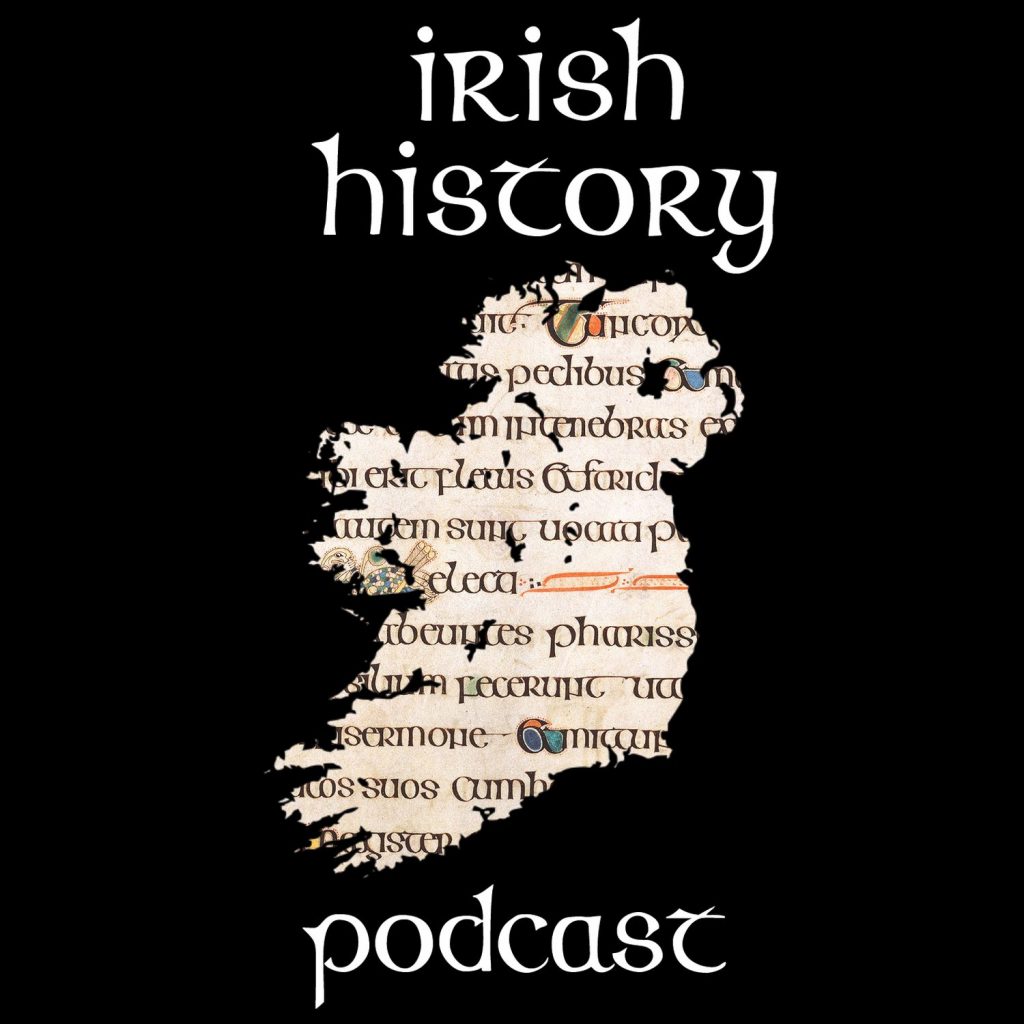 The Irish History Podcast is a riveting account of the country's rich history and people. It's hosted by classic Irishman Fin Dwyer, who delivers his well-researched stories with a lighthearted demeanor. If you want to pursue more information about Irish history, the comprehensive nature of this podcast will not disappoint.
Broadcaster Laszlo Montgomery hosts the China History Podcast. This dynamic show covers 5,000 years of Chinese history in the most well-researched manner. The podcast is delightful and enjoyable, boasting a 4.8-star rating.
Presidential takes its listeners through a historical journey, chronologically exploring the personality and legacy of each American president. This best history podcast features top experts on U.S. presidents. Listeners can start at the beginning with the life of George Washington. Or they can skip to a president whose story and legacy they want to better grasp.
In this next podcast, Malcolm Gladwell leads an exploration through often overlooked and misunderstood topics. Each episode examines an event, idea, or person from the past and asks questions to see if historians "got it right" the first time around. Revisionist History is one of the most interesting history podcasts we've discovered yet.
Slow Burn cleverly takes historical events of the recent past and summons listeners to imagine what living through the event was like. Recent events such as Watergate, the U.S. invasion of Iraq, and the Monica Lewinsky Scandal are a few of the 138 episodes in this best history podcast series.
Historical podcast Throughline is part of NPR's podcast inventory that discusses the history we forgot or didn't know in the first place. Hosts Rund Adelfatah and Ramtin Arablouei excel at rich storytelling. And they use cinematic and sound-rich techniques to ignite the imagination. Throughline will help you understand today's complex world with stories and perspectives sometimes missing in textbooks.
This best history podcast brings to life the stories that were not part of the official history of the Civil War. Uncivil takes on the familiar narratives Americans have grown up with. Untold stories of resistance, corruption, undercover operations, mutiny, and more are exposed. The struggles of the Civil War are connected to the political battleground we live in today.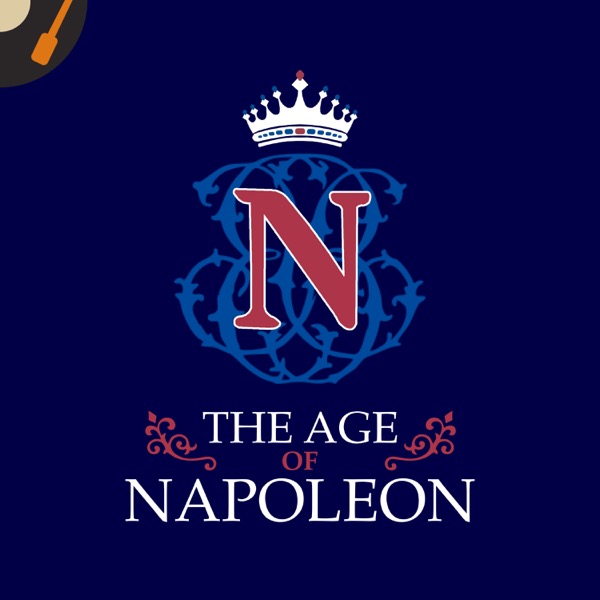 This best history podcast, Age of Napoleon, tells the story of the life and legend of Napoleon Bonaparte. It also discusses the situation in Europe during the early eighteenth and nineteenth centuries. Age of Napoleon masterfully helps the listener understand this great span of history. And it fascinates them with each small individual story that brings history to life.
This next podcast offers a fascinating history into the intricacies behind clothing. April Calahan and Cassidy Zachary discuss fashion and the traditions around dress throughout the ages. They touch on the cultural histories behind the who, what, and when of why we wear what we do.
This next podcast is perfect for those who want to gain a deeper understanding of the British Monarchy. Hosted by James Boulton, it offers skillfully narrated stories that are both engaging and interesting. Learn about Kings, Queens, Princes, Lords, and Nobles in this exciting show.
History of Philosophy Without Any Gaps is hosted by Philosophy Professor Peter Adamson. Adamson covers over 400 philosophical topics within a historical context. This is a wildly popular podcast with hundreds of listeners and a solid 4.7-star rating.
Lectures in History is a vast collection of history lectures from professors to college audiences. While the subject matter is academic, a tremendous amount of ground is covered in the 200+ episodes. The lectures focus on everything from American Churches During WWI to Women's Political Power in Early America. You'll find something for every history enthusiast in this podcast.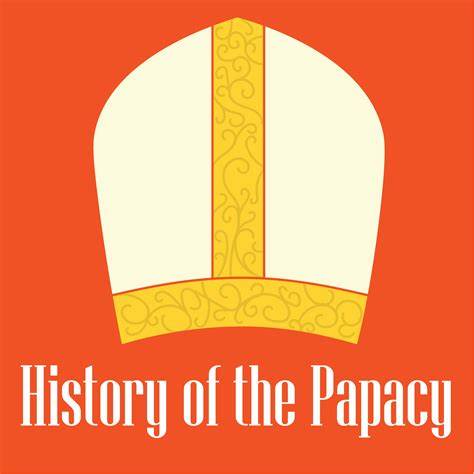 The History of the Papacy Podcast covers the Catholic Church's history, extending back to the beginning. However, although it is historical, it's not necessarily chronological. So listeners can start with whatever looks compelling to them. There are over 356 episodes in this informative podcast.
The Internet History Podcast is exactly what it sounds like. Hosted by Brian McCullough, the show covers the entire history of the Internet. From the legal history of the web to our present addiction to it, this riveting podcast takes listeners through 200 episodes. Fascinating and compelling, the show enjoys a 4.9 out of 5-star rating.
The Ancient World is a podcast covering ancient history in cultures across the globe. With nearly 150 episodes, this well-researched and in-depth podcast is a favorite among historians everywhere. You'll learn all about early civilizations in the Mediterranean, Egypt, India, China, South America, and beyond.
BackStory is top-ranked among the best historical podcasts. Hosted by distinguished U.S. historians, every episode affords listeners a new perspective on a subject, giving additional sides to each story. Guest historians and audience callers only add to the lively conversation. Although weekly production ended in June 2020, check out this treasure trove of over 350 episodes of history.
In Our Time: History is a BBC radio show geared toward academic audiences. It delves deeply into some of the world's most important historical events, people, and things. Hosted by Melvyn Bragg, the collection dates all the way back to 2001, and there are over 300 episodes to enjoy.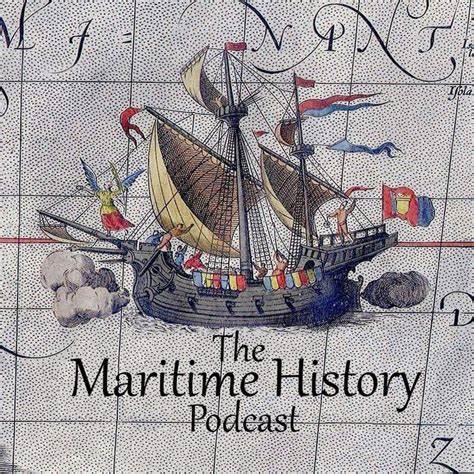 The Maritime History Podcast comprises a broad range of stories and historical facts about maritime history. There are over 70 episodes in all. This podcast covers ship-building, exploration, trade, and ocean-dependent cultures throughout history. Although not for everyone, those interested in maritime history will find this to be an engaging and lively podcast.
You Must Remember This explores the history of Hollywood's first one hundred years. This best history podcast is hosted by Karina Longworth and features famous guest stars. It's a well-researched podcast that makes every attempt at accuracy. But the truth can be fuzzy when exploring secret and forgotten histories.
In this 34-episode podcast, host Jamie Redfern covers Middle Eastern history from 1900 to the present. Arab Spring looks at social reform, global diplomacy, revolutions, and economic booms and busts in the region. This podcast is a must for those interested in what's been happening in the Middle East for the last century.
The World War I Podcast features 102 episodes on the cultural, political, global, and economic aspects of World War I. It was produced by the MacArthur Memorial and is an ideal podcast for anyone interested in learning more about the First World War. 
Dan Snow is jokingly considered "the international man of history." He's a BBC presenter, British historian, and the host of Dan Snow's History Hit. In this podcast, you'll find informative and well-researched expert interviews. Snow covers everything from the history of seances to the Romanovs to the Cuban Missile Crisis. There are 878 episodes in all!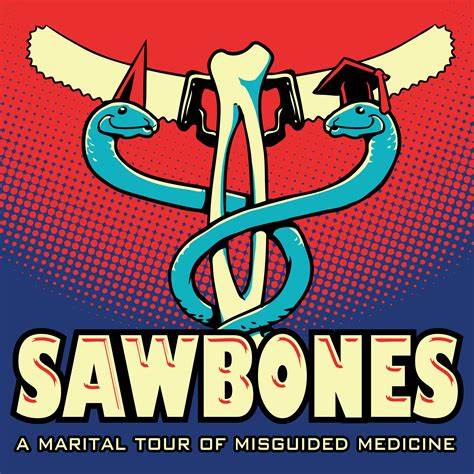 Justin McElroy and Dr. Sydnee McElroy host this next podcast. Sawbones is for those with a strong stomach and a love of medical history. Filled with oddities, medical marvels, and plenty of gross narratives, this husband-and-wife team offer a humorous take on the history of medicine.
Great Lives is a fabulous BBC podcast with more than 100 episodes. It discusses admirable people like Mother Teresa, Muhammad Ali, Steve Jobs, Judi Garland, Andy Kaufman, Abraham Lincoln, and dozens of others. No matter who you are, you'll find at least one or two episodes that will wow you.
The History Hour podcasts are one-hour episodes covering a range of historical events from the perspective of people who were there. There are over 300 episodes that knit together eyewitness reports and expert interviews into compelling tales that will have you on the edge of your seat.
A History of the World in 100 Objects has 101 episodes dating back over a decade. It is hosted by Neil MacGregor, former director of the British Museum. MacGregor tells the fascinating stories of various objects in the museum, making this one of the most unusual podcasts on our list.
Rex Factor covers the ancient stories of the British Monarchy. And it is particularly focused on the Scottish and English royals who have ruled Britain over the centuries. There are over 220 episodes dating back to 2010. In them, you'll enjoy a lighthearted conversation regarding a seemingly never-ending list of monarchs throughout history.
Unbuttoned History is an iHeart Radio podcast that is entirely uncensored. Compelling and humorous, it is hosted by four Americans. The episodes can be sexy, raunchy, raw, and silly, but never dull. You'll learn something new about history every time you tune in to this unorthodox show.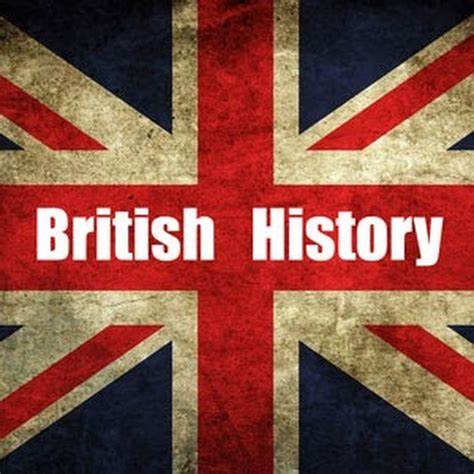 The British History Podcast discusses the history of Britain in chronological order. But rather than battles and royalty, it focuses specifically on the lives of real people. You'll learn about individuals from history—their strengths, weaknesses, how they felt, what they feared, and more. The podcast is designed to listen to each episode in order. So if you start in the middle and are a little lost, be sure to go back and start with episode one.
Sebastian Major takes listeners on a journey through the legends and history beyond some of our modern-day conspiracy theories. Our Fake History discusses how some of our culture's familiar legends and myths may have begun with a grain of truth. From the Queen of the Pirates to Ancient Atlantis, what's real and what's fake?
With a similar format to The History of Rome, David Crowther hosts The History of England. With over three hundred episodes now available, listeners can expect to have content galore. The podcast retells the complete history of England in chronological order. It begins at the fateful end of Roman Britain and works towards the present day.
This highly regarded best history podcast looks into historical events to give context to current political issues. Host Bruce Carlson lends context to what is currently happening in today's world by relating our history to these events. Since 2006, this excellent history podcast has been discussing the long roots of history that bring light to the events of the day. And with an extensive back catalog, listeners will not run out of topics anytime soon.
This podcast aims to make the classics accessible to everyone. The show's host, Lantern Jack, holds a Ph.D. in ancient philosophy. He believes everyone should have access to this historical information and that it should not be confined to academia. With expert storytelling and a broad range of knowledge, he presents ideas that are relatable and untangled for everyday people. In this show, Jack "declassifies the classics."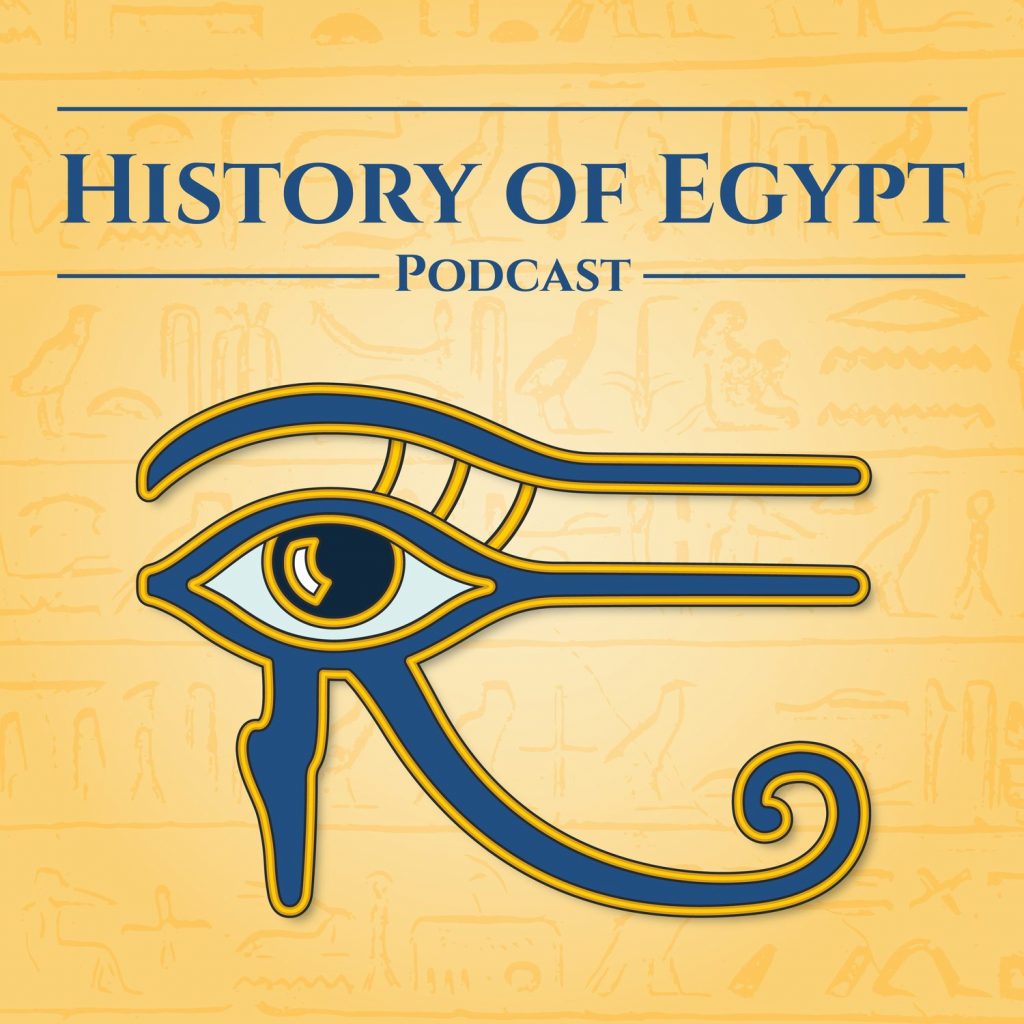 The History of Egypt is written and produced by New Zealander Dominic Perry. As a student of ancient history, Perry did his master's thesis on Egyptian economics. His current research also focuses on this part of the world, known as the Old Kingdom. As a result, this podcast is both educational and entertaining.
This next excellent history podcast examines the world's most famous explorers. From Lewis and Clark to Marco Polo to Lief Erikson, each episode takes you on a journey into these figures' everyday lives and discoveries. The Explorers Podcast features 135 episodes so far, hosted by Matt Breen.
This next podcast is a "modern, witty, sarcastic, honest (and curse-fueled) podcast devoted to a love of the ancient world." It's all about Greek and Roman mythology, told in a way you've never heard before. Let's Talk About Myths, Baby! is written, created, hosted, and produced by feminist Liv Albert. And it's one of the wittiest and most entertaining history podcasts on our list.
This next top history podcast is all about pirates. Hosted by Matt Albers, The Pirate History Podcast discusses the real individuals behind the Golden Age of piracy. Episodes include information about Francis Drake, Captain Morgan, Laurens de Graaf, and more.
The Twilight Histories is one of the most unique podcasts on our list. It's a mashup of history, science fiction, and role-playing. Listeners become time-travelers in this fully immersive and soundscaped experience. You'll explore an Aztec empire, tour Egypt during the ice age, and embark on other adventures. The podcast also has a companion role-playing game for hardcore fans.
The Virginia History Podcast is all about, well, historic Virginia. Hosted by Dr. Phil Magness, it features several compelling series. They include Jamestown, Colonial Williamsburg, the Civil War Era, and more. And they explore both the good and the bad sides of Virginia's storied past.
Literature and History is an excellent podcast centering on Anglophone literature from ancient times to the present! You'll learn about a different influential piece of literature one episode at a time, with some music and silliness thrown in for entertainment. There are nearly 100 episodes in this popular podcast hosted by Doug Metzger.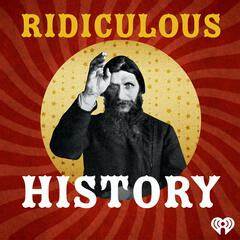 Ridiculous History is an iHeartRadio podcast hosted by Noel Brown and Ben Bowlin. The pair delve into some of the most bizarre, outlandish, and nonsensical stories across centuries of human civilization. The podcast airs every few days with over 500 episodes to revisit.
Join historians Dominic Sandbrook and Tom Holland as they interrogate the past while trying to untangle the present. There are 272 episodes so far, with new ones airing every few days. Some popular shows include Alexander the Great, Watergate/Nixon, Marilyn Monroe, Young Churchill, and many others.
That Was Genius describes itself as "A Funny History Podcast." Hosted by Sam Datta-Paulin and Tom Berry, the show takes a hilarious look at history's forgotten side. Unfortunately, the podcast is no longer airing, but you can catch up on more than 100 hysterical episodes.

Frequently Asked Questions About History Podcasts
How do I listen to a podcast?
Most people listen to their podcasts on their phones, but you can also access them from other internet-enabled devices. There are several platforms that host podcasts. A few of the most popular ones include:
Apple Podcasts
Google Podcasts
Spotify
Audible
Stitcher
Sometimes, a podcast is hosted on multiple sites. Other times, you will need to access it from a specific site.
Why are podcasts such a big thing now?
With the advent of smart mobile technology, podcasts of all genres have taken off. As a result, listening to podcasts is ideal for those in-between times. You can be in your car, on a plane, or taking a walk through the neighborhood and getting your daily dose of history (or some other topic of your choosing). There is always something new to listen to.
How many podcasts are out there?
According to Demand Sage, there are currently over 2.4 million podcasts. There are over 66 million episodes between them. And there are 383.7 million podcast listeners across the globe. So if you don't like any of the best historical podcasts mentioned here, keep looking! There are plenty to choose from. 
NPCO Staff
This concludes our list of the best history podcasts.