Among the most comprehensive biology-based degrees offered is an online zoology degree. An education in Zoology provides you with various career options that can change the world for the better. Few people can match the sense of accomplishment that zoologists have, whether they're defending animals from natural or artificial threats, researching cures, or fighting extinction. In this ranking, we'll talk about some of the best affordable online zoology programs in the country—plus a few surprises!
The skills you'll gain from an online bachelor's in zoology program prepare you for careers like animal nutritionist, biologist, conservationist, and veterinary technician. Local, state, and federal governments; national parks; museums; and zoological gardens offer career advancement opportunities for those in the field. Additionally, zoologists are often employed by media firms, biotech, aquaculture, animal breeding farms, primary industries, and tourism businesses.
Featured Programs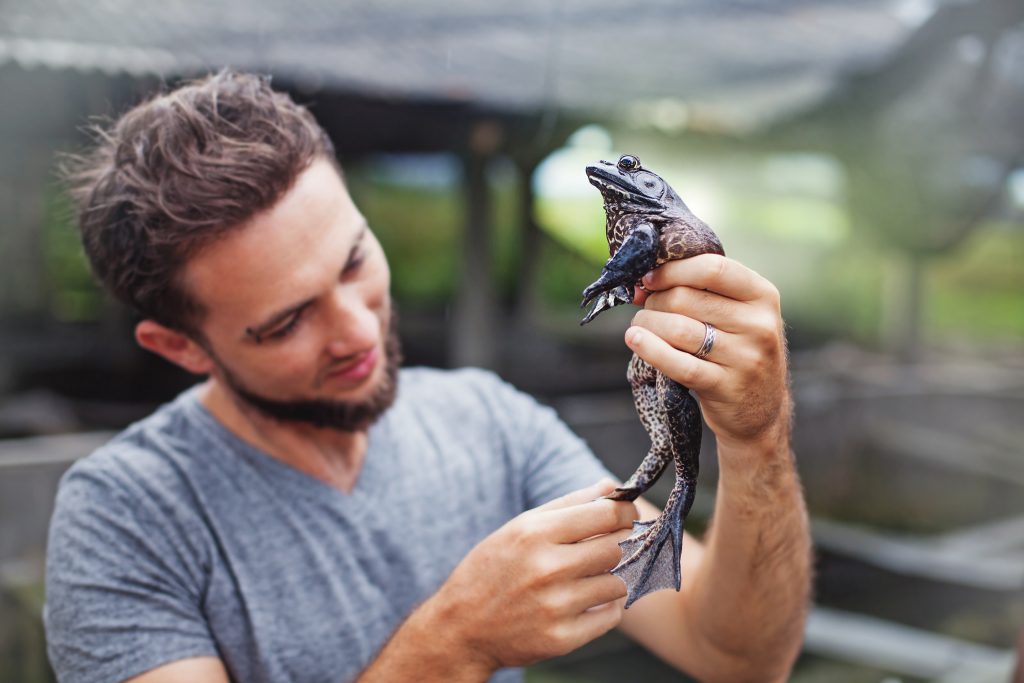 Earning an Online Bachelor's Degree
Pursuing a bachelor's degree in zoology online gives you the ability to develop your specialization in animal sciences in a more disciplined way. Typically, undergraduates with a bachelor's degree in animal science finish their studies after four years. These programs generally include courses in agricultural management, livestock science, marine biology, or animal nutrition that will require on-site work with animals.
Keep in mind, however, that many online programs are designed for those who are already juggling careers and other commitments. Some of them present courses in an asynchronous format, meaning you can log in and complete your studies whenever it is convenient for you. Because of this, some students are able to complete their programs in less time, while others might take a little longer.
Either way, as a graduate of a bachelor's degree program in zoology, you will possess the skills necessary to pursue higher positions in various animal professions, or you can make the choice to further your education in the field.
How Long Does It Take To Get a Zoology Degree Online?
A typical bachelor's degree program in zoology or animal biology takes around four years to complete. However, since many online programs are asynchronous (meaning that students can complete their coursework at their own pace), the time to completion may vary. Depending on the program, ambitious students may finish up sooner, while those with busy careers and many family commitments may take a bit longer.
You might enjoy: 10 Incredible Real-Life Indiana Joneses
How Is Zoology Related to Veterinary Science?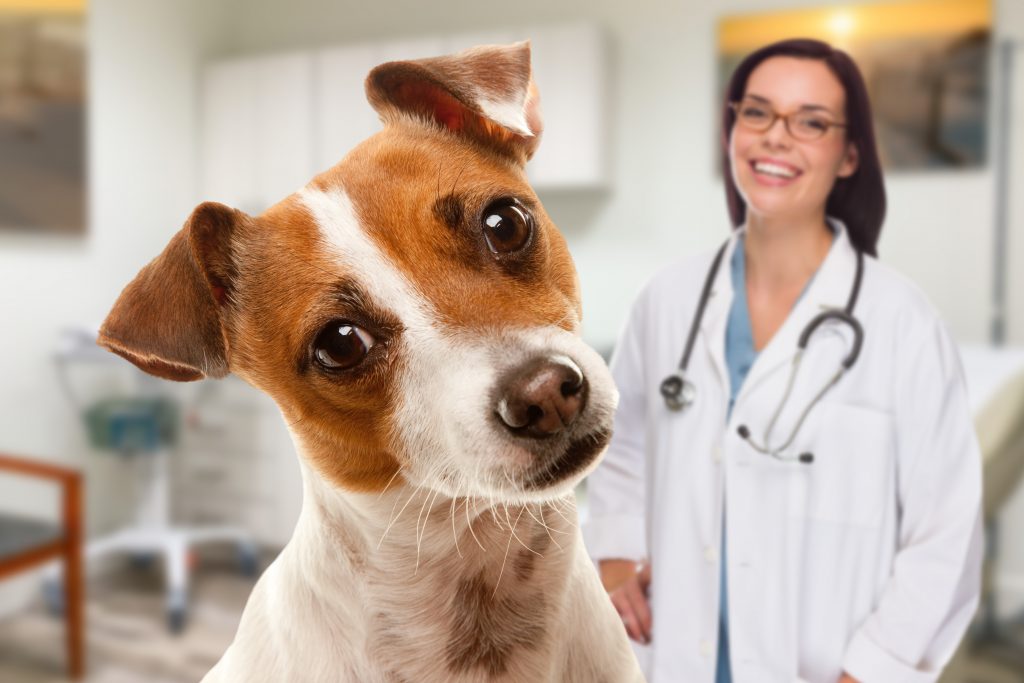 You will notice we have a mix of zoology and veterinary science and technology programs on this list. One reason for this is that zoology bachelor's degree programs via an online format tend to be in short supply, due to the required hands-on training. Because of this, we decided to add veterinary programs as well.
Also, alternative bachelor's degrees such as veterinary and animal health will prepare you for similar careers.
Both career paths involve the study of animals. With zoology, students primarily learn about wildlife, their habitats, and how animals interact with each other and the environment. Veterinary sciences focus more on medical care for livestock and domesticated animals.
Related: Top 20 Most Affordable Bachelor's in Biotechnology Programs
For entry-level positions, both fields require a bachelor's degree. However, for deeper-level research and scientific work, a graduate degree is usually necessary. Also, like zoologists, veterinarians may work in the private or public sector.
The outlook for either career choice is good, although those who aspire to high-level positions in veterinary science may fare better. For example, the average annual salary for a veterinarian is $99,250, while it is only $66,350 for zoologists. Also, employment opportunities for veterinarians are expected to grow by 17 percent through 2030, which is considered a much faster pace than average. In contrast, the projected growth rate for zoology is only five percent. However, there are many other reasons besides pay to enter the field of zoology, including:
Getting Paid To Study Wildlife
This is the primary reason people pursue the field of zoology. If you have a keen interest in animals, nature, ecology, and the outdoors, you can earn a decent living doing something that you genuinely love.
See also: Top 35 Affordable Forestry Degrees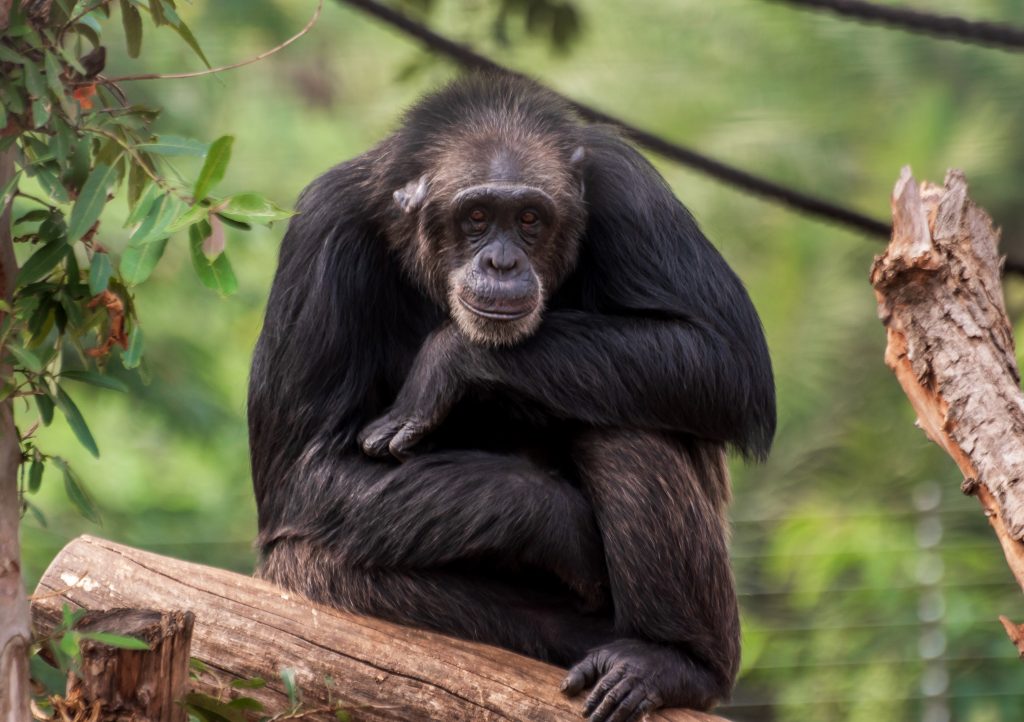 Variety
The duties of a zoologist can be quite broad, and you will likely be doing something new and unique each day.
Travel and Adventure
While not everyone who pursues a zoology degree will work in an exotic setting, the potential is there. Your career could take you to jungles, rainforests, the coast, national parks, and nature preserves worldwide.
Making a Positive Impact on the World
As a zoologist, you may end up working with agencies and nonprofits on conservation initiatives and similar projects.
Related: Top 50 Farm and Ranch Management Degrees
Methodology for Rating the Top Online Zoology Programs
The programs listed below are ordered from the highest to the lowest score based on the program's affordability. The rates shown are the in-state undergraduate tuition fees gathered from the NCES College Navigator. Rates can vary depending on your location, and the online version of a program can (and often does) have a different cost. Additionally, financial aid, grants, or scholarships can change the overall tuition fees. With that in mind, students should consider each of these excellent schools and programs before making a final decision.
Top 10 Cheapest Zoology Degree Online Programs
| | | |
| --- | --- | --- |
| School | Tuition | Score |
| St. Petersburg College | $2,682 | 100 |
| Penn Foster College | $5,800 | 97.5 |
| Atlantic International University | $9,300 | 95 |
| Texas A&M University | $9,820 | 92.5 |
| Kansas State University | $10,466 | 90 |
| Arizona State University | $10,818 | 87.5 |
| Oregon State University | $11,858 | 85 |
| American College of Applied Science | $22,500 | 82.5 |
| New England Institute of Technology | $31,827 | 80 |
| Unity College | $56,400 | 75.5 |
#1 St. Petersburg College

St. Petersburg, Florida
Tuition: $2,682
Score: 100
Veterinary Technology, Bachelor of Applied Science
Florida's St. Petersburg College (SPC) is a public college located in Pinellas County, and it is the least expensive program on our list of online zoology and veterinary colleges. As the state's first junior college, the school was established in 1927 and later became a public institution with campuses located throughout Pinellas County. This is a large college, with a total enrollment of over 43,000 students. SPC's mission statement is: "To empower our students and community to achieve success and economic mobility through academic excellence and engagement." The college is accredited by the Southern Association of Colleges & Schools Commission on Colleges (SACS-COC)
The VETTC-BAS degree at St. Petersburg College provides veterinary technicians with a terminal degree program in veterinary technology. This 120-credit program is entirely online and is accredited by the American Veterinary Medical Association's Committee on Veterinary Technician Education and Activities. Students may choose from a clinical track, a hospital management track, or a combined track. A few of the courses offered are:
Veterinary Pharmacology
Finance for the Veterinary Manager
Small Animal Nutrition
Introduction to Veterinary Technology Research
#2 Penn Foster College

Scranton, Pennsylvania
Tuition: $5,800
Score: 97.5
Veterinary Technology Bachelor's Degree
Penn Foster College is an online for-profit college based in Scranton, Pennsylvania. It was initially known as International Corresponding Schools, but it later became the Center for Degree Studies. Penn Foster College offers associate's and bachelor's degrees, as well as undergraduate certificates, that are delivered entirely online through asynchronous courses. There are no government or state aid programs at the college, which boasts tuition rates under $6,000. Penn Foster currently has 140,000 active students. Their mission statement says: "Penn Foster's mission is to enhance the lives of our students and clients through the acquisition of knowledge, skills, and credentials that will allow them to achieve their goals by advancing in their chosen field, starting a new career, or pursuing lifelong learning."
Penn Foster is accredited by the Distance Education Accrediting Commission (DEAC).
The school's veterinary technology bachelor's degree is online and explicitly designed for students with an associate degree accredited by the AVMA. Students in this program learn the fundamentals of veterinary pharmacology, nursing of domesticated animal species, anesthesia for animals, surgical nursing and laboratory procedures, research in veterinary medicine, preventative health care, veterinary emergencies, critical care, and other veterinary basics. The coursework can be completed in two years and includes classes such as:
Introduction to Research in Veterinary Technology
Essentials of Biochemistry
Advanced Veterinary Pharmacology
Understanding the Human-Animal Bond
#3 Atlantic International University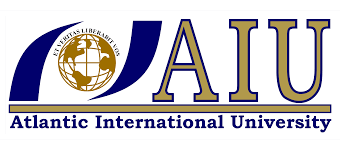 Honolulu, Hawaii
Tuition: $9,300
Score: 95
Bachelor of Zoology
The Atlantic International University, Inc. (AIU) is based in Honolulu, Hawaii, and it has the cheapest online zoology degree program on our list. It was founded in December 1998 as Atlantic University, Inc. Through a sustainable approach to learning and an open curriculum design, AIU provides a unique alternative to traditional colleges. Instead of following a predetermined course list, the university's online programs follow an open curriculum. Students and academic departments work as a team to construct a course of study that is tailored to students' individual needs, interests, opportunities, and demands. AIU is accredited by the U.K. Accreditation Service for International Schools, Colleges and Universities (ASIC)
The Bachelor of Science in zoology program at the university is more tailored to the student than any other on our list. While outlining the curriculum, the online program identifies students' strengths and weaknesses with respect to the market opportunities in their area of major and field of employment. Academic advisors help students design an individual program based on their specific needs. Some course offering examples are:
Animal Ecology
Organic Chemistry
Animal Physiology
Entomology
#4 Texas A&M University

Commerce, Texas
Tuition: $9,820
Score: 92.5
Veterinary Biomedical Technology, BS
Texas A&M University (TAMU) is a public land-grant research university located in Texas. The school was founded in 1876 as the first public higher-education institution in Texas and it is the only one in the state with simultaneous land-, sea-, and space-grant designations. With 72,982 students enrolled, Texas A&M has one of the largest student bodies of any university in the nation. Their mission statement is: "Texas A&M University is dedicated to the discovery, development, communication, and application of knowledge in a wide range of academic and professional fields. Its mission of providing the highest quality undergraduate and graduate programs is inseparable from its mission of developing new understandings through research and creativity…" TAMU is classified among "R1: Doctoral Universities – Very high research activity", and it is accredited by the Southern Association of Colleges & Schools Commission on Colleges (SACSCOC).
The veterinary biomedical technology bachelor's degree program at Texas A&M allows students to immerse themselves in animal science, physiology, and other subjects essential for working in the field. In this program, students will get an in-depth understanding of biomedical technology to become veterinary technicians, practice managers, or veterinary assistants. The program is offered entirely online and takes four years to complete. The 123-credit curriculum includes classes such as:
Small Animal Clinical Nursing Techniques
Humane Treatment and Handling of Animals
Lab Animal and Exotics D.Z. & management
Global Survey of Agriculture and Veterinary Medicine
#5 Kansas State University

Manhattan, Kansas
Tuition: $10,466
Score: 90
Animal Sciences and Industry Bachelor's
A public land-grant research university, Kansas State University (KSU), is located in Manhattan, Kansas. Founded in 1863, it was the first public college in Kansas and the second public university in the United States to admit men and women equally.
The school has over 16,000 students enrolled. KSU's mission statement proclaims: "The mission of Kansas State University is to foster excellent teaching, research, and service that develop a highly skilled and educated citizenry necessary to advancing the well-being of Kansas, the nation, and the international community…." The University is accredited by the North Central Association of Colleges & Schools and is classified as "R1: Doctoral Universities – Very high research activity".
The animal sciences and industry bachelor's degree at Kansas State University prepares students for agriculture and food industries careers. The online program gives students basic science and biology knowledge focusing on animal biology and industry concepts, such as food processing, evaluation, livestock management, quality assurance, technology, and food safety. Students choose between animal products and product management curriculums, which both require 120 credit hours. Some of the classes offered are:
Agricultural Business Communications
Dairy and Poultry Science Lab
Swine Science
Farm Animal Reproduction
#6 Arizona State University

Scottsdale, Arizona
Tuition: $10,818
Score: 87.5
Bachelor of Science in Applied Biological Sciences – Pre-veterinary Medicine
Arizona State University (ASU) is a public research university located in the Phoenix metropolitan area. The online campus is headquartered on ASU's SkySong campus in Scottsdale. This University was established in 1885 by the 13th Arizona Territorial Legislature before Arizona was even a state. ASU's faculty is highly respected, with multiple Nobel laureates, six Pulitzer Prize winners, 114 Fulbright Scholars, and 27 National Academy Members. It is also one of the largest public universities by enrollment in the U.S., with nearly 150,000 students and more than 38,000 students attending online. ASU's mission is to "Demonstrate leadership in academic excellence and accessibility." The University is classified among "R1: Doctoral Universities – Very High Research Activity", and it is accredited by the Higher Learning Commission of the North Central Association of Colleges & Schools.
The online Bachelor of Science in applied biological sciences – pre-veterinary medicine at Arizona State University prepares students for veterinary school and various careers in animal care. Students will develop a solid understanding of biology and chemistry while studying the anatomy and behavior of animals. This program offers comprehensive biology, chemistry, physics, animal science, and math courses. Sample classes are:
Ecology & Adaptations of Vertebrates
Veterinary Medicine Today
Animal Physiology
Animal Nutrition
#7 Oregon State University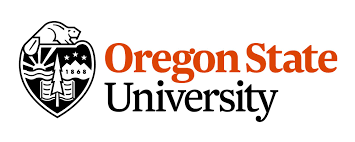 Corvallis, Oregon
Tuition: $11,858
Score: 85
Zoology, B.S.
Oregon State University (OSU), located in Corvallis, Oregon, is a public land-grant research university participating in the sea-grant, space-grant, and sun-grant research consortia. Its roots go back to 1856, when it was established as a primary and preparatory community school. Today, OSU offers more than 80 online degree and certificate programs. The University has an enrollment of 34,108 students, making it the state's largest University. The mission statement proclaims: "As a land grant institution committed to teaching, research, and outreach and engagement, Oregon State University promotes economic, social, cultural, and environmental progress for the people of Oregon, the nation, and the world…" OSU is classified among "R1: Doctoral Universities – Very high research activity" with an additional, optional designation as a "Community Engagement" university, and it is accredited by the Northwest Commission on Colleges & Universities (NWCCU).
The zoology bachelor's degree program at Oregon State University was the first online bachelor's degree program in zoology in the country. By applying a wealth of practical knowledge and critical-thinking skills to real-life situations, students will be ready to enter the job market after completing the program. Oregon State E-campus also offers the option of adding a minor to a bachelor's degree. Sample course topics include:
Biology and conservation of marine mammals
Population biology
Herpetology
Invertebrate and vertebrate biology
#8 American College of Applied Science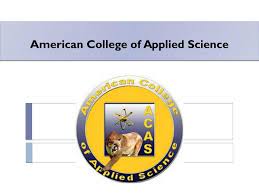 Crescent City, Florida
Tuition: $22,500
Score: 82.5
Bachelor of Science in Companion Animal Science
The American College of Applied Science in Crescent City is the newest school on our list, founded in 2005. It is also the most specialized school on our list, as all its degrees are in animal studies. In addition, ACAS is the only institution that offers graduate and undergraduate degree programs in companion animal science and behavior and a partnership with veterinarians.
The mission statement says: "The mission of the American College of Applied Science is to provide our graduate, undergraduate and professional development program students around the world with the opportunity to begin, enhance or change their professional careers in a diverse global society by empowering them with leadership, critical thinking and practical skills." The college is accreditated by the Middle States Commission on Higher Education (MSCHE).
The Bachelor of Science in companion animal science at ACAS is designed to prepare students interested in working with animals for graduate study and careers in animal science and welfare, focusing on domestic companion animals. Two elective modules are available to students: multi-species and community service or canine behavior analysis and counseling. The latter requires a five-day academic residency lab course. This program requires an associate's degree or 60 credits to apply. Examples of courses included in the 60-credit program are:
Companion Animal Physiology
The Human/Animal Bond
Avian and Exotic Studies
Animal Ethics and Welfare
#9 New England Institute of Technology

East Greenwich, RI
Tuition: $31,827
Score: 80
Veterinary Technology, BS
The New England Institute of Technology (New England Tech) was founded in 1940 in East Greenwich, Rhode Island, as a private, non-profit university. It operates on a four-quarter schedule, allowing students to complete a bachelor's degree within three years. The school had 1,843 undergraduate students, making it one of the smallest on our list. The school's mission statement is: "The mission of New England Institute of Technology (NEIT) is to provide specialized undergraduate and graduate degree programs which prepare students for professional and technical careers. Through the combination of professional and technical courses and an integrated liberal arts core, academic programs emphasize the relevance of continuous learning to personal and professional growth." New England Tech is accredited by the New England Association of Schools & Colleges.
The veterinary technology Bachelor of Science program at the New England Institute of Technology prepares students to function as part of a veterinary health team. Human-animal bonds and their importance in animal health care are also covered in the program. Additionally, students learn to become patient advocates and provide high-quality medical care for animals. The online curriculum includes 117 credits with classes such as:
Small Animal Internal Medicine
Clinical Animal Nutrition
Advanced Laboratory Animal Medicine
Law and Ethics in Veterinary Medicine
#10 Unity College

Unity, Maine
Tuition: $56,400
Score:75.5
Animal Health & Behavior, BS
Unity College is a private college located in Unity, Maine, founded in 1965. It began as a residential school and expanded to online education in 2016. The college offers education based on sustainability science, emphasizing the environment and natural resources. The student population of 1,800 makes this school the smallest on our list and one of the smallest in the nation. The mission statement says: "Through the framework of sustainability science, Unity College provides a liberal arts education that emphasizes the environment and natural resources." This unique college is accredited by the New England Commission of Higher Education.
The Bachelor of Science in animal health and behavior at Unity College prepares students for careers at zoos, aquariums, veterinary clinics, and government agencies focusing on animal welfare. With this degree, students will gain the knowledge and skills needed to work in veterinary medicine programs, wildlife rehabilitation, companion and wild animal care facilities, nature preserves, and more. The 120-credit curriculum features classes such as:
Animal Husbandry and Genetic
Ecological Principles: Applications to Conservation and Wildlife
Animal Care Technical Skills
Designing Captive Animal Environments
Other Online Zoology Degree Programs
Students interested in zoology may wish to test the waters by obtaining an associate degree before their bachelor's. Additionally, those who already have their undergraduate zoology degree and want to receive a master's may want to check out some of the online zoology programs below.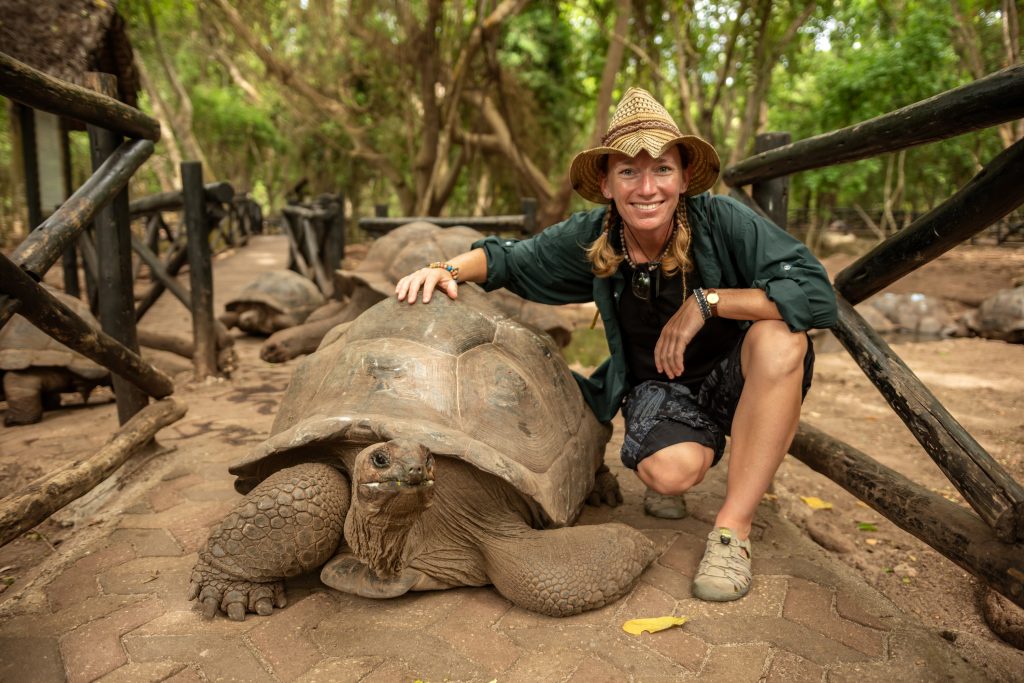 Zoology Associate's Degrees
An associate degree in animal science is among the most popular online degrees in this field. This degree program can be completed in two years and provides students with a thorough understanding of animal anatomy and physiology. The coursework for an associate degree in animal healthcare typically covers various topics. Veterinary Technician is one of the most popular career paths for associate degree program graduates. Here are the best online-format offerings we found:
Associate in Science in Veterinary Medicine
Associate of Applied Science degree in Veterinary Nursing
Vet Tech Associate's Degree
Associate in Applied Science in Veterinary Technology
Associate in Applied Science in Veterinary Technology
Associate of Arts in Animal Sciences
Veterinary Technology AAS
Graduate Zoology Degrees
A master's degree program in Zoology may offer a general background in the field, but most programs place a particular focus on the understanding and classification of specific species. The average amount of time to earn a master's degree in animal science is two years. This list represents the best online-format offerings we have found, and we've also included one doctoral program.
Master of Animal Science
Master of Veterinary Sciences
Master of Science in Animal Science
Master of Science in Anthrozoology
Master of Science in Veterinary Forensic Medicine
Doctor of Veterinary Medicine
You may also like:
This concludes our ranking of the top online bachelor's in zoology programs