If you're in public service and want to grow your abilities without stepping away, an online master of public administration degree is a great option for you. The following public administration degrees can be completed fully online, are incredibly affordable, and will help you become an even more effective public servant. Our ranking methodology was simple for this article. This top ten ranking features the most affordable online MPA programs according to the out-of-state tuition of each school's graduate programs. Many of these degrees can be completed in just 18 months if taken full-time. You can find out more about our sources and some answers to frequently asked questions after the ranking.
Ranking the Most Affordable Online MPA Programs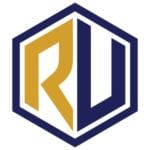 Online MPA
The affordable online master of public administration degree at Randall University has a government management track and a nonprofit management track. Graduates will be qualified to take on positions like city manager, budget officer, athletic director, law enforcement professional, government agency director, resource development director, and some even become politicians.
Out-of-State Tuition: $7,200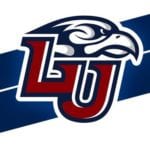 Online MPA
This 36-credit online master's in public administration degree is offered 100% online and is completed in just 18 months on average. Unlike many graduate programs, students can even transfer 50% of the required credits into the degree. The degree offers specializations in business and government policy, disaster management, healthcare, law and public policy, and public and nonprofit management.
Out-of-State Tuition: $8,217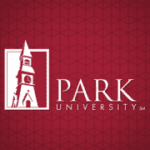 Online MPA
Park University's 36-credit online public administration master's offers concentrations in criminal justice administration, disaster and emergency management, global governance, management information systems, project management, and public management. Students will take 18 credits of core classes including courses like public affairs concepts and theory, ethical foundations of authority and responsibility, and leadership development and organizations.
Out-of-State Tuition: $9,036
#4. Virginia International University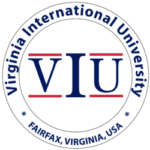 Online MPA
The 36-credit hour affordable online MPA program offered by Virginia International University offers concentrations in public management, information systems, and healthcare administration and public health. Graduates of this program have been employed by state, local, and federal government agencies, public agencies, non-profit corporations, and many private and publicly held organizations around the world.
Out-of-State Tuition: $9,144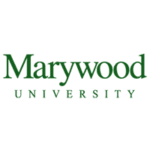 Online MPA
The 30-credit master of public administration degree at Marywood is offered exclusively online. Students can also enroll in a dual master of public administration/master of social work degree. Students can choose between specializations in general public administration, nonprofit leadership, and homeland security and disaster management. The online admissions process is free, and there are no standardized tests required for admission. Marywood makes it into the top five of our best online MPA programs by affordability.
Out-of-State Tuition: $9,300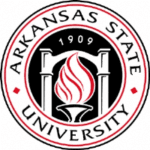 Online MPA
Arkansas State offers a public management track and a non-profit management track of their master of public administration degree online. The 36-credit program can be completed in as few as 18 months and is accredited by the Network of Schools of Public Policy, Affairs, and Administration (NASPAA). Students will take courses like public financial management, public policy analysis and evaluation, and techniques of political and public administration research.
Out-of-State Tuition: $9,612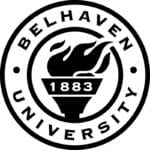 Online MPA
Students enrolled in the 36-credit online master of public administration degree can choose to take a concentration in human resources. Belhaven's low-cost online MPA features courses like principles of executive leadership, economics and public policy, human resources development and administration, ethics and society, organizational behavior, and research methods in public administration.
Out-of-State Tuition: $10,170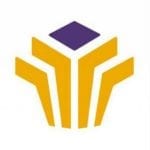 Online MPA
Bellevue's online MPA degree utilizes a unique approach to help students develop mastery in five major areas of public administration. Students will take a five-credit course and complete a one-credit project in each of the major subject areas, which are public administration and democracy, public finance and budgeting, leading and managing in public organizations, policy development, nonprofit organizations, and public affairs.
Out-of-State Tuition: $10,350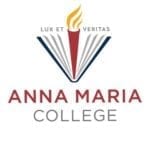 Online MPA
The online master of public administration degree offered by Anna Maria College features specializations in criminal justice, emergency management, fire and emergency services, and homeland security, in addition to the general public administration track. Graduates from the program will be qualified for jobs like fire chief, emergency services director, public works director, city planning and management, and nonprofit management.
Out-of-State Tuition: $10,530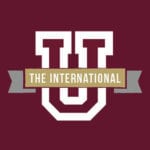 Online MPA
This NASPAA-accredited online MPA degree has posted incredible job placement numbers. The 42-credit hour program features 33 credits of core courses and nine hours of electives. There are no set minors or concentrations, but students can use their elective slots to create a custom concentration for themselves.
Out-of-State Tuition: $10,820
FAQs
Who should (or shouldn't) pursue an online master's in public administration?
People who should consider a master's in public administration online are those who already work in the field and want to develop an even more sophisticated understanding of the problems facing the industry and their solutions. As well, anybody who has a more general degree can use a master's in public administration to specialize. The more specialized you are, the more effective you can be in your area of service. However, generally speaking, you want to spend some time working in public service before earning your master's rather than picking one up as soon as you graduate from college. You will be able to make much better, more informed decisions about where you want to take your career once you have some experience under your belt.
Earning your master's before that point in your career, you run the risk of lacking experience to move into a higher position anyway. If you just graduated from your bachelor's program, you definitely shouldn't go straight into a master's program. No matter what degree you hold, you need a certain amount of experience to progress in most public service sectors. You don't want to go through six years of school just to sit in an entry-level job with your master's degree.
How do I pay for my online master's in public administration?
The best source of financial aid is certainly FAFSA. This is where the bulk of everybody's financial aid should be coming from. Federal education grants are essentially free money, and federally subsidized student loans have incredibly low interest and tons of great programs for paying them back, including some options that even offer loan forgiveness. After that, private grants and scholarships should be where you look. Finally, if all else fails and it's your only option, you can apply for private student loans. Private loans tend to be the worst deal and the most expensive form of funding. So make sure you exhaust other sources first.
If you work in public administration, check with your employer and also with the city where you work for public service scholarships. Aside from federal and state student loans and grants, many employers offer professional development compensation to their employees. If your organization pays for your degree, there is a pretty good chance they see it as worthwhile to invest in your advancement in the company, which means the new degree could also serve to pave the way for career advancement within your current organization.
Is online learning right for you?
Online learning is beyond convenient for full-time workers. Most students who earn their master's in public administration degrees online have both work and family concerns that require a higher level of flexibility from their degree. Online delivery is quickly becoming the most commonly chosen option for people looking to earn that master's. However, despite the convenience of an online master's in public administration, you should still ask yourself some questions before deciding to move forward. Are you the kind of person who can learn by watching videos? Would you be comfortable taking tests online? Can you handle not having any face-to-face interaction with your professors and fellow students? Are you highly self-motivated and disciplined? While online education is a powerful option, it's not ideal for all students. However, if you need the flexibility and are comfortable with the format and technology, online education offers unprecedented levels of flexibility.
Sources and Resources
National Center for Education Statistics: Tuition and graduate rates.
NPCO Staff
April 2019
Related:
Largest Nonprofit Online Universities
Top Scholarships for Online Students
Online Bachelor's Public Administration
This concludes our ranking of the top 10 most affordable online MPA programs.