The Students Before Profits Awards recognize non-profit colleges that put students before profits, and education before the bottom line. This article features schools with the best online master's in journalism programs. Each school is a non-profit college or university. And all are accredited by independent and trusted accreditation boards. Additionally, most of the listed programs have lower-than-average tuition costs.
Featured Programs
Choosing the Best Online Journalism Graduate Degree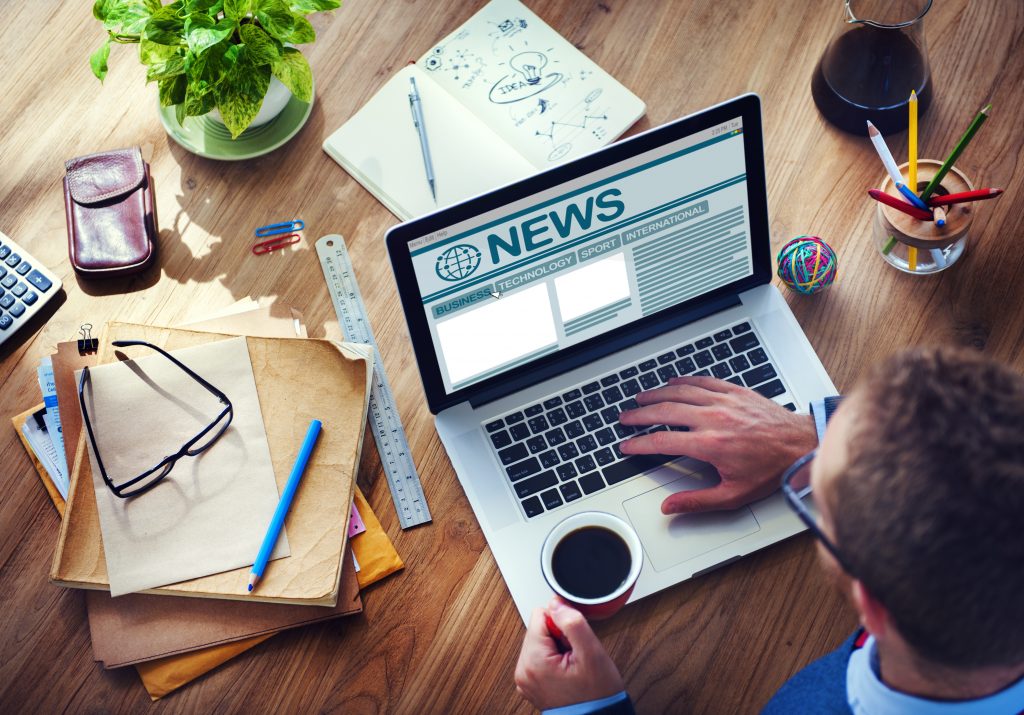 Picking the right online graduate journalism degree can be an overwhelming task. There are many available options, but each program has slight differences. Some journalism programs are 100 percent online. Others are hybrid programs that require students to be on campus at certain times.
Additionally, there are differences in the formats for online degree programs. For example, some programs are asynchronous. This means that students can complete their studies at their own pace. With asynchronous online programs, you can study whenever and wherever you like. And while there are still some deadlines, there are no set times for attending class.
Other online journalism programs are synchronous. With these programs, students meet online at specific class times. And they progress through their studies with other online students. Synchronous programs are a bit more structured. And they allow for more interaction between yourself and other students. Many students prefer a set schedule such as this.
There is no right or wrong choice regarding online master's in journalism programs. It's all up to you! Either way, these programs have many benefits over traditional on-campus degrees, and we'll discuss these next.
Looking for the best online bachelor's in journalism? Check out BEST BACHELOR'S IN COMMUNICATIONS ONLINE: STUDENTS BEFORE PROFITS
The Advantages of Earning a Master's Degree in Journalism Online
Online degree programs have many advantages over their on-campus counterparts. That's why so many students are opting for these opportunities. So let's take a look.
Online Degree Programs Are More Affordable
First and foremost, the best online journalism degree programs are almost always cheaper than the on-campus version. Colleges can cut costs by eliminating a lot of the overhead of in-person attendance. Then, they can pass those savings on to the students.
But, there are other reasons these programs cost students less money. For example, online programs don't require you to secure student housing or meal plans. Additionally, there are virtually no transportation costs. With no commute, it is possible to save thousands of dollars on fuel and maintenance during the years it takes to earn your degree.
Online Degrees Often Take Less Time
Another perk of online degree programs is that many have an accelerated option. So they can be completed in less time. This is especially true with asynchronous programs, where students go at their own pace. As a result, those who want to get ahead don't need to wait for the rest of the classroom to catch up. Instead, they can progress through their studies faster and graduate sooner.
Online Degrees Offer Flexibility
Of course, earning your degree quickly is not always the objective. Sometimes, students need more time than usual to finish. For example, you may already be working full time or have family obligations to attend to. In this case, you might opt to stretch out your studies to accommodate your packed schedule. But the best online journalism programs generally allow for this, too. Most are designed around busy working adults and have flexible deadlines.
Online Degree Programs Transcend Location
For some students, attending a specific school is just not practical based on where they live. But with online journalism degrees, students can choose to enroll in the college or university they prefer, no matter where it is. You don't need to pack up and move across the country to graduate from the college of your dreams. Instead, you can become a full-fledged student of the school you've always had your eye on.
Online Master's Degrees in Journalism Have the Same Rigorous Curriculum
The myth that online programs are somehow easier than their on-campus versions has been busted. Today's remote degrees are just as academically challenging as those offered in person. And they are taught by the same esteemed faculty members that lead face-to-face courses. Additionally, graduates earn diplomas identical to the ones awarded on campus. And there is generally no mention that a student earned their master's degree online.
Online Programs Have an Abundance of Resources and Services for Students
With online programs, students might be independent, but they are never without the support they need to succeed. Online graduate degree programs offer a host of services for their remote students. Most online programs have privileges and perks like:
Tutoring
Academic Advising and Support
Mental Health Counseling
Career Services
Health Services
Federal Financial Aid and Assistance
Online Libraries
Writing Labs
Of course, this is just a partial list of what is available to online students. Additionally, at most schools, remote students are encouraged to visit campus whenever possible. In most cases, you can join clubs and attend activities and events on and off campus. Just because you're attending classes online doesn't mean you can't mingle with your fellow students if you're in the area!
See also: BEST MASTER'S IN COMMUNICATIONS ONLINE: STUDENTS BEFORE PROFITS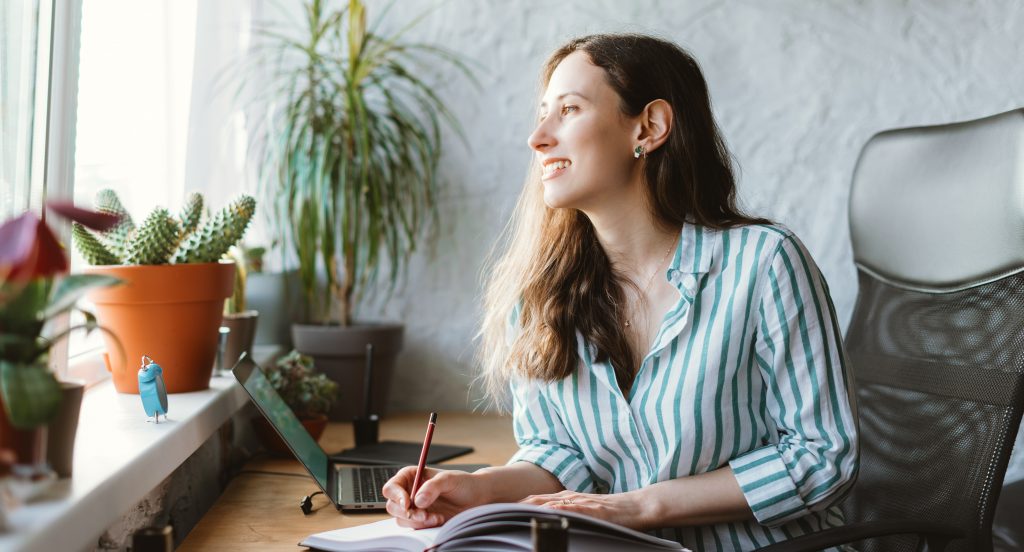 Why Pursue an Online Master's in Journalism Degree Program?
Even if you are already involved in journalism, there are so many ways to advance in the field. Of course, students taking a graduate program in the field will learn to follow best practices in journalism. But they will also learn to navigate the many ways journalism has changed in the past decade. As new forms of media pop up, journalism shifts radically to accommodate novel technologies and formats. Additionally, the news cycle has sped up with the rapid growth of social media and Internet platforms.
Master's in journalism degrees prepare students with the new ethical, communication, and writing skills needed to be successful in today's news industry. Journalists will learn to execute their skills at the breakneck speed required by modern audiences. By gaining an online journalism degree, employers will view these professionals as more "job-ready" than those without this formal training.
You may also like: BEST ONLINE MASTER'S IN ENGLISH & CREATIVE WRITING
Best Journalism Master's Programs Methodology
Tuition varies widely among affordable non-profit colleges offering master's in journalism degrees. However, the ranking methodology for this review is simple. The programs are listed from the least to the most expensive. The tuition fees listed in this article are based on in-state graduate tuition per academic year. Note that the costs for out-of-state or online students may differ. All figures come from NCES College Navigator.
| | | |
| --- | --- | --- |
| College | Tuition | Score |
| University of Nebraska-Lincoln | $6,138 | 100 |
| University of Memphis | $9,378 | 99.75 |
| Ball State University | $9,482 | 99.50 |
| University of Missouri | $9,950 | 99.25 |
| University of Iowa | $10,432 | 99.00 |
| University of North Carolina at Chapel Hill | $10,552 | 98.75 |
| Arizona State University | $11,720 | 98.50 |
| Kent State University | $11,766 | 98.25 |
| Regent University | $15,590 | 98.00 |
| Syracuse University | $41,616 | 97.75 |
#1. University of Nebraska-Lincoln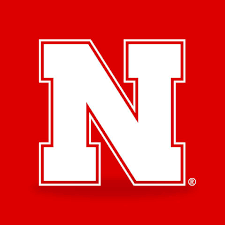 Master's in Journalism Online
The University of Nebraska-Lincoln is commonly referred to as simply "Nebraska." Located in Lincoln, it was established in 1869 as a land grant University. The largest school in the University of Nebraska system, it enrolls over 25,000 students. Nebraska is classified as a Carnegie "R1: Doctoral Universities–Highest Research Activity" institution.
The University of Nebraska offers a Journalism & Mass Communications degree program. There are two specializations:
Integrated Media Communications
Professional Journalism
Through an interdisciplinary curriculum, students will learn practical, applicable skills in journalism. The programs are designed for those who already have a bachelor's degree in journalism or a related field. Those with no professional journalism experience may still apply. But they will likely need to take bachelor's degree coursework as a prerequisite. Students can take classes entirely online. Or they can create their own hybrid program and mix and match online and on-campus courses. Some of the coursework includes:
Multi-platform Journalism
Ethics and Issues in Mass Communication
Entrepreneurial Journalism
Advertising & Public Relations
Journalism & Mass Communications
Broadcasting
Sports Media & Communication
News Writing
A minimum of 36 credits are required to complete this online journalism degree. Assistantships and fellowships are available. The program is offered through the University of Nebraska Graduate College. It is also the most affordable online journalism degree program on our list.
Accreditation: Higher Learning Commission
Tuition: $6,138
Score: 100
#2. University of Memphis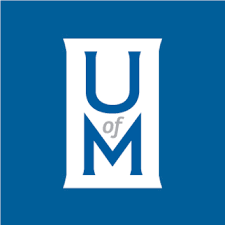 Master's in Journalism Online
Commonly known as the "U of M," the University of Memphis was established in 1912. It's one of the largest research universities in Tennessee. And is one of three comprehensive doctoral-extensive institutions of higher learning in the state. Around 22,000 students attend the college.
The University offers an online Master of Arts in Journalism and Strategic Media degree. This is a 33-credit-hour program with four areas of emphasis:
News and Storytelling
Integrated Strategic Media
Visual Media
Research
All students in this online journalism program will complete a capstone. This may be a practicum, thesis, or professional project. The program teaches practical skills that will improve journalism and communications skills. Some of the courses in this program include:
Media Theory
Strategic Media Writing
Media Research Core
Advanced Multimedia Reporting
Analytics and Evaluation
Visual Media Theory
Integrated Strategic Management
Entrepreneurial Media
Social Media & Communications
Media and Diversity
Data Journalism Writing
Global Communications
In addition to the graduate degree, U of M also offers three online graduate certificates:
Entrepreneurial Journalism
Multimedia Storytelling
Social Media Analysis and Strategies
These certificates are an excellent addition to a professional portfolio. The Graduate Certificates require 12 credit hours. However, students can apply credits earned in the certificate programs toward their master's degree.
Accreditation: Southern Association of Colleges and Schools Commission on Colleges
Tuition: $9,378
Score: 99.75
#3. Ball State University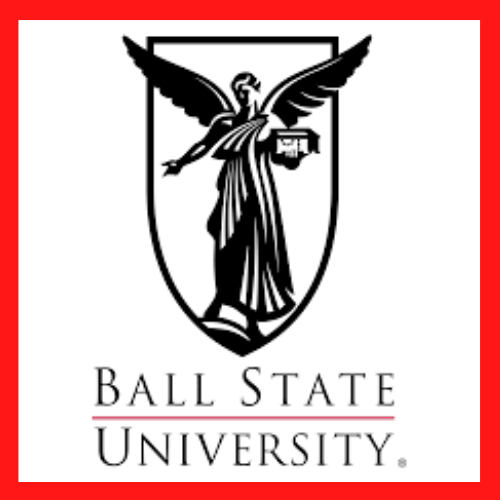 Master's in Journalism Online
Ball State University was established in 1876 as the Eastern Indiana Normal School. Located in Muncie, Indiana, Ball State University enrolls nearly 22,000 students. The school boasts a 95 percent placement rate for graduates. And U.S. News & World Report ranks it among the top 100 public colleges in the nation. With a 16:1 student-to-faculty ratio, Ball State offers plenty of individualized attention.
Students at Ball State can pursue a Master of Arts in Journalism degree. Through this program, students will learn to enhance their storytelling and reporting skills. And they will also gain expertise in media analytics. This degree is ideal for those who want in-depth knowledge of the media industry. Students will also learn how to use their journalistic endeavors to engage their communities. The program is accredited by The Association for Education in Journalism and Mass Communication.
Students can choose a hybrid or fully online program that does not require any campus visits. A minimum of 36 credits are required to complete this online journalism degree. Some of the courses you may take include:
Studies in Journalism and Communication Theory
Journalistic Judgments and Sociology of News
Media Audiences and Content Strategy
Journalism and Mass Communication Research Methods
Social Media Analytics and Engagement
Applied Research in Journalism
Media Analytics Measurement and Data Management
Media Management and Entrepreneurship
Theories and Frameworks in Human-Computer Interaction
Electronic Commerce
Business Fundamentals and Entrepreneurship in Public Relations
Students in the program can choose between two concentrations. These include Media Analytics and Management or Reporting and Storytelling.
Accreditation: Higher Learning Commission
Tuition: $9,482
Score: 99.50
#4. University of Missouri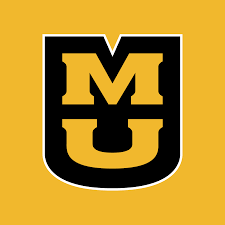 Master's in Journalism Online
The University of Missouri was established in 1839 as the first public university west of the Mississippi River. Offering over 300 degree programs, it boasts a student body of over 30,000. It is the flagship school of the University of Missouri system. And students and alumni commonly refer to the school as "Mizzou."
Mizzou offers a Master of Arts in Journalism degree with four emphasis areas:
Health Communication
Interactive Media
Media Management
Strategic Communication
For admission, students must have maintained a 3.0 GPA for the last 60 hours of their bachelor's degree. They will also need three years of professional experience in journalism or communication.
Students in this program will examine media and communications topics, depending on their chosen emphasis. For example, with Media Management, some of the courses include:
Media Ethics
Emerging Technologies in Journalism
Changing Media Business Models
Engaged Journalism
Media Management and Leadership
Communication in Media Organizations
With the Strategic Communication emphasis, students may take courses such as:
Branded Strategic Storytelling
Public Relations
Visual Communication
Online Audience Development
Theory of Mass Communication
Digital Strategy
News Writing
Mass Media
A minimum of 36 credits are required to earn this online journalism degree. The typical program length is one to three years. And students will usually need at least one campus visit to complete the program. You will take one to two classes each semester. The programs are offered through the Missouri School of Journalism.
Accreditation: Higher Learning Commission
Tuition: $9,950
Score: 99.25
#5. University of Iowa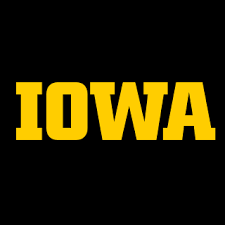 Master's in Journalism Online
The University of Iowa was established in 1847, just 59 days after Iowa gained statehood. It is the state's oldest institution of higher learning. Over 30,000 students attend this public research university. UI boasts a 15:1 student-to-faculty ratio and a 95 percent graduate school job placement rate. It was the first public school to admit both men and women. And UI has been ranked as one of the top public universities in the country by US News & World Report.
UI offers an online Master of Arts in Strategic Communication program. Students will need 30 semester hours of credits to earn this degree. The curriculum includes core courses and electives. In addition, students will complete a capstone project in place of a thesis. Some of the courses for this degree may include:
Digital Communication
Foundations of Strategic Communication
Strategic Communication Writing
Financial and Budget Fundamentals for Communicators
Strategic Communication Campaigns
Copywriting for Strategic Communication
Strategic Political Communication
Strategic Global Communication
Digital Analytics for Strategic Communication
This flexible program allows students to continue working full-time while earning a graduate degree. Most students take two courses per semester plus some summer courses. Students will work with an advisor to design a sequence of coursework that meets their career goals.
This journalism and media communication program prepares students for a wide range of professional roles. A few examples include:
Corporate and Organizational Communication
Public Relations
Integrated Marketing Communication
Advertising
Political and Public Affairs Communication
Health Communication
Event Management
Risk Communication
Professional Writing
Accreditation: Higher Learning Commission
Tuition: $10,432
Score: 99.00
#6. University of North Carolina at Chapel Hill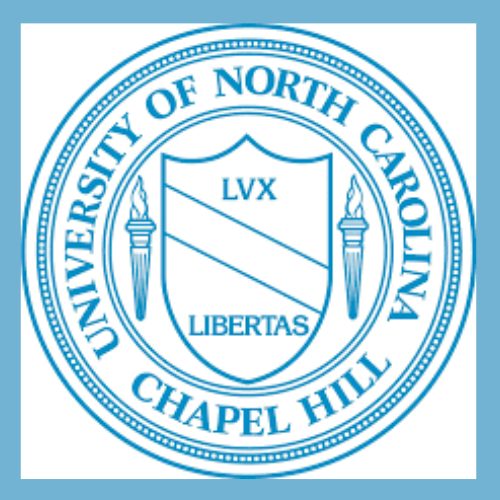 Master of Arts in Digital Communication Online
The University of North Carolina at Chapel Hill is the flagship college of the University of North Carolina system. Established in 1789, the school has a long and rich history of providing high-quality education to its students. As part of the town of Chapel Hill for over two centuries, the University has become intertwined with the city. It consists of fourteen different schools offering 250 degree programs, many of them online. With a student body of over 29,000, it is the second-largest public university in the state.
UNC-Chapel Hill offers a Master of Arts in Digital Communication Online. It is taught through the Hussman School of Journalism. This program helps working professionals advance their careers in the field. Additionally, participants are empowered to impact the organizations they work for immediately. Students will study digital economics, mass communication, and other topics in the field of journalism. Some of the online courses in the program include:
Multi-platform Storytelling
Media Analytics
Leadership and Entrepreneurship
Communication Strategy and Planning
The Business of Media
Visual Literacy and User Experience
Reputation Management
Psychology of Audiences
Media Innovation in Practice
Social Media Management
Online Storytelling
The M.A.D.C. is a 30-credit program that students can typically complete in 2.5 years part-time. It is primarily asynchronous. However, students are required to attend one-hour synchronous sessions for some online courses. While the program is almost entirely online, students must attend two on-campus residencies. The first is a two-day orientation. The second is a one-week summer residency between the program's first and second years.
Accreditation: Southern Association of Colleges and Schools Commission on Colleges
Tuition: $10,552
Score: 98.75
#7. Arizona State University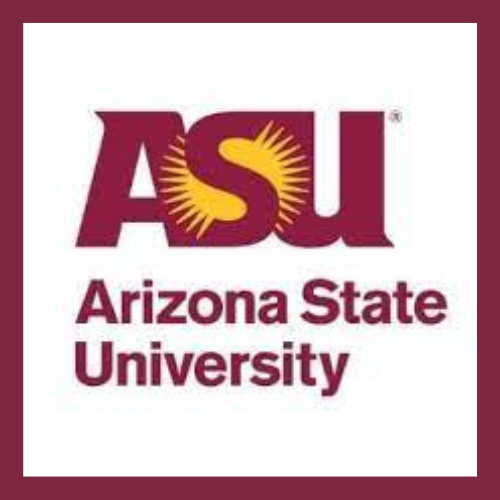 Online Master of Advanced Study in Film and Media Studies
Arizona State University was established as the Territorial Normal School in 1885. ASU operates five additional campuses across the State along with its Tempe campus. Recently, the college has adopted a new ideology known as the "New American University" model. Rather than being exclusionary, the University strives to accept as many students as possible to foster their best traits. This has resulted in the student population ballooning up to 82,000, making ASU one of the largest schools in the nation. 
ASU offers an Online Master of Advanced Study in Film and Media Studies. The degree prepares students to pursue academic, creative, and other media-related roles. During this program, you will learn to analyze, critically consume, and communicate through media. In addition, the degree offers an in-depth understanding of today's powerful global media culture. Some of the courses in the program include:
Cultural History of U.S. Television: Theory and Method
Digital Media Studies
Film Analysis
Authorship in Film and Media
Hollywood Film Historiography
Media Industries
Media Stardom and Celebrity
Media, Technology, and Society
Race, Gender, and Sexuality in Media
Sci-Fi Cinema
The entire degree takes 30 credit hours to complete. Students will take ten courses, and each can be finished in 7.5 weeks. ASU strives to create an environment where online students can succeed. The school offers many services for its remote student body, including:
Counseling
Career Advising
Tutoring
Time Management Coaches
Technical Support
Accreditation: Higher Learning Commission
Tuition: $11,720
Score: 98.50
#8. Kent State University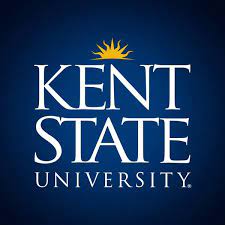 Master's in Journalism Online
Kent State University was established in 1910 in Kent, Ohio. Over the 20th century, the school has grown immensely, resulting in seven regional campuses throughout the state. Currently, Kent State University enrolls over 41,000 students. US News & World Report ranks it as one of the top public colleges in the country. And the school has been awarded the top national designation for the highest research activity. Kent State is also home to the Center for Scholastic Journalism.
The University offers a unique online Master of Arts for Journalism Educators program. It is designed to give teachers and media advisers the skills they need to be effective journalism educators. A minimum of 33 credits are required to complete this journalism degree. Students can complete the program entirely online with no campus visits required. Some of the courses in the program may include:
Reporting for Mass Media
Law of Scholastic Journalism
Ethics in Communication
Social Role of the Mass Media
Media Management
Research Methods in Communication and Information
Mass Communication Law and Ethics
Principles and Practices of Digital Media
Reporting, Writing, and Editing for Media
Emerging Media and Technology
User Experience Design
Communication Design
Public Relations
Socal Media Management
Journalism and Mass Communications
Students in the educator's program will also take classes in teaching journalism ethics and advising student media. Additionally, completing and defending a culminating professional project in media and journalism is also required.
Accreditation: Higher Learning Commission
Tuition: $11,766
Score: 98.25
#9. Regent University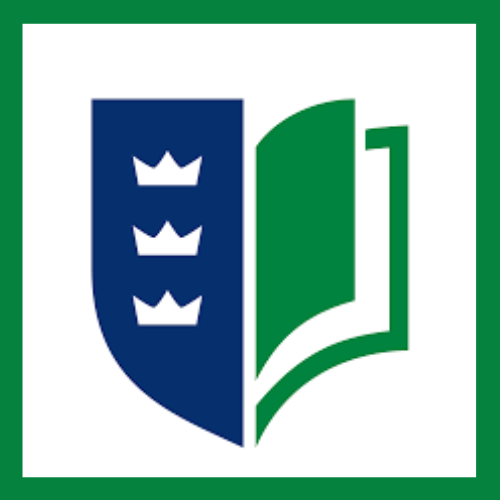 Master's in Journalism Online
Located in Virginia Beach, Virginia, Regent University was established in 1977. Founded by Pat Robertson, it was established with a close affiliation to the Christian faith. The school still honors its Christian heritage but welcomes people from all backgrounds. Regent University was one of the earliest innovators in distance education. In 1997, Regent began offering its MBA and Leadership degree entirely online, making it one of the first schools to do so. Currently enrolling 6,100 students, the school has dozens of programs to choose from.
Regent offers an online Master of Arts in Journalism program. Students in this program will learn how to apply journalistic theory to all areas of media and society. They will gain an understanding of the changing forces of journalism standards. And they will explore the interactive nature of the internet and how it influences journalism. This program is available entirely online and does not require any visits to the campus. A minimum of 33 credits are required to complete this online journalism degree. Some of the core courses include:
Communication/Journalism Technology Tools
Story, Popular Culture & Worldview
Media Research & Analysis
Social Media & Internet Marketing
News Writing & Reporting
Issues in Media Law & Ethics
Reporting on American Government
Multimedia Reporting & Mobile Field Production
Community, Citizen & Civic Journalism
Public Relations
Federal financial aid is available, and the school has a limited number of merit scholarships available. These are competitive and based on the student's undergraduate GPA, so students are encouraged to apply early.
Accreditation: Southern Association of Colleges and Schools Commission on Colleges
Tuition: $15,590
Score: 98.00
#10. Syracuse University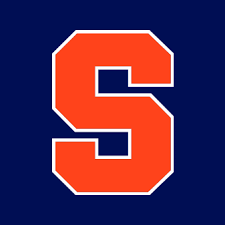 Master's in Journalism Online
Founded as a coeducational institution, Syracuse University was one of the first of its kind. The school opened its doors in 1870 and has been inclusive and welcoming since its beginnings. This private institution enrolls almost 22,000 undergraduate and graduate students. They offer over 200 bachelor's degree programs and 100 minors, plus over 200 advanced degree programs. Currently, SU has over a dozen online master's degree programs as well.
Syracuse University offers an excellent online Master of Science in Communications degree program. This is a 33-credit online masters journalism program that students can complete in as little as 15 months. The program includes five core courses. They are designed to equip students with a foundation in critical communications skills. The courses include:
Introduction to Digital Communications
Multimedia Storytelling
Social Media for Public Communicators
Media Law
Digital Communications Systems
Once students have completed the five core courses, they will choose from among four specializations:
Public Relations
Advertising
Journalism Innovation
Media Management
Each specialization comprises 12 credits and involves four courses each. For example, with the Journalism Innovation specialization, students will take the following:
Web and Mobile Story Production
Data-Driven Journalism
Emerging Media Platforms
Applied Media Research
This accredited online journalism degree program is offered through the Newhouse School of Public Communications. Half of the students who complete this program report receiving a pay raise within 12 months. Courses are entirely online. However, to complete the program, students must attend two campus immersions and complete the capstone. The capstone is an independent project focused on digital communications innovation.
Accreditation: Middle States Commission on Higher Education
Tuition: $11,766
Score: 97.75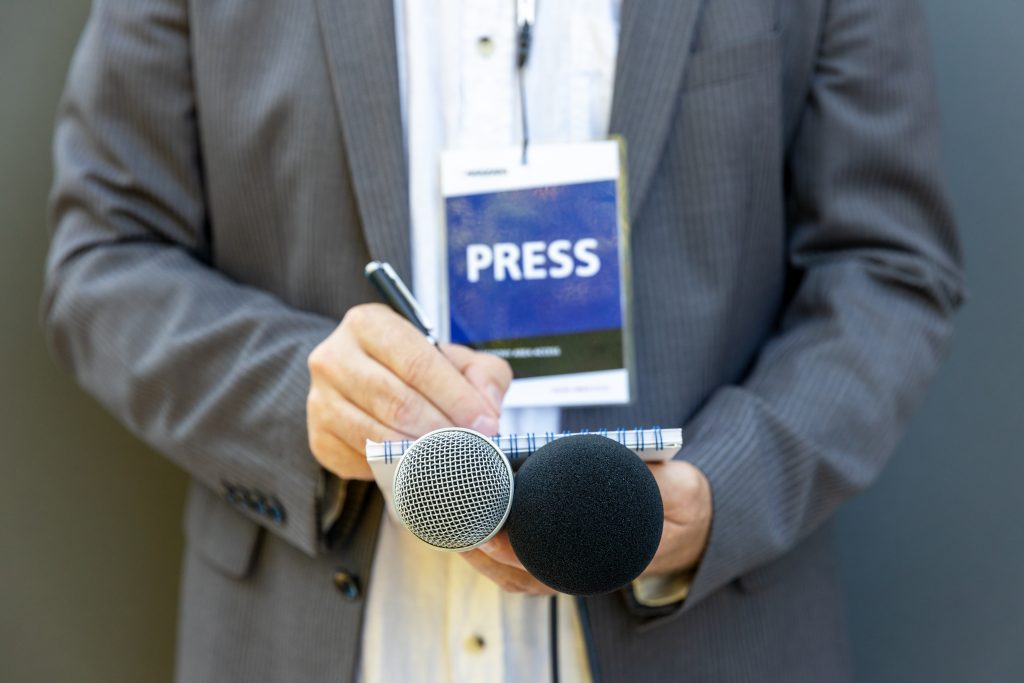 What Should I Expect in an Online Journalism Degree Masters Program?
An online master's degree in journalism and media communication is an excellent way to improve your writing, research, and communication skills. The journalism programs of today take a cutting-edge approach to the field. And they are designed to introduce students to digital media and storytelling. Plus, they cover new and emerging technology.
These programs are identical to what students will find on campus, but many are self-directed. This flexible format is ideal for working professionals. They allow students to complete courses at their own pace. In addition, students work closely with a faculty advisor or mentor in many online journalism programs. Together, they customize a curriculum to help them meet their career goals.
A master's degree in journalism usually requires around 30 credits for completion. Most students can complete the degree in two to four years. While some online programs require a thesis, many do not. And students work on a capstone project instead.
Students in an online journalism program will take core classes plus electives. Usually, they will choose an area of interest or concentration and focus solely on that. The best journalism programs allow students to collaborate with their peers. Students may present their projects to their cohort, who will critique their submissions. Top online journalism programs also allow for plenty of interaction with faculty members. These instructors are typically experienced (and often well-known) journalists themselves.
Related: BEST ONLINE COMMUNICATIONS DEGREE: STUDENTS BEFORE PROFITS AWARD
Typical Courses for an Online Master's in Journalism
Courses vary widely across programs, so it's worth considering what areas interest you the most. Then, choose schools that most closely match your academic and professional goals. There are dozens of course offerings to choose from with online programs. And each school presents the material from a different angle. However, some of the most common courses in an online journalism program include:
Digital Media
Digital Media Courses explore online communication and communities. Topics may cover everything from media history to best practices.
Mass Communication Law and Ethics
Courses in mass communication law offer an overview of the legal and ethical pitfalls of communication. They usually cover topics like privacy, intellectual property, and copyright law.
Reporting and Writing for Media
Foundational courses in reporting and writing are standard in online journalism programs. Students learn how to research, write, and edit their content across multiple platforms.
Public Relations
Public relations courses teach students to communicate goals, strategies, and objectives. Courses in public relations may focus on politics, business, or public policy.
Visual Communication
Visual communication courses serve as an introduction to the theory and practice behind visual design. Classes may introduce students to layouts, graphics, and software. And they demonstrate how to become a better visual communicator.
Social Media
Social media courses may cover the history of social media and the first instances of communication on the Web. Generally, they will discuss how social media affects areas of society and culture today.
Storytelling
Online Storytelling teaches students the principles of researching, gathering, writing, and delivering a story. These courses may focus on broadcast, print, or digital journalism.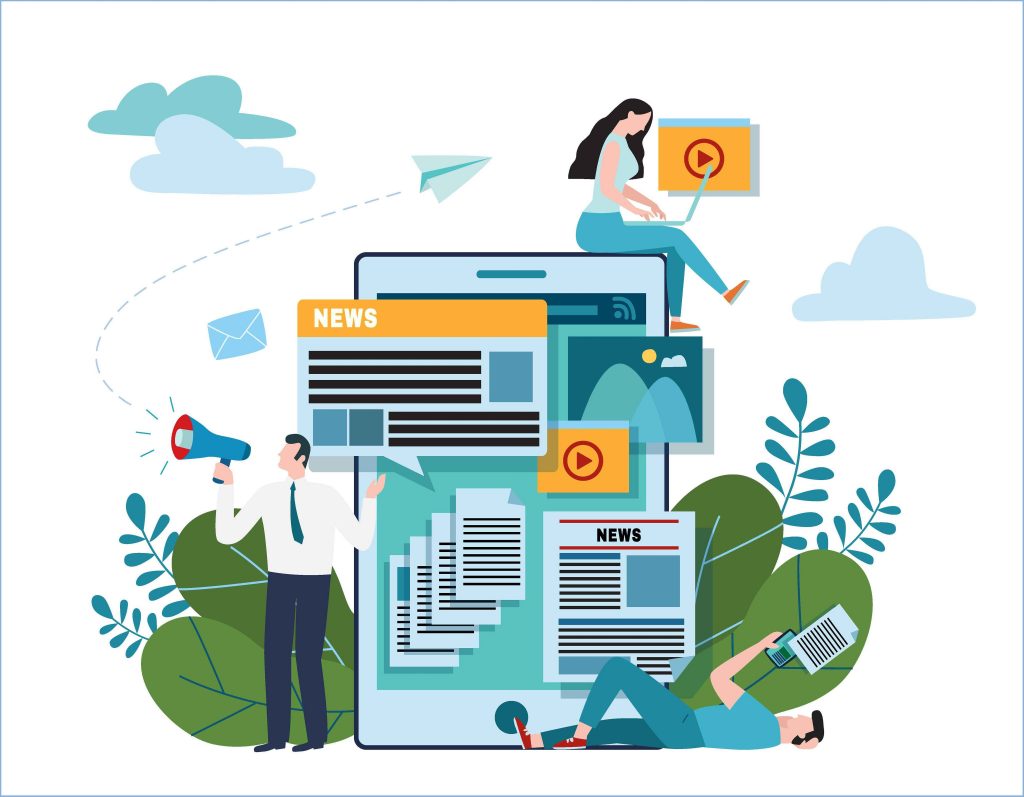 What Can You Do with an Online Journalism Master's Degree?
Journalism is a noble profession with plenty of opportunities for work and advancement. While this field is not known for being extremely lucrative, being a journalist is a fascinating and rewarding career path.
As a journalist, you may cover everything from pets to the economy to politics and everything in between. You may work as a freelancer or with a media organization. And you might work in any number of areas, including print, television, the web, and more. With journalism, there's always something new happening. And this fast-paced industry is more varied than most. With a journalism degree, the sky's the limit.
| | | | | |
| --- | --- | --- | --- | --- |
| Associate Producer | Advertising Copywriter | Art or Film Critic | Publisher | Fund Raiser |
| Special Events Planner | Web Content Producer | Marketing Manager | Field Correspondent | Public Relations Assistant |
| News Associate | Videographer | Technical Writer | Editor | Lobbyist |
| Feature Writer | Syndicated Columnist | Reporter | Media Relations Specialist | Speech Writer |
| Social Media Consultant | Author | Speech Writer | Consumer Relations Rep. | Editor |
| Historian | Librarian | Publisher | Instructor | Proofreader |
What Are the Highest Paying Jobs in Journalism?
Of course, most students who choose to pursue a graduate degree in journalism would like to secure a high-paying position in the field. While salaries can vary based on location and experience, here are a few of the highest-paying journalism careers.
Top-paying Jobs with a Master's Degree in Journalism
| | |
| --- | --- |
| Role | Average Annual Salary |
| Public Relations Specialist | $47,000 to $109,000 |
| Financial Writer | $94,500 to $127,000 |
| Digital Strategist | $43,000 to $112,000 |
| Corporate Communications Specialist | $43,000 to $83,000 |
| Political Reporter | $29,000 to $83,000 |
| Travel Journalist | $31,000 to $99,000 |
Public Relations Specialist
Professionals in public relations act as spokespeople for a brand or organization. Their job is to improve and maintain a company's public image. Public relations specialists may create press releases, organize events, arrange interviews, and more.
Average Annual Salary Range: $47,000 to $109,000
Financial Writer
Financial writers create finance industry content. They may work for an agency or as a freelancer. Their duties include producing engaging content for various publications, including print, the web, and more.
Average Annual Salary Range: $94,500 to $127,000
Digital Strategist
Digital strategists are responsible for creating promotional strategies for their online clients. They may collaborate with other departments to publish informative content. And they often use SEO skills to maintain an organization's online presence.
Average Annual Salary Range: $43,000 to $112,000
Corporate Communications Specialist
Corporate communications specialists oversee a company's internal and external communications. For example, they may create and send information to employees and stakeholders. And they may also serve as a liaison between an organization and its clients or investors.
Average Annual Salary Range: $43,000 to $83,000
Political Reporter
Political Reporters document current events surrounding state, local, and federal government. They may work for television, print publications, the web, or radio. They tell stories through the perspectives of various politicians and their constituents.
Average Annual Salary Range: $29,000 to $83,000
Travel Journalist
As the title suggests, travel journalists work in various locations around the globe. They are responsible for covering specific news segments in their assigned area. They may write about many topics, including weather, politics, events, etc.
Average Annual Salary Range: $31,000 to $99,000
Is an Online Master's in Journalism Worth It?
The future looks bright for prospective journalism students. According to BLS, media and communication occupations are expected to increase by 14 percent through 2030. This is faster than the average for all positions. This increase will create over 150,000 new jobs. As the world becomes more connected, the demand for communication professionals increases. And the need to create and distribute information across a broad range of platforms is growing daily.
Earning your journalism master's degree can open up exciting opportunities. You can work in writing, reporting, editing, and many other interesting positions. And the work is more varied than in most fields.
One thing that often holds prospective students back is money. However, look closer if you want to earn your graduate degree in journalism but can't afford it. Most online programs offer financial aid, scholarships, and grants. No student should let finances be a barrier to pursuing their educational goals.
Pursuing an online master's in journalism is also the perfect solution for working professionals. Online programs offer the same rigorous coursework as brick-and-mortar colleges. But they are highly flexible and allow students a better work-life balance. Plus, today's employers don't care whether you studied at home or went to an on-campus program. And the diploma you earn through an accredited online degree program will be identical to the one you receive on campus.
This concludes our article on the best graduate schools for journalism.
NCO Staff