Geographic information systems (GIS) is an ever-evolving discipline. This is a fast-growing job sector, and professionals in the field are in high demand. Most GIS careers involve understanding and using GIS hardware and software for mapping and analysis. Careers in the field range from archeology to forestry and beyond. If you want to learn more about the world you live in while also protecting the environment, a job in GIS may be a great fit.
You may also like:
Featured Programs

What is GIS?
GIS stands for geographic information systems. It refers to people, tools, and tactics that collect, analyze, and create maps based on geographical data. Most people might be surpised at the number of jobs that use GIS. GIS is a system for capturing, storing, manipulating, and analyzing linked data. And it can help to investigate new methods in a variety of disciplines. These include natural resource management, public safety, research and development, and more.
Careers in GIS
GIS is a fast-expanding industry. As a result, there are many new careers in GIS the field. Additionally, a career in GIS can be highly lucrative and personally rewarding.
The field is predicted to increase by almost 30% over the next decade. That's faster than the national average for all other occupations. So going forward, there is unlikely to be a scarcity of opportunities for GIS professionals. Shell, British Petroleum, ExxonMobil, and Chevron are some of the many firms that need GIS experts. GIS careers also have excellent perks, like health insurance and retirement programs. So GIS is a fantastic choice to explore if you want a challenging and fulfilling profession.
There are several jobs using GIS. The following are typical sectors currently hiring qualified GIS graduates:
Engineering
Utilities
Public Safety
Environment and Natural Resources
Military intelligence
Agriculture
Academic
Transportation and Navigation
Government (local and federal)
Surveying Construction
Mining and Oil
Engineering
Health – Epidemiology
Archaeology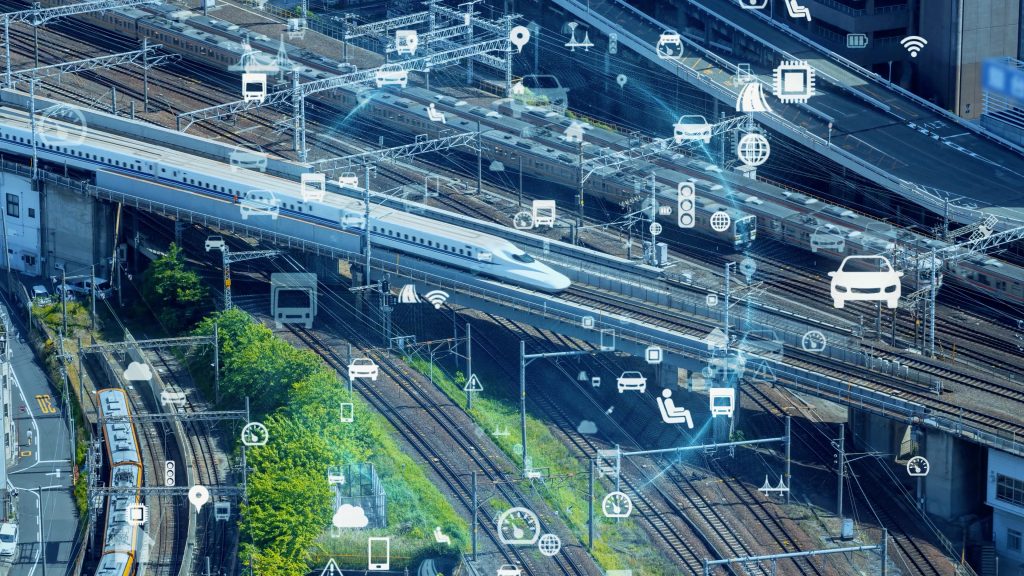 Getting a GIS Degree: What Education Do You Need?
You will need at least a bachelor's degree for most GIS careers. A degree in Geography, Computer Science, Engineering, or Urban Planning is often required. However, those with bachelor's degrees in other fields can complement their knowledge with a certificate program. And those with a master's degree who want to work in GIS management will be even more successful. A GIS manager's salaries are also substantially higher.
A strong STEM education is the foundation for a successful career in GIS. With this degree, students will have the GIS skills to work in many fields, including environmental sciences and urban planning. They can also work in civil engineering, forest management, and natural resource management. In addition, a GIS degree is a great way to learn about charting the earth and all of its aspects for a better understanding of our planet.
Typical GIS courses include:
Cartography
GIS
Geographic data analysis
Database Administration
Web Technologies
Programming
Spatial Analysis
Automation Applications
Photogrammetry
What Is Photogrammetry?
When looking into GIS careers (and reading this article), you will often see the term "photogrammetry." In general terms, it is the use of photography in mapping to measure distances. It usually relates to mapping tools, software, and IT technology. Many jobs that require GIS involve the use of photogrammetry, so this is a great skill to have.
Best-Paying GIS Careers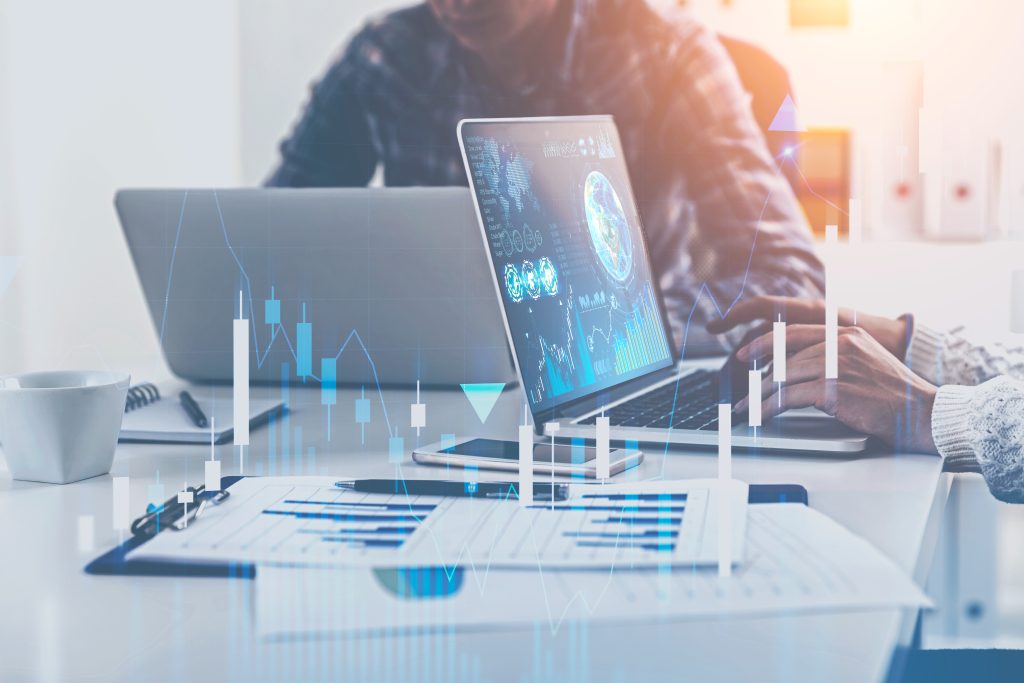 GIS and technology stand at the forefront of many initiatives and applications. As a result, careers in GIS are diverse and offer a challenging blend of creative and analytical thinking. GIS specialists have the technical and analytical skills to grasp complex information. They understand how different sets of data can relate to each other. They can also think analytically about how to use this information to solve a problem. If this appeals to you, a GIS career may be perfect for you! While GIS degree salary figures vary, some roles are more lucrative than others. But the results are clear. Earning a GIS degree can open you up to a variety of well-paying jobs.
Let's look at a few specific GIS careers and the responsibilities of each. Next up, we have a list of 22 high paying GIS jobs to consider. They are sorted by the most lucrative first.
1. GIS Project Manager
One of the highest-paying GIS jobs is GIS project management. GIS project managers play a crucial role in overseeing teams that gather and map geographical data and information. This career in GIS combines essential leadership and management skills with GIS technical understanding. Companies hire GIS project managers to generate and use mapping data. This data evaluates environmental conditions, particular research areas, and much more. A GIS project manager is an excellent career for those who want to lead a team while using their technical understanding. A GIS project manager may also be called a GIS coordinator.
Median Salary: GIS managers make approximately $129,100 a year, according to Salary.com
2. Intelligence Officer
An intelligence officer is a great military or government position for someone with a GIS degree. They provide valuable insight into intelligence and military operations. In addition, this type of information analysis is beneficial to governments in planning intelligence operations. Those who choose this career path can work for the CIA, FBI, State Department, or any other government area. This is one of the best GIS jobs in terms of salary and perks.
Median Salary: $94,892, according to Salary.com
3. Application Developer
This next role has one of the highest geographic information science jobs salary figures on our list. An application developer develops software for devices such as mobile phones, tablets, and laptops. They create applications that work and are simple to use. GIS-trained application developers specialize in programs that give users GIS data. This includes weather predictions and driving directions. A GIS-savvy app developer may also add GIS capabilities to other types of applications. These can include tracking a user's location data.
Median salary: $91,705, according to the Salary.com
4. Health Geographer
A health geographer combines GIS with the interpretation of medical and healthcare issues. They combine photogrammetry and geographics to assist in the understanding of health and disease. This gives us a better understanding of how geography can affect the spread of illnesses. It also helps with the administration of healthcare. This role can offer invaluable insight to organizations hoping to solve various health crises. It also bolsters healthcare quality in a given region.
Median Salary: $85,220, according to the U.S. Bureau of Labor Statistics
5. Urban Planner
City planners use a variety of skills and disciplines, including an understanding of GIS. They help create land-use plans for urban areas. They must consider many factors, including projected population growth, community resources, living space, and more. GIS has provided city planners with a whole new means to conduct their job. City planners with a GIS degree have a skill set that will allow them to map out and plan the cities of the future more accurately. These skills include things like spatial analysis and a firm grasp on geographic data. GIS job salaries for Urban planners can be substantial, depending on their level of education and expertise.
Median Salary: $78,500, according to the U.S. BLS
6. GIS Developer
GIS developers are in charge of developing the software that drives GIS systems. They write code for hardware systems that drive remote sensing and photogrammetry platforms. They work with GIS software to create digital maps and visualizations that people can use to analyze data and solve problems. They also develop custom applications and GIS tools to meet the specific needs of their clients. GIS developers must know coding and computer programming as well as an understanding of GIS. They also must be proficient with ESRI's ARCGIS software. Information Technicians with GIS degrees do well in this career.
Median Salary: $75,183, according to salary.com
7. GIS Analyst
A GIS analyst works with the data generated by GIS systems to create spatial data sets, maps, databases, and more. Essentially, a GIS analyst makes sense of the raw information provided by satellites and remote sensing hardware. A significant part of this job involves data management. Often, these GIS platforms generate large amounts of data. It is up to GIS analysts to store that data and make it available in an understandable form to the layman.
Median Salary: $72,547 according to Glassdoor.com
8. Climate Scientist
Climate scientists play an essential role in understanding our climate and the ways that our climate is changing. A major part of climate science is GIS and photogrammetry. Using data and imaging from GIS, climate scientists can better assess climate change effects over time. For example, they can observe the erosion of coastlines, the melting of ice caps, and many other things that are affecting our planet's climate. This is a great career option for GIS students who want to apply their GIS skills to stop or slow down climate change.
Median Salary: GIS salaries are around $70,150 a year for this role, according to Glassdoor.com
9. Cartographer
Being a cartographer is one of the most straightforward applications of a GIS degree. In its simplest form, a cartographer is someone who creates maps. With GIS technology, cartographers can generate far more accurate maps than ever before. Cartographers use satellites to develop more accurate maps. But they are also tasked with mapping places we have yet to map, like the seabed or far-off planets. This is an excellent career for someone with an interest in land survey.
Median Salary: $68,900, according to the U.S. Bureau of Labor Statistics
10. Forester
Foresters are responsible for overseeing and maintaining land and natural resources. These can include timberlands, parks, ranges, conservation sites, or forests. Their tasks depend on the type of property they monitor. For instance, foresters at timberlands study timber quality. Foresters at national parks maintain habitats for wildlife. Other responsibilities may include monitoring the quality of natural components such as water or soil. Foresters may also assist with forest fire prevention and following local and federal rules. National and state parks always need foresters.
Median Salary: $67,710, according to the U.S. BLS
11. Law Enforcement
Law enforcement agencies have widely adopted the usage of GIS. Those with a GIS degree are very valuable to modern law enforcement operations. In modern law enforcement, GIS systems are used for surveillance to help reduce crime. They also help to understand the prevalence of certain crimes in different areas. Those with an understanding of GIS can help law enforcement use GIS software and systems to track and map criminal activity in a given area. Understanding this GIS technology can help reduce criminal activity.
Median Salary: $65,525, according to salary.com
12. Conservation Scientist
A conservationist's goal is to conserve the diminishing natural resources of our world. Through conservation and advocacy, GIS is essential in this field. Using GIS software allows conservationists to see how different regions are being diminished. It also shows the steps needed to conserve the wildlife in these areas. This information is also used to advocate for these wildlife areas' protection. This career is great for those wanting to make a change and save the natural world.
Median Salary: $63,750, according to the U.S. BLS
13. CAD Manager
A CAD manager oversees all operations and employees associated with CAD project teams. CAD stands for computer-animated design. And these individuals are in charge of workflow scheduling and project budget management. They also review the quality of their teams' designs and find project resources. Many of the extra tasks of a CAD manager are due to the size of the team they supervise. Differences such as whether they specialize in manufacturing or construction projects are determinants.
Median Salary: $63,360 according to Payscale.com
14. Remote Sensing Analyst
Remote sensing analysts use their GIS knowledge to interpret the remote sensing apparatus's data. Those working in this field analyze the data generated by satellites or aircraft using GIS software. They're in charge of formatting image data into a more readily understandable format. They also work to take this data and ensure it is free of distortion. Working as a remote sensing analyst can lead to a variety of different roles in the field.
Median Salary: $63,232 according to salarylist.com
15. Archeologist
Archeologists research historical relics and texts. They do this to understand more about ancient civilizations, animals, and terrains. They locate possible places for historical items and work in excavations or digs. They examine artifacts and collect relevant data. A GIS background can help archeologists discover suitable dig sites more quickly and accurately. Historic preservation agencies use GIS data given by archeologists. In addition, they use it for public mapping systems of significant cultural sites in the region. Those with a GIS degree and an interest in history do well as archeologists.
Median Salary: $61,910 per year, according to the U.S. Bureau of Labor Statistics
16. Surveyor
A surveyor works to determine precise property boundaries. This is a vital function in the world of real estate and construction. When it comes to real estate and seeking quality properties, professionals like canary wharf estate agents can provide valuable assistance. Surveyors use their knowledge and understanding of GIS and photogrammetry. They measure the property boundaries of a given lot. This helps ensure construction projects are utilizing the land available to them efficiently. Surveyors often work outdoors, so this is one of the better GIS careers for those who like to be outside.
Median Salary: $61,600, according to the U.S. BLS
17. Geospatial Analyst
A geospatial analyst is a critical career in the field of environmental records. They use various technologies and data sources to record changes in geography and landscapes over time. This is essential information that is useful to a variety of industries. Geospatial analysts help others to understand how our lands are changing and transforming around us. This is crucial to other fields of work like construction, city planning, and more. Spatial analysis is critical to understanding changes in the land across time.
Median Salary: $61,041, according to salary.com
18. Lead GIS Analyst
A lead GIS analyst has two major GIS jobs. First, they are in charge of maintaining GIS databases and analyzing the data generated. Lead GIS analysts lead analyst teams on behalf of companies to better interpret the data created by GIS software. GIS analysts are also in charge of learning how to manipulate the data to better deal with different geographical-related issues. This includes mapping wildlife, polluted areas, carbon emissions, and more.
Median Salary: $60,400, according to salary.com
19. CAD designer
A CAD designer creates computerized blueprints or schematics. They do this for things like buildings, automobiles, skyscrapers, bridges, or industrial gear. CAD designers may create blueprints or schematics independently or with other professionals such as architects or engineers. Other roles include creating project deadlines and budgets. They also visit project sites to assess progress and stay current on the newest CAD advancements.
Median Salary: $57,390, according to salary.com
20. Crime Analyst
A crime analyst gathers, analyzes, and interprets crime-related data. They do this to create accurate forecasting about probable future crimes. Crime analysts collaborate with law enforcement like police or forensics to evaluate crime data in their region. This helps to design better ways or programs to lower crime rates. A crime analyst with GIS skills can help law enforcement develop or install surveillance technologies. This can help to examine crime patterns in a specific region. It can also help prevent possible crimes from occurring.
Median Salary: $54,700, according to salary.com
21. GIS Technician
A GIS technician uses GIS information to generate maps and GIS databases. GIS technicians use various disciplines to take photogrammetry data and GIS data. GIS technicians create databases and maps used by many different industries. In addition, they work with GIS data to develop GI systems that can provide valuable information about a given geographic area. This is more of an entry-level GIS career and is a great place to get started after graduating with a GIS degree. However, it's one of the best GIS jobs to get a leg up in the industry.
Median Salary: $46,910, according to the U.S. Bureau of Labor Statistics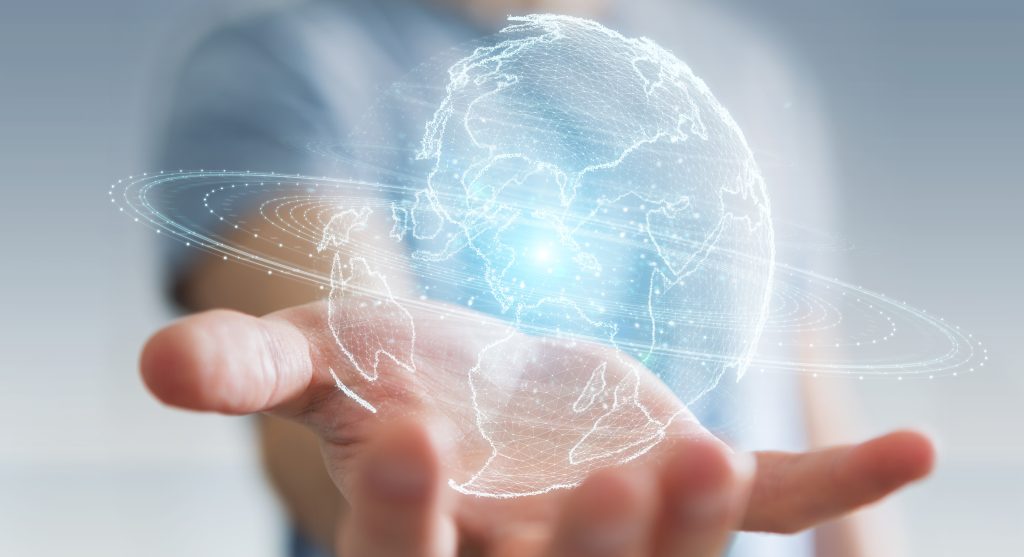 This concludes our ranking of the top GIS careers.
NPCO Staff