Are you seeking to make a positive impact in women's health and lives by becoming a certified midwife? Depending on what type of certified midwife one seeks to become, the midwife schooling path varies. Let's take a look at the different kinds of midwife schooling, and the steps needed to enter this exciting career. But first, what does a midwife do?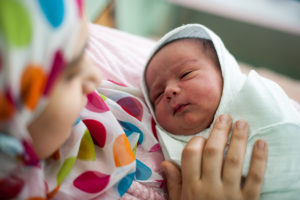 At first glance, we think of a midwife as a healthcare provider that delivers babies. While this is true, there are a number of other roles the midwife plays in the health of women, depending on the midwife's education and certification. 
Midwives are health professionals that assist women before, during, and after the birth of their baby. As a midwife, one may deliver babies in a hospital setting, in a birthing center, or in a private home. Midwives assess and monitor the comfort, safety, and well-being of women through the childbearing years and childbearing process, and they work to minimize unnecessary medical interventions. The midwife also provides needed education for expectant and new mothers related to the birthing process and postpartum needs.
Other common duties of a midwife may include performing the full gamut of primary healthcare services from puberty to post menopause, and these duties may include health promotion, disease prevention, and wellness education and counseling. Care may include annual gynecology examinations; providing preconception and prenatal care; providing support during labor and delivery; monitoring mother-baby health during pregnancy and mother's postpartum health; providing education on birthing options; and education on breastfeeding, nutrition, fertility, and child care. 
There are different types of midwives, each with a different level of education required for them to practice. Most midwives hold certification(s) through the American College of Nurse-Midwives (ACNM) and/or the North American Registry of Midwives (NARM). 
Read on to find out how to become a certified nurse midwife. 
Certified Nurse-Midwife (CNM)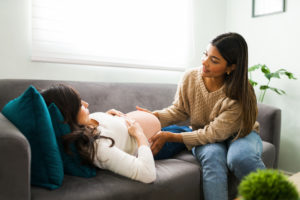 A certified nurse-midwife (CNM) has a Bachelor of Science degree in nursing and a master's degree in midwifery. These highly trained and educated midwives are certified by the American Midwifery Certification Board (AMCB).
The first step in how to become a certified nurse-midwife is to obtain a Bachelor of Science in nursing (BSN) degree and pass the national nursing examination, the NCLEX. Once they have passed this exam, the degree holder can become a licensed professional nurse. It typically takes four years to complete this process, or less time through an accelerated BSN program. 
Before going on to further education, most nurses seek employment to give them valuable experience that will solidify the nursing skills that will serve them later as a CNM. For example, many aspiring nurse-midwives get experience and certifications to prepare them for the future role as a CNM. For example, a registered nurse can earn the neonatal intensive care nursing certification to bolster their knowledge while working with newborn babies and new mothers.
Next step: graduate school. There are master's programs and doctorate programs that can lead to the CNM certification. A master's program typically takes about two years to complete, or longer if studying part time. A doctorate program to earn a Doctor of Nursing Practice (DNP) degree may take three to four years to complete. These graduate degrees prepare students through advanced nursing courses and practicum hours. Graduate students should make sure courses and practicum hours fulfill the CNM certification and licensure requirements. 
The next step is to pass the American Midwifery Certification Board (AMCB) examination. This exam confirms the candidate's understanding of safe practice and knowledge of physiology, pharmacology, and decision-making in the clinical setting. This test is made up of multiple-choice questions, and candidates take the exam on computers at a designated testing site.
The licensed CNM is permitted to practice in all 50 states plus the District of Columbia and U.S. territories. Currently, the majority of AMCB-certified midwives enter the field of midwifery through nursing.
Licensure of the CNM can be through boards of nursing, boards of medicine, boards of midwifery/nurse-midwifery, or departments of health.
CNMs are required to be re-certified every five years, requiring continuing education hours. 
Certified Midwife (CM)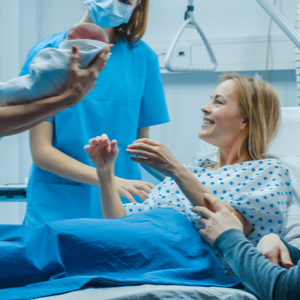 Schooling requirements to become certified midwife (CM) include a bachelor's degree in a non-nursing, health-related field and a master's degree from a midwifery education program. This certification is also through the American Midwifery Certification Board (AMCB), the same certifying board that the CNM gets certified through.
The first step to becoming a CM is to complete a bachelor's degree in a health-related field. It typically takes four years to complete the bachelor's degree, but it may be completed in a faster time frame for some. Many obtain relevant work experience prior to attending graduate school. 
Following completion of the bachelor's degree, aspiring certified midwives apply to and complete a master's-level midwifery program. A master's degree in midwifery typically takes about two years to complete, or longer if studying part time. These programs provide needed course and practicum-hour requirements for CM certification and licensure. 
The final step to becoming a certified midwife is passing the certifying examination that is completed through the American Midwifery Certification Board (AMCB). After passing this rigorous exam, CMs may be licensed at this time in the states of Delaware, Hawaii, Maine, New Jersey, New York, Oklahoma, Rhode Island, and Virginia. CMs can be authorized by permit to practice in both Delaware and Missouri. It is very important to note that certified midwives are not permitted to practice midwifery in all states. 
Certified midwives may seek licensing through boards of midwifery, boards of medicine, complementary health care providers, or departments of health.
CMs are required to be re-certified every five years and require a specific amount of continuing-education hours related to this profession.
Certified Professional Midwife (CPM)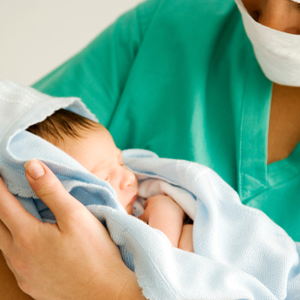 A less conventional form of midwife schooling is through becoming a certified professional midwife (CPM). The majority of direct-entry midwives (DEM) in the U.S. are certified professional midwives (CPM). A DEM is an independent healthcare professional with midwifery training and education through apprenticeship, self-study, midwifery school, or a college degree that is not in nursing. The CPM most commonly provides midwifery services in settings outside of the hospital.
This CPM credential requires experience and knowledge of settings outside of the traditional hospital setting. Through their education and clinical training, these professionals focus on practicing in birthing centers and homes. In some states, the CPM may practice in clinics and physician offices, providing check-ups and maternity care. 
The process of becoming a certified professional midwife (CPM) includes two possible pathways for CPM education with different admission requirements. The first is the portfolio evaluation process (PEP) pathway. This includes an apprenticeship requirement and has no degree or diploma required. Aspiring CPMs must find a midwife preceptor who is nationally certified or licensed by a state, has practiced for at least three years, and has attended a minimum of 50 out-of-hospital births.
The second pathway is by completing an accredited formal education program that is accredited through the Midwifery Education Accreditation Council (MEAC), or the American Midwifery Certification Board (AMCB).
The clinical experience within the educational component must be at least two years long and include a minimum of 55 births in three required categories. Clinical experience must include prenatal, intrapartal, postpartal, and newborn care by a student midwife under the supervision of a qualified preceptor.
Clinical skills must align with the core competencies developed by the Midwives Alliance of North America (MANA) and include management of prenatal, birth, and postpartum care for women and newborns.
Once the applicant has completed one of the approved educational routes of entry, they may apply for educational validation followed by taking the North American Registry of Midwives (NARM) examination to become a certified professional midwife. The NARM examination is a computer-based exam consisting of 300 multiple-choice questions administered in two 3.5-hour sessions. 
The CPM is licensed or otherwise regulated in 31 states, with four states regulating by registration, certification, or voluntary licensure. According to AMBC, the CPM may be licensed through boards of midwifery, boards of medicine, boards of nursing, complementary health care providers, departments of health, or departments of professional licensure.
CPMs are required to be re-certified every three years through continuing education requirements. 
Find out more here about how you can enter this exciting field through becoming a CPM.
Frequently Asked Questions
Where can I go to find some of the top master's in Nurse Midwifery programs?
Don't miss this article on the Top 35 Nurse Midwife Programs 2022 to find a program to fit your educational and professional aspirations. 
How much does a midwife make?
The U.S. Bureau of Labor Statistics gives information on salary for certified nurse-midwives (CNM) only, with a median wage of $117,670 per year. This means that half make more and half make less than that amount. The current median wage data from the BLS Occupational Employment and Wage Statistics survey in May 2020 lists the median annual wage for all workers in all occupations as $41,950.
Midwife salaries will vary based on geographic location, education, experience, and workplace. 
Is midwifery a growing field?
The field of healthcare is one of the fastest-growing fields, with midwifery right there in the midst of the growth. BLS.gov lists nurse midwives, nurse practitioners and nurse anesthetists together, with a projected growth of 45% from 2020 to 2030. The average growth rate for all occupations is eight percent, and 45% is considered to be much faster than average. 
What are the midwifery organizations where I can find more information about this growing field? 
American College of Nurse-Midwives (ACNM)– The American College of Nurse-Midwives (ACNM) is the professional organization representing certified nurse-midwives (CNMs) and certified midwives (CMs). ACNM sets the standards in midwifery education and practice in the United States and helps strengthen midwives in other countries.
ACNM Foundation– The ACNM Foundation, Inc is the philanthropic arm of American College of Nurse-Midwives (ACNM) and helps to promote excellence in healthcare for women, newborns, and families worldwide by supporting midwifery. The Foundation collaborates with the ACNM through the support of midwifery education, research, practice, and leadership activities geared to advance excellence in maternal, newborn, and well-woman healthcare services.
Accreditation Commission for Midwifery Education (ACME)– The ACME promotes the advancement of excellence in midwifery education. 
What are some of the qualities of successful midwives? 
Successful midwives typically have excellent communication skills, enabling them to communicate well with patients, their families, and other healthcare professionals to help ensure appropriate care. Critical-thinking skills are also needed to assess changes in patient status quickly and to make the best decisions for courses of action and to decide if a consultation with another healthcare professional is needed. 
Compassion is a quality often thought of in healthcare, and the midwife's ability to be caring and sympathetic when treating patients is an important quality not to be overlooked. In addition, interpersonal skills are important when working with patients, family, and other healthcare professionals. Being resourceful helps the midwife find answers to problems and questions when needed. 
The midwife's attention to detail helps them to provide thorough treatment, allowing them to notice small but important changes in a patient's condition. Leadership skills in a midwife can help them effectively manage a patient's care when working with others. 
What kind of environment does a midwife work in?
Midwives typically work in a hospital, in a birthing center, or in the private homes of patients. They may also work in private practices or university medical centers. They may work a nine-to-five job, or they may work on weekends and evenings. Sometimes they may be "on-call" for patients ready to go into labor, or they may provide other immediate medical care that is pregnancy related. 
Are there other types of midwives that are not certified?
In addition to these certified midwife possibilities listed, in some communities, the use of traditional midwives is present. These are midwives who choose not to become certified or licensed for philosophical, personal, or religious reasons. This form of midwifery is not legislated in any way, and it is a social contract between the midwife and client. 
By Carol Dolan BS RN BSN CDCES
October 2021
Carol graduated with her BS in Nutrition from Montclair State University and her BSN in Nursing from Rowan University. She is a Certified Diabetes Care and Education Specialist (CDCES) currently working with adults and children living with diabetes in both outpatient and inpatient settings.
Related:
This concludes our article on the educational requirements for nurse midwives.