What is a Ranch Manager?
A ranch manager is responsible for the overall management of a ranch or large farm, and for looking after the livestock. A ranch manager has the responsibility to oversee and maintain the health and well-being of cattle, sheep, or other large livestock animals on a large area of land. The ranch manager has the knowledge and skills necessary to oversee ranch operations that raise, care for, and slaughter livestock animals. Depending on the size of the operation, the ranch manager may be involved in every step of the raising of the livestock. This job is vital to the health of the animals and the profitability of the ranch.
What does a Ranch Manager Do?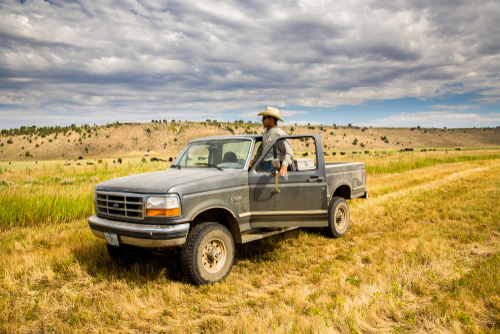 The ranch manager has the responsibility to monitor the livestock herd daily, which may be done by truck, in a tractor, or on horseback. While monitoring, the ranch manager identifies any sick animals in the herd and decides on how they should be treated, and if the veterinarian needs to be contacted. The ranch manager works to corral the animals for vaccinations or branding, and they oversee and administer vaccinations to the herd to help keep them healthy.
Ranch managers work to improve the ranch, in both quality of products and profitability. They work to improve animal breeding, choosing products that may increase and improve products. They may need to become educated in the science of seeds to improve livestock feed. The ranch manager may also assist with or oversee births.
The size of a ranch helps determine which tasks the ranch manager handles. Small ranches provide opportunity for the ranch manager to do all the tasks, harvesting, inspecting land, raising crops, raising animals, keeping accurate records, servicing machines, and maintaining buildings. Ranch managers running a large operation hire others to help with the work, and they oversee the details of the ranch.
The ranch manager assures the herd has proper access to food and water at all times. They monitor grazing land and water, setting up watering systems for the herd during times of drought. These professionals work to ensure that high standards of animal welfare are maintained.
Animals in the herd are branded or tagged, which is the ranch manager's responsibility. The ranch manager ensures that animals are safely transported to market in a timely and profitable manner.
Overseeing other workers on the ranch also is the responsibility of the ranch manager. Hiring, training, and supervising ranch hands and herdsmen is one of the important responsibilities of the ranch manager.
In addition to these duties, the ranch manager works to maintain all ranch and herd equipment, and maintain animal shelters and fences. They oversee the planting and harvesting of hay and forage to supplement the winter feed supplies.
Besides keeping the herd healthy, the ranch manager also has responsibilities related to keeping the business end of things healthy. What with maintaining employee records and information, dealing with herd production information, and performing financial and operational record maintenance, the ranch manager has a lot on their plate.
Ranch managers work full time, and they likely work greater than 40 hours per week. No matter what climate they are working in, the ranch manager works year-round to make and carry out the plans for the ranch.
What education and training requirements are there to become a ranch manager?
Although becoming a ranch manager does not require any particular education, they must have at least a high-school diploma. That being said, ranch management encompasses a lot of areas of expertise. So, how does one learn the skills and develop the knowledge needed to become a successful ranch manager?
Ranch management is often best learned through hands-on work experience. This experience can be gained through working at a family farm, or through an apprenticeship at a ranch.
Degrees in animal husbandry or animal science can provide beneficial knowledge that will help the ranch manager to keep a healthy herd of animals. There are associate's degrees available in these areas of study, as well as higher-level programs. As the complexity of being a ranch manager has grown, the usefulness and need for a bachelor's degree has grown as well. Aspiring ranch managers often consider and attend a land-grant college or university. There, they can earn a bachelor's degree in agricultural science, animal science, farm management, dairy science, or another related subject. These are degrees that provide the soon-to-be ranch manager with useful knowledge that promises to increase health and wellness of the livestock under their management. Courses in business, finance, and mathematics will add to the ranch manager's ability to manage the business side of this career path.
What specific qualities and skills do ranch managers often have?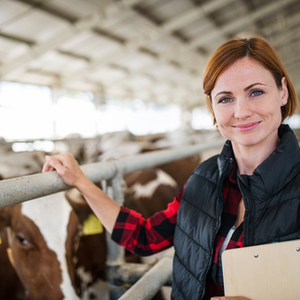 The successful ranch manager must be able to effectively apply their knowledge to performing the various aspects of this important job. They understand the requirements of their job thoroughly, including, of course, livestock care. In addition to keeping animals healthy, there is a lot for the ranch manager to understand.
The business end of ranch management includes knowledge of marketing, sources of finance, management principles that includes goal setting and planning, and organizing and controlling resources on the ranch. The ranch manager knows their enterprise well, knows the important players in their industry, and knows where to find suppliers and customers.
The successful ranch manager is perceptive of what is going on at their ranch, including facts and figures, and they must have a good idea of what is going on with the people being managed. Responding quickly and in an appropriate fashion to situations is critical. People working on a ranch work closely together, and knowing how to handle people in addition to cattle is an important skill that cannot be overlooked.
The ranch manager is the one who makes decisions in a ranch operation, using judgement to minimize loss or problems on the ranch. They must possess critical-thinking skills to be able to make judgement calls in situations that may be uncertain.
Interpersonal skills help the successful ranch manager communicate, delegate, and resolve conflicts. Negotiating and persuading are among the interpersonal skills needed. Dealing with employees or family members on a family-run farm requires these skills to deal with people, outside contractors, business associates, and even the neighbors.
Being resilient in the times of strain that will arise is helpful to the ranch manager. Coping with problems that arise, which can include a wide range of challenges, in a controlled way is a trait that keeps the ranch running smoothly in times of trouble.
Being proactive as a ranch manager helps the productivity and profitability of the operation. Although a ranch manager cannot have every single detail planned in advance, being proactive and keeping long-term goals in mind will help with the smooth running of a ranch. The successful ranch manager has a sense of mission that enables them to take responsibility while under pressure. They are creative and come up with insightful solutions to both immediate and anticipated situations.
Where do ranch managers work?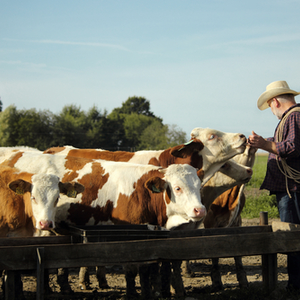 Ranch managers typically are employed by the owner of a ranch. In addition, they may be employed by a large cattle-feeding company, or they may work on their own ranch as a self employed ranch manager. Some ranch manager jobs include dealing with housing on the ranch, which may appeal to some. Ranches can be small operations, or they can be extremely large operations. No matter the size of the operation, an effective and efficient ranch manager is needed to keep animals healthy, employees productive, and the operation profitable.
Some farms and ranches are also targeting niche markets that demand products from smaller farms or from farms that raise organic, grass-fed, free-range meat.
What are some organizations to check out for aspiring ranch managers looking for career guidance?
United States Department of Agriculture (USDA) Farm Services Agency (FSA)
The FSA is an agency of the USDA that provides valuable information about laws governing livestock raising and other resources intended to help ranchers.
National Institute of Food and Agriculture (NIFA)
The NIFA is a government program run by the United States Department of Agriculture that provides information about becoming a rancher. This program offers grant and development programs intended to help small ranches stay in business.
Society for Range Management (SRM)
The SRM focuses on the conservation and preservation of rangelands, not only in the United States but also around the world. Range managers collaborate with scientists, educators, and environmentalists to educate the public regarding management and sustainability of rangelands. The SRM provides resources regarding improving sustainable farming and grazing practices, along with other important information regarding conserving and preserving rangeland.
How much money do ranch managers make?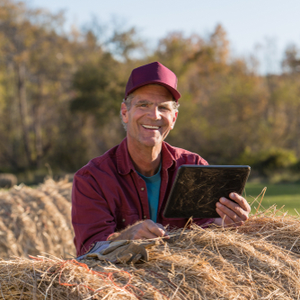 According to the U.S. Bureau of Labor Statistics, the median annual wage for a ranch manager was $68,090 in May 2020. This means that half of the workers in this occupation earned more and half earned less than this amount. The highest 10 percent in this occupation earned more than $130,760, and the lowest 10 percent earned less than $35,090.
Ranch managers in Texas can expect a median yearly income of $66,110.
It is important to know that incomes in this occupation vary from year to year because farm product prices vary and fluctuate due to many factors, including weather. The price of feed and ranching equipment essential to the operation varies over time, with these costs typically going up and making smaller ranch operations in particular more difficult to run and make a profit from. Farms may qualify to receive government subsidies or other payments to help curtail some of the risks involved in this occupation. Grants for farmers are often available from the government or other agencies.
In what states can a ranch manager expect to make the most money?
According to the U.S. Bureau of Labor Statistics (BLS.gov), out of the 30 states listed, farm and ranch managers in Minnesota have the highest median annual wage of $96,940. This is followed by New York ($96,070), Nevada ($80,000), Pennsylvania ($86,020), and California ($96,070).
What states are listed with the lowest median income for a ranch manager?
The BLS.gov listing of 30 states of ranch manager median annual salaries lists Tennessee with the lowest median annual wage of $51,570. This is followed by Arizona ($54,530), Florida ($55,070), Massachusetts ($57,370), and Oklahoma ($57,440).
What is the job outlook for ranch managers?
According to the U.S. Bureau of Labor Statistics, the job outlook for ranch managers is expected to show little to no growth from 2020 to 2030. The average growth rate for all occupations is eight percent.
In spite of the limited growth in this occupation, it is anticipated that there will be about 84,800 openings in agricultural management, which includes ranch managers, due to the need to replace workers who change occupations or retire from their position. Some lack of growth in this occupation can also be attributed to increased industrialization of corporation-owned ranches, which require less personnel to operate.
What are the professional organizations ranch managers join?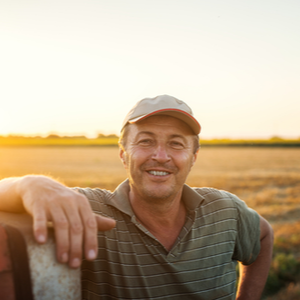 United States Cattlemen's Association (USCA)
State Cattle or Beef Associations – Various
National Cattlemen's Beef Association (NCBA)
Initiated in 1898, the National Cattlemen's Beef Association is the marketing organization and trade association for America's one million cattle farmers and ranchers. With offices in Denver and in Washington, D.C., NCBA is a consumer-focused, producer-directed organization representing the largest segment of the nation's food and fiber industry.
Conclusion
Ranch managers play a vital role in food production and public health. They possess the skills and knowledge needed to thrive in this interesting field. Ranch managers focus on strategic and economically feasible sourcing and procurement of all things needed on a ranch. Animal husbandry, nutrition, and relationships with their suppliers are key elements of the job. A ranch manager's wide knowledge of animals, land, business, people, and more can lead to a satisfying career in this important field.
By Carol Dolan BS RN BSN CDCES
December 2021
Carol graduated with her BS in Nutrition from Montclair State University and her BSN in Nursing from Rowan University. She is a Certified Diabetes Care and Education Specialist (CDCES) currently working with adults and children living with diabetes in both outpatient and inpatient settings.
Related:
This concludes our article on how to become a ranch manager.