If you're looking for an online doctor of ministry degree, you have a lot of choices. However, many of the top DMin programs online out there aren't offered by regionally accredited universities. This means it's likely those degrees will only be respected within the denomination to which the school belongs. Our fundamental requirement for this online ranking of online doctor of ministry degrees was for each institution to be regionally accredited. Our second objective in creating this ranking was to try to include schools from a range of traditions. A majority of the schools here are evangelical because they tend to meet our last concern, which is affordability. However, you will find schools ranked here representing evangelical, reformed, and Roman Catholic traditions because we wanted to include something for everybody. Once the schools were selected, we ranked them in order of affordability from cheapest to most expensive.
The tuition listed is the full-program tuition according to our best estimations using the information made available by each individual program's website.
Ranking the Top 10 DMin Programs Online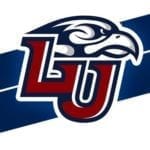 DMin Programs Online
Liberty is an evangelical Baptist university. Liberty University's doctor of ministry degree online is 30 credit hours, offered 100% online, and courses are offered in an 8-week format. The program offers specializations in biblical studies, chaplaincy, church revitalization, discipleship, expository preaching and teaching, theology and apologetics, ministry leadership, spiritual formation, and evangelism and church planting.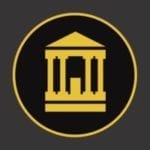 DMin Programs Online
Anderson University is affiliated with the South Carolina Baptist Convention. Only 15 students per year are admitted to Anderson's online D.Min program. While most of the program is offered online, there are three week-long residencies on-campus. The online D.Min degree is specialized in biblical preaching. Students will take courses like issues and trends in biblical preaching, creativity, culture, and biblical preaching, and historical, theological and practical foundations for biblical preaching in the 21st century.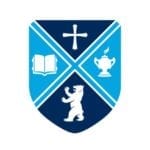 DMin Programs Online
Bob Jones University is a private, non-denominational Christian university. The program is specifically designed for those who already hold a M.Div degree, though those with other types of master's degrees can still apply and may have to make up the missing credits. Students will choose between courses like expository preaching from Old Testament poetry, preaching from the epistles, preaching from the gospels, biblical ministry to the addicted, knowing and loving God, and theology and development of leadership.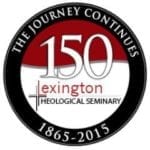 DMin Programs Online
Lexington Theological Seminary is part of the reformed tradition and is associated with various church of Christ denominations. Applicants must have a master of divinity degree from an ATS-accredited school with a GPA of 3.0 or higher. The 12 month system features half-credit courses that are completed in two weeks, and one credit and two credit courses that are completed in just one month. This provides the student with incredible flexibility.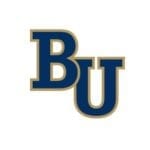 DMin Programs Online
Bethel University is affiliated with Converge (formerly the Baptist General Conference). The 48-credit program is one of the first ATS-accredited fully online D.Min programs. The general degree is offered fully online but most of the concentrations feature short on-campus intensives. The price of the degree varies based on concentration. The concentrations in order of cost from cheapest to most expensive are theological engagement, church leadership, congregation and family care, and transformational leadership.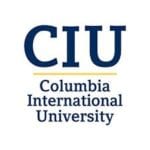 Doctor of Ministry Degree Online
Columbia International University is a multi-denominational evangelical Christian university. Admission to this online D.Min degree requires a master's level theological degree. Students will take courses like transformational leadership, multicultural leadership with global focus, profile of the godly leader, reviewing precedent research, and ministerial leadership capstone project.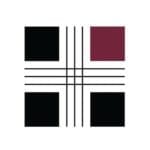 Doctor of Ministry Degree Online
Northeastern Seminary shares a campus with Roberts Wesleyan College, but its approach to theology is independent and multi-denominational. The 34-credit online D.Min degree includes some short residencies and courses like scriptural foundations for ministry, spirituality for ministry, transformational leadership, and three research methodology courses.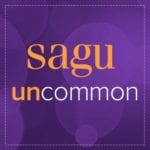 Doctor of Ministry Degree Online
Southwestern Assemblies of God University is affiliated with the evangelical Assemblies of God denomination. The school offers an online D.Min degree in leadership and creative communication. As of writing, there is a 50% tuition grant for the first year and 25% grant for the remainder of the program for all students. The 30 credit-hour program requires applicants to have completed a 72 credit-hour (minimum) M.Div degree.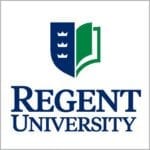 Doctor of Ministry Degree Online
Regent University is a private, interdenominational evangelical university founded by Pat Robertson, who is still the university's chancellor. Courses are offered in an eight-week format. The 36-credit hour D.Min degree program features courses like redemptive leadership, missional ministry, planting healthy churches, advanced ministry administration, and leading spiritual renewal.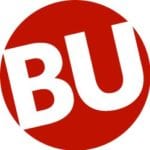 Doctor of Ministry Degree Online
Boston University is a Roman Catholic institution and, according to U.S. News, one of the top 50 universities in the United States. This online D.Min degree requires four intensive 1-week seminars spread out throughout the program. The online doctor of ministry in transformational leadership degree features courses like transformational leadership and contextual-theological analysis.
Frequently Asked Questions
What can I do with an online Doctor of Ministry degree?
Well it probably won't come as too much of a surprise that those who earn this degree tend to work in the religious non-profit sector. However, that sector is quite broad. So while many D.Min online holders either are or become pastors, others run various faith-based charitable organizations, work around the world on the mission field, run youth programs, run religious schools, or any number of other ministry oriented careers. Academia is another option, often after gaining some experience with ministry in the world.
How do I finance my online D.Min?
There are three main ways to finance an online doctor of ministry degree. First federal grants and loans. There tends to be a bit less aid available from FAFSA for doctoral-level programs, but it can be a great supplement to other sources. Another option is to teach at the university where you wish to earn your degree. It's often free for faculty to earn degrees from the institution where they teach if they are full-time. The third common option is to ask your church or ministry about professional development benefits. Many churches are willing to invest in the growth of their clergy and will compensate you in part or in full for degrees you earn to increase your effectiveness as a leader. Of course the fourth option is to pay for the program out of pocket.
Is online learning right for me?
Online learning is quite convenient for those who want/need to work full-time. The variety of programs offered online is increasing and bringing with it many more doctoral-level programs than previous years have seen. However, despite the convenience of an online doctor of ministry degree, you should still ask yourself some questions before deciding to move forward.
Are you the kind of person who can learn by watching videos? Can you handle not having any face-to-face interaction with your professors and fellow students? Are you highly self-motivated and disciplined? While online education is a powerful option, it's not ideal for all students. Online learning at the highest level can be a double edged sword. Most Ph.D. programs, online or not, are self-driven, which actually makes them pretty suitable to the online format. On the other hand, many of the most effective programs provide the benefit of close collaboration with your advisor. So it's a good idea to ask the college about the kind of relationship you can expect to have with your advisor in an online program. If you're unsure you are suited to online learning, there are a lot of free online college courses available through services like coursera at both undergraduate and graduate level. It might not be a bad idea to try out one of these free courses to test the waters and see if the online format feels like a good fit instead of going in blind.
NPCO Staff
May 2019
Other rankings:
Largest Nonprofit Online Universities
Top Scholarships for Online Students
Affordable Nonprofit Online Colleges
This concludes our ranking of the top DMin programs online for 2019.